March 3, 2016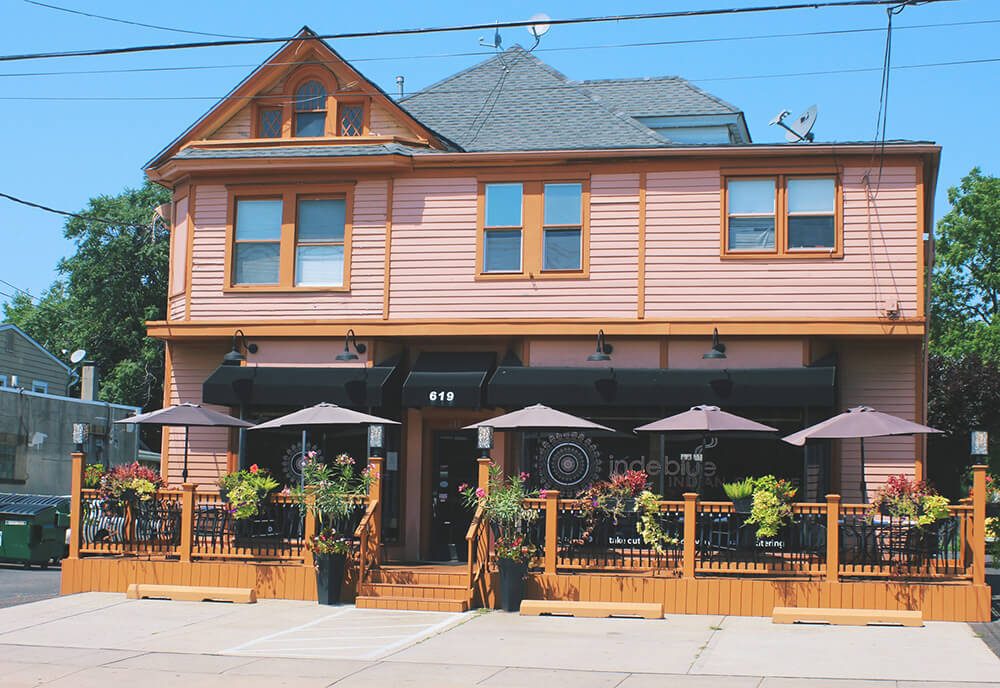 Indeblue
205 South 13th Street Philadelphia, PA 19107
website | facebook | google+ | instagram | twitter
UPDATE: Indeblue is no longer located in Collingswood NJ. This review is based mostly off of that location. The main differences will be store (clearly that photo is not correct for the Philly location), there is a liquor license in the Philly location, and some of the menu items might have changed.
I've been a long fan of Indeblue. I remember visiting it with Jon and his father when it was starting out in it's first small location, which is just across the street from their current location in Collingswood. I went with my husband and my Father-in-Law, my Father-in-Law just went nuts with ordering. I'd be looking at the menu and say I was thinking about ordering the soup, and BAM he would just order the soup for us to try without me deciding if I really wanted it or not. I don't think I actually had a vegan dinner, as it was years ago before I was fully vegan. Since then they've moved to a much bigger building and had expanded their menu. They also have a location in Center City Philadelphia, but I haven't visited it. Why would I? It is much easier to go to the one in Collingswood. So how vegan is it now?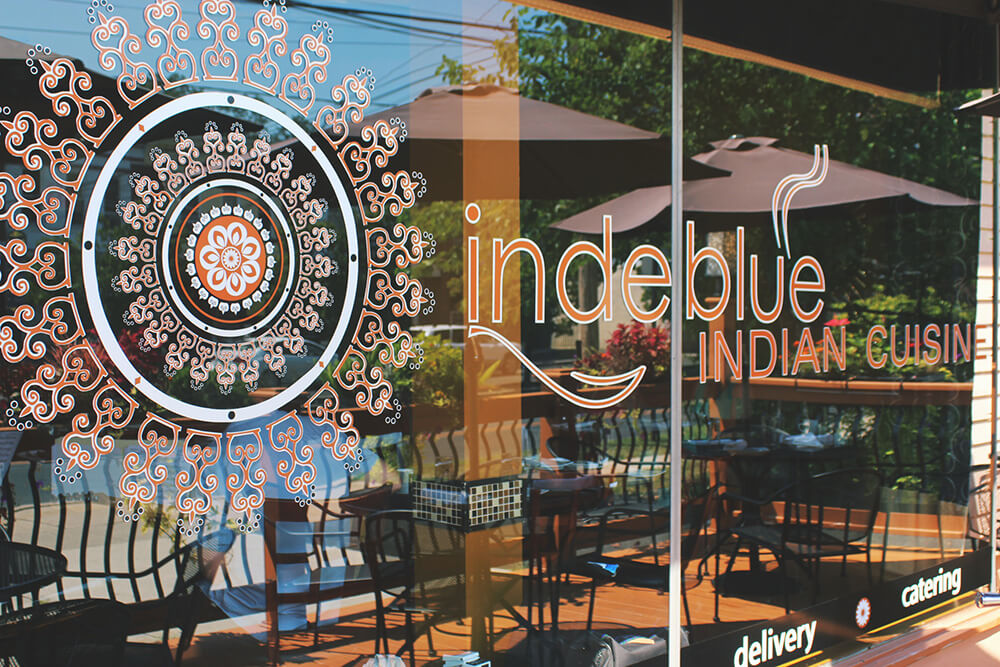 Very vegan friendly. They might not have a massive selection of vegan options, but there is enough that if you go in you will have some choices. We went during a Sunday for their brunch and we were pleasantly surprised. If you want to drink for brunch, prepare before hand. Collingswood is a dry town, so you need to bring your own booze. This can save you some big bucks on the overall menu. Most places in the town are prepared to make cocktails for you if you bring your own drinks. They have a bloody mary that was to die for. I loved it so much that I had to make my own at home. The only downside is that there is a lot spices in there and the drink is really thick. I didn't know at the time that worcestershire sauce is used in bloody marys, so if you are interested, make sure you ask. You can buy it by the glass or pitcher. If the bloody marys do use worcestershire sauce, you can get orange and mango juice that you can mix with some vegan champagne.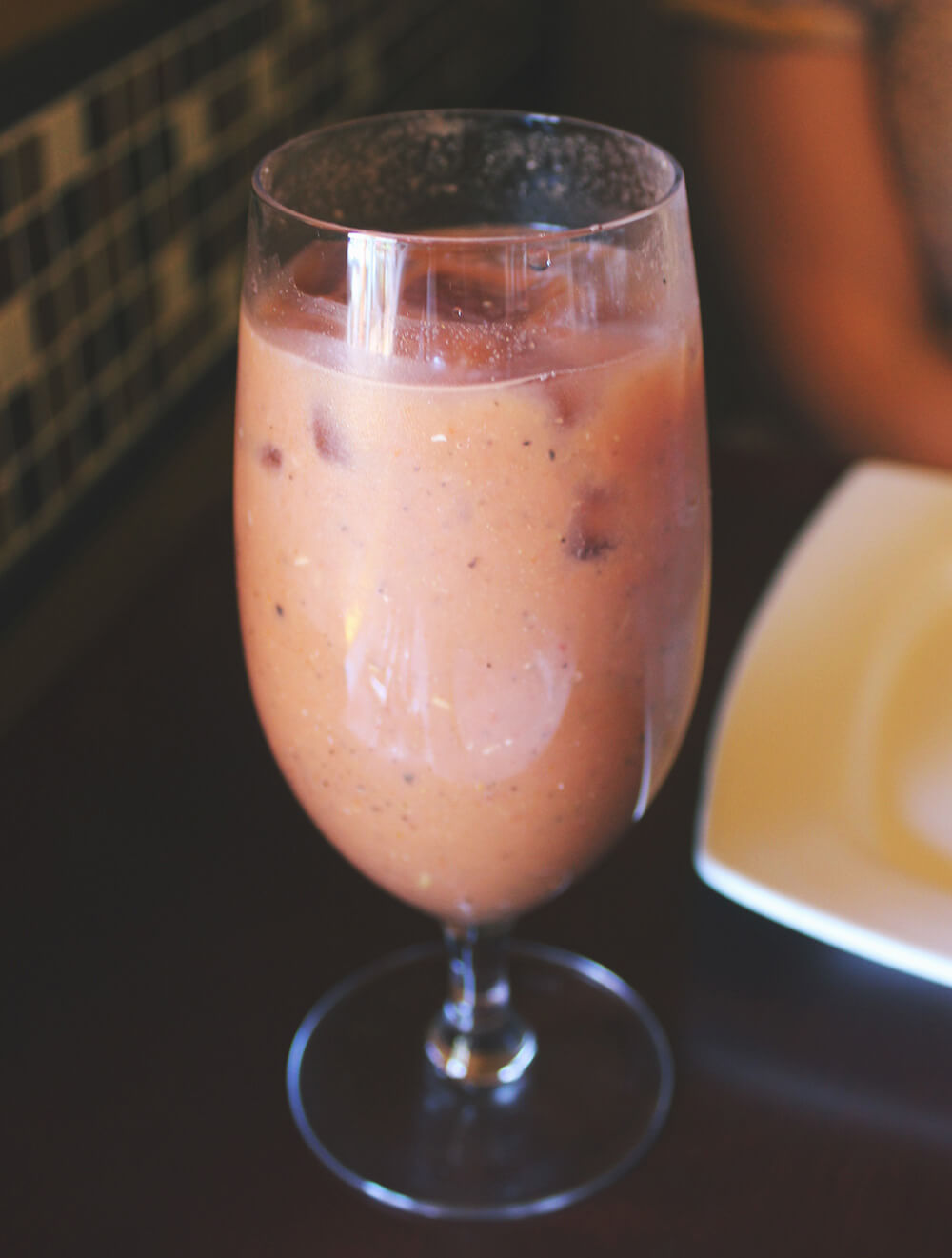 What I really like about IndeBlue is that all their vegan options are labeled easily along with gluten free options. Some of them overlap. They even list things that are easily made vegan so you can just state "make it vegan" when ordering, you know instead of saying "instead of no cheese and mayo can I…." Once you look at the menu you then realise you have tons of options to pick from. I know Jon and I had a hard time picking what we wanted when we got there.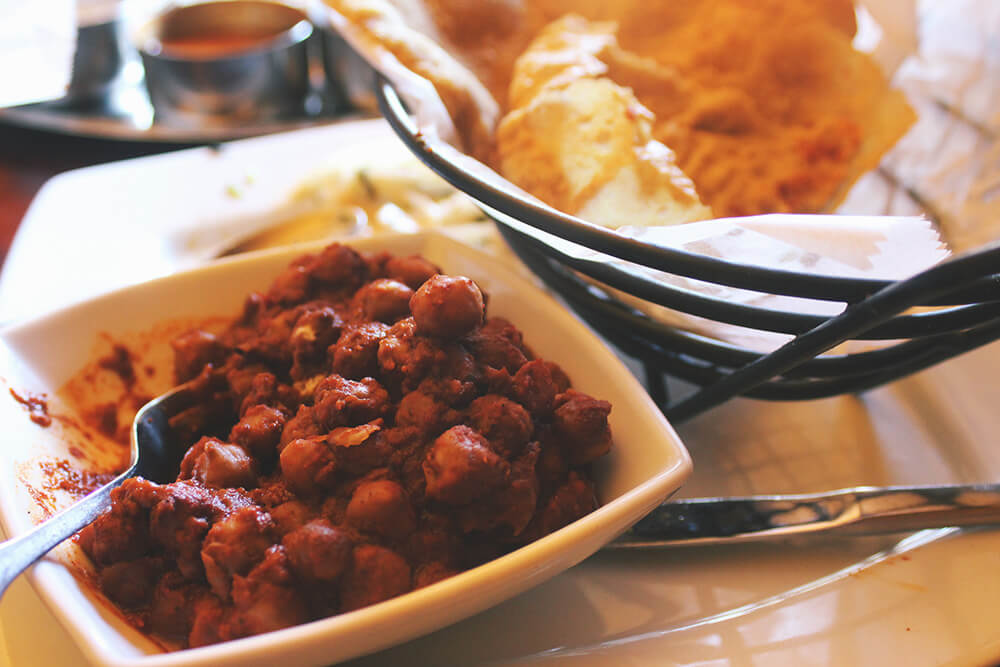 I got the chole bhature made vegan, pictured above. I was so hungry that I didn't ask what made it non-vegan. The end results was super yummy, but very spicy. There is a big puffy piece of bread that I spooned the chickpeas onto. The chickpeas were in a curry sauce made from tomatoes and a pomegranate juice, balancing the spicy, sweet, and sour flavors into a delicious brunch. This was super filling, and I actually took some home to eat later.
My husband got the uttapam, pictured below. Uttapam is a lentil pancake, that comes with two different chutneys to dip into. My husband loved the savory pancakes, and appreciated having some protein in a normally carb heavy breakfast food. in fact he was a little too stuffed by the end of the brunch.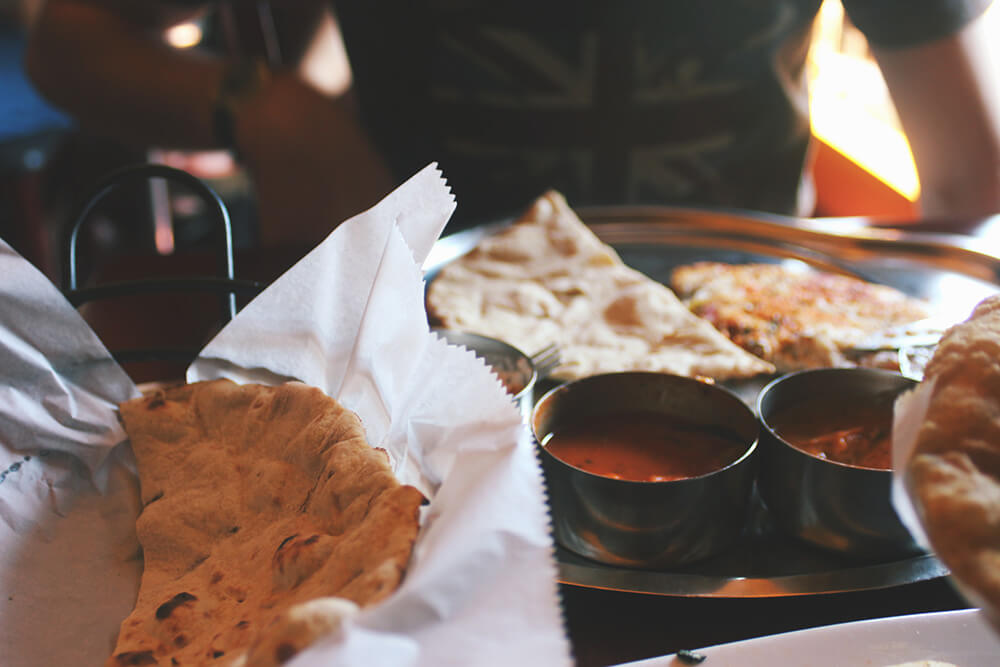 One thing I can say is that the menu can vary greatly between the Philadelphia location and the Collingswood location. A lot of restaurants do this because the cities have different markets, and it also keeps things a little interesting between the two places. It does also appear that the Philadelphia location does have a liquor license so they have a few cocktails to choose from. If you go during dinner time there is an entire section of vegetarian dishes, make it easier to select your main dish. But if you go during lunch your vegans options are very limited unfortunately.
Personally I love the idea of an indian brunch. I am not a big brunch fan, and usually favor more lunch like options. So coming here is a great compromise. And as mentioned, the vegan options make it easy to pick because nothing is more annoying than having to ask the waiter a bucket full of questions.