September 30, 2015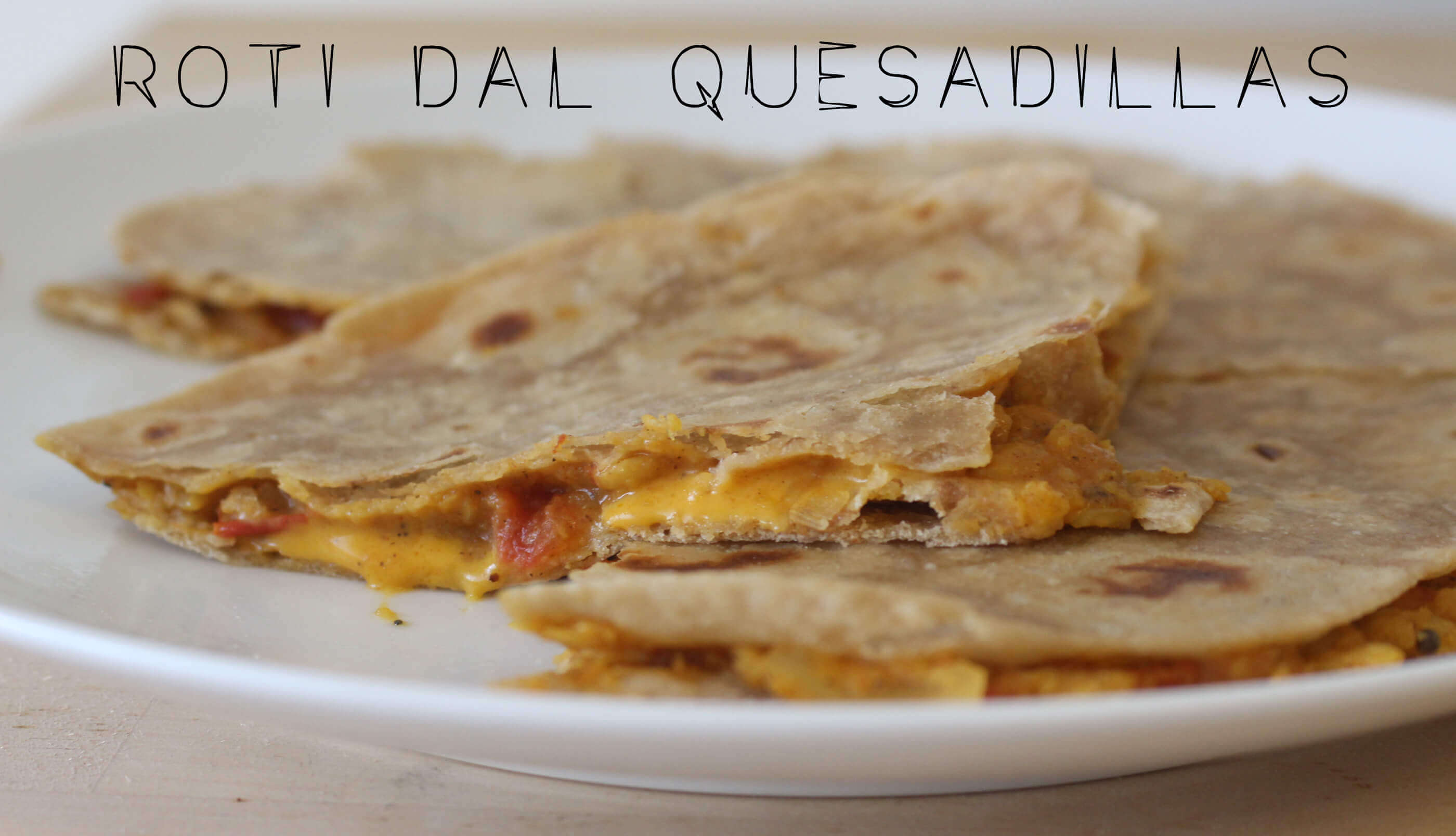 Last day for Vegan MOFO, and I have mixed feelings of happiness and sadness. I am glad to call it quits for this year because I AM TIRED! And I have so much food! Our fridge just isn't that big. I can't really freeze most of the leftovers, so it has been a real balance between use up my produce, getting the right amount of posts, and eating up enough of the leftovers. And I'll be a little sad to see Vegan MOFO go since it has been fun, and nice to have prompts to direct my creativity. Or just force me to write up a post. I mean I've been meaning to write a post about planning a trip as a vegan for awhile.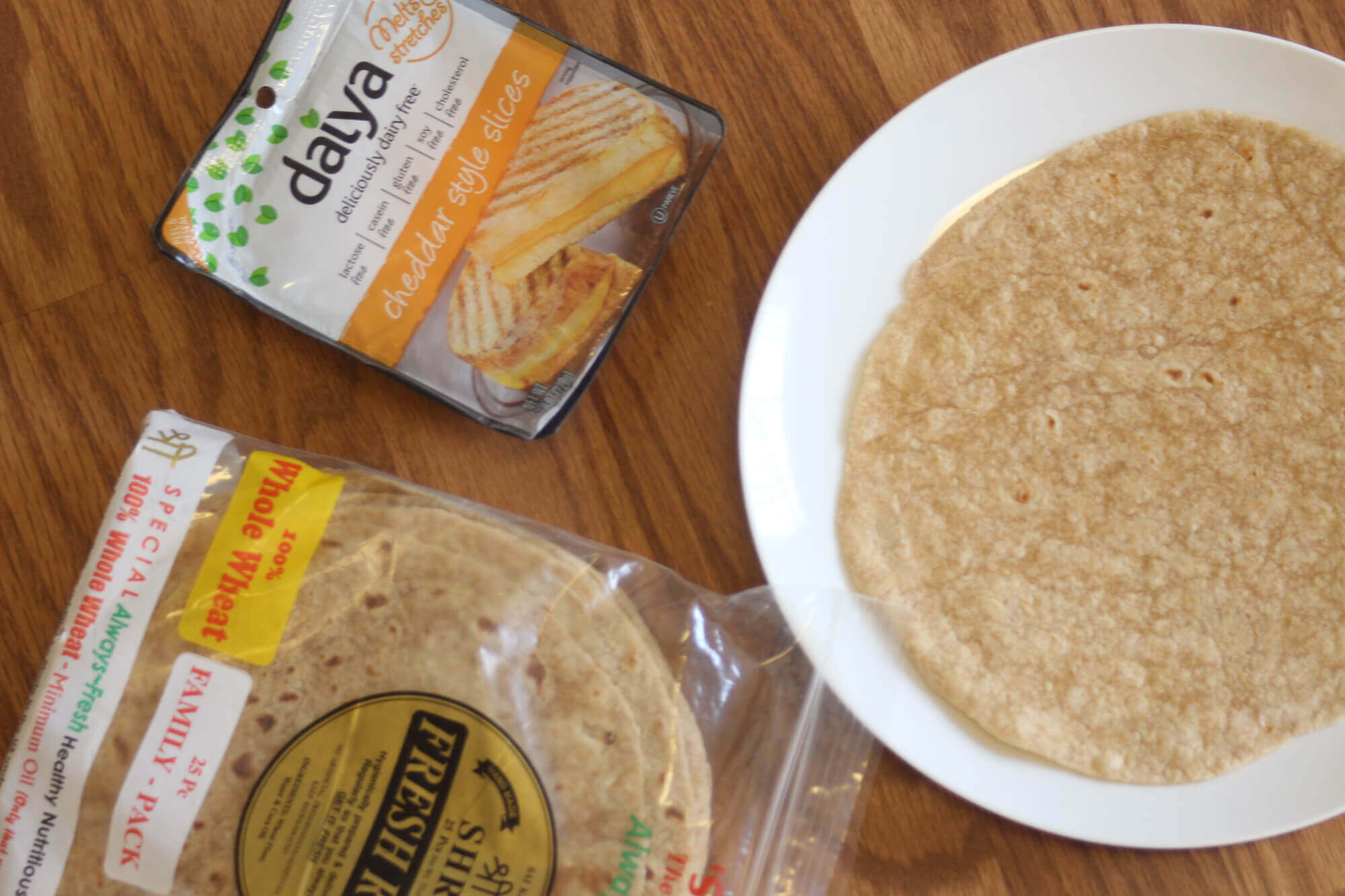 For the last post we make a fusion meal of roti and dal quesadillas. I feel like this is a triple ethnic whammy since I feel like quesadillas been bastardized enough by Americans, so it is kind-of a American-Bastardized Mexica meets Indian food. Sounds good to you? What I love about this meal is that it is a great way to put a twist on leftovers. In fact I got the idea from our leftovers from dinner. We had so much dal and roti leftover, and I thought what if? The results are amazing! And will vary as you choose different types of dal and different types of cheeses!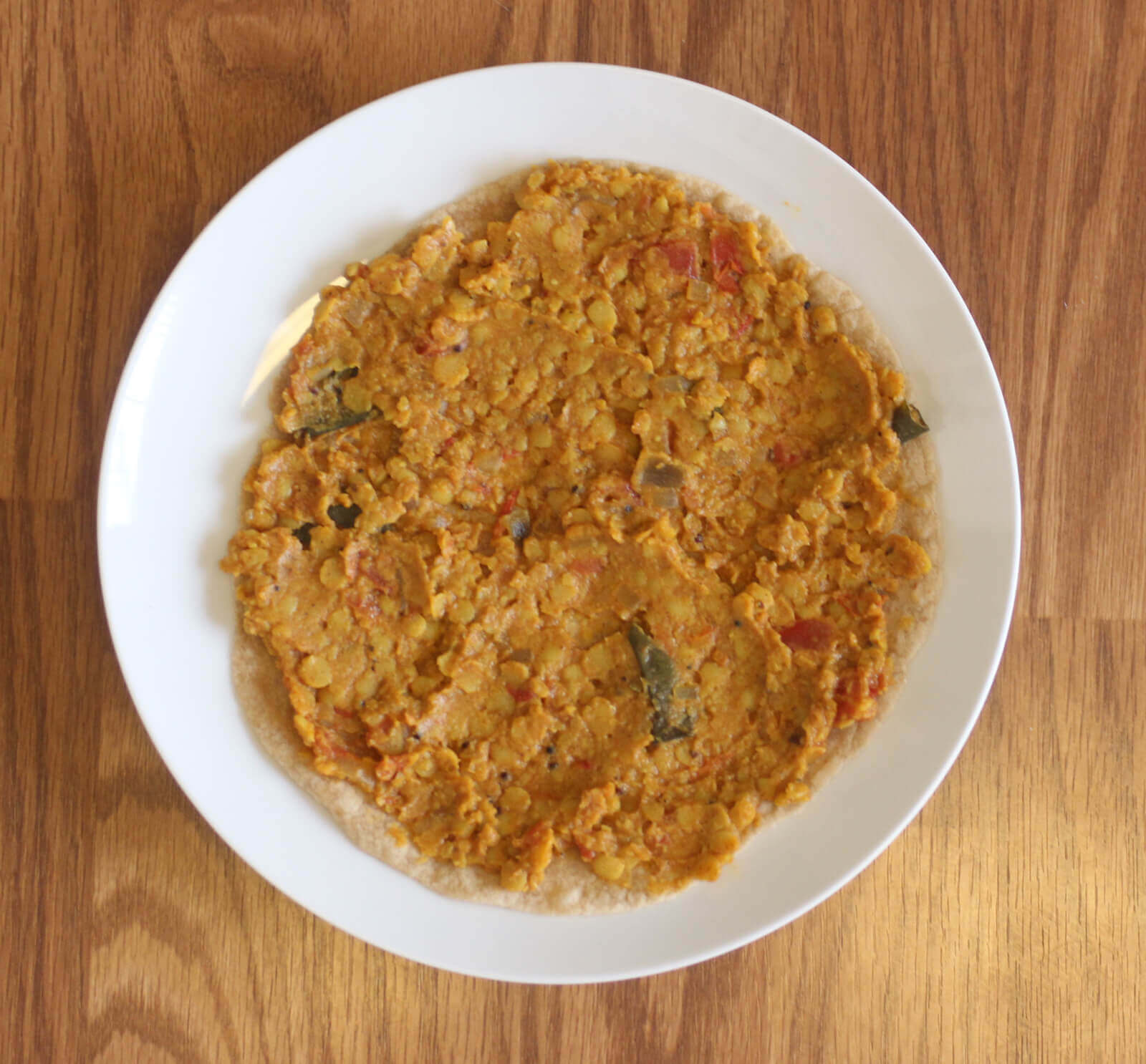 I first tried the recipe out with Chao Slices, the creamy original. It was pretty good, but the downside was it has a higher melting point and you need to break them up. The second time making this I used the Daiya shredded cheddar cheese which worked out well. Both had their own benefits, but both gave a yummy creamy texture to the dryer dal. Feel free to swap out the roti for normal flour tortillas, as most people don't have easy access to ready made roti (and may not want to make them).
Use any dal you want, as long as it is very thick. I used the dal from Vegan Eats World (the Sri Lankan Red Lentil Curry), and subbed lentils for split peas. If you don't know a dal recipe, I always like Vegan Richa, as she has easy recipes and knows authentic Indian cuisine. Heck I even made a link for all recipes with "dal" in the description aka I used for the word dal in her search engine.