October 9, 2017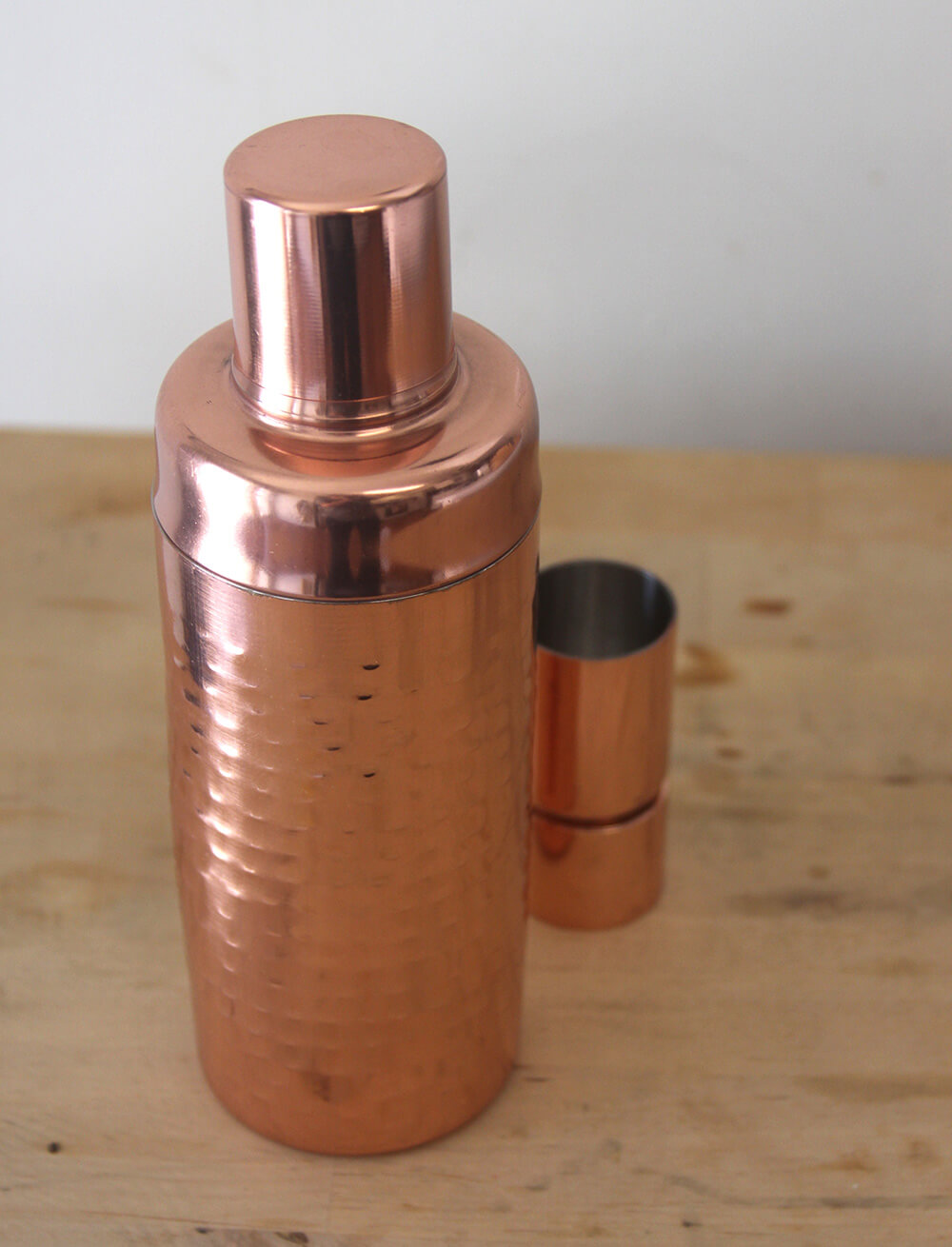 Today's prompt is "go to gadget," and that would be my cocktail shaker! Okay it isn't. But I sure love my shaker. It is so shiny and pretty, and despite reviews, I don't have problems with leaking. It is a pretty big shaker, making it great for mixing drinks that go into high ball glasses, or mixing up several drinks at once.
But this drink I am sharing today I call the Cherry Cherry. I name it as such because it has cherries in it, and I like the song by the artist Chara. The cherry really is the star of this cocktail.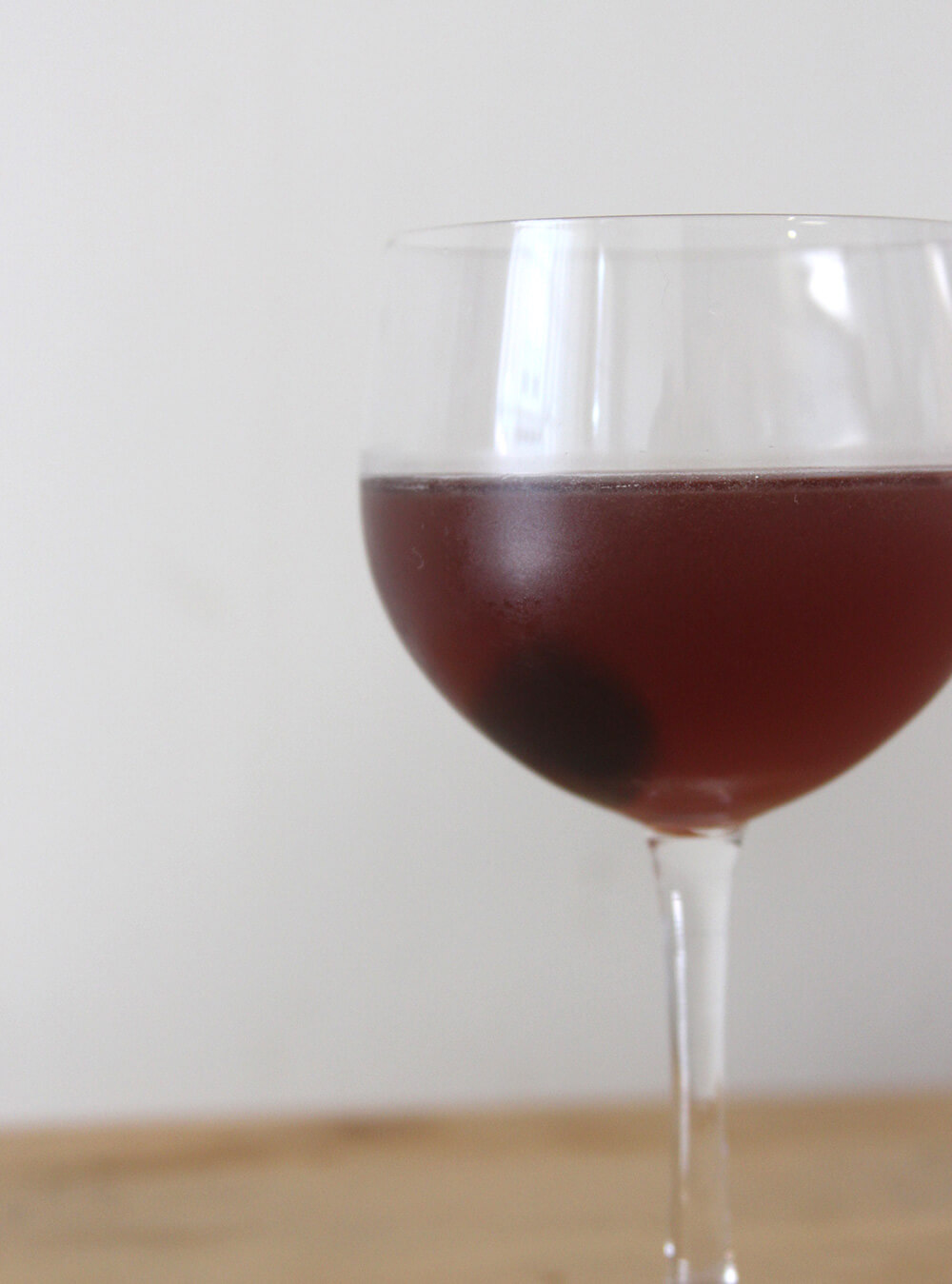 I had some sweet pickled cherries that my husband got me for Christmas. I LOVE them. They are much more acidic than traditional maraschino cherries, and much smaller. These cherries were bought from my local CSA, so it isn't like I can just send you a link to buy them. But you can make your own pickled cherries, and it looks like Punk Domestics have many links to pickled cherry recipes. Need to buy some? That's okay. You can use maraschino if you are in a jam. But these Woodford Reserve cherries look dreamy to me.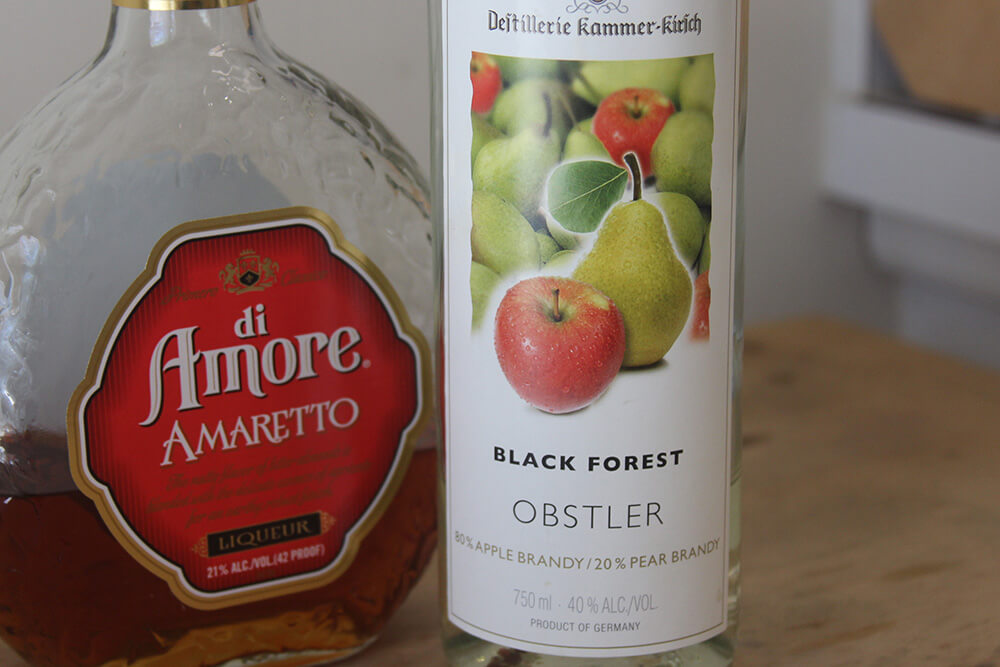 So what booze to buy? Most amarettos are vegan. I went with di Amore Amaretto. It is cheap and vegan. I used Kammer Obstler's pear-apple eau de vie. I actually do not know if it is 100% vegan. If you are wondering eau de vie is a type of clear fruit wine, usually made from fruit other than grapes.
There aren't many eau de vie listed on Barnivore, and it isn't that common of a drink in the USA, you can use apple brandy or pear brandy (or a mix of both) if you are in a jam. I would recommend the peach brandy from KOVAL because it is vegan and the bottle is super pretty.