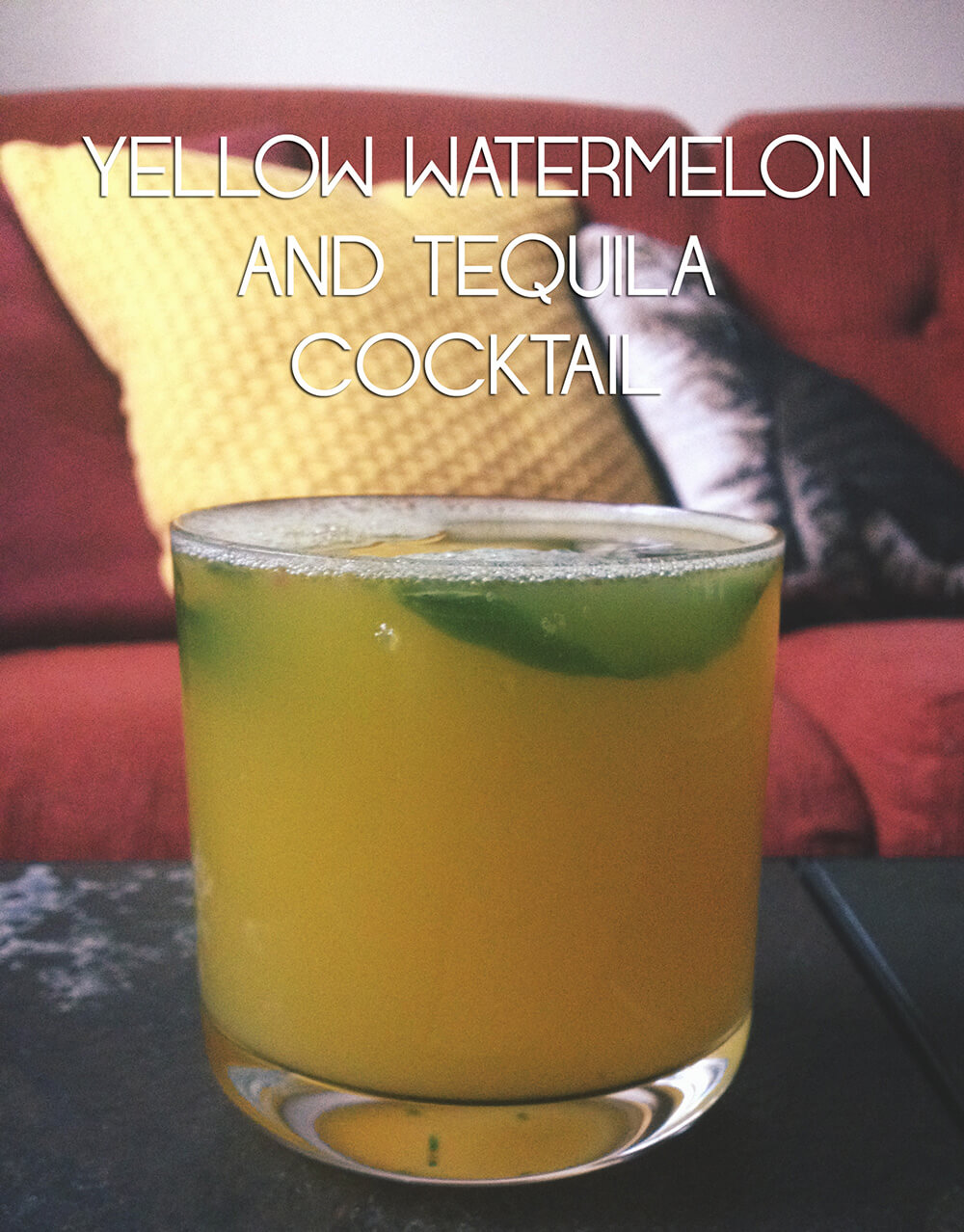 Can I make a confession? I kind-of hate watermelon. I know, that is totally un-American of me. It is actually a curse. I love the FLAVOR of watermelon, I just can't stand the seeds. I am a chewer so I manage to crunch into each and every seed before I can spit it out. I know you are thinking "Well then just get seedless watermelon!" Yeah, I have tried farm fresh watermelon, and now seedless watermelon tastes like bland water pulp. So I am stuck craving watermelon but regretting the first bite.
This leaves me with a problem. Melons are doing really well at my farm. Just last week I took home THREE cantaloupe. Yup. That's right three. I had to give one away since they were huge. This week I only got one small cantaloupe, and we got one watermelon. Then my mother in law pointed out that there was a huge watermelon that they were having a guessing contest for. Winner takes the watermelon. I never back down from a competition.
Low and behold the skills I picked up from working a restaurant kicked in. I thought "Wow this feels like a 25 lb bag of beets, only minus a pound." So I guessed 24 lbs even, and I found myself taking a 24 pound watermelon home with my already huge pick from my share. I figured if I was going to get these watermelons gobbled up by the end of the week, I should probably drink them.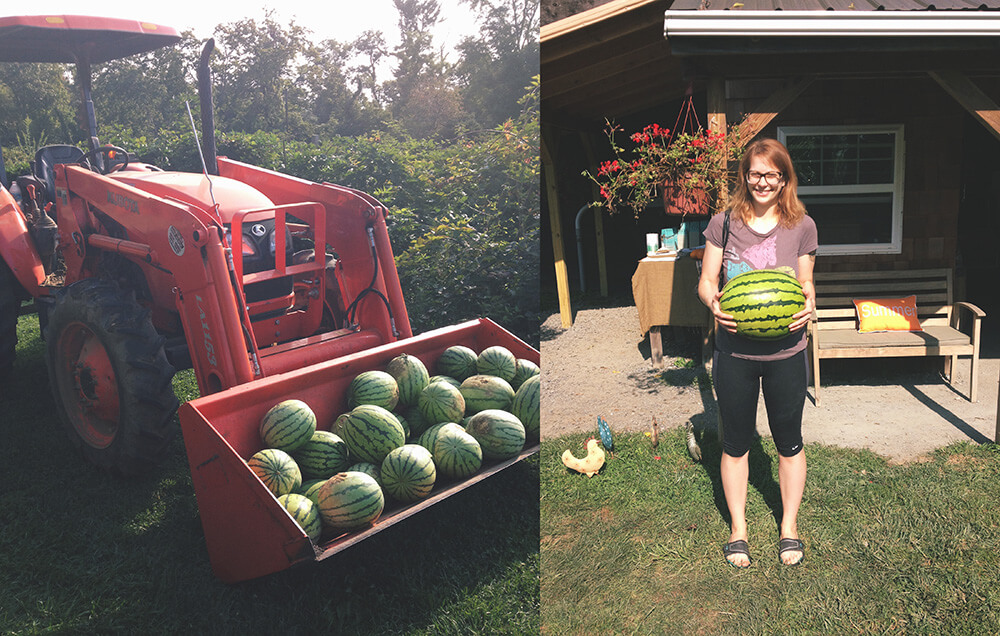 When I saw watermelons at the farm I thought I should mix it with tequila. The two work perfectly with each other, vodka would be too boring, and almost everything else would be overpowering. Sweet basil gave a nice profile as well. You can easily swap out mint for the basil if you have that on hand (and to make a mojitos after this drink)
I am not sure if my CSA grows yellow watermelons because they think they look pretty, taste better, or if they grow really well here. But that is what I got, so this drink is a pretty yellow. Anyone else reading this will get a pink drink, which will be just as yummy.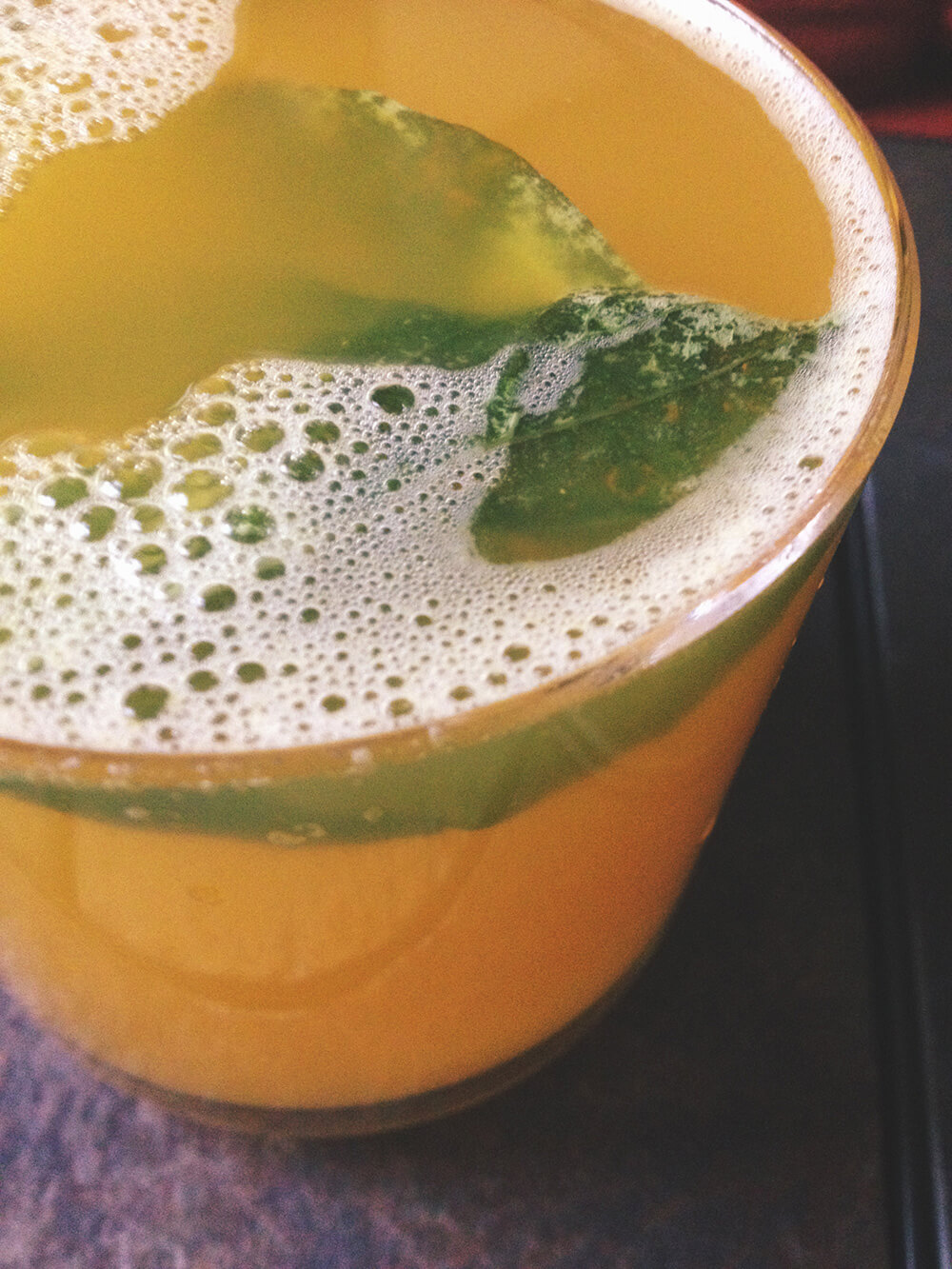 I'm not the type of person to dwell on ingredients, but I think I should talk a little about them. I would love to share which tequila I used, but I am not entirely sure if it is vegan. Many liquors, wines, and beers will have non-vegan methods to filtering the drinks. They aren't listed under ingredients so it is fairly hard to figure out what is or isn't vegan.
But I checked Serious Eats for their top 7 budget tequilas and found three that are vegan (because let's face it, we don't want to spend a ton when mixing our drinks). El Jimador, Lunazul Primero, and Gran Centenaria Tequila are all confirmed vegan. I actually used Espolon, which made their list. They describe it tasting similar to El Jimador, so I recommend trying that out.
I also want to point out my obsession with honey in cocktails. We all know honey is not vegan. But it is a pretty easy fix. Bee Free Honee makes a great honey substitute, giving subtle flavors I want. Their product can be a little hard to find but you can use their store locator or buy from amazon.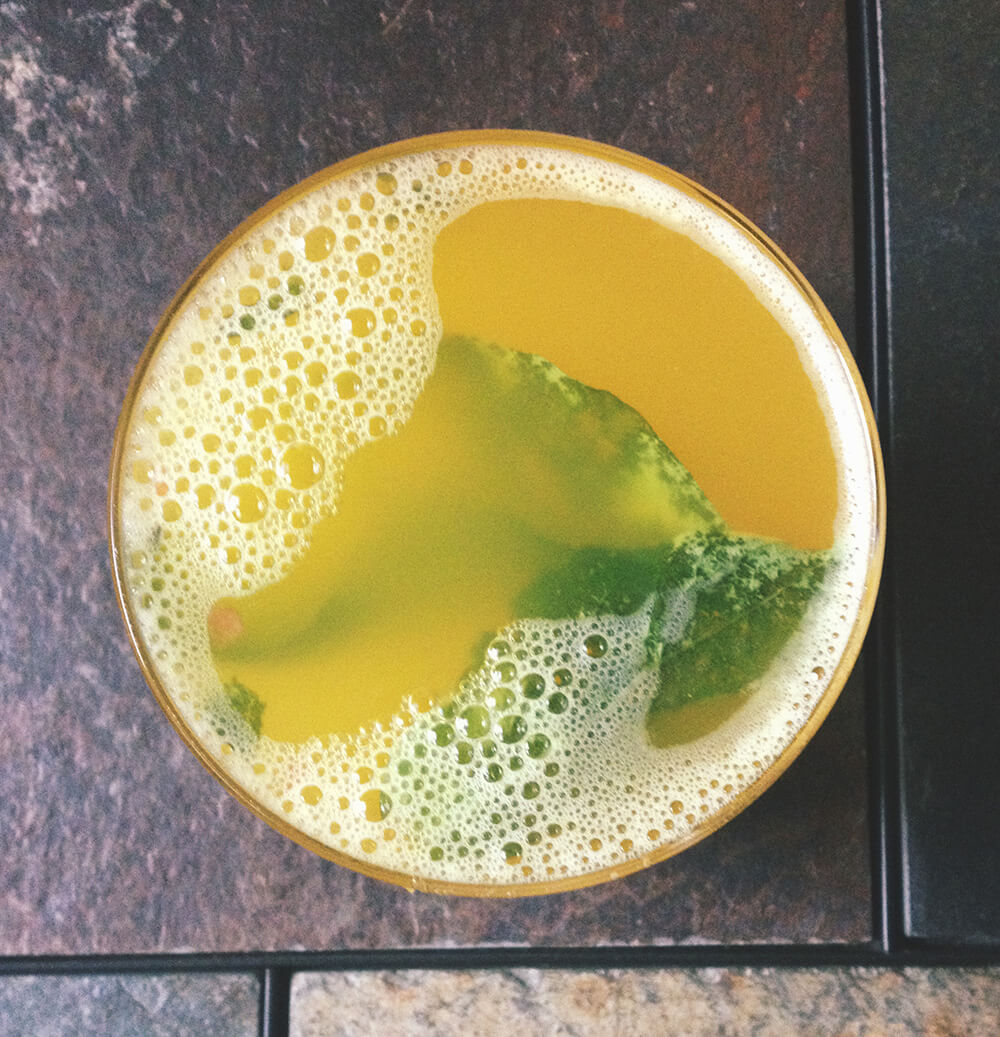 I think cocktails seem really inaccessible since they are written with ounces. I can tell you how many ounces are in a cup which makes conversions fairly easy. But what about half ounces? This is when things get complicated. I included ounces AND other measurements that most cooks are comfortable with (like tablespoons and cups).
The numbers are pretty easy to double, to make a huge batch in a pitcher. Just mix together the honee, watermelon juice and tequila in a pitcher. Then muddle some sugar and basil in individual glasses, refilling them with the watermelon mix when needed.
Basil Watermelon and Tequila Cocktail
2014-09-04 07:34:02
a yummy cocktail made with basil, sugar, honey, yellow watermelon, and tequila!
Ingredients
2 oz tequila (1/4 cup)
Watermelon* (yielding 1 cup juice)
1/2 oz Bee Free Honee* (1 tbsp)
2-3 basil leaves
1 tsp sugar
Instructions
1 Juice your watermelon first. You can choose you own method. You can either use a juicing machine, or blend chunks in a blender straining it. I found the easiest method is to place chunks in a mesh strainer and crush the melon with the back of a spoon or fork. You want at least one cup's worth of juice.
2 Place the basil and sugar in a glass and muddle them together. You want the leaf to start to break down, but not completely. This will infuse the flavor with the sugar.
3 Pour in half of the watermelon juice, tequila, honee, and ice in a shaker. Mix and pour into muddle sugar and basil. Add the rest of the juice and serve.
Notes
* I highly recommend keeping your watermelon in the fridge before juicing to ensure a cold drink.
** Feel free to sub any liquid sweetener for the bee free honee.
One Raw Bite https://one-sonic-bite.com/