August 24, 2019
Thursday
My friend Justine came to visit and we ended up taking the train into Philadelphia and going to Little Baby's Ice Cream, something she has wanted to do since Wolfie was a teeny little bb. They are known for their crazy flavors, and I love how they do fun flavors for both the dairy and non-dairy. Plus almost half of the menu is vegan so year. Wolfie got the chocolate milano and I got the balsamic banana. Justine got a mix of chocolate milano and red eye. If you check the place out, be warned, the baby size is very baby sized!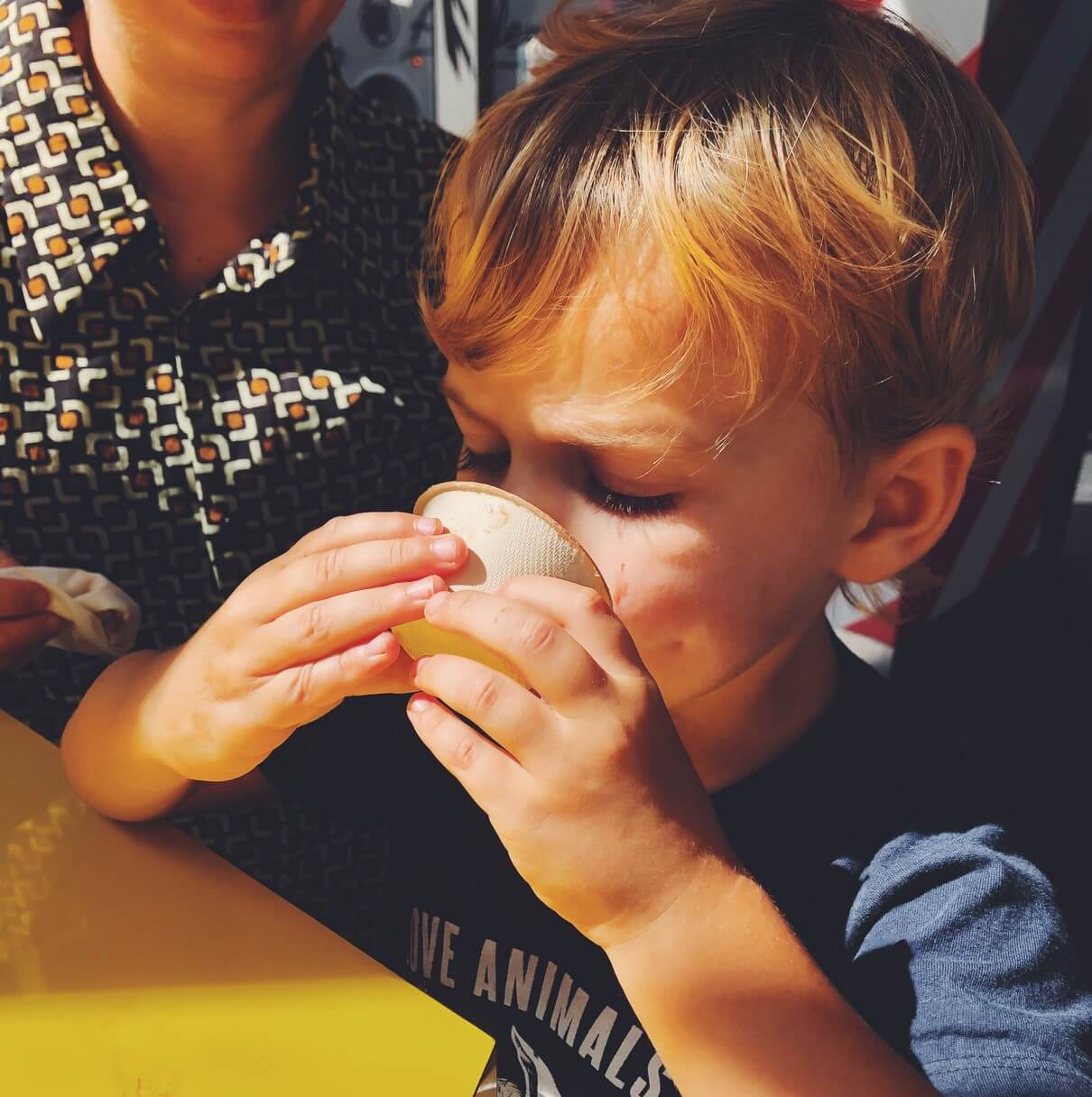 In the morning I quickly put started jars of pickled jalapeños and a cayenne hot sauce. The pickled jalapeños are just sliced jalapeños in a brine, nothing special. They are just good to have on hand during the winter instead of buying one pepper for a recipe. The hot sauce we will see how it turns out. It is just cayenne peppers, some tomatoes, and lots of garlic cloves and scapes. After 4 days I plan on blending it.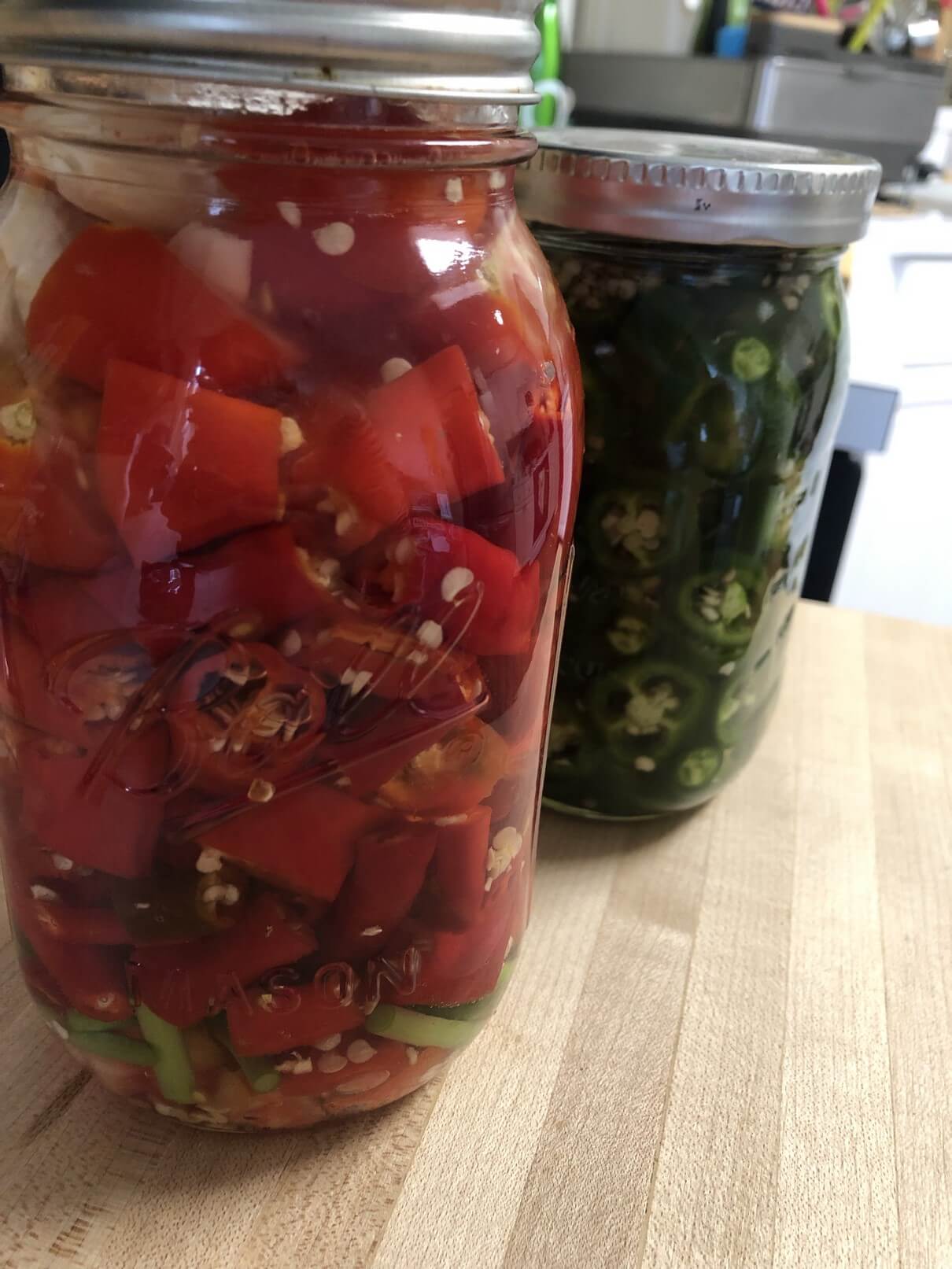 For dinner I made a massive pot of chili, using 6 cups of pinto beans, 2 asian eggplants, 3 lb roughly pureed tomatoes, 3 italia peppers, and quinoa. It made a bunch, and it was pretty tasty. My Mom gave me some avocados, so we sliced them and topped the chili with them.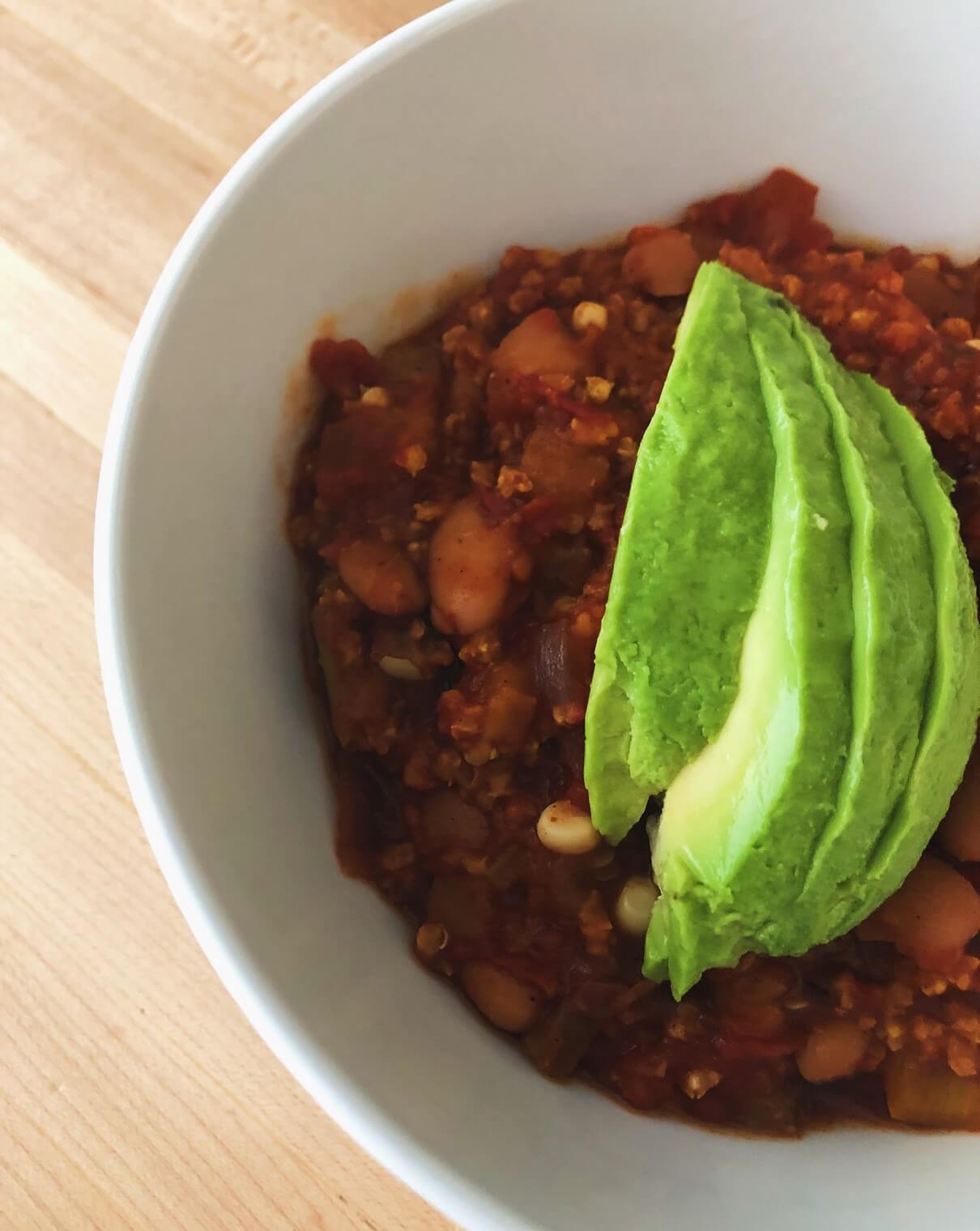 Friday
I had to work today, so I packed (and didn't photograph) the last bit of the tomatillo chili I made last week with some rice. Wolfie didn't nap at my Mother-in-Laws, nor did he nap well last night, so he was an emotional roller coaster. I was too tired to think, so I quickly made the chili mac casserole. It definitely tastes amazing this time around, but I didn't photograph it because it never looks amazing lol