Yesterday was crazy, and exhausting. I just couldn't wake up in the morning, and was so tired I was nauseas, so my lunch was cherry ice cream. Eep. Then Wolfie wouldn't go down for a nap, so I figured might as well take a nap with him. 3 HOURS LATER I woke up! Wolfie stayed down for another 20 min. It was not expected at all. I had to dash out the door to get a vegan pizza slice and a cupcake because we were off to a birthday party. So by the time I got home I didn't have the brain power to think. We just had some jarred tomato sauce, spaghetti and frozen "meatballs" from Aldi's. I didn't even think about blogging since I didn't eat any food from the CSA, though looking back I could of made a fun post of CSA must have products. I guess next time right?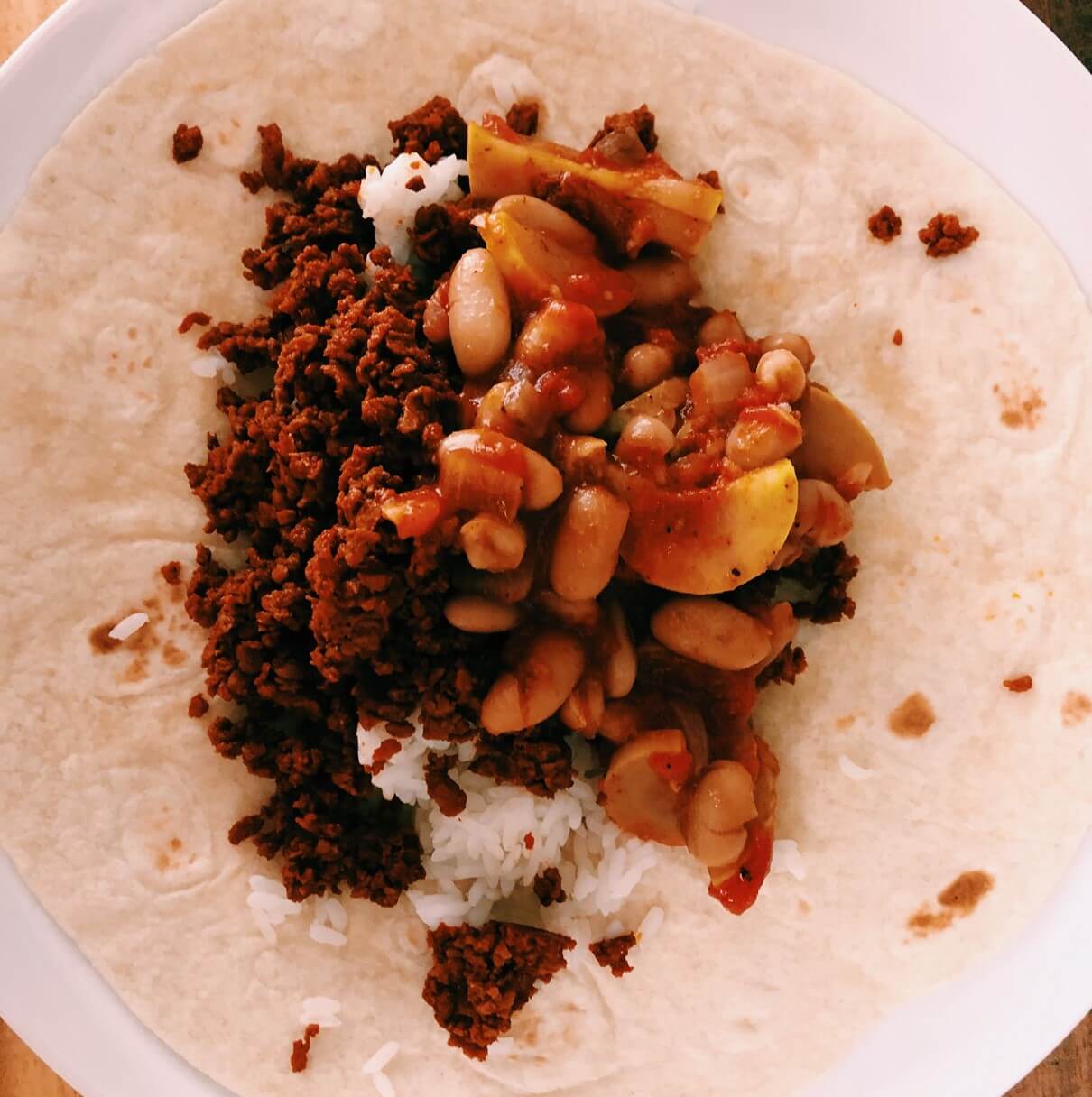 ANYWAYS…… what did I eat? Well I did take a LIIIIIITTLE bit of leftover stew from last week and made a burrito wrap with white rice and soy chorizo from Trader Joe's it was much tastier than I was expecting. I do have to say you guys will most likely see tons and tons of wraps on the blog, because it is the main way I reuse leftovers. And if I can't use the leftovers fast enough, they get wrapped up and frozen.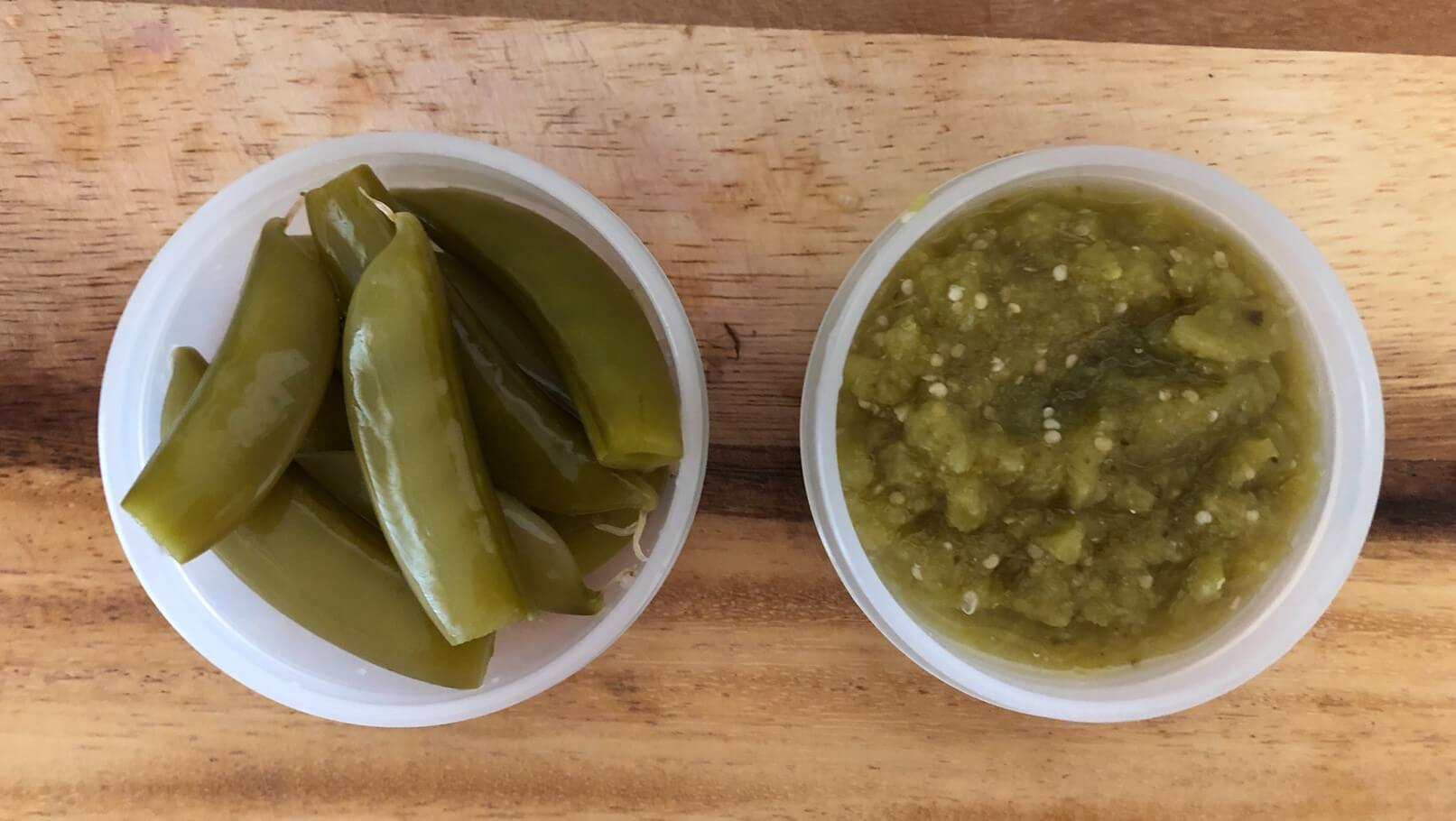 Naturally a great way to use up produce is pickling. That way it can stay in the fridge for awhile until you are ready to use them. I always pickle hot peppers from the CSA. It is pretty quick and easy, and is great because I hate buying ONE jalapeño at the super market for fifty cents. These pickled snap peas are being tucked into Jon's lunch tomorrow. Our CSA had such a great year for peas BECAUSE of all the rain, so much that I think they have a pick what you can on the board. So I might of went a little nuts.
Next to the peas is salsa verde I made last week. I try not to make it since it involves roasting tomatillos, but I just couldn't help myself this year. It was really rewarding to use poblano peppers from the farm as well. I haven't decided but I am sure I will be making a wrap for Jon tomorrow as well.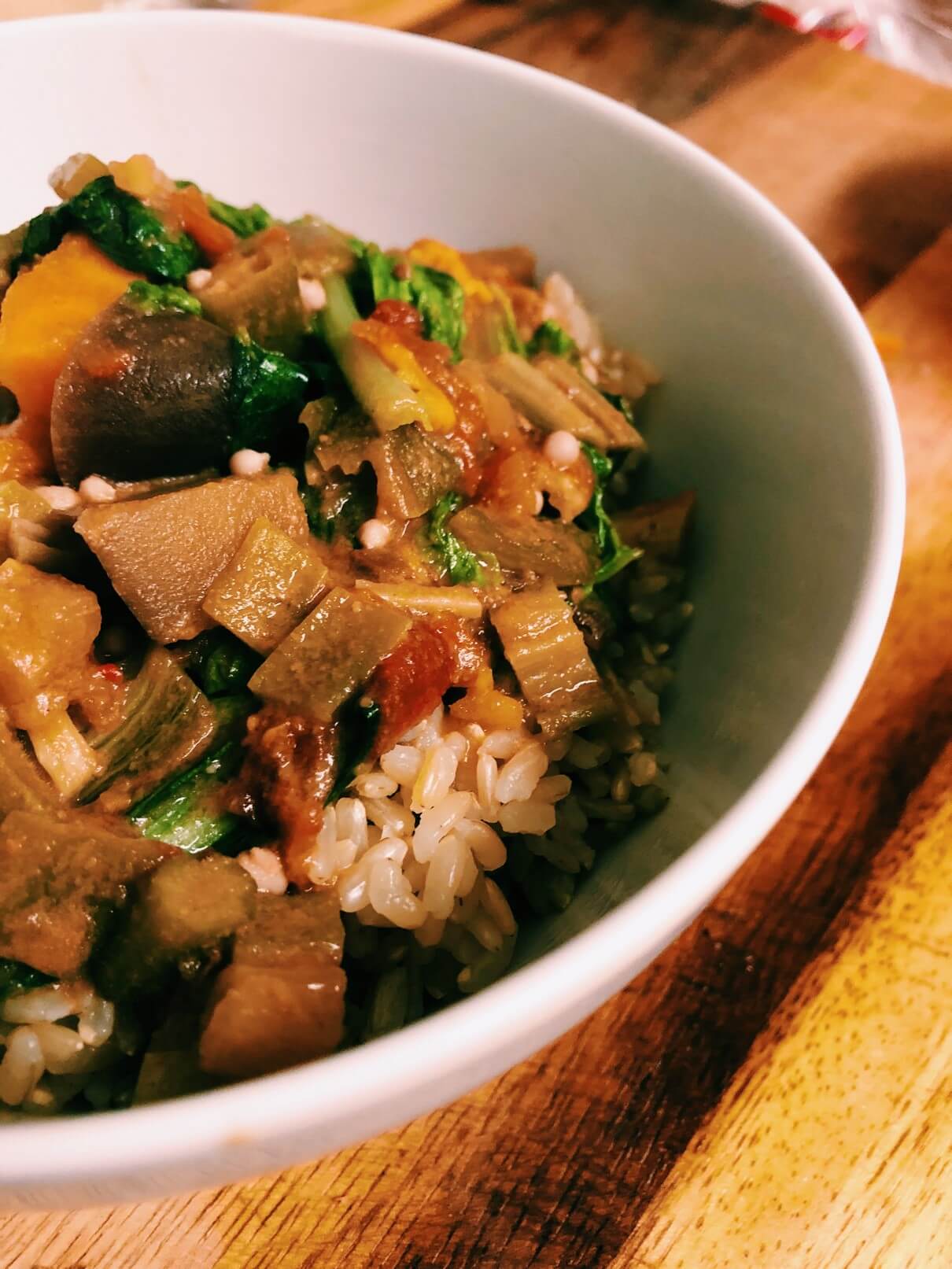 The big dinner was an African peanut stew with eggplant, okra, tomatoes, and the stir-fry greens. The dish is from Chad and is called Daraba. I used this recipe and I wasn't too impressed. The recipe was super simple, but I think that was it's downfall. I think there were a few steps I could of added that would of given a lot more flavor. And I would of liked to add more spices to it as well. But it used up a lot of vegetables so that was at least good.
I've been itching to bake but it hasn't happened yet. I am a little nervous, but I guess soon I should bite the bullet. Though I am not sure if I will be baking with any of the produce. So we will see what tomorrow brings.