Today is pretty much a leftovers day, so there isn't much to report so I thought I would try and post about my favorite gear for a CSA. Clearly you can make do without any fancy stuff, but these are the items I find most helpful.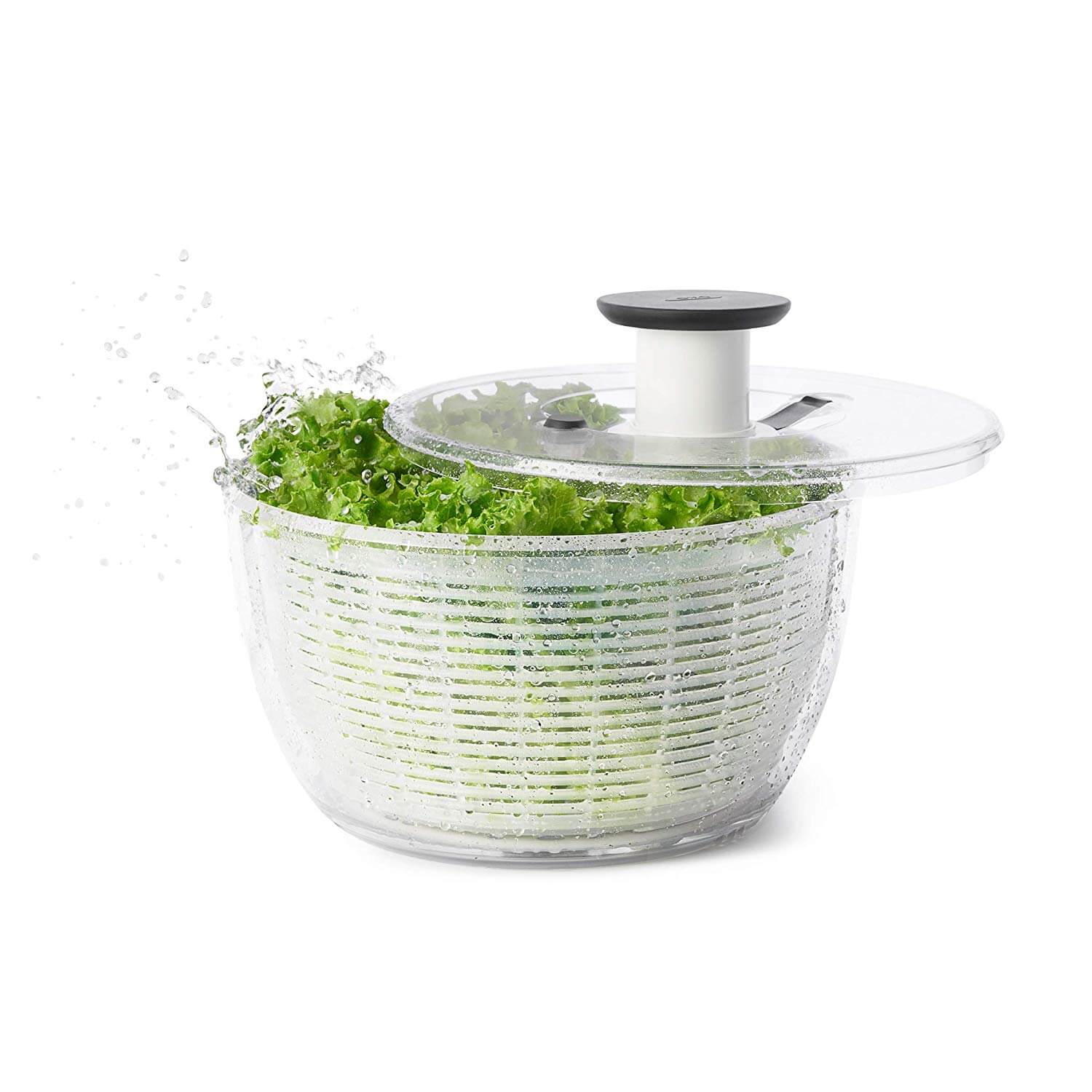 We barely survived with a small spinner for quite some time. It was largely because we had small apartment. But having a large easy to use salad spinner is a MUST. You will get lots of greens and they will be dirty. I think I once washed a head of lettuce 4 times with new water. Oof. It has also proven to be helpful with other vegetables like green beans, or peas.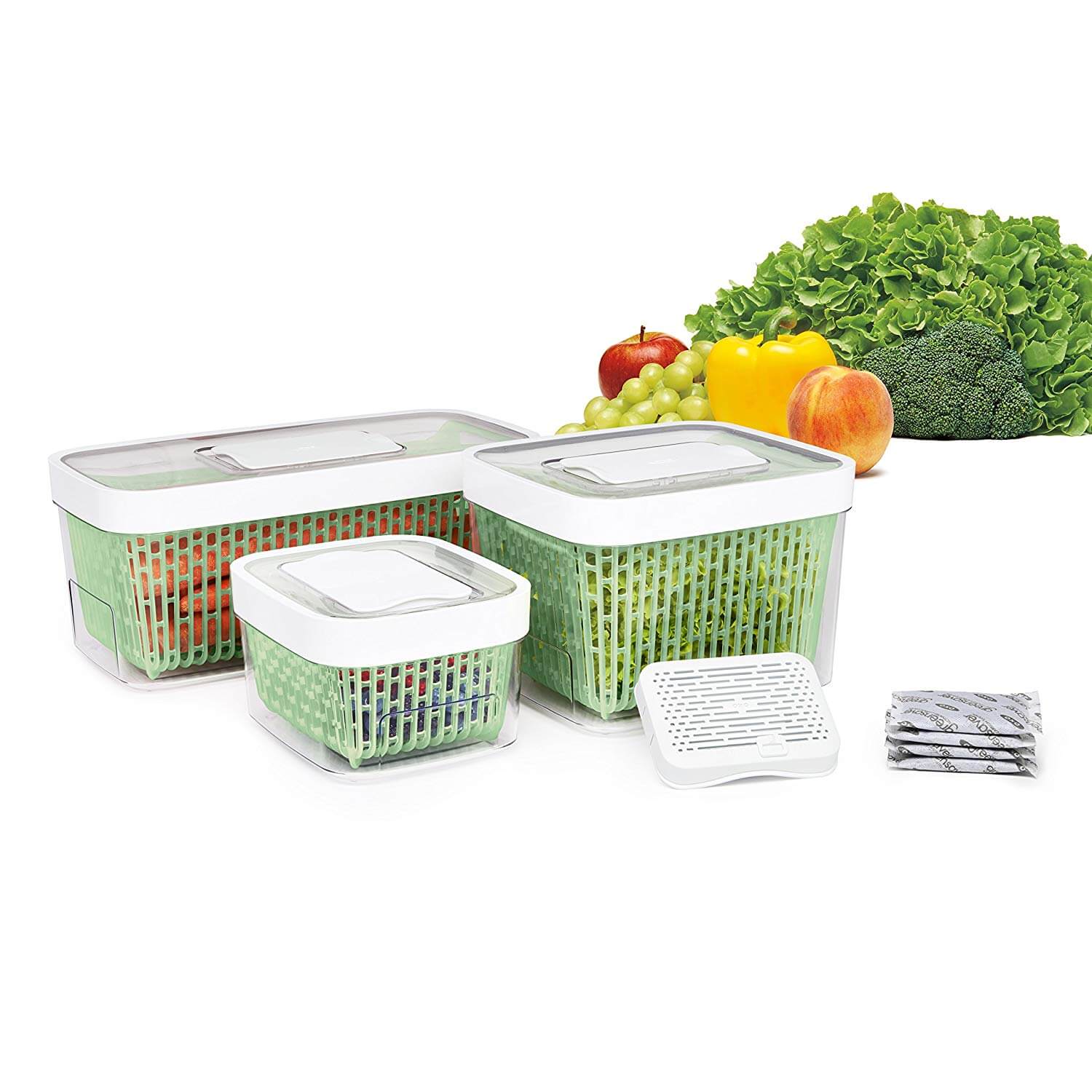 I find having a container that has a basket that sits in second container is perfect for lettuce or greens. Sure you could wash your greens in the spinner and pop it in the fridge but it can take up a lot of space. Also by having this container you can wash some greens, store them for the week, and wash and clean another batch to store in the salad spinner (or use that night)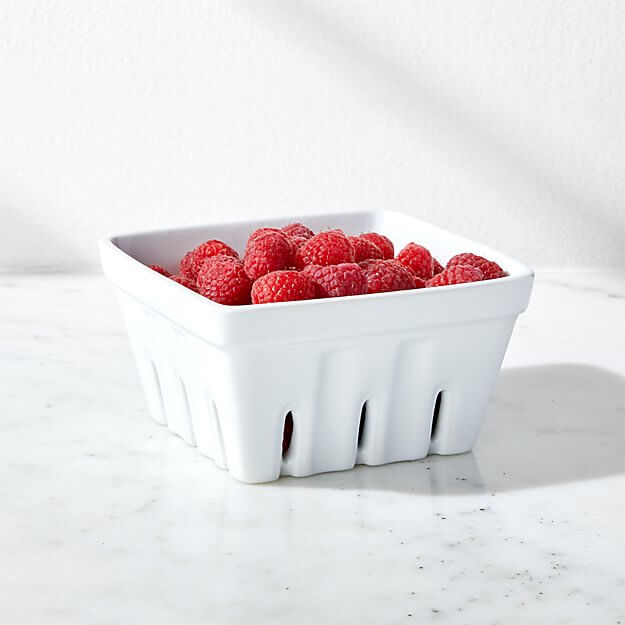 "Berry" quart container
Elizabeth's Embellishments | Crate and Barrel | Food 52 | Creative Co-op Collection | Crisp Kitchen
I LOVE our reusable baskets. If you have to pick your own produce, then your local CSA probably wants their pints and quarts back. By the end of the season the baskets start to look pretty sad. These baskets were very on trend a few years ago, but now they are falling out of fashion (probably because most people don't like to transfer their food from one container to another) I would like to buy more of these containers, and might have to visit crate and barrel and check out their super cheap ones, as one basket is proving to not be enough.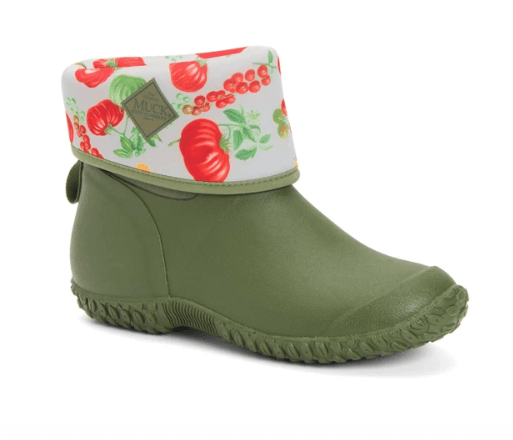 You can just wear regular old rain boots, but I recommend getting some really nice ones. I've heard great things about Muck Boots, and although they are not a vegan company, most of their boots are. If you don't have tons of cash to drop, looking at the selection of boots in the gardening section is another great option, as you are battling mud more than water.
What do you guys think is a CSA/farmers market must have?