Last night Wolfie saw me chopping up the beet and got very excited, and thought he was getting some. I felt bad when I told him he couldn't have any, but told him that he could eat some in his smoothie the next morning, he was pretty excited. So that's just what I did. I chopped up half a beet into the smoothie he shares with Jon. Then I tossed some into my smoothie. I didn't take a photo because mornings are chaotic, but it was a chocolate-beet-strawberry smoothie. Tasty stuff.
Jon continued to have his pickled peas, salsa verde sides for lunch, but no leftover wrap. Yesterday I had a stroke of genius of making a quesadilla with the leftover okra dish and some vegan cheese. So this afternoon I tried it out and it was really delicious, although overstuffed. I will probably be finishing up the last bit of the leftovers this way this weekend.
It is also worth noting, there is no ice cream. I know! I am a shameful person! But I went into the freezer to start it up, and saw I never put the ice cream maker in the freezer. I could scream! So I guess it will get churned tomorrow. If it is any good I will try and post a recipe.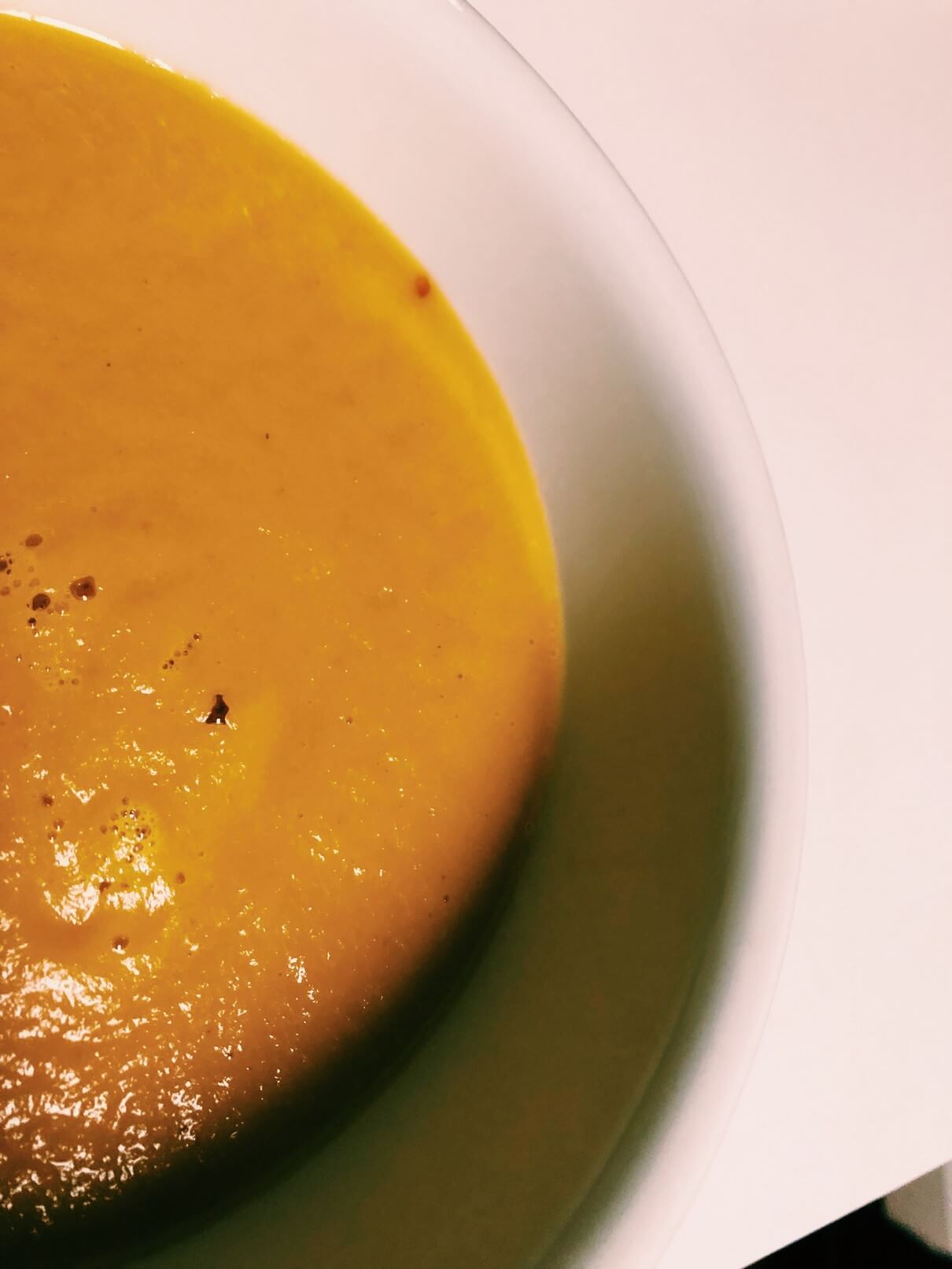 Today was a pretty hard parenting day, so I really had to push myself to make this soup tonight. It is pretty simple really though. Just one pound carrots, one pound golden beets, 1 onion sautéed, 1 tbsp red curry paste, boiled in 4 cups stock and blended with 1 cup almond milk. The original recipe roasted the roots, and used coconut milk but it was too hot and I accidentally used all my coconut milk to ice creams (so too hot.) It was tasty, and simple to make, but peeling so many tiny carrots was a pain. *cries* I served it with some of a half baked loaves of bread from Aldi, which is cheap but really nice. I super recommend getting them since it takes less than 10 minutes to bake, and the crust is always super perfect.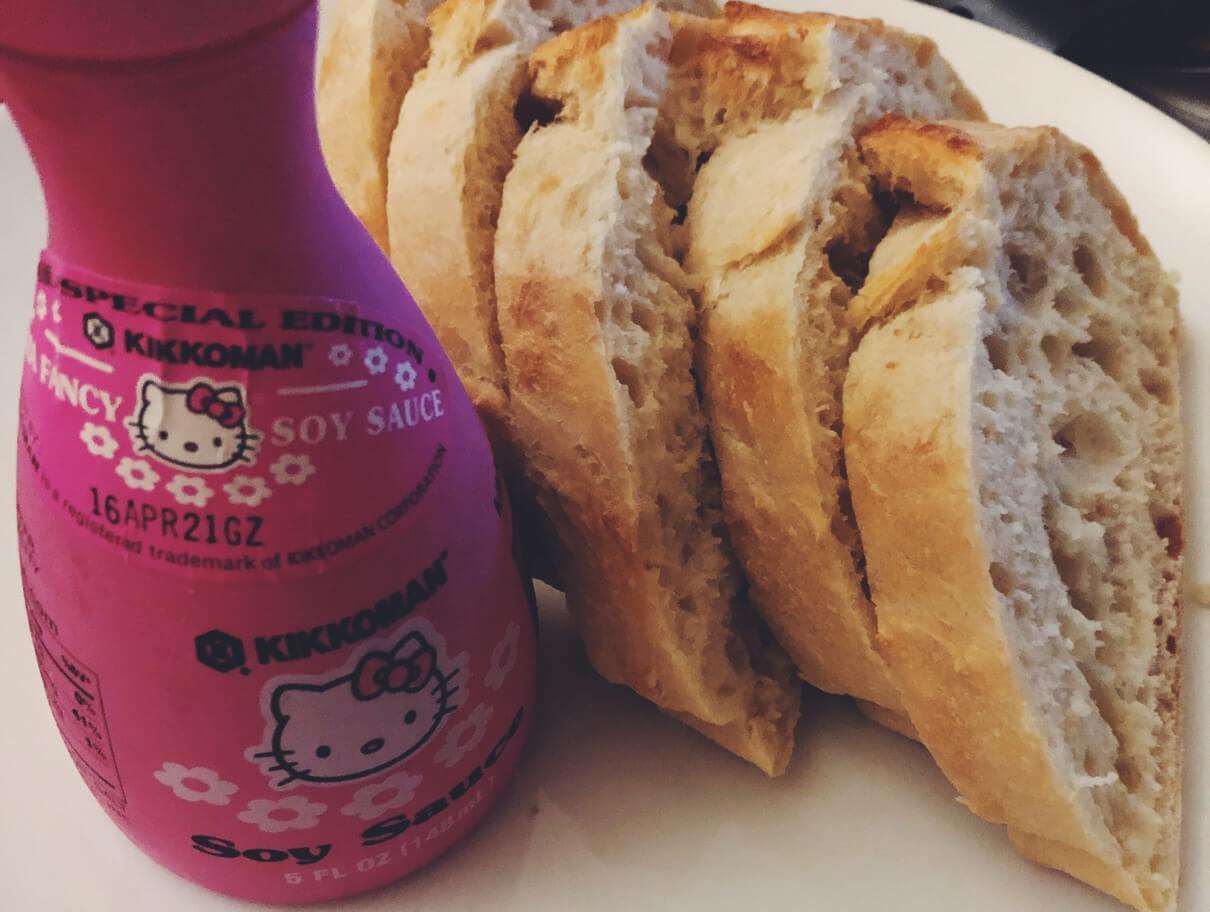 And if anyone follows me on Instagram you might of remember seeing one of my stories about a cute Hello Kitty soy sauce container. Well I got it, justifying it as the "fancy serving soy sauce." And finally it had it's day in the sun. The recipe didn't call for salt, so I forgot to put it in. I used homemade stock, and I never salt it like commercial stocks and broths. So we just added soy sauce to make it saltier.
And now I am super pooped and will be saying good bye without spell checking or ending question lol