October 10, 2017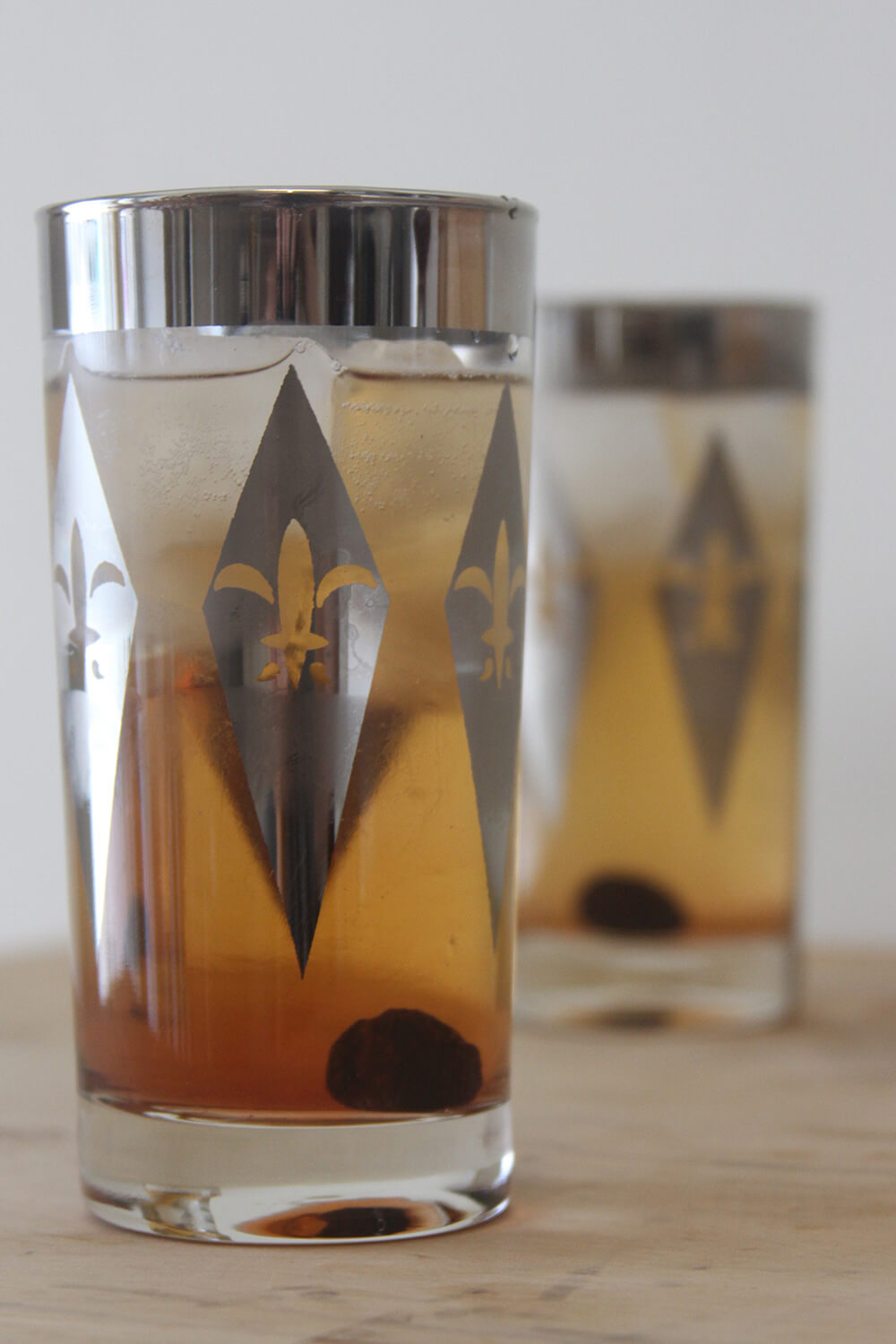 Today's Vegan MOFO prompt is about secret ingredients. And since we are doing cakes and cocktails, I think it is worth talking about the secret ingredients of booze. See alcoholic drinks don't have the same standards as regular food. They don't need to list their ingredients, and many places hide their recipes keeping them very secret for hundreds of years.
So making a cocktail vegan is more tricky than what you might think. I made a list of common hidden ingredients for cocktails, liquors, beers, and wines. Some are more common than others, and it worth noting that there is a lot of animals stuck into a vodka bottle. Always check with the site Barnivore to see if they are vegan, or if they aren't listed, contact the companies one on one.
Honey
If you are a ren-fair fan you probably know about mead. It is a really old drink that is made from adding water to honey, and letting it ferment. I use to make it, and boy is it friggin easy. So far there isn't any "vegan mead" but that is something I've always wanted to try out. One day right?
But honey gets hidden in a lot of drinks. Sometimes in cocktails as an ingredients (you can easily swap out simple syrup or something similar) or they are used in brewing beers. They are often found added to liquors, or more tricky- used as the main ingredient for fermentation for things like vodka or herbal liquors.
Milk
It seems kind of gross. I mean, if you are vegan for a long time that is. Milk is used in two ways- beer and liquors. In beer you have two main styles that use it- cream ales and milk stouts. Milk stouts are defined by their use of lactose sugars, but cream ale refers to the color of ale. But many companies like to add lactose to the brew, just like Forgotten Boardwalk's cream ale. Just quickly look at Barnivore to see if you are cleared to drink the cream ale.
Then you have cocktails and liquors. Clearly you can just sub cream or milk in a cocktail to a vegan cream or a vegan milk. But here is the tricky part about liquors. "Creme de…" doesn't mean that liquor will have dairy! Back in the day, "creme de" was a way to describe a sweet liquor. The name came about because the liquor was so smooth from the sugar that is was creamy. Examples would be creme de violette and creme de menthe. That being said, cream is often used in liquors. The most well known one is Bailey's, which they have released a vegan version to use. The easiest rule of thumb is if the drink is cloudy/opaque then it probably has cream/milk.
Bugs
Many vegans may already know about the cochineal bug, and how humans like to use them for red dyes. They are often found in liquors, especially amari.
There has been actual bugs tossed in booze. We all know about the worm at the bottom of a tequila bottle. Let me tell you, even if you aren't vegan, don't buy any bottles with worms on the bottom. It just add a little wormy flavor to it. There are some drinks with bees in them. There is a super rare liquor in Japan that has giant hornets in it, supposedly with medical benefits. And there is a practice of putting bees in mead while fermenting to add some tannins, but this is an old practice that isn't really done anymore.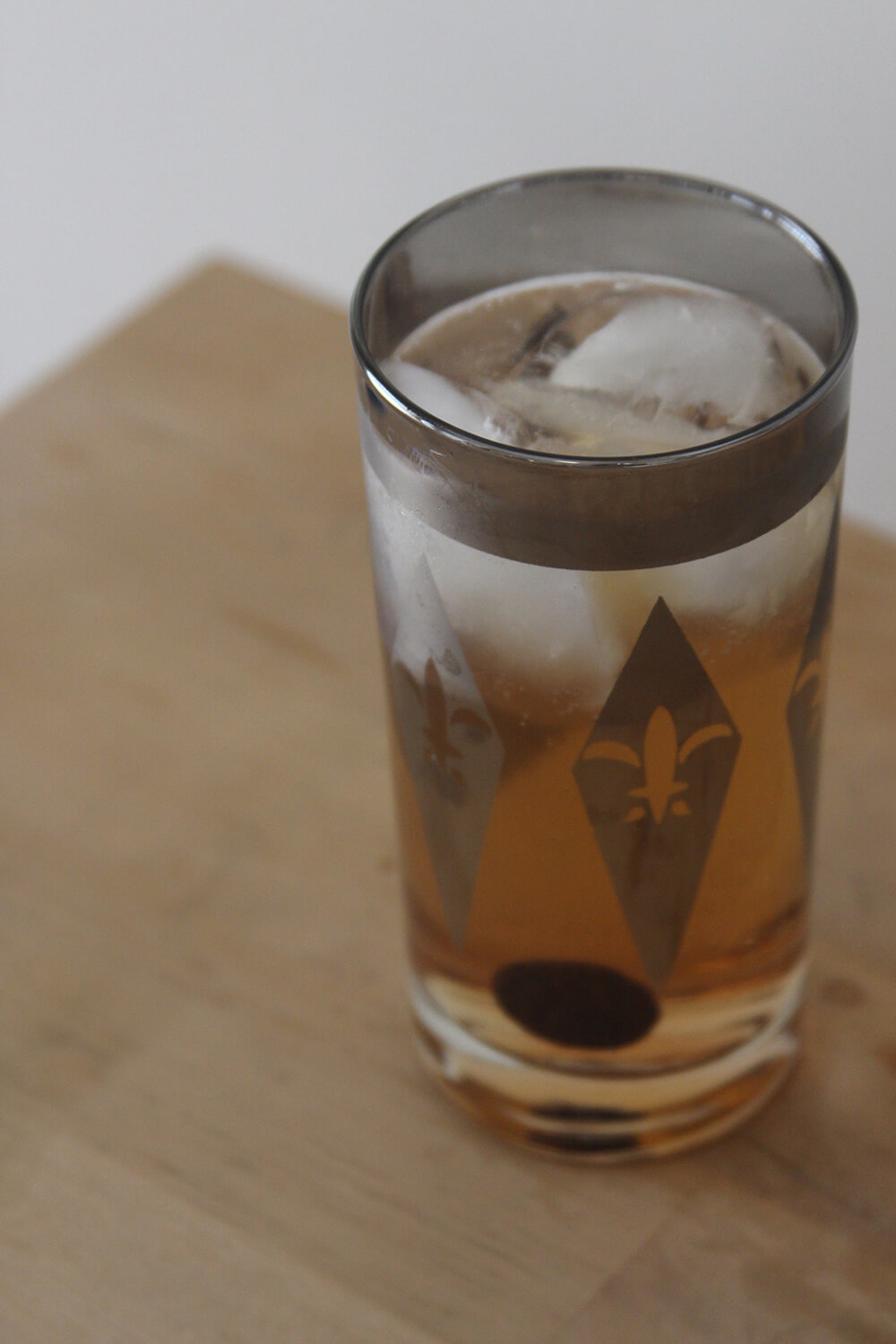 Eggs
Yes, another weirdo ingredient for booze. It makes sense, really. Alcohol keeps things preserved. Most animal products are easily perishable. Cocktails that use eggs like eggnog (and the many similar variations around the world) were made in the winter so it could sit and sit and sit and not spoil. Back in the olden days, you could easily find eggs in beer but no real specific styles came from it. People also use to drink beer with a raw egg cracked into it. There is also a liquor called Advocaat, which is made from eggs, it also shows up in The Shining!
But you see eggs mostly in cocktails. Yes, we mentioned winter egg drinks like eggnogs, but you mostly see them in as egg whites to create some bubbles. Many people are starting to use aquafaba to get those lovely foam going, heck I've even tried it out with my pink lady cocktail. It is easy to take out of a cocktail, but it won't have the same texture.
Oysters
I have a confession. I really miss oysters in my booze. No I am not talking about those crazy bloody mary's adorned by a whole salad bar. I am talking about Oyster Stouts. Yes, there is a beer made with oysters and I haven't had a stout with the same salty-umami-ness. These are luckily- pretty easy to spot. They are usually advertised as such.
Again, cocktails love oysters. Or rather the juicy-brine. Be warey of cocktails that use clamato juice (mixed in beers, and bloody mary like drinks). Sometimes the simple brine is used, which just the other day my Mother was talking about a drink where it is just oyster brine and a liquor.
Beef Broth & Worcestershire Sauce
I hope I am not grossing you out. Truthfully I love savory cocktails, sadly there aren't many VEGAN savory cocktails. Luckily beef broth isn't super popular in cocktails. You probably won't pass many bars that have it, just the super hipster ones.
Worcestershire sauce is MUCH more common. It is found in the classic Bloody Mary. What the heck is in Worcestershire Sauce that isn't vegan? Anchovies. Bummer. But you can easily find vegan version of worcestershire sauce, and hell, a bloody mary will taste better when you make it at home than in a restaurant (they are almost always using a mix)
MEAT!
I've heard horror stories of vegans carefully asking about the bloody mary containing Worcestershire sauce, and end up with a worcestershire free bloody mary topped with strips of bacon. Ouch. But I am not talking about that. I am talking about MEAT IN YOUR BOOZE!
Okay don't panic. You are 99.9% in the clear. I just know of two cases in modern booze making. Back in colonial America everything was tossed into beer, including meat. Mystic Brewery is testing old American recipes, which means they've tried some of those meaty recipes. If you ever visit, a quick mention of your veganism will help steer you clear of these brews. Then there is one mezcal brewery that uses a dead chicken while the mezcal ages. I mean, like a raw chicken sitting in the same room. So technically it is vegan since the chicken isn't IN the mezcal. Needless to say both of these aren't easy to find so you are pretty much good.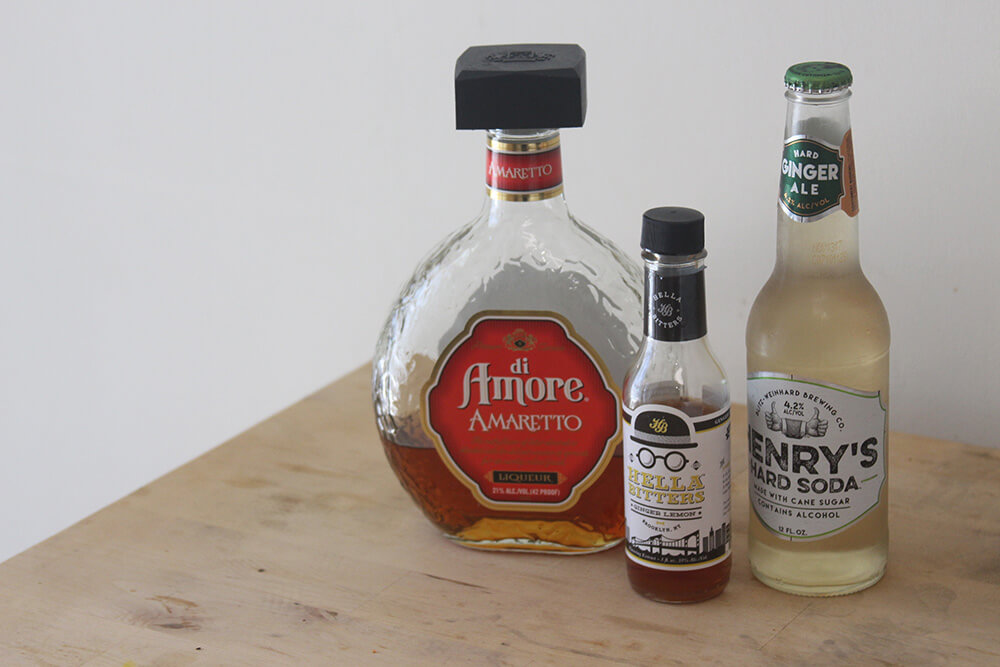 So what is the culprit in this drink? Well it is honey. I like using hard ginger ale because the liquor in the drink is amaretto, which is a fairly low ABV. But the most popular brands of hard ginger ale use honey.
The good news? Henry's Hard Sodas are all vegan! The bad news? They are owned by Miller Coors. Womp womp. What can one do? If you don't drink much, feel free to just use regular old ginger ale!
As for amarettos, most are vegan. Use barnivore to double check, but I used Di Amore Amaretto. It gets decent ratings, and it is cheap as fuck. I think I paid $12-15 for a bottle, and the mainstream Disaranno is a much higher $25. Ratings are about the same. But it is vegan so if you have mucho cash- GO FOR IT!
Know of any other weirdo ingredients in your booze?