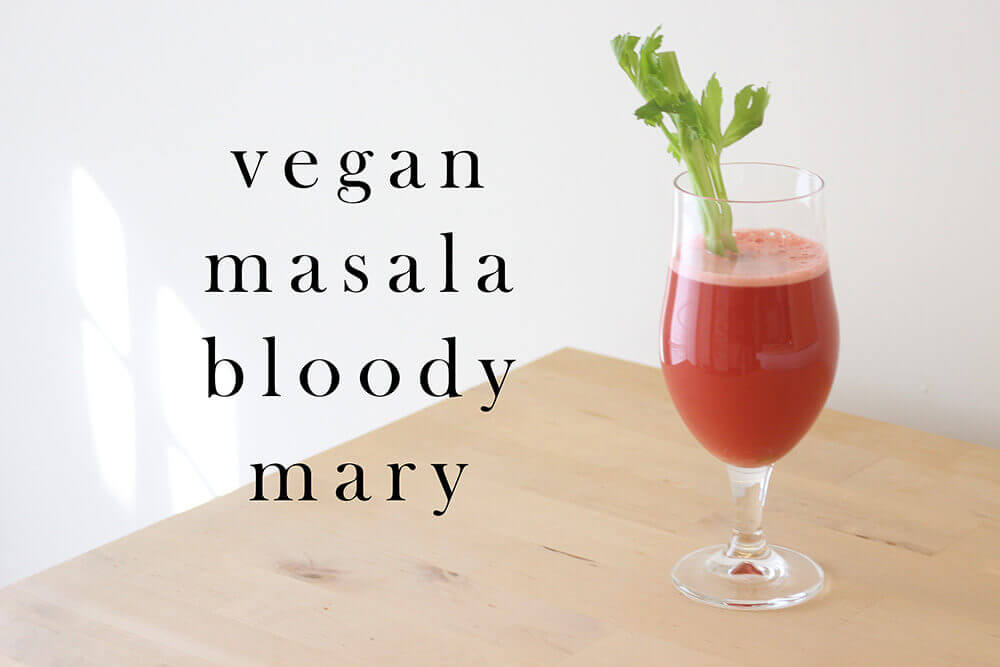 I might be one of the few people who got stumped by todays prompt to recreate a dish from a restaurant. I don't eat out often, and I think part of the fun of eating out is that it is something you can't make. So the desire to recreate is a little low. At first I thought about recreating the heirloom beans with a hazelnut-tomato vinegrette that I had from Charlie was a Sinner. But truthfully they were pretty simple, and I felt weird adapting an already vegan recipe. And then I started thinking of NON-vegan restaurants I've been too lately, which is pretty much only Indeblue. And then I thought about the bloody mary.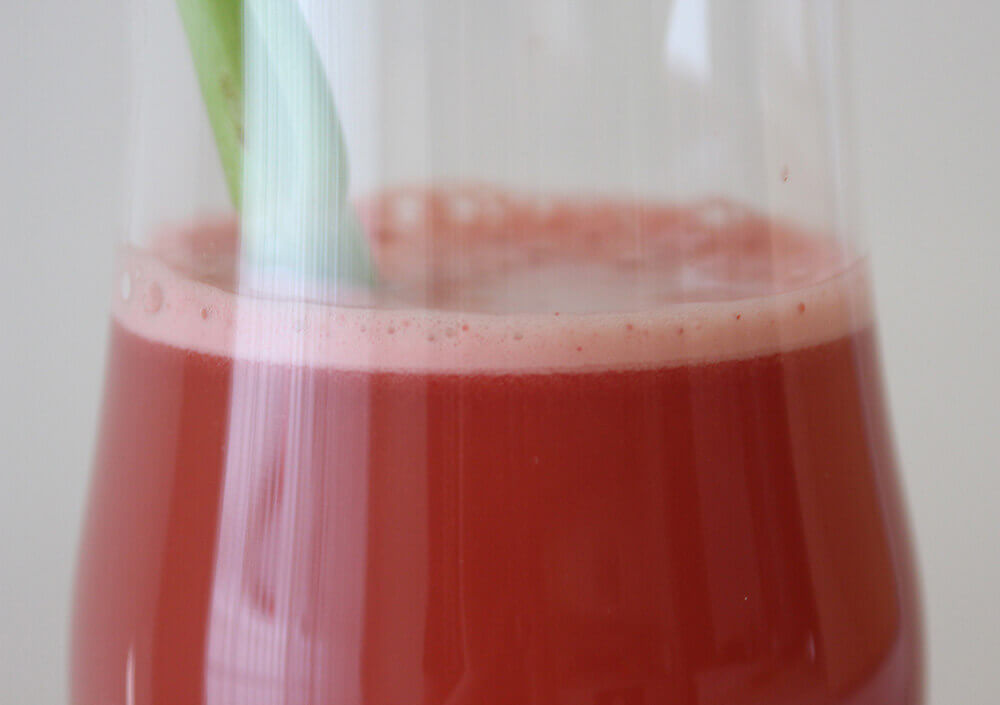 Then it occurred to me that their bloody mary might not of been vegan, because I always forget about Worcestershire sauce. Even though the bloody mary tasted awesome, the texture was a little off. It was really thick, and some of the spices, particularly the black pepper, were just in chunks. So I thought I could surely make something better, especially since I had a bunch of delicious tomatoes picked from my CSA farm.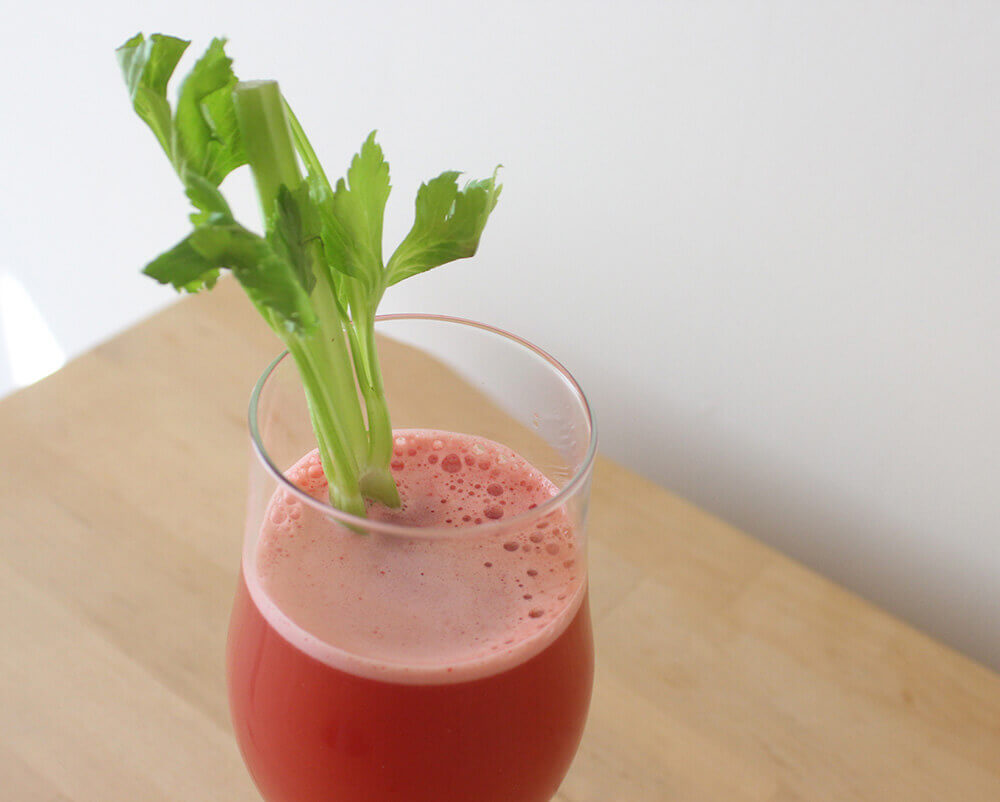 I am a big bloody mary fan, but I am aware of it's very un-vegan potential. It is one of the few savory cocktails that are popular, and therefore it is easy to add animal based umami flavors. A lot of cocktails end up using beef consommé or bouillon and worcestershire sauce, and that is if they didn't fancy up the cocktail. Some places will add a slap of bacon or shrimp instead of a celery or pickle garnish. And then there is the Mary's Canadian cousin Caesar that uses clamato juice. Ugh! And I am not going to get into the whole bloody mary mix. So many disappointments!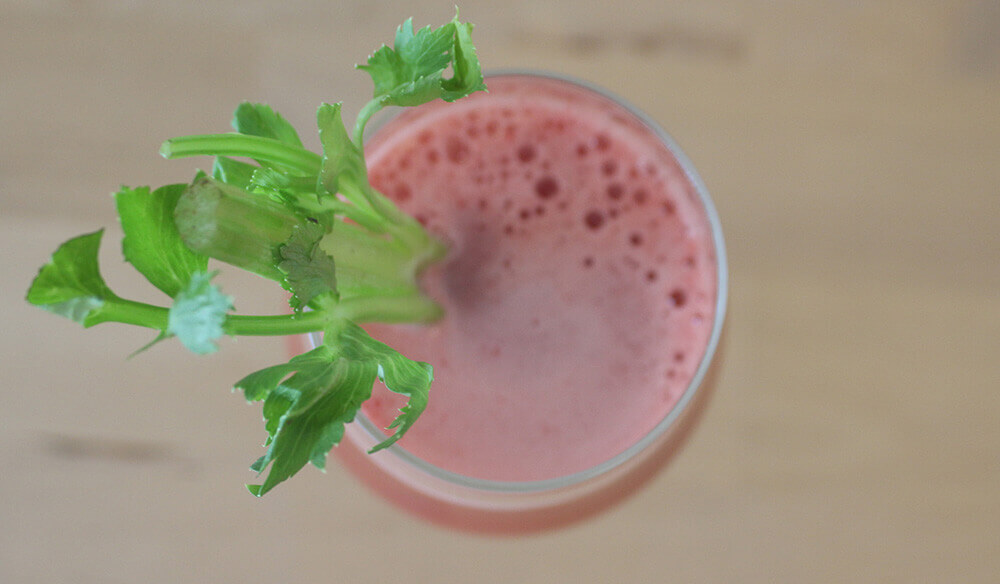 So what's a vegan suppose to do? Well, make their own, duh! It is easy to make in large batches and serve in a pitcher for Sunday Brunch. And it tastes pretty good without the vodka too! So if you aren't a drinker or underaged, you are still in luck. I tried to make this drink pretty simple, no fancy appliances. So hopefully most of you guys will have these two things: a blender and a nut milk bag. And your set!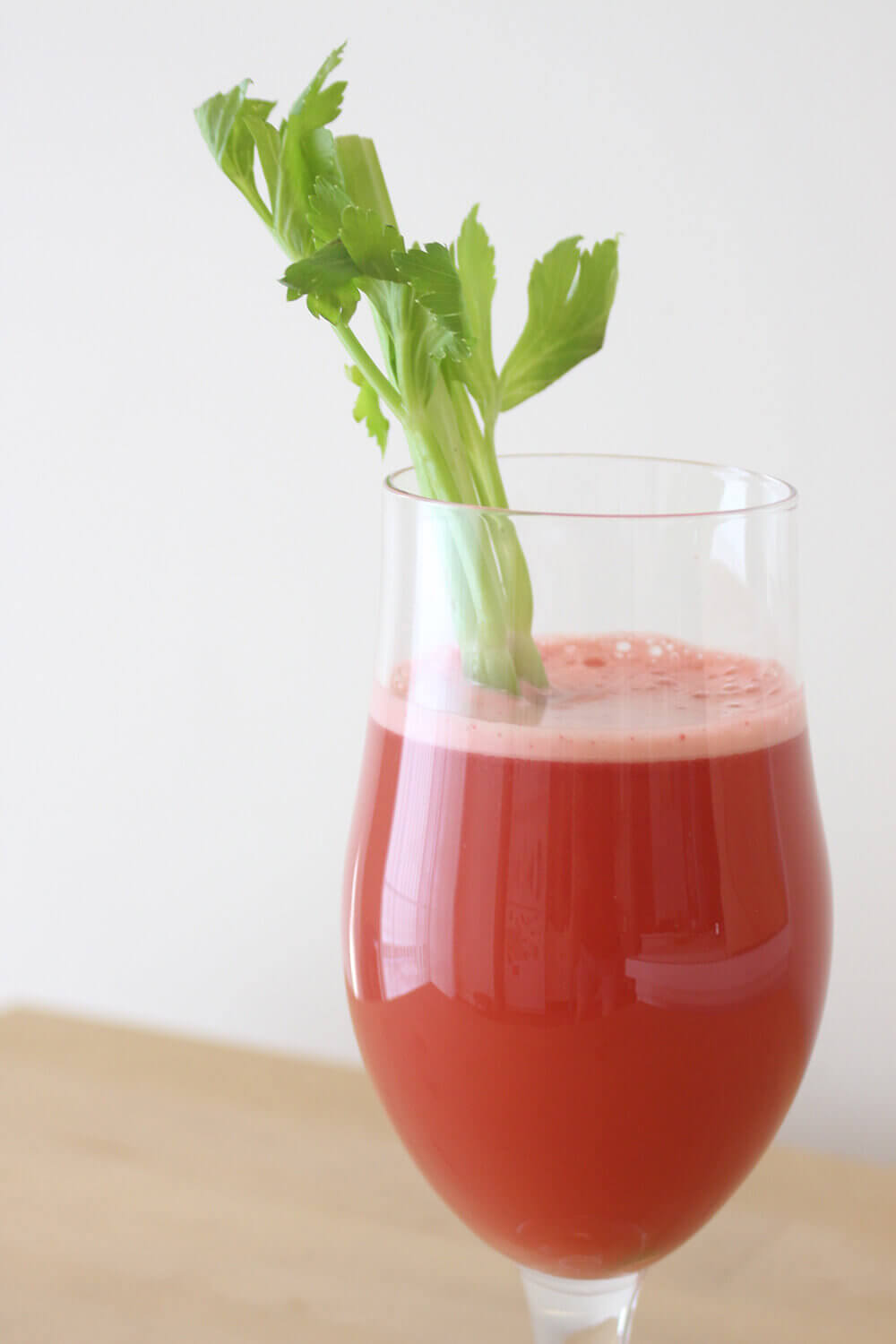 Of coarse it is in order to point out that this isn't a normal bloody mary. I got this at an Indian restaurant that was serving brunch, so it uses a curry blend in the drink.
I've heard from my sister who has traveled to various parts of Europe, and even lived in France for a year that Bloody Mary's are a very American cocktail. Since Vegan Mofo has a lot of readers across the globe, I would love to hear if you had any Bloody Mary. When do you drink it? In a bar or brunch like Americans do? You wouldn't think Bloody Marys would be such a brunch drink because of the vodka. I recently told my father in law how you make it, and he seemed pretty surprised!
Side note- if this is your first bloody mary, there are some standard garnishes. Celery is the classic, but I prefer the pickle (I just didn't have any for the photo.) But there is still more variation including carrots, olives, and heck, do some facon-bacon!
Masala Bloody Mary
2015-09-04 14:12:07
This is a super fresh and quick way to make a bloody mary.
Ingredients
1 large tomato chopped
2 oz (1/4 cup) vodka
juice from half a lime
1/2 tsp garam masala
1/4 tsp amchur powder*
1/4 tsp black soy sauce**
a dash of hot sauce
1 celery stalk or pickle
Instructions
1 Place everything in a blend and leave on for 15-30 seconds. The tomato should be blended into a fairly thin "smoothie"
2 In a bowl or liquid measuring cup pour the tomato mix through a nut milk bag. Squeeze out all the liquid.
3 Discard the pulp. Pour the liquid into a glass, add ice and garnish of celery or pickle.
Notes
* If you can't get a hold of amchur powder sub with juice from half a lemon or 1/4 tsp of tamarind paste/concentrate.
** You can sub with regular soy sauce, braggs, coconut aminos, or vegan worcestershire sauce.
One Raw Bite https://one-sonic-bite.com/