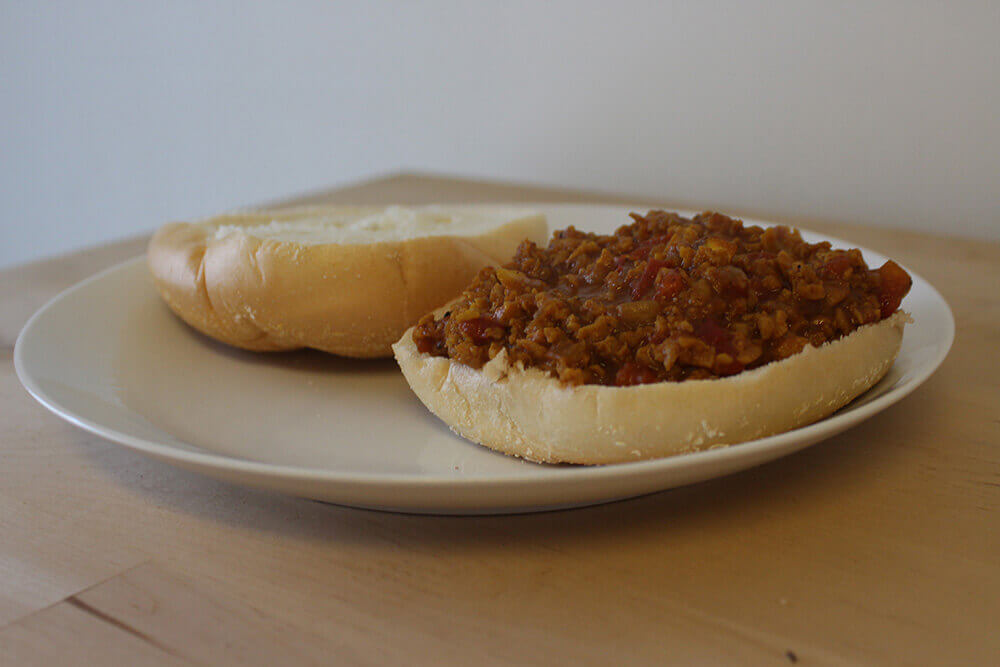 Any I.T. Crowd fans out there? I hope so because they are the theme of todays dish. My husband and I have been rewatching the series and I forgot how hilarious it is. I recently watched Fifty-Fifty where Jen and Roy take their dates to Messy Joe's. The next day all I could think of was Moss' gentle voice saying "Messijo" as I was eating my leftover sloppy joe sandwich. Then it clicked, sloppy joes are very messy, in fact you could call them messy joes. I should make my own Messijos by switching up a sloppy jo recipe!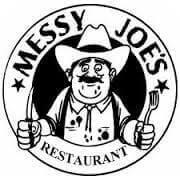 So I had to think what would take a very American dish and make it British. What about basing it around a british style curry? I tried looking for some of the premade British curry mixes, but none of the local stores had them. So I had to make it from scratch. The end result are four huge "messijos" or 6 smaller ones. The brilliance of sloppy joes is that it is pretty flexible so you can add more traditional peppers to the mix, or swap out TVP for lentils.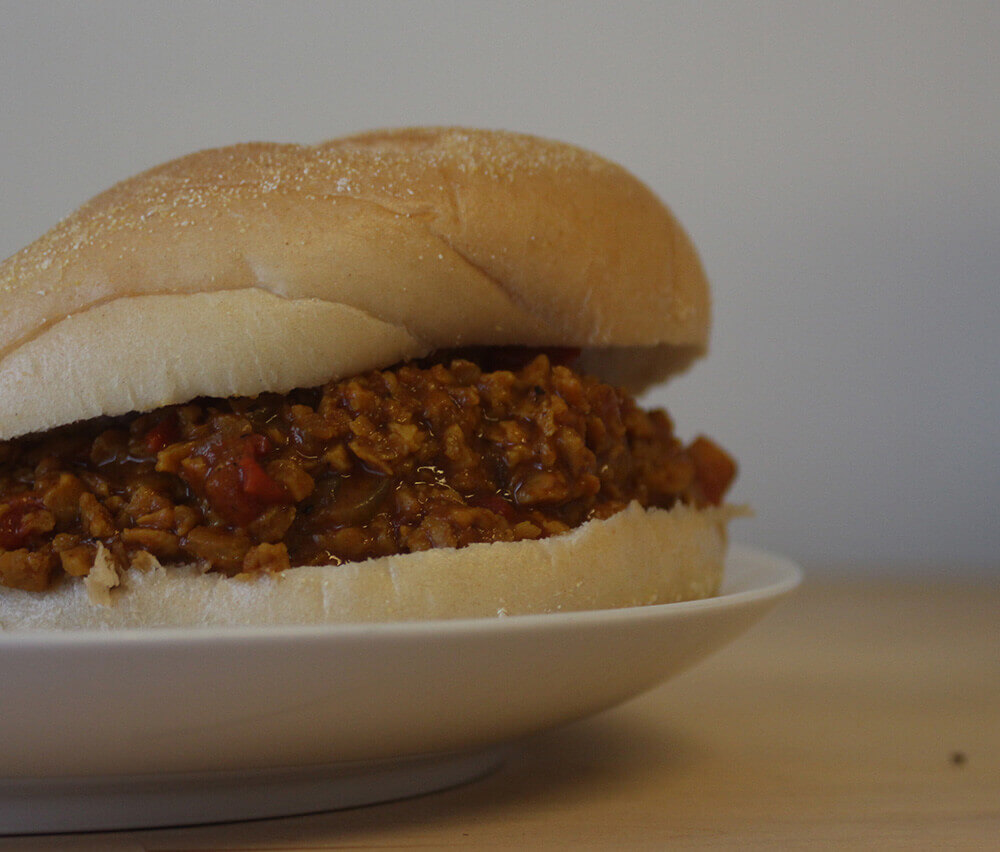 And if you want to embody more of the IT spirit, you can start the dish by rubbing some chocolate on your forehead. It won't really effect the taste of your messijos but it will give you a couple of laughs with your friends about how you have chocolate on your face, not shit. And then you can lick it off afterwards. Which is semi yummy.
Messijos aka Curry Sloppy Joes
2015-09-07 12:22:44
An English style curry mixed with sloppy joe.
Ingredients
3 cups vegetable stock
1 1/2 cups TVP
2 tbsp oil
1 medium onion finely chopped
2 garlic cloves minced
1 tbsp minced ginger
1 1/2 tsp cumin
1 tsp tumeric
1/2 tsp coriander
1 tsp paprika
1 tsp curry powder
2 tbsp tomato paste
2 tbsp chickpea flour*
1 tsp salt**
1 tomato finely diced
Sandwich buns.
Instructions
1 Pour 1 cup stock into a small saucepan and bring to a boil. Once boiling turn off heat and add TVP. Give a stir and put lid on top. Let sit for at least 10 minutes. Set aside.
2 While the TVP is cooking, heat the oil in a large pot. Sauté the onion, garlic, and ginger for about 5 minutes.
3 Add the spices and sauté for another 5 minutes. Add the tomato paste and stir until completely mixed in. Add the flour and mix in until there aren't any clumps left.
4 Slowly add the remaining 2 cups of the vegetable stock, pouring in a small amount and making sure it is incorporated. Continue adding the stock in small amounts.
5 Add the tomato and the cooked TVP. Turn the heat to low and cook for 20 minutes.
6 After 20 minutes, let the dish cool for 5 to 10 minutes and serve on a bun.
Notes
* You can sub chickpea flour for all purpose flour
** Change salt amount according to taste. I use unsalted stock so keep this in mind.
One Raw Bite https://one-sonic-bite.com/