October 29, 2015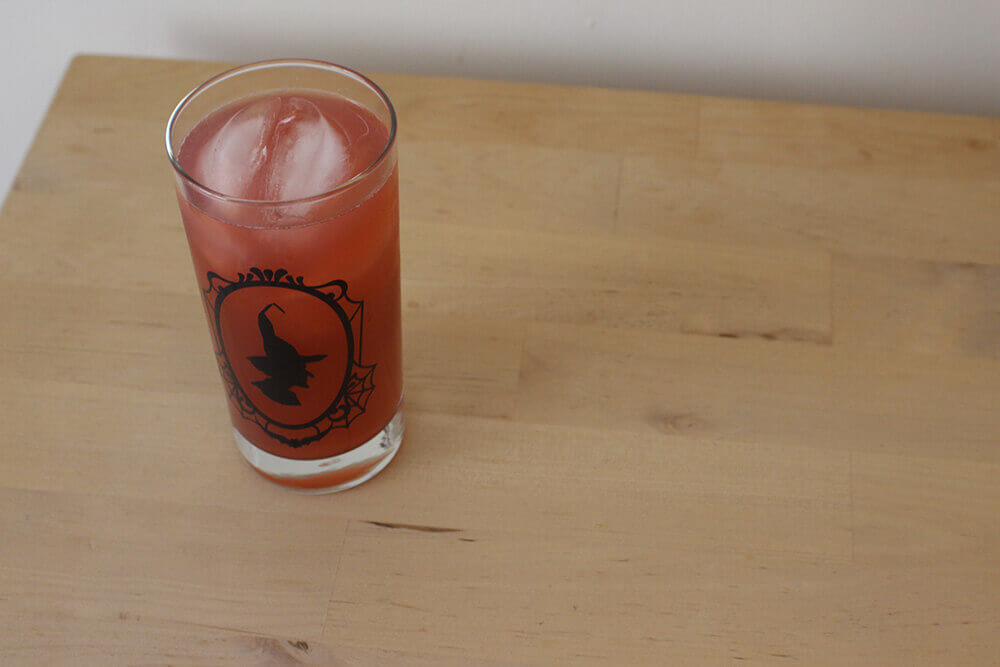 I've seen a few "spooky" cocktails out there. Some do make me get the Halloween feels, but most just have spooky photos and a spooky name. Maybe these do too. But I tried to keep some "creepy" ingredients, mostly kombucha and absinthe. Why are they spooky? Well both drinks are brightly colored like many candies. Eerily unnatural if you will. Then kombucha really reminds me of the blob with it's mother culture. You are drinking living creatures by having this drink.
Absinthe on the other hand has a more sinister history. For anyone who hasn't had the drink before, it is composed of various plants, but the most well known ones are wormwood, green anise, and sweet fennel. So it really has a taste like licorice. It is often described as a liqueur but it has no added sugar so it is technically just a spirit. Absinthe became popular in 19th-20th century France in part because of a wine shortage (European grapes were plagues by a bacteria from the United States) and also from soldier drinking it during the war to prevent malaria (thanks to the wormwood). The drink was popular with various artists, and got a reputation for causing hallucinations. Often the effects of the drink were described as being visited by the Green Faerie. Many paintings show a poor soul drinking absinthe while being visited by the green faerie, being driven to madness. Although wormwood technically does have some psychoactive chemicals, the amount present is absinthe is minimal. Many countries banned the drink, but once proven to be no more harmful that other alcoholic drinks, the bans were lifted.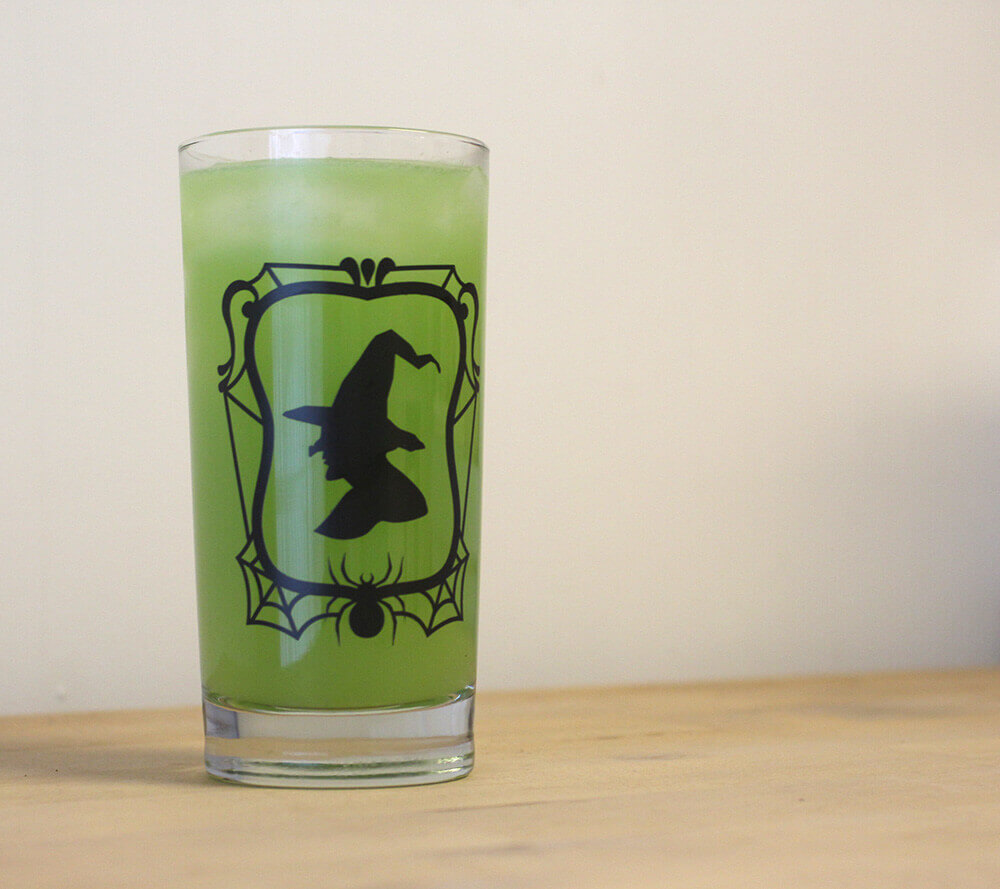 So next question, is absinthe vegan? It should be. Absinthe is characterized by the plant based flavoring, not what is used to produce the alcohol. There is an absinthe that is made from honey, which is unusual. If you want to be safe, you can see the list of approved vegan absinthes on barnivore. There aren't many listed, and truthfully I have only seen one of these liquors sold in a store- Lucid. And I understand that what you find at your local liquor store might vary greatly from mine, but I used a very cheap absinthe called Parnasse. I got it for roughly $14 from Total Wine and More. Would I get it again? No. Hell no! But it gave me an idea what absinthe tasted like, and I am now more willing to splurge more money on a bottle when I run out. Another way you can try absinthe are those cute little bottles of booze. Total Wine and More sells one brand- so grab it if you can get liquor shipped to you in your state.
And what about that beautiful green color? Well, I know my bottle artificially colors it, but some companies choose to let the liquor stay clear. But there can be a natural green color, it just won't be as bright. In the past, some companies used copper to color the drink green, which is thought to be the culprit to it's hallucinatory reputation. So if you are looking for something more natural, look for less toxic green colored bottles.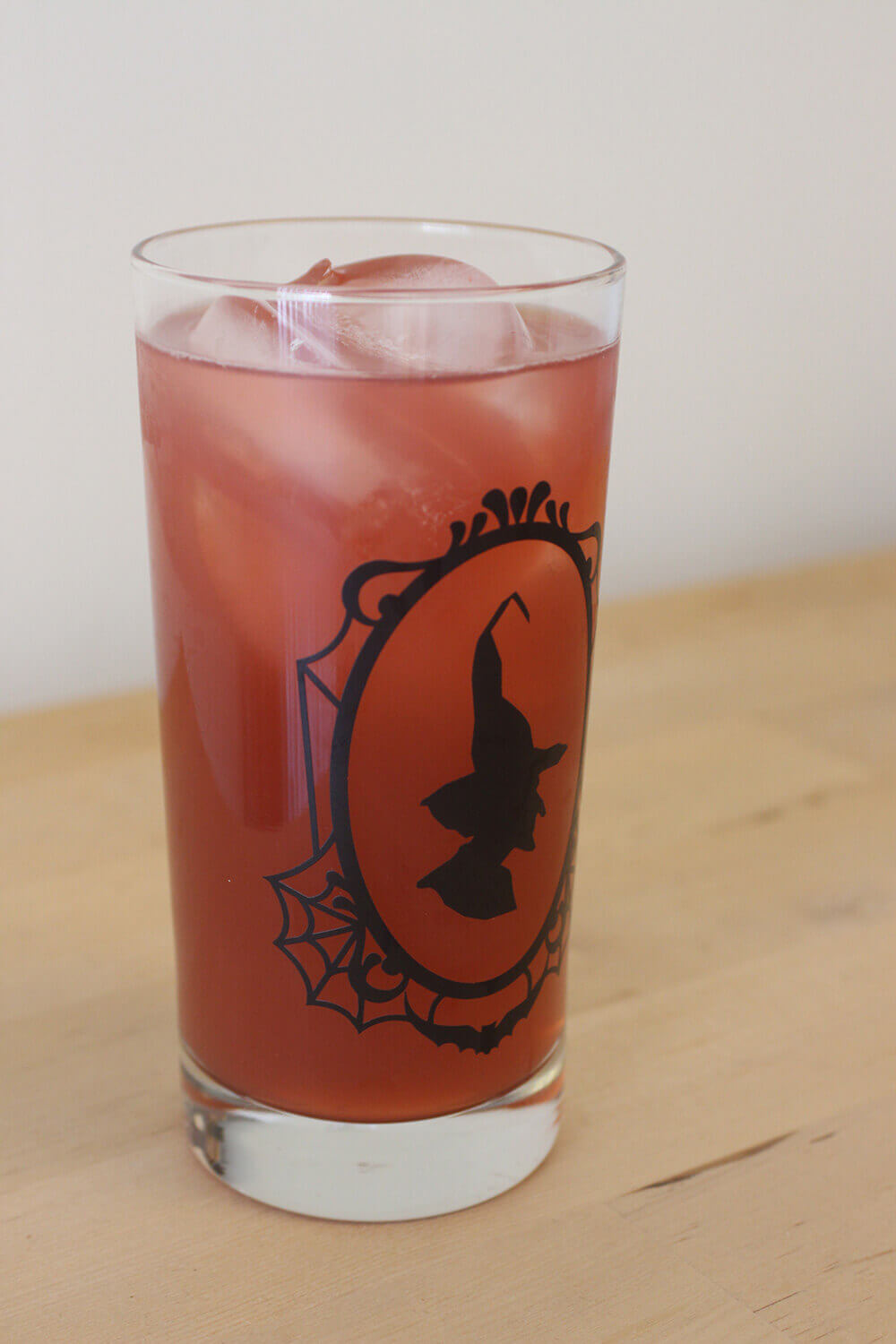 Ever read a recipe, and make it, but the recipe is so simple that you don't need to look at it again next time you make it, so you completely forget where you got it originally? That happened to me with The Reanimator. I couldn't for the life of me find the recipe, until I found it on a fluke. I knew it was in the book Let's Bring Back the Cocktail, but where? There are so many recipes. Turns out the original drink was "Battery Charger" and I made some artist interpretations on it. Which is fine, but when I tried to find it again I was looking for all the wrong things.
I like to pretend this is the ye-old jägerbomb. I may of had one or two of these in college, but I like to point out that I went to art school. We knew why we were drinking booze, it was to get drunk. Why bother with crappy beer? But this drink is actually very different. I am not sure what Red Bull is suppose to taste like, but the red in this drink is from grenadine, you know like in a Shirley Temple. The mix between pomegranates and licorice is a big eye opener, which is why I named the drink The Reanimator. The color of your drink will rely on the grenadine you use and the absinthe you use.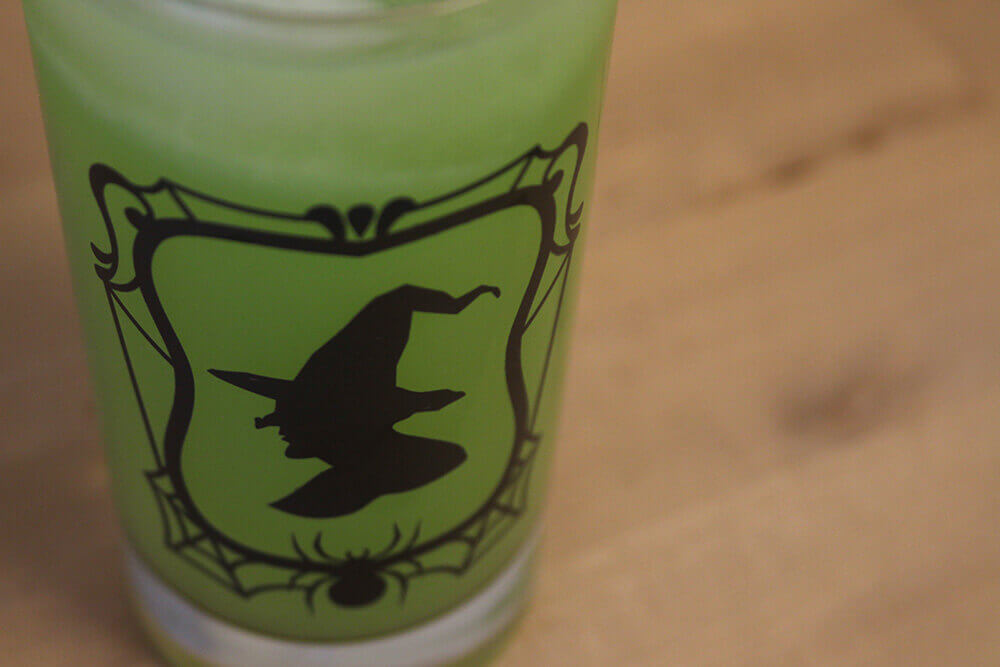 What I love about these two drink is how different they are. This cocktail I named Suspiria in honor of my favorite horror film of the same name. The movie features so many vivid colors, including green, and evil being are witches. This completely looks like some mystery witch brew. The drink features lime juice and bee free honee to flavor it. This really lets the true colors of absinthe shine through, but still working with the lime-citrus flavors. If you can't use kombucha, feel free to just use water.
I hope these two drinks give you the courage to give absinthe a try! They are both really very different from each other, giving something for everybody.