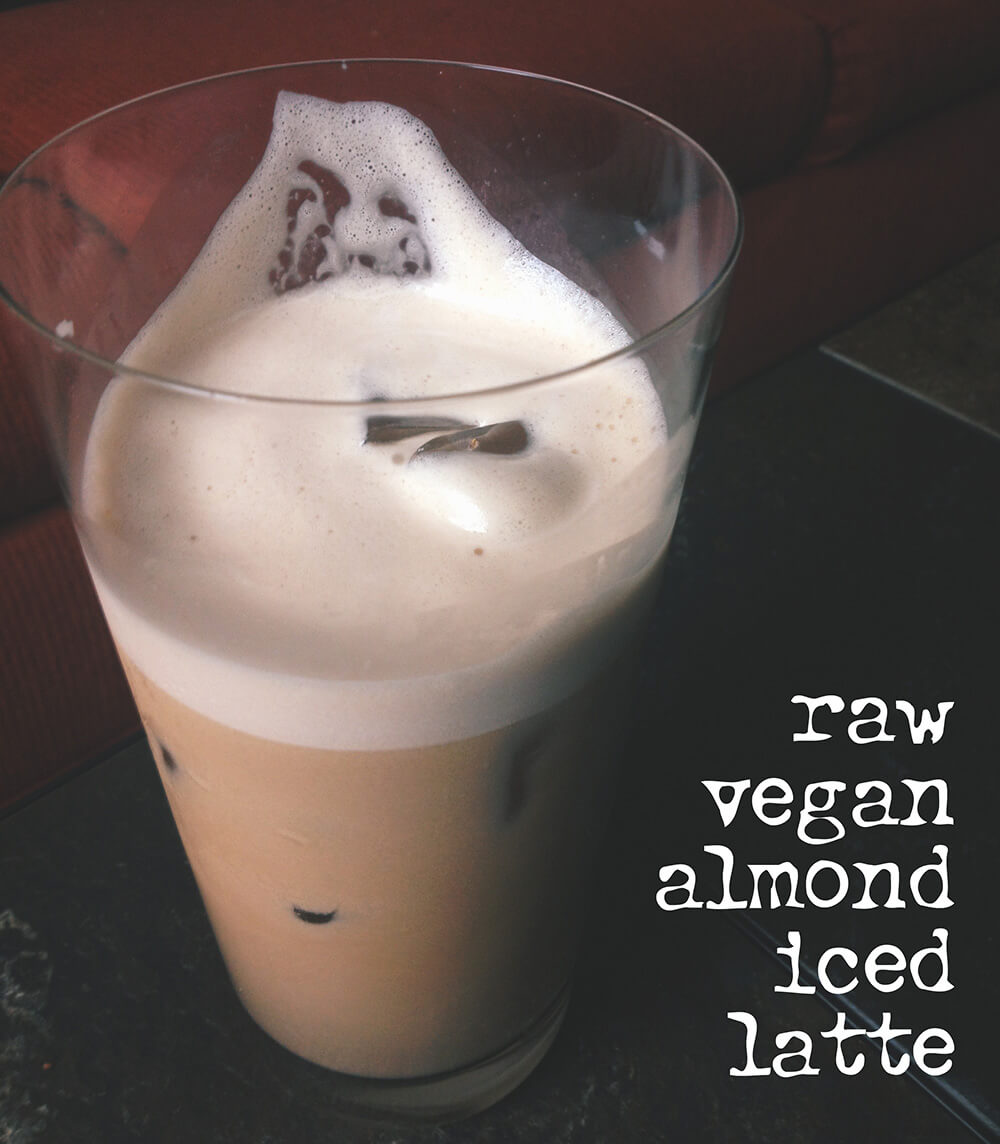 New York Times have dubbed the best iced latte in America a vegan latte. Hard to believe but true. Two coffee shop owners didn't want to put an iced latte on their menu because it wasn't something they would drink. But they knew about the demand for an iced latte, and searched for a way to bring up to their standards. The answer was a velvety nut milk.
Am I claiming my latte is better? Well, no. But it is still pretty dang good. My biggest complaint about non-dairy lattes in stores is that they get gritty when hot, and iced the coffee gets dulled. I like my coffee strong so I find myself making my own coffee often at home because of it.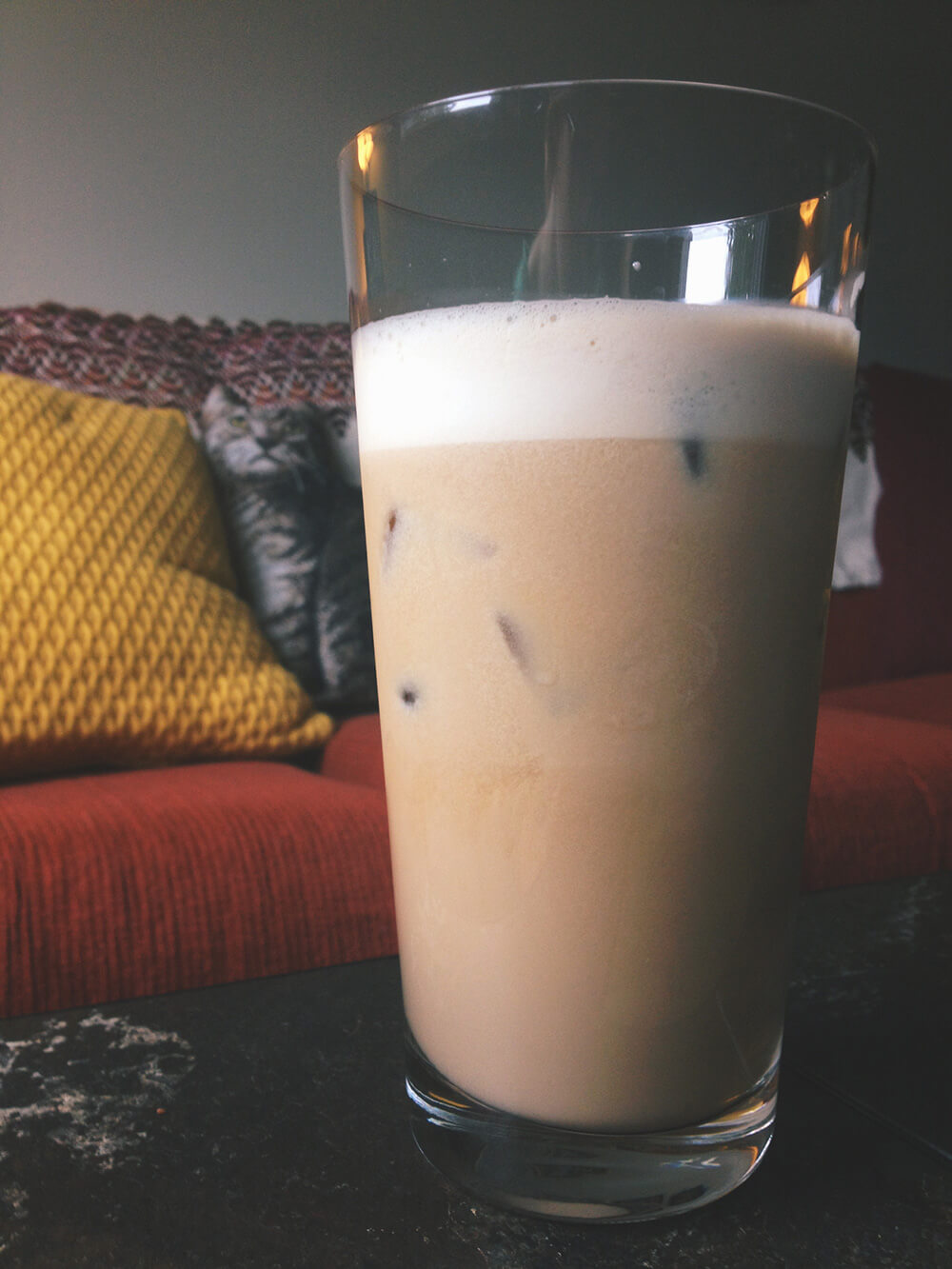 To get a strong taste I used straight coffee instead of making milk from water. I pretty much made coffee milk, which kept the flavors pretty strong. So all you need is a blender and a nut milk bag or cheese cloth. The blender will create a yummy foam, which you'll never get in an iced latte in Starbucks.
The recipe requires you to make coffee ahead of time to cool down. There are lots of methods for making iced coffee, and you can use any method you choose. I prefer to either use espresso beans brewed in a french press to replicate the bitterness from an espresso shot. Or I sometimes take the last few drips from my french press (with normal coffee) oven the week to make a cup of iced coffee. This will result in an equally strong flavor.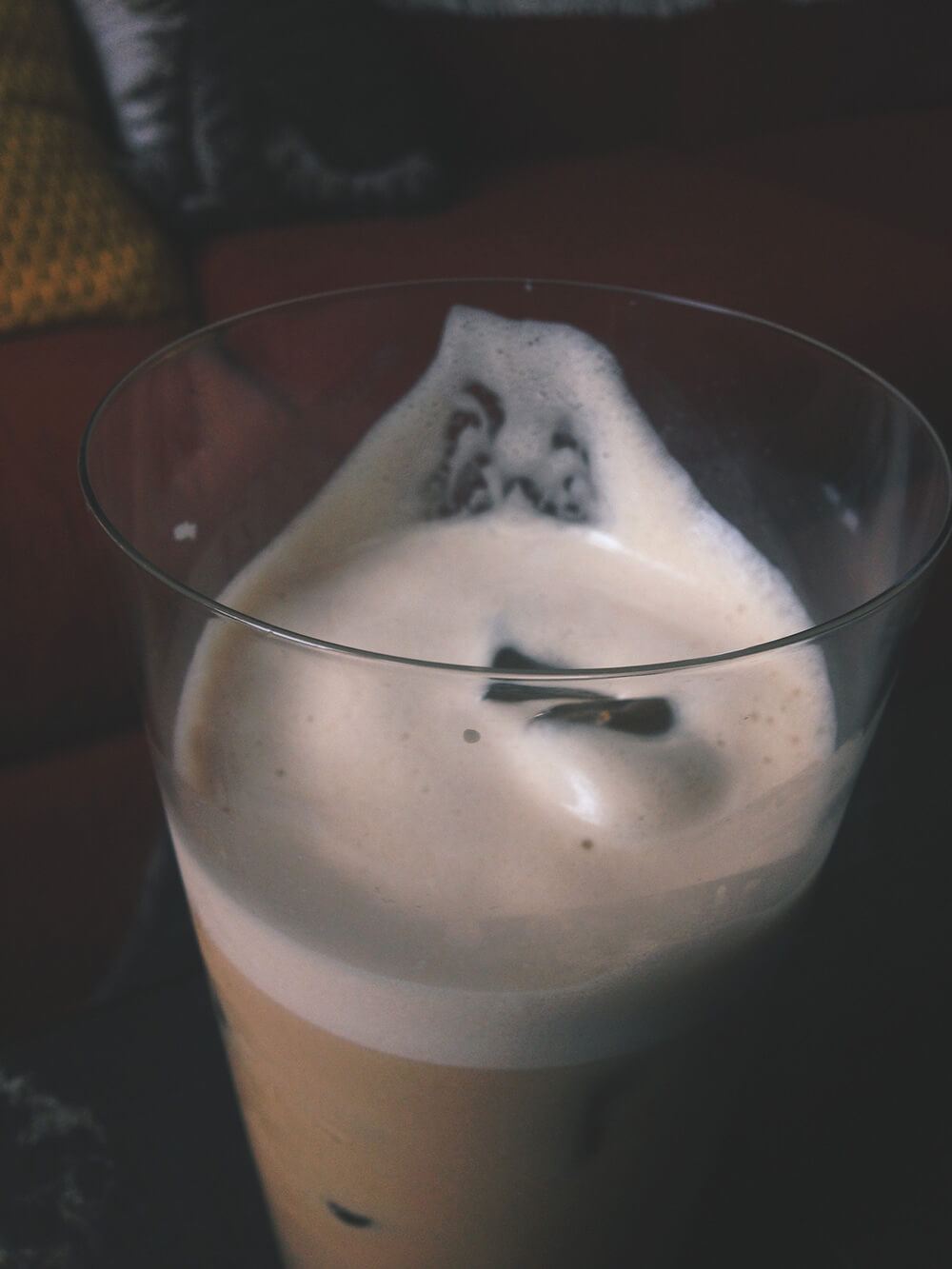 The only downside to the drink is that coffee separates fast, like a homemade milk. So if you make extra for the next day remember to shake up. You might even need to give the drink a stir or two when drinking on the go. The drink also includes how much extract to add for a flavored latte. I was surprised how yummy it ended up tasting. You can play around with what works, but vanilla and almond both worked beautifully.
Vegan Almond Latte
2014-08-22 07:37:16
Serves 1
A vegan iced latte that will taste superior to Starbucks.
Ingredients
1 1/2-2 cups strong coffee
1/4 cup almonds soaked overnight
1 tsp-1 tbsp agave syrup
1 tsp vanilla or almond extract*
Instructions
1 Pre-brew your coffee and make sure it cools down in the fridge. I suggest using espresso beans when brewing the coffee. If you use a french press you can save any last drips, as the bottom of the pot will be the strongest.
2 Pour the iced coffee into a blender along with the almonds, syrup, and the optional extract (for a more flavored drink). Blend on high for a minute, making sure everything is pulverized.
3 Pour the drink through a nut milk bag squeezing out all the milk. Once all the liquid is out, rinse and wash the bag as soon as possible to prevent staining.
4 Pour in a glass and serve with ice.
Notes
* If you are looking for a sweet flavored latte you can experiment with various all natural extracts. I have tried vanilla and almond with delicious results.
One Raw Bite https://one-sonic-bite.com/