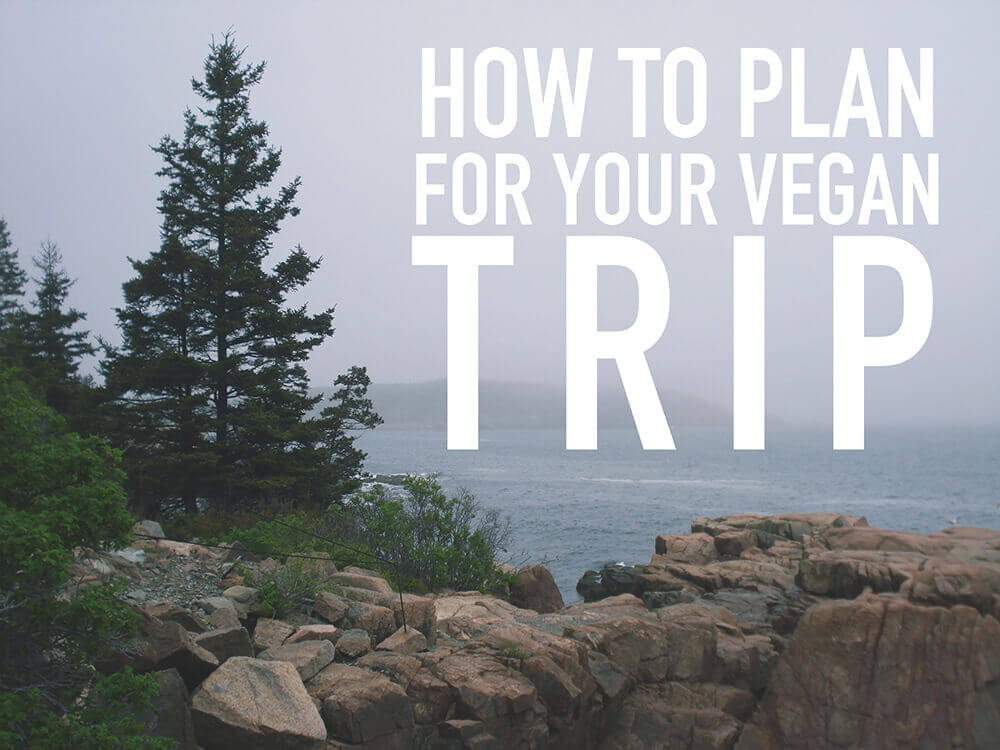 Right as all the Vegan Mofo prompts were announced my husband and I started planning our trip out to Frederick Maryland for a friends wedding. We never been there and expected it to be a very "Murican" sort of town. Turns out it is a bustling college city. There are some really unique places that are vegan friendly. But in my head I went through the check list of things and figured I should make a post as sort of a "prep sheet" guideline for traveling vegans. Any examples I meant reference what WE did in Frederick or our trip to Maine.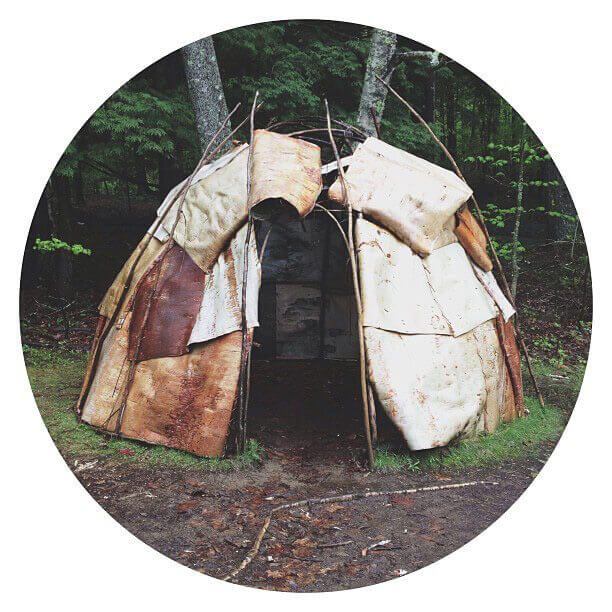 Book Your Room First
Depending on what type of place you book, will depend on what you eat. If you stay at a major chain you will have an option for continental breakfast. That means pretty much having bagels with jam, instant oatmeal, and bananas. You can bring your own foods to deck these things out, like hummus, peanut butter packets, granola, etc. You might also look for a place with a kitchenette. This will allow you to make some light food. Maybe you can make some sandwiches for lunches, or bring a blender to make smoothies. You can do some of these without a kitchenette, but might be a tricky clean up. When were in Bar Harbor we stayed in an independent Inn that had a little kitchenette. I used leftovers for sandwiches so we never went out to eat for lunch. There are also cabins you can rent, so it is worth searching around and reading tour guide books for recommendations. I always stayed at places with kitchens or kitchenettes when I was little, so it makes sense. I never liked the idea of eating out for breakfast, lunch, AND dinner.
If you want something more personable, there are some vegan Bed and Breakfasts. There is a list on Happy Cow, but the list clearly has a high chance of not covering the area you are going to visit. If you have never been to a Bed and Breakfast you can expect to be eating breakfast with a bunch of strangers (and they are usually 50 years old and up) and get invited to social gatherings. When Jon and I went to Portland we stayed at The Inn at Park Spring. The owners gladly catered to my dietary restrictions (although I wasn't fully vegan at the time). This will probably give everyone a chance to start a conversation about your diet and beliefs. Look in tour guides for Bed and Breakfasts and search the internet.
But we were the youngest people there, so you might not want to be in the minority (although we had fun talking to everyone!) Enter Air BnB. I hear that there are vegan Air BnBs but there is no way (that I can find) where you can search specifically for them. But the benefit is that there isn't always a breakfast. Some places are just cabins you can rent out, or apartments. Sometimes the host is there with you, sometimes not. My sister rented one in London where the host wasn't there because it was his second apartment. We booked a place outside of Frederick that got good reviews, and the owner offers some food for breakfast. But they said we are open to use their kitchen, which means we can bring bagels and hummus or instant oatmeal.
Search for Restaurants
After you book your place, start searching for places to eat. I first like to check out Happy Cow, as they list vegan, vegetarian, and some vegan friendly places. I always find great places there, BUT sometimes it is worth it to look in a traditional guidebook. Sometimes they have recommendations that might be serving meat and dairy, but will have some great vegan options. Pick your favorites, and check out their menu online. Perhaps you find a place from the tour guide and it is listed on Happy Cow too, perhaps that is a sign that the restaurant is very good? Plus you might find some ethnic restaurants that are listed in a tour guide but aren't on Happy Cow. Happy Cow tries to only list vegan and vegetarian places. When they list omni restaurants they tend to be organic or farm to table.
The next step I do is try googling "eating vegan in [insert town name here]." Seems pretty lame but you can get some interesting results. I am always hoping to find blogs that have vegan eating guides. For example, when searching for places in Frederick I found this blog post about Volt. I don't think my husband and I will be eating here, but it was nice to see a breakdown of the food for that restaurant. And perhaps one day it will be someplace to keep in mind if we visit the area again.
The last thing you will want to do is refresh yourself with vegan options with major chains. Remember your favorites, then look to see if they have a location nearby. My stand bys are Chipotle and Panera, but the two locations aren't in the city in Frederick, but are within a 20 minute drive. Perhaps this is too far away? Googling even if you aren't sure what is near you, can help prevent sudden hangry moments. Or having a significant other guilt trip you for having a lunch of McDonalds french fries. Guys, it totally happens.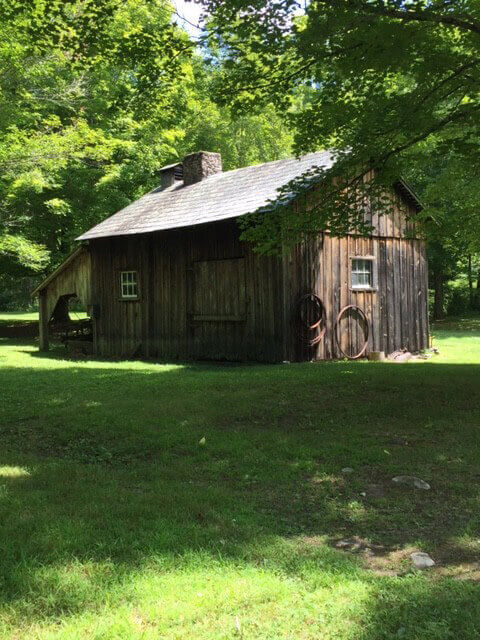 Build a Plan
Now it time to pool all your research together. Where are you staying? What are they providing? Where are you going? What type of activities are you doing? What restaurants are on your "must lists"? From here, you can fill in your holes. You don't need to plan your trip to a T, but you will want to know pack. So here is my break down of our Frederick trip.
Staying at an Air BnB. We are able to use the kitchen
We arrive around noon on a Thursday, probably want to pack a lunch for the road.
We really want to go to Glory Donuts, so breakfast on Friday and Saturday will probably be there
We have a wedding on Friday night, so we don't have to plan on bringing a dinner, though we will probably want to bring some fruit and snacks
We want to climb a mountain one of the days were are there, probably Friday or Saturday before we drive home
Two booze tours: Flying Dog (probably Thursday) and Distillery Lane Ciderworks (most likely Saturday before leaving)
So that leaves us having to plan dinner for Thursday night, lunch on Friday, and Saturday. I quickly looked for a place for dinner, and found The Orchard to fill in that gap. Then we could either go to That Hummus Place that we found via Happy Cow or plan on making our own lunches. We might want to prep our own lunches on the day we hike a mountain, and we have access to a kitchen so that seems plausible. Thinking of snacks is always important as well. I always pack way more than what we need, protein bars, peanut butter single servings, instant oatmeal, apples, re-usable water bottles, etc. Whatever you think is good.
Also think about what is important for the trip. Are you visiting something specific? Like going to Iceland to see aurora borealis? Is it to soak up the local color? Is it for work? To see a concert? Maybe you are going to wedding/anniversary? These things might change your decisions on eating out. I know my husband and I like to eat out for dinner when traveling, more so than eating out for breakfast and lunch. Maybe you don't agree. And that is fine. Do whatever you think works best for you.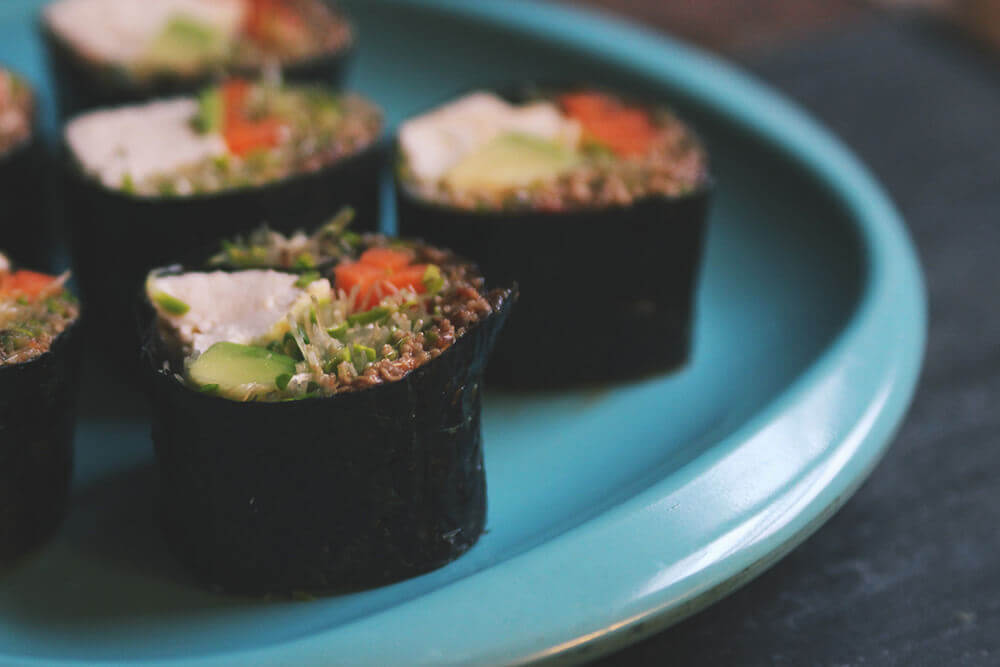 What to Bring or Make
So as I mentioned we would think about making out own lunch. But maybe you need to make your own breakfast? Here is a nice little list of things you can bring or prep.
Breakfast:
buy single soy milk containers, cereal, and fresh fruit for cereal *tip bring a cooler and use an ice machine, warm milk cereal BLOWS*
use your coffee maker in your hotel room to heat water up for instant oatmeal
if you have access to a kitchenette, you can bring a blender with you to make fresh smoothies. *note don't rinse your blender in the bathroom sink*
bagel with vegan cream cheese, hummus, or PB & J
bring yogurt, granola, and fruit to make your own vegan parfait
if eating out, look for fruit bowls, oatmeals, bagels or toast with jam, juices, and soy milk options
pack muffins you made before going on vacation
cook a large batch of porridge, grits, steel cut oats, etc so you can microwave it in the hotel room
Lunch/Dinner
make simple sandwiches, splurge on deli meats and faux cheese to make quick sandwiches with lettuce, I dig Daiya provolone slices and Field Roast mushroom deli slices
pack premade chickpea, "egg", faux chicken, etc salad so you can make sandwiches with them
cook rice and beans and bring with burrito wraps and tinfoil. You can make quick burritos for lunch in parks and trails.
Bring a small skillet and you can make a grilled cheese sandwich with your coffee maker
boil broccoli, carrots, pretty much any veggies in your coffee pot
use the hot water from your coffee pot to make instant ramen, yes there are vegan ones out there, you just need to search a little
buy couscous packs, to cook all you need to do is add hot water and steam it
you can boil vegan hot dogs in your coffee maker
pack a cutting board and knife, or prechop veggies before leaving to have lots of salads, buy the pre-washed greens to make your life easier
buy pre-packed baked tofu for making salads, sandwiches, or wraps
look around at your local or a health food store where you vacationing, look for foods that could be boiled or just needs hot water added
use leftovers from your dinners, for example if you didn't eat all your veggie burger, wrap it up!
Snacks
if you are feeling adventurous, pre-bake some cookies, you'll always need them
bring apples, peaches, berries, any type of fruit, it can be hard to get your veggies in when eating out
nutritional bars, I always pack store bought – NOT HOMEMADE bars because you can keep them in your backpack/purse when you aren't near any vegan options but are starving
splurge in the health food store, grab any vegan chips, popcorn, candy bars, cookies, etc that you wanted to give a try, go ahead treat yourself
Clearly there are more options out there. I always suggest to check out health food stores in the area as there are always different region brands. So you might not be able to get FRESH vegan food, but you will get something local or unique to the area. Farmer Market's also give some more choices that might not have been listed on Happy Cow, or on blogs. For example, I know there is a company called She's Got Balls that sells vegan and raw treats at farmer markets and festivals, but isn't listed on Happy Cow.
I hope this helped out any vegan noobies, or anyone who had a terrible time traveling with a vegan diet. Also keep in mind, you can't be perfect. If you are going to a very un-vegan area and they put butter on your veggies, try not to sweat it. Only one deep fryer? Is it so horrible to get your fries grilled in the same place as the chicken? Should you be concerned about the animal based fortified vitamins in mass produced cereals? This isn't a pass to eat all the chicken and beef you can, but let's be realistic, the world isn't vegan. And without a kitchen it can be a little hard.