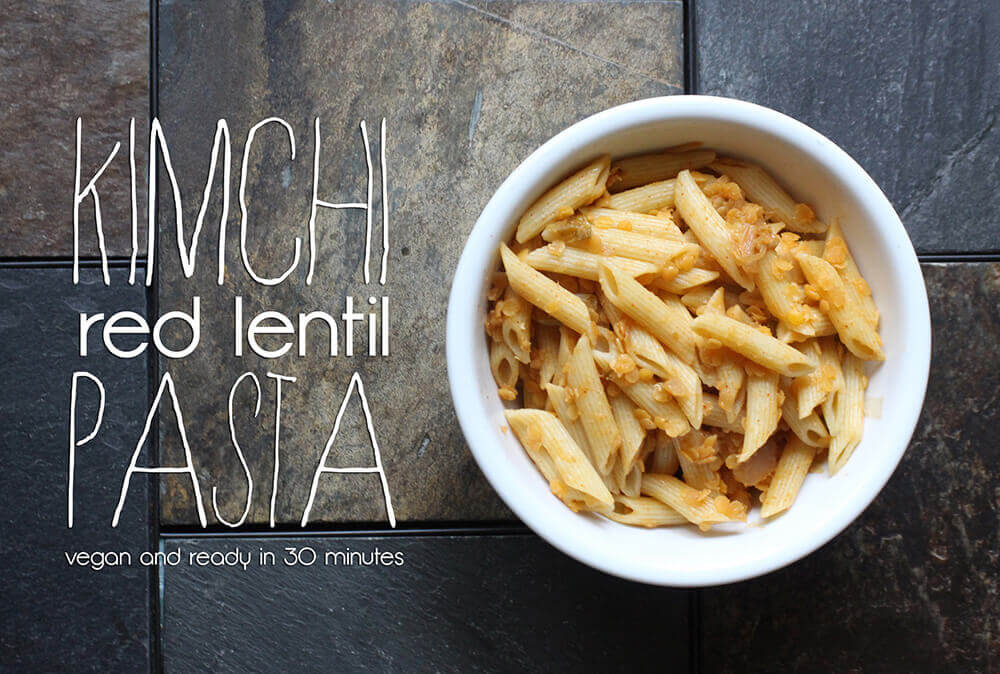 I am officially pooped today. My work is located in a housing development, which is weird since it is zoned as commercial. Well, the development has a yearly yard sale, and my boss decided to unload all his family inherited stuff. So I went to work an hour early and just spent the days… doing something… I just couldn't tell you. Oh wait, I remember listen to sexists jerk make comments about those "poor women" who had to use the old irons as they were so heavy that they wouldn't have energy to make dinner for their men. No. fucking. joke.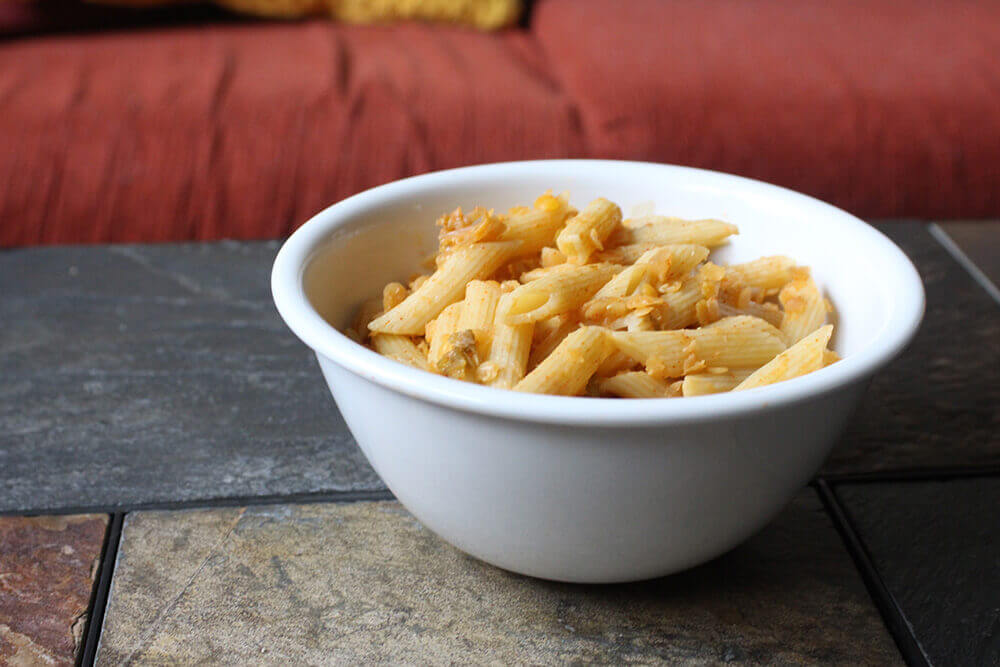 Needless to say all my mental energy was used on making sure I didn't clobber the guy, and now I am ready for a nap. Which this meal would be a perfect dish to make on day like this. A lot of these ingredients I always have on hand, though I can see why people wouldn't always have kimchi in their fridge. I am always trying to think of ways incorporate kimchi into meals. Most kimchi, pickles, and relishes are great for cooking, but sometimes can be hard to actually find recipes. I am always trying to find ways to save my produce during the summer, and brine-pickling is a easy way to do it.
Other cool things about the recipe? You can pretty much use any type of kimchi, even sauerkraut would be a great substitute. I personally mixed my kolhrabi kimchi and traditional nappa cabbage kimchi together for the recipe. But you can get a little crazy, try out a beet kimchi or daikon radish kimchi, I am drooling just thinking about it.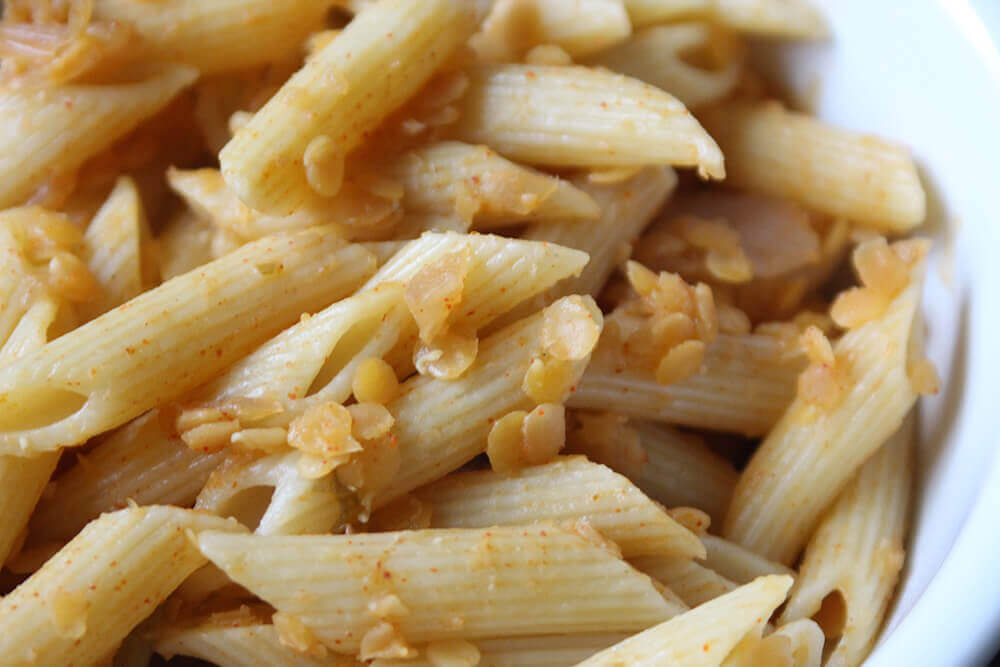 Like I mentioned it is fast to put together. There are two plans of tackling the dish, one to make the least amount of dishes, or the other is to make it as fast as possible. If you get two pots going, you can have everything done in 30 minutes, easy. Just boil the pasta in one pot, then make the lentils in another, then toss. But if you are like me, you can boil your pasta, drain, then use that pot to make the lentils. It might make the dish take 45-50 minutes, but you get lots of down time to get some things ready or make other sides.
Another time saving trick is to use small red lentils. They cook up in 10 minutes, but if you use larger brown lentils, you'll have to add more water and cook for longer, which is fine if you have the time. Just don't skip over the lentils, the added protein makes the dish, and they really work well with the kimchi.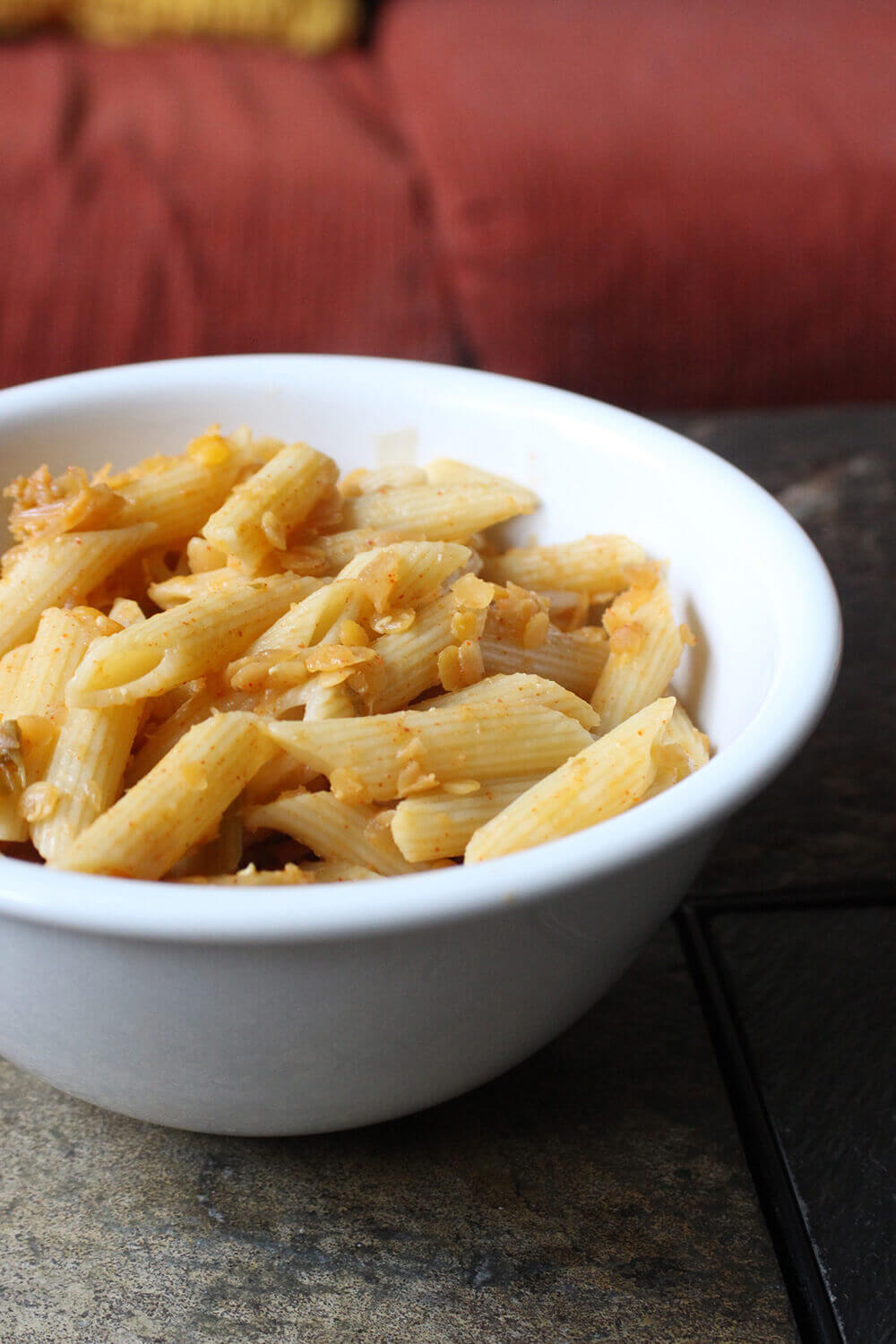 Kimchi Lentil Pasta
2015-05-07 15:35:58
Ingredients
1 lb dried penne (or other pasta)
1 tbsp oil
4 cloves minced garlic
1-2 tbsp minced ginger
2 tbsp red miso
1 tsp korean chili powder
3/4 cup red lentils
2 cups chopped kimchi of choice
1/2 cup juice from kimchi
1 cup water
Instructions
1 Cook pasta according to directions. While the pasta cooks prep the garlic, ginger, and kimchi.
2 Once the pasta is cooked and drained, heat oil in the pot used for the pasta. Saute the garlic and ginger for 30 seconds, until fragrant.
3 Add the miso, chili, kimchi, juice, water, and lentils. Stir, making sure the miso mixes into the liquid. Once water boil cover with lid and simmer for 10 minutes. Check every so often, adding more water if needed.
4 Once the lentils are cooked add the pasta and stir until well coated. Serve immediately.
One Raw Bite https://one-sonic-bite.com/