September 26, 2015
I love Korean culture. I use to be big on jpop (which is probably obvious since I posted about a Japanese singer yesterday) and would always try to keep up music from other Asian cultures, Korea, Thailand, China, etc. But finding Korean artists was hard, I was a huge fan of Baby V.O.X, S.E.S, Loveholic, Clazziquai, Se7en, H.O.T, BoA and Lee Hyori. Then there was a huge boom of korean music. 2NE1, T-ara, Big Bang, IU, Wonder Girls, and then all the sudden the underground music started to become easy to access. Korean music even started to become part of American culture! Wonder Girls toured with Jonas Brothers, 2NE1 has a song featured in an American commercial, and Emma Stone professes her love of 2NE1. So I am putting together a little Korean starter kit for readers. What should you cook, how to eat the Korean way, and what you should be listening to while cooking.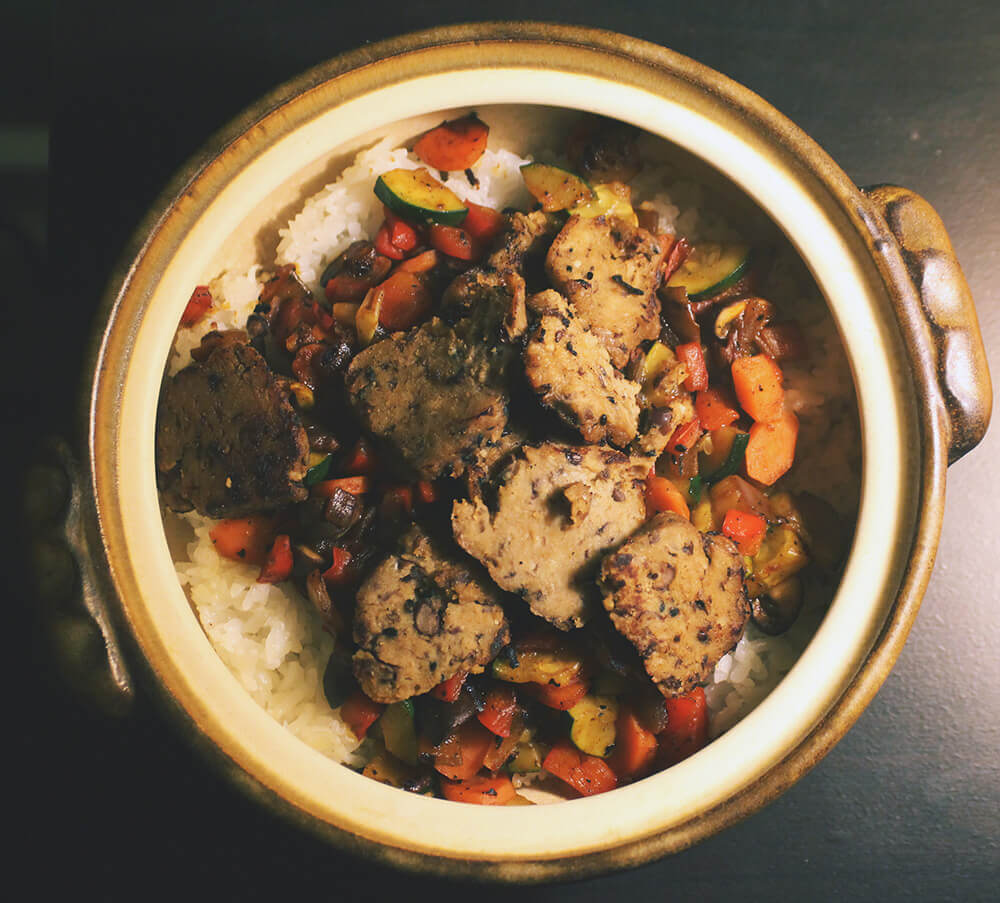 Daily Eating:
Korean eating is serious business. There are lots of food to prepare for a traditional meal with the family. Unlike Western culture, families stay together. Children live with their parents until they get married, and even when that happens sometimes they will still choose to live with their parents (usually when their parents retire, get too old to live by themselves). The dinner is filled with lots of banchan, which are usually various kimchis/pickles and veggies. They are served in many dishes on the table and you grab and eat with your bowl of rice. A lot of the sides are naturally vegan, though they are often paired with non-vegan foods:
What to Listen to:
2NE1: If you need something boombastic, 2NE1 will get your pumped to chop some freaking onions. I recommend I Am The Best, because you are in fact the best at chopping.
Big Bang + T.O.P + G-Dragon: This group is under the same label as 2NE1 and have some great tunes as well. I personally love T.O.P and G-Dragon, who have done some solo releases and some songs exclusively together.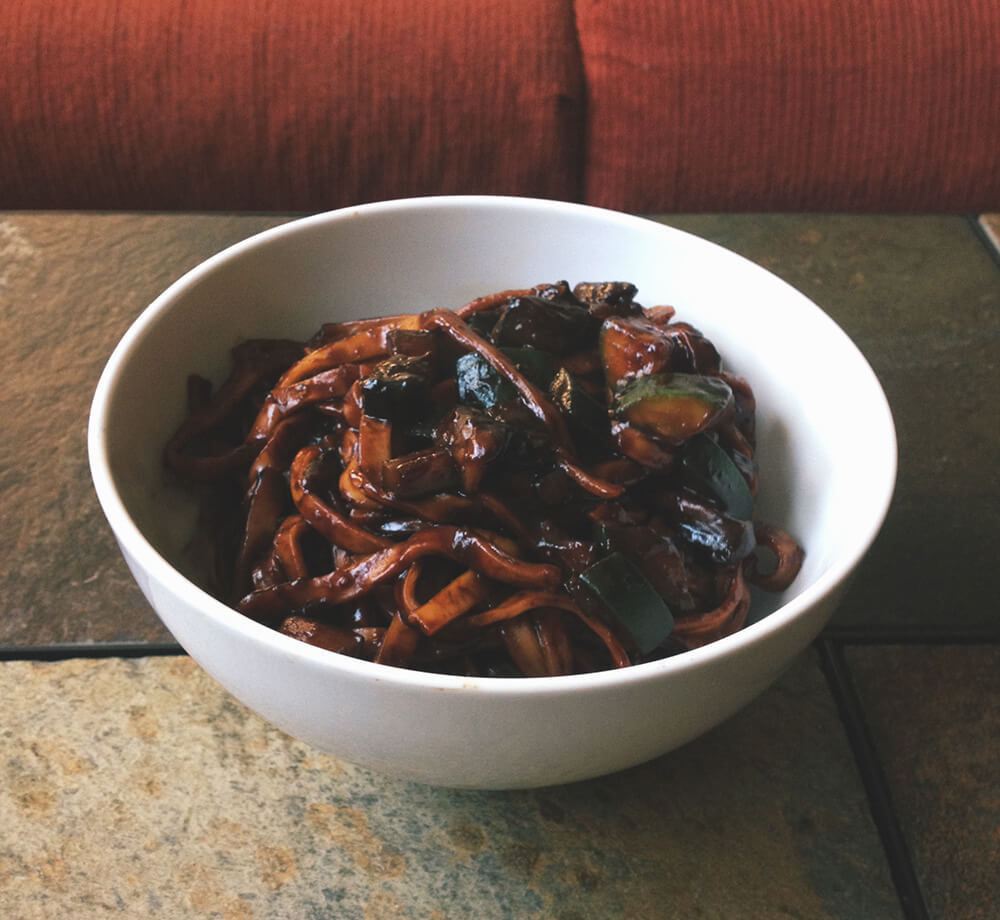 Eating Together
Eating alone is a big social taboo in Korea. As mentioned above, families stay together for awhile, so there is in theory, no reason to eat by yourself. If you want to eat out, most restaurants actually sell food with the intention of sharing. You would buy a "set" according to the amount of people you are eating with. In fact some restaurants won't let you eat by yourself, and require more than one person (which is used in the plot for episodes of Let's Eat). It is common to eat as a group with friends, as a couple, or going out afterwork with coworkers. Pretty much everyone shares what is ordered at the table.
This is becoming a problem as it is becoming more and more common that children move out of their parents house to live by themselves (and by children I mean 20+ year olds XD) This means eating at home by themselves. So there is a movement of people who broadcast live of themselves eating, mukbangs. There is a video app in Korea that lets you watch free streaming videos. Then you can donate small amounts of money to the people you are watching. Some people can make a living from broadcasting videos, earning a lot more than they would from their traditional jobs. You can learn more about this culture from this YouTube Documentary. It is very interesting, though there are questions about the disorders that might associated with these videos, fixation on food, binge eating, anorexia, etc.
If you don't mind watching a little non-vegan food (although it isn't hard to imagine a vegan substitute) Eat Your Kimchi talks about mukbangs while doing a mukbang. It is weirdly interesting. Maybe we should start a vegan mukbang channel? XD
Veganism In Korea
The movement is still pretty small but is growing. There are a few restaurants popping up, mostly in Seoul. The chain Loving Hut has locations in korea. Eat Your Kimchi does a great video and blog post about the variety of food they have and directions on how to get there. They also did another video of a bakery in Itaewon (the foreigner district) called Plant. I recommend checking that video too since they give directions and such on how to get there. There are lots of restaurants in Korea that are popping up according to Happy Cow.
It is a movement that will probably take awhile since meat is viewed as a sign of wealth and health. Plus seafood and meat produces are introduced into meals in small amounts. And although animal by products like dairy aren't used in traditional Korean foods, Western dishes are gaining popularity like cream cheese, milk, and other cheeses.
The good news? If it doesn't have meat or seafood, there is a good chance it is vegan. Vegans are known as "strict vegetarians" so it must be somewhat common. Many of the sides are vegan, though stay away from kimchi as they usually have seafood stuffed in it. Tofu is a great source of protein that is easily found. And you may be surprised by some of the desserts that are vegan! Traditional desserts don't use milk or eggs, so you can get some yummy mochi and other rice cakes.
Traditional Dishes:
As mentioned, most Korean dishes are served in small dishes, but there are few that can be eaten all by themselves. These are the foods you would get at a restaurant, although they are usually serves with little sides as well.
Dramas to Watch: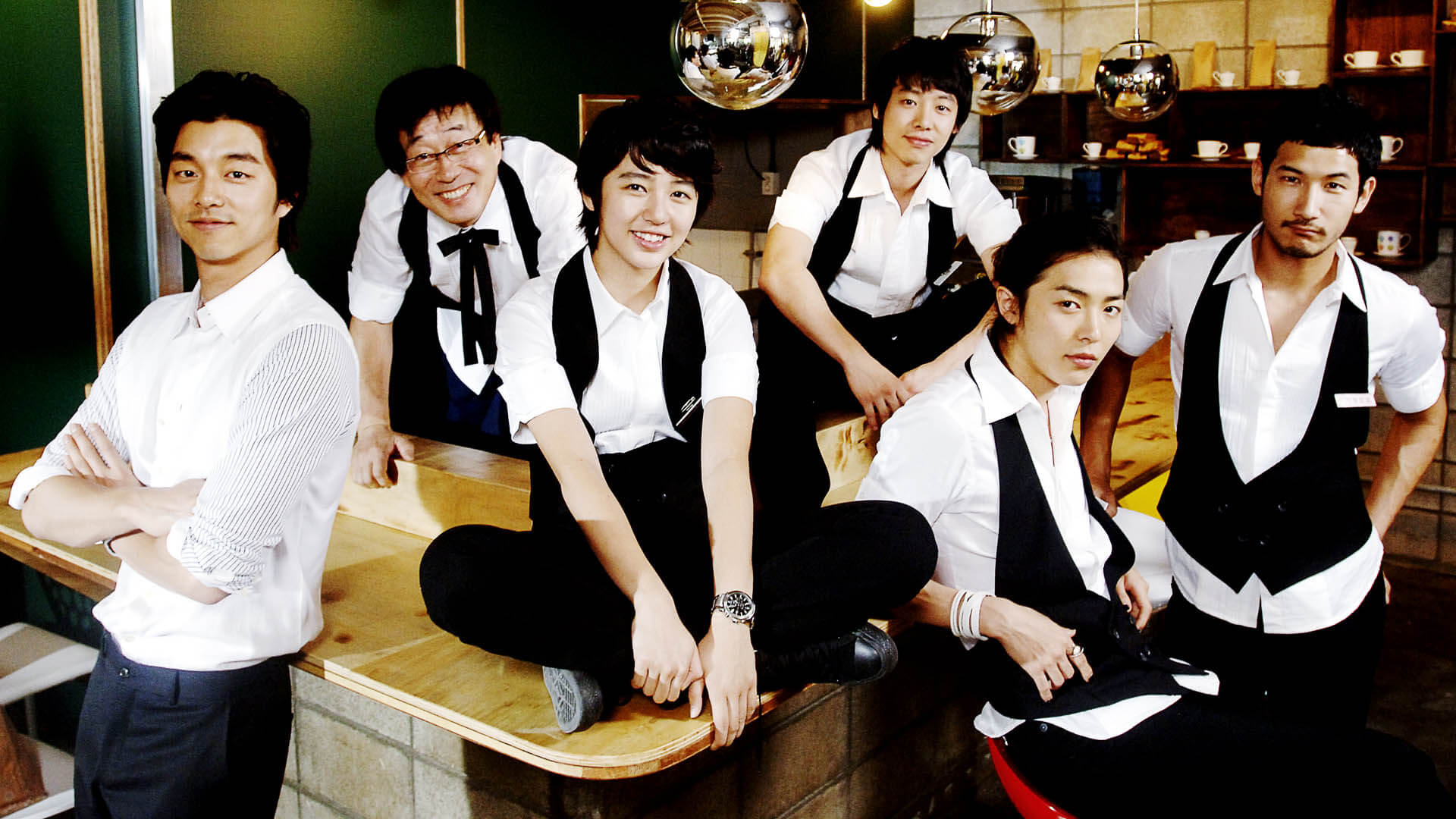 Coffee Prince: Netflix & Hulu
Although I love Asian dramas, they are very different from the US. They don't have seasons, they are more like mini-series. And there are lots of cultural differences. But I think the first drama I watched and though "Any American would love this" was Coffee Prince. The story is about a girl, Eunchan, who works so hard to support her family that she sacrifices her girlish charm. So many people confuse her as a boy as she has no shame taking up jobs that are traditionally for males. After a misunderstanding, she finds herself having to pose as a boy to get a job at a coffee shop, and falls in love with her boss. Clearly we can see the issue here right? It is a great show, and doesn't have too many stylistic choices that might isolate Western viewers. But a word of caution that Korea is a little behind on gay acceptance, so the show was pretty groundbreaking. Oh and I little tidbit, the main actress is a singer from Baby V.O.X, one of the groups I mentioned in the beginning of the post.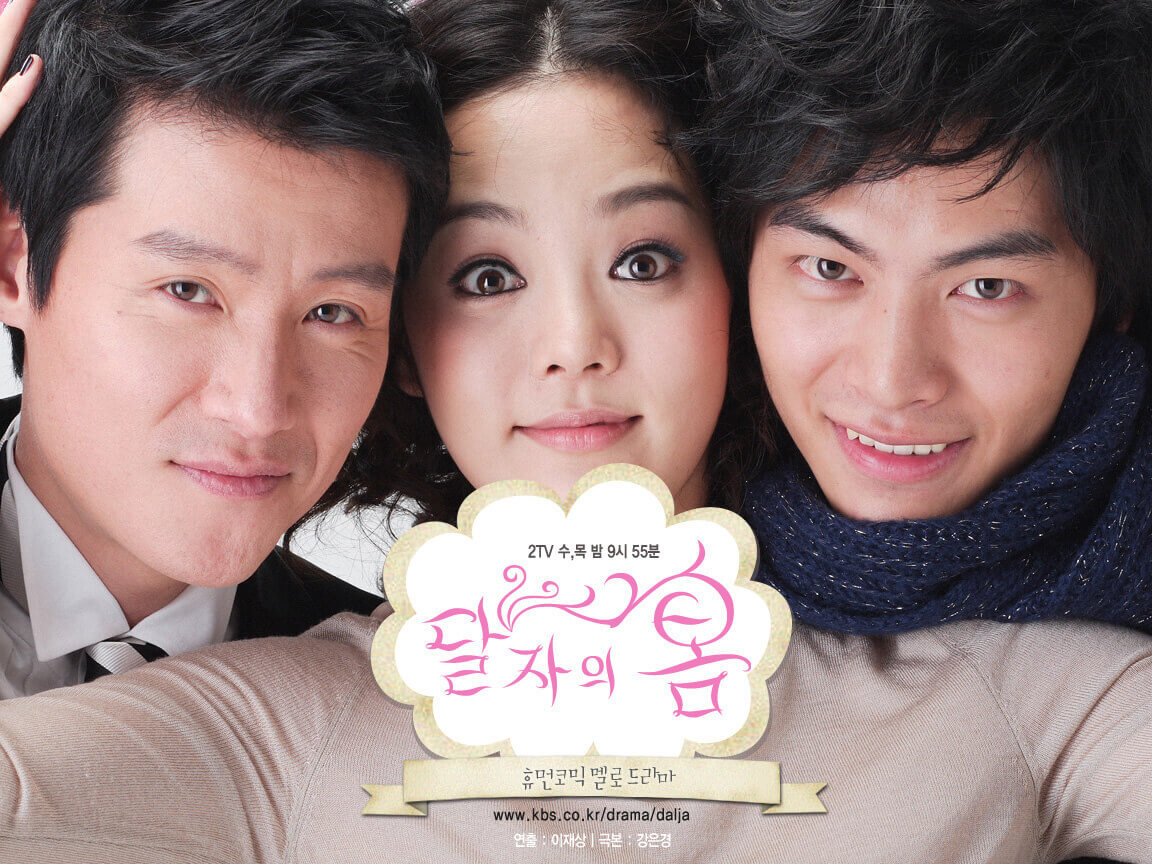 Dal Ja's Spring: Hulu
Marriage is a huge deal in Korea. Confucianism rules Korean etiquette, and it views marriage as a necessary part of life. Which is why it seems odd to viewers that Dal Ja is 30, successful at her job, and still single. She gets hounded by her mother to start dating and get married, and is viewed as the equivalent of a spinster. That all changes when she bumps into a male "gigolo," Taebang, who pretends to be boyfriends for single women. Taebang find himself coaching Dal Ja how to win her perfect dream date. The story is great, and there are lots of fun and interesting characters. It gives a little bit of a more realistic view of Korea's dating scene, which pretty much means PEOPLE ARE HAVING SEX! It isn't a risky show by US standards by any means, though.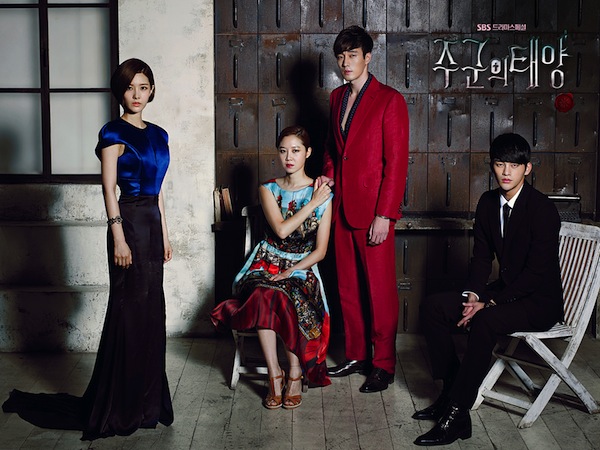 The Master's Sun: Hulu
This is one of the most unique dramas I've come across. Super natural elements aren't exclusive to dramas, but it isn't as common in romantic comedies. Gong-shil can see ghosts and she is terrified by them. Her whole life revolves around avoiding them. She can't hold a normal job and becomes a recluse. Then she bumps into Joong Won, who apparently makes ghosts disappear by simply touching him. Gong-shil vows to stay by Joong Won's side, but he is pretty much bachelor of the year, rich and handsome. But Joong Won finds some finical benefits to Gong-shil's talent, and the two work together. I ended up watching this whole series with my husband and it translates well for Westerners. There are only a few cultural things going on, like knowing what a Korean funeral looks like, and knowing some Korean horror films. You don't NEED to know these things to understand what is going on though.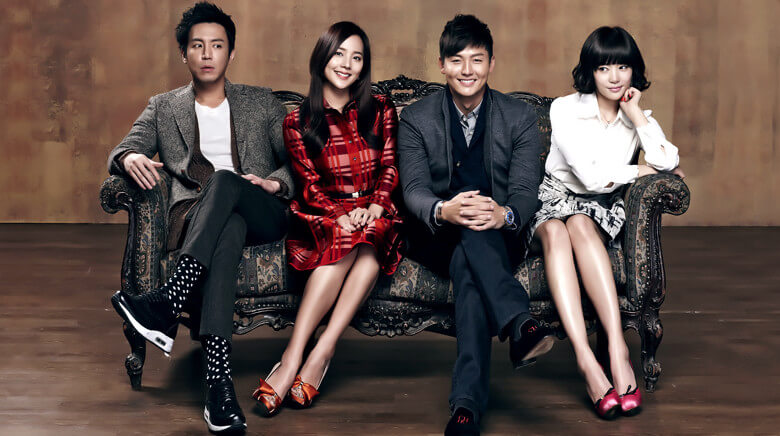 100 Year Inheritance: Hulu
I normally don't recommend these long dramas to people. But my god, this show is cray-cray! You hear people joke about over the top soap operas with eyepatches, evil twins, and the like. Well this pretty much puts those shows to shame. And you wouldn't think you would be into it, but after each show I want more! I am pretty sure I neglected the blog for a few months just mindlessly watching this show. So what is it about? Hard to sum it up since there are many plots that evolve to a whole lot more. But the story opens with Chae Won, getting flack at a formal event. She huffs and puffs and leaves the event in a big scene, making the viewer think she is some rich bitch. Oh no, she was a poor girl who married into a rich family. The marriage was for love but her Mother in Law is convinced that she is trying to steal all of their money. We find out Chae Won is a perfect bride and daughter in law but is brutally abused, verbally, mentally, and physically. She tries to escape the marriage, but fearing a huge pay off, the Mother in law kidnaps her and forces Chae Won into a mental institution. Look if you are still not convinced, there is like amnesia, semi-incest, and orphans. This show has it all.
Let's Eat: Hulu
Remember me talking about Mukbangs? Well, kind-of serves the same purpose. I found myself spending many late nights watching this when my hubby was working late. Soo Kyung is recently divorced. She lives in her own apartment with her pomeranian and is loving her new independence. But she has a problem, she loves food. There are so many restaurants she wants to try but has shut herself out from other people. Until she befriends her neighbors, a young girl and younger male, using them to go to all the hot spots. No, the food in vegan, but some are close to it. It provided me with lots of inspiration. I think the only scene that didn't make me drool was the Korean pizza. That stuff is funky.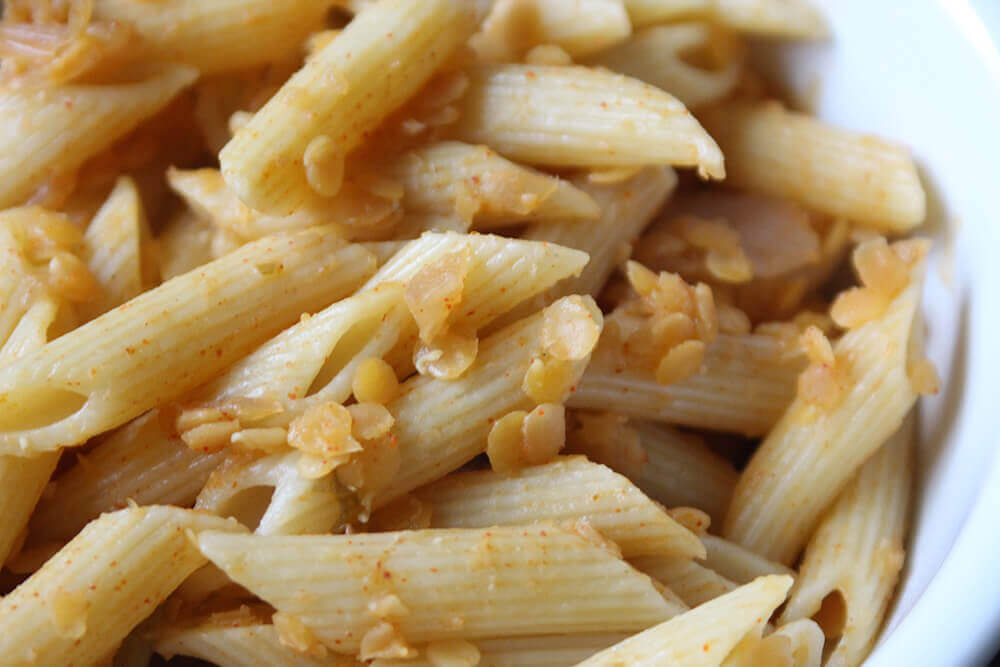 Korean Fusion:
I think the flavors of Korean foods are amazing, but they aren't the most vegan friendly cuisine. That is why we need to eat Korean fusion meals. These are recipes that use or are inspired by Korean foods. So bashing on the authenticity, alright?
Korean Drinking Culture:
Maybe you want to serve some booze with your Korean dinner. And that probably an authentic audition. Koreans can sure drink. There are some rules to drinking, like you aren't suppose to pour your own glass, someone else must fill your drink up. When you take a sip of your drink you must face away from your elders, which you see often in Korean shows and movies. So what should you be drinking? I am only listing options I have found in the US.
Beer – Yes there are a few Korean beers. The major brand that is available in the US is Hite, which isn't very good. But microbreweries are slowly growing in Korea.
Soju– This is the most popular drink in Korea. It isn't uh… pleasant, like cheap vodka. The strength in between a hard liquor and a glass of wine. You drink it in little shot glasses, and compliments many of the spicy dishes.
Cheongju– This is a clear rice wine, basically the Korean equivalent of sake. Actually, there are many different names for Rice Wine as it is made in many parts of Asia. It is just that sake is more well known. You can usually find these in the US labeled as sake but will have korean letting.
Makgeolli– This is another type of rice wine. This one is unique because it is a milky color. Usually there is some pulp in the drink, varying in the amount according to the region. This wine is also lightly carbonated, making a really unique drink for Westerners.
Fruit Wines– I've seen both raspberry and blueberry fruit wines from Korea in the US. In Korea it is common to include grains in their wines, so you get a flavor that is different than some of the Western fruit wines. Korean versions are also much sweeter but have a more complex flavor.