September 28, 2015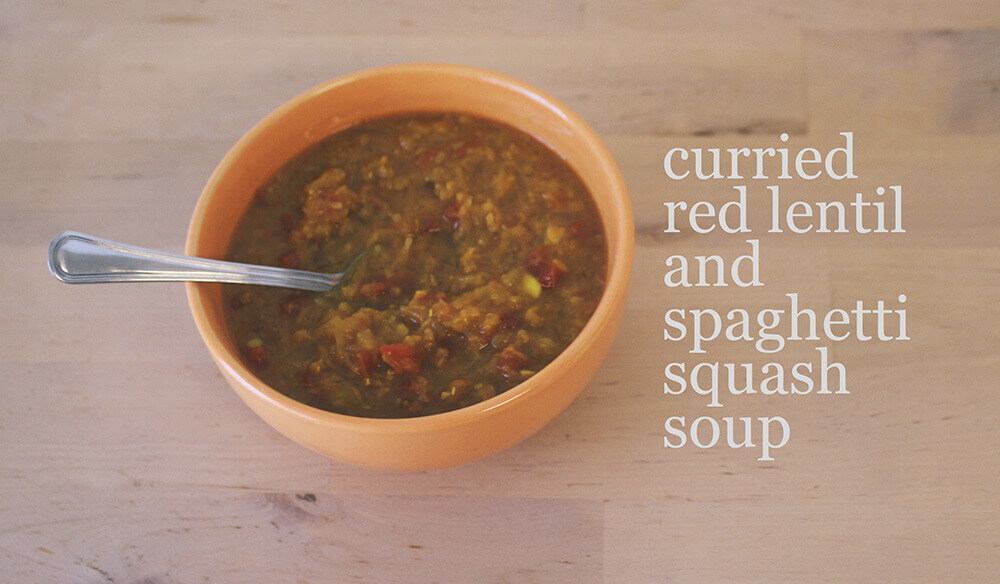 I may have fallen behind on my posts. I think I will be short one post in the end, which is fine since I didn't like some of the later prompts. See on Friday I got a call from my Father in law. Turns out he had tickets to go see Houndmouth in New York City. But his wife was sick and couldn't go. He would of asked Jon but he knew that he was swamped with work. So I figured why the hell not? Surely seeing a concert is much more important than staying at home working on a blog post, which I think most MOFOers would agree. So I went and had fun.
The band was great, though I wasn't a huge fan of the crowd. I've been to a bunch of concerts including D'espairs Ray and Gwar, and I have NEVER seen so much drinking. Like I was on the balcony looking down thinking "I see a lot of beer cans, does this always happen and I just don't have a birds eye view?" Then while leaving there was just tons of beer soaking on the ground from people dancing with their beer cans. NEVER had that happen before. Well, I guess it could of happened at Gwar, but then got covered by mystery liquids. But it wasn't like the crowd is obnoxious drunk, they were pretty enthusiastic. I just tend to not like when the crowd is more enthusiast than me about music, probably. Oh and the pot. So much pot being smoked. ANYWAYS…. moving to the prompt…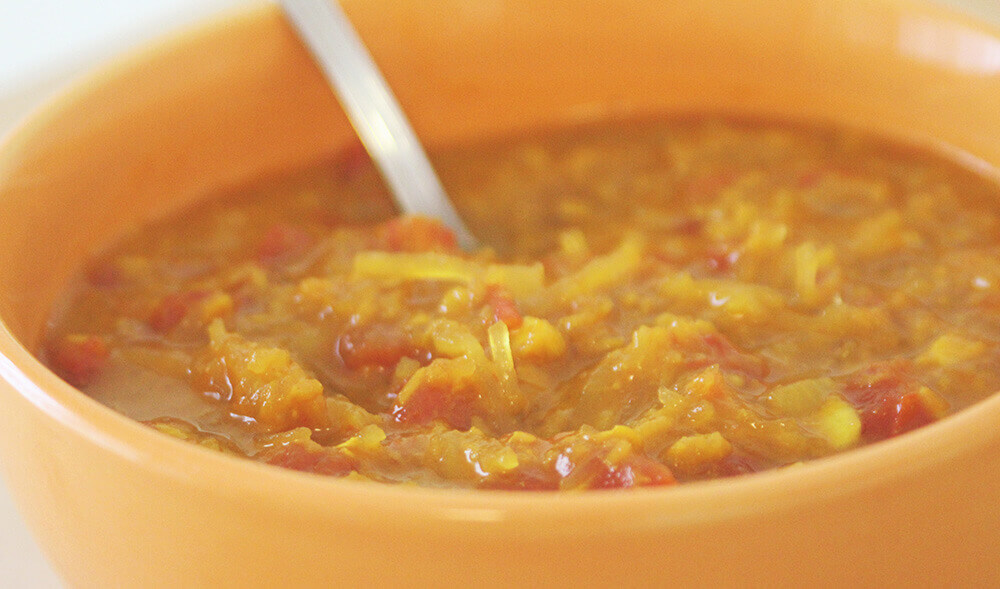 I am snowed in and can't leave the house! What will you do?! I had to think hard about how to interpret this prompt. See I am a pretty good planner. My mother worked weird hours, so she would make a habit of picking out meals for each day of the week, then shopping for all the meals. So if it snowed hard, I would continue to just make what I was planning for dinner. So then I tried to dig deeper into the prompt, what would prevent me from making a dinner? Power outage! I have a gas stove so I could still cook, just couldn't open the fridge really. So this dish uses all shelf stable ingredients- or fresh… okay technically I used homemade stock, but store bought stock works fine! I also used fresh tomatoes, but canned crushed tomatoes work great too.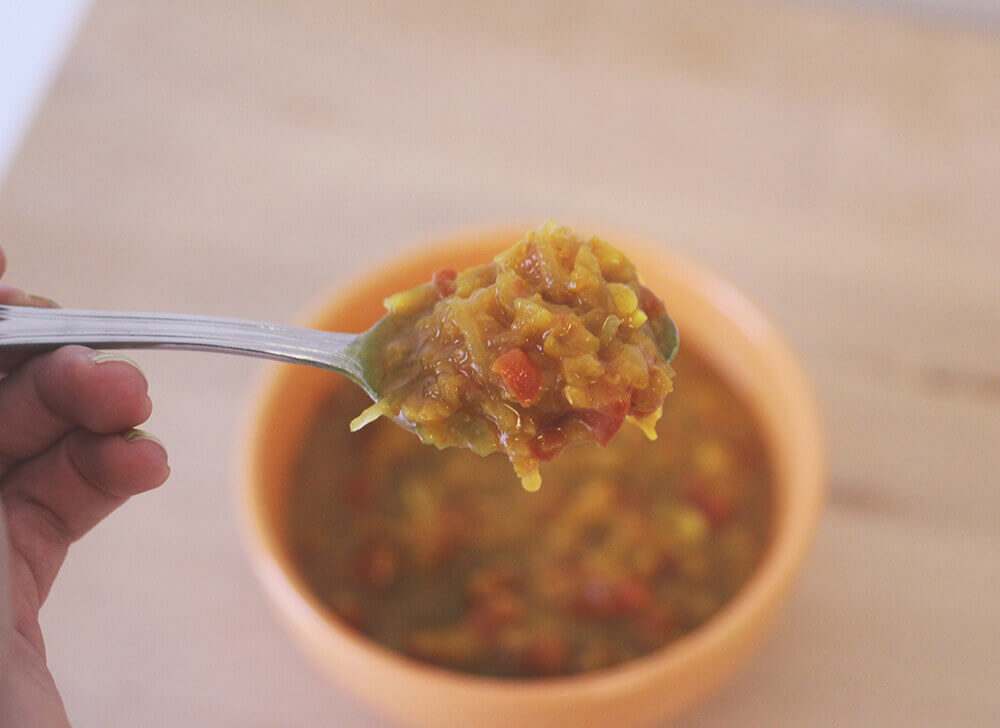 So pretty much the only "fresh" ingredients would the spaghetti squash itself and onion/garlic that is chopped up. I think most seasoned cooks always buy bags of onions and has a bunch of garlic on hand. Spaghetti squash not so much. I am not a big fan of spaghetti squash, but I always get some from the farm. I am always trying to expand my palette so I always force myself to eat the squash that is given to me. It isn't like I don't like the taste, it is just such a weird texture that I never know what to do with it. Then I saw online that a spaghetti squash could be used in a soup. I thought this would be more interesting than just subbing pasta for squash, like most recipes.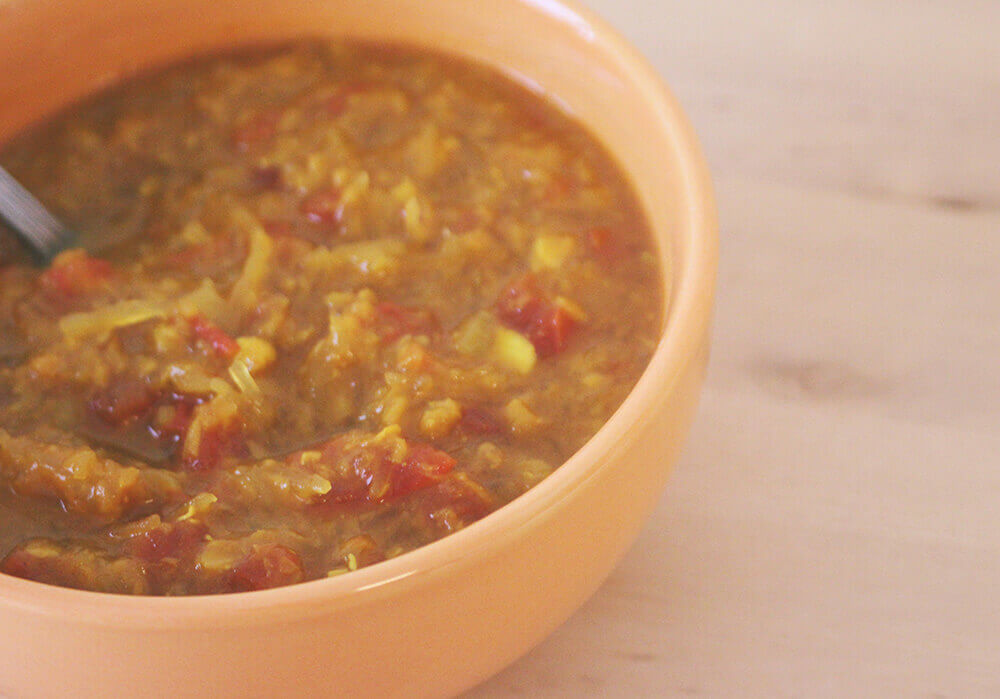 The end result was a thick stew. The red lentils are super cooked, and perhaps slightly "dal-ish." I loved how the spaghetti squash sort of holds all the parts of the soup together. The active time is pretty low, and there is lots of downtime. But I think this would be a great soup for a snowy day.
Oh and you know how I mentioned how I don't really like spaghetti squash? Well almost every year I grab the squash, then somehow get my in-laws squash from their CSA share. So the squash last even LONGER! It kind-of gets pushed aside because it lasts longer than say, ripe tomatoes. So by the time I made this soup, the seeds in the squash started to sprout! It was pretty crazy! At first I thought that here was a worm in my squash, nope just the sprout.