August 31, 2016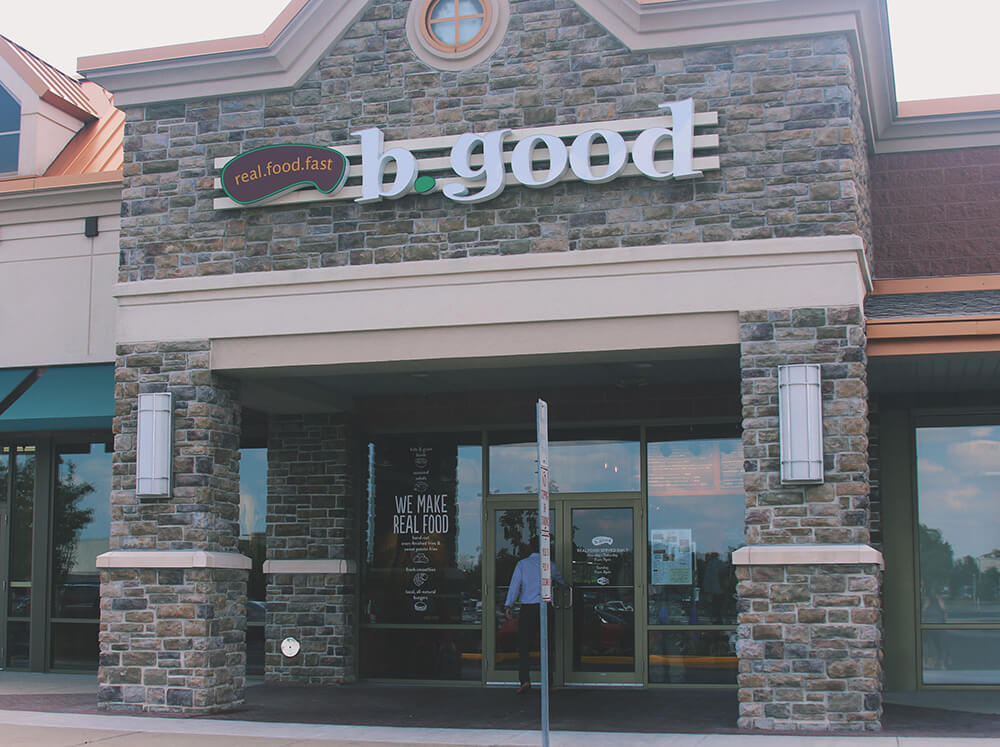 b.good
26 Centerton Rd, Mount Laurel, NJ 08054
500 Rte 73 S, The Promenade at Sagemore, Medford NJ 08053
More locations in MA, NH, NY, CT, ME, NC, RI, Canada & Switzerland
website | facebook | instagram | twitter | youtube
I don't normally like giving updates on restaurants since I know they can change so much. Especially in this case- a chain. New places are going to open, often. But I kind-of felt like I needed an update. One I've tried so much more on the menu, and two I really like how this place tries to keep things local. Plus the new location is rather close to where I live, so I find it really nice.
Let's start with their new locations. If you follow this blog because you like seeing restaurants in the NJ/Philadelphia area, there are two new locations to pay attention to. One is in/near the King of Prussia mall. I never go here, so I know nothing about this location. They have another location in Mount Laurel, which is right across from the new Virtua Health and Wellness Center. I like this since I swear most places surrounding hospitals are fast food joints. They also have started to expand to North Jersey and the NYC area. If you follow this blog for fun and aren't even in the United States- good news! B.good is expanding out to Canada and Switzerland. Not sure how big the franchise will actually get in those areas though.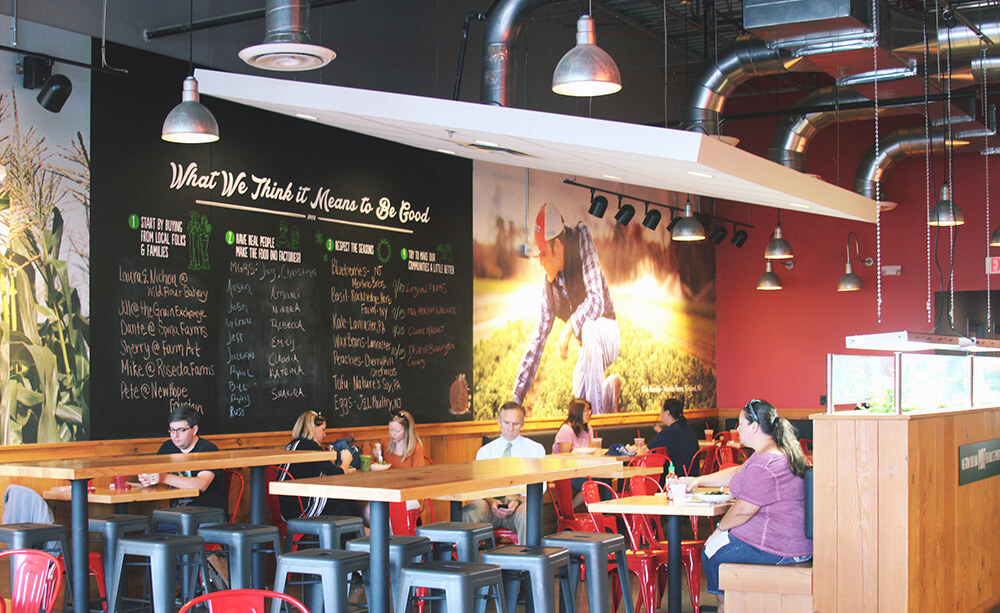 What's vegan? The options are pretty large. Salads, grain bowls, burgers, smoothies, and acai bowls. The grain bowls are their upgrade to the quinoa bowls, as reviewed in the older post. Pretty much you can get any of their bowls with quinoa or their super grains mix, which I thought was a little over cooked, but still tasty. If you aren't quite full from their salad or grain bowl, you can add grilled tofu, chicken, or a hard boiled egg. What I like is that their tofu is supplied by Philadelphia brand Nature Soy, and is the same price as the chicken.
We tried their online ordering service, and it was pretty awesome. It is very easy to customize your food, we were able to order the Adopted Luke and Buffalo veganized. The food was ready when I got there, and if you want you can schedule when to pick up your food. The local New Jersey locations also does catering, which is great if your company needs some food for business meeting.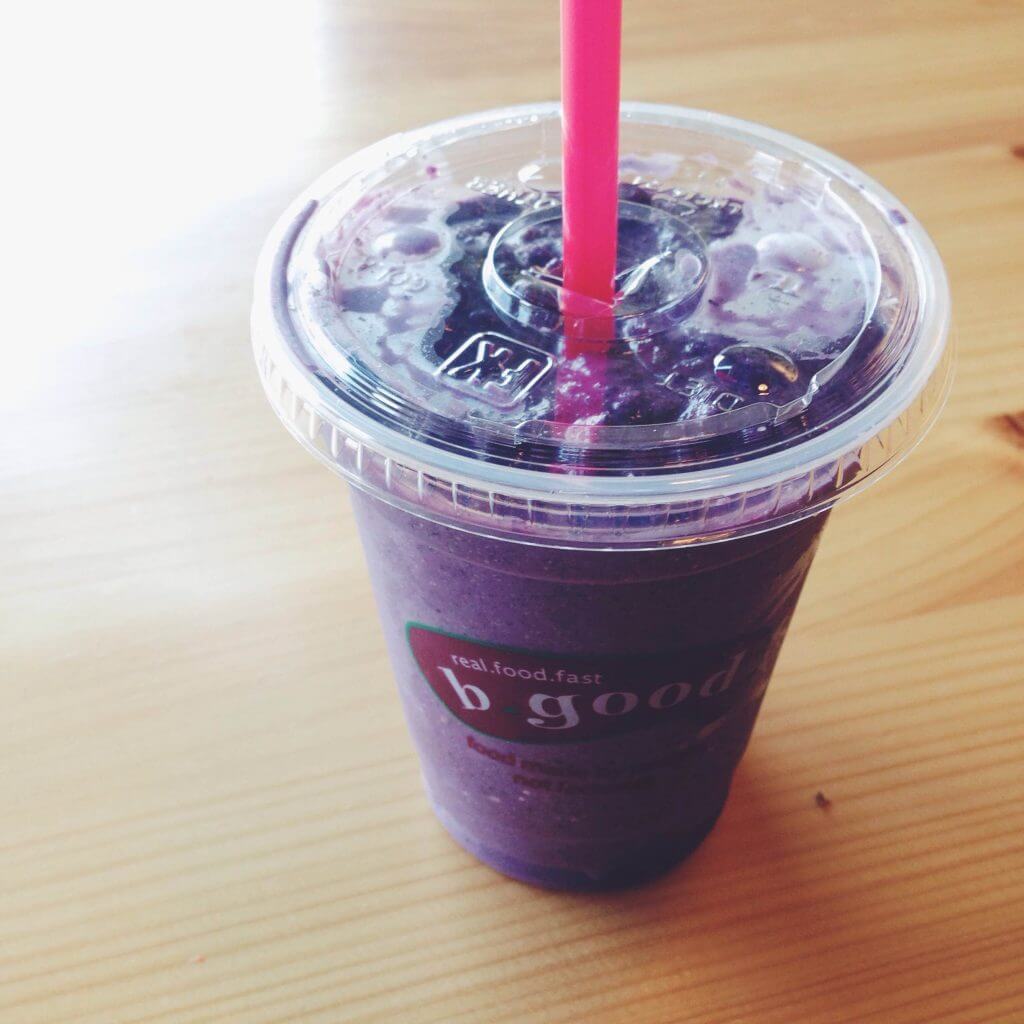 The owners of b.good have expanded into the juice making market. They are debuting their fresh pressed juice under the name 4 Petal Fresh Pressed Juices. There aren't any grand plans for the juice franchise yet. Their website was a pain to find, and very outdated. The Mount Laurel location had both juices and "agua frescas." Though the juice is more expensive than what I would spend, they aren't anymore than other slow press juices on the market.
As always I recommend checking out the website before going to the chain. Why? Each location can vary, since you know, it is suppose to be all local. The location near you might vary differently with the ingredients in the sauces. But below is a quick review of the food that my husband and I have tried to give a quick little sampler of what you can get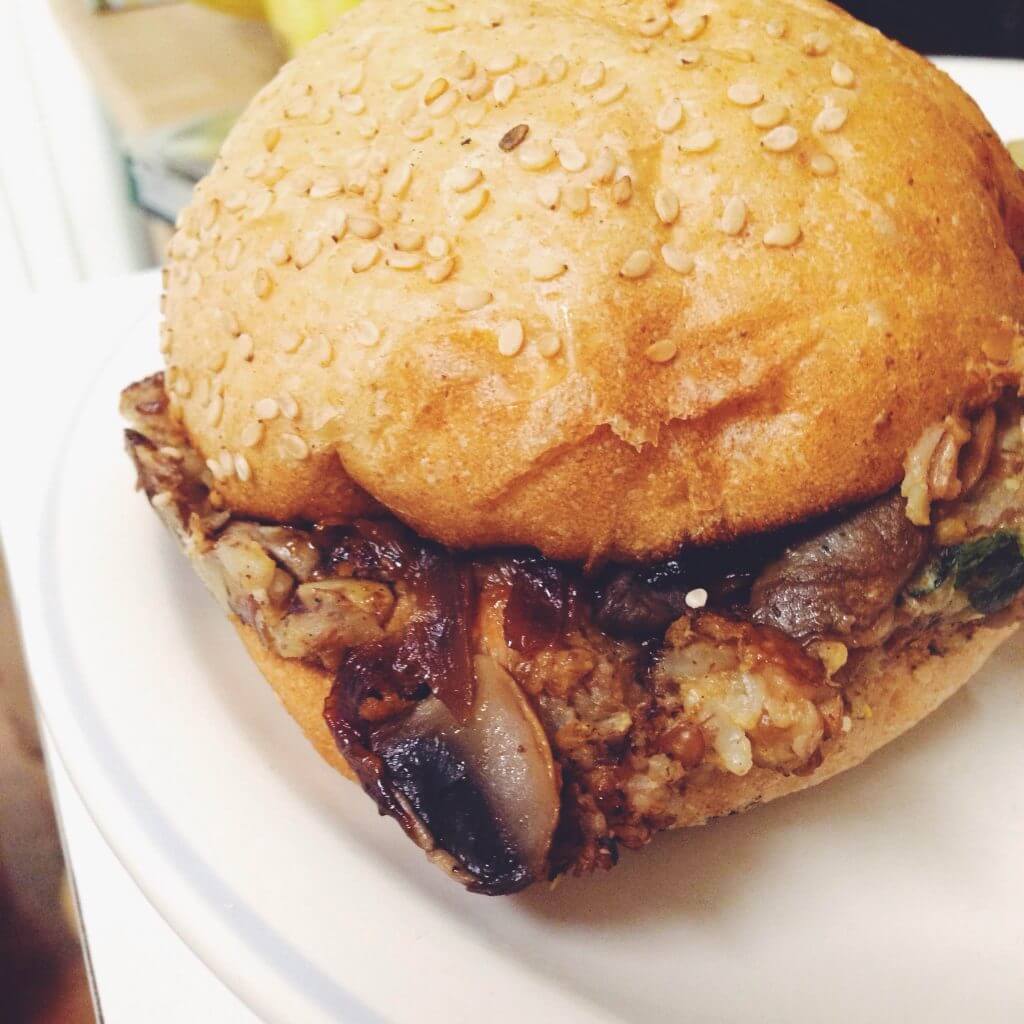 ACAI BERRY SMOOTHIE – This was so-so. The smoothie was pretty icey and didn't seem blended up all the way. The flavor didn't come through all the way, which is a bummer.
LUCY BLUE – On the other hand this smoothie was full of flavor. It still didn't get blended up enough, but I did see the guy blend it 1 1/2 cycles to try and get the dates all blended up. But I really liked it, just wished he left the second cycle run all the way
REAL FRIES – These were really thick fries. They brag on the bag that the fries have less fat than normal french fries, which can be great for some people.
SWEET POTATO FRIES – These were super tasty. Sadly we had them to go so they got a little soft and floppy but I think would of been perfect if we ate them there
CRISPY VEGGIES – That's the description and I was envisioning various veggies cut into long strips and fried. Nope. Just steamed veggies.
SPICY AVOCADO & LIME QUINOA BOWL – I reviewed this my first visit and really loved it. You have to ask for no cheese to make it vegan. But the sauce was super yummy, and it tasted great with the quinoa (though it was the only option at the time)
TOASTED ALMOND & GINGER SUPER GRAIN BOWL – Another bowl with a great tasting sauce. The whole thing was massive and super filling (I think even more than when I got the Spicy Avocado Bowl.) I tried the super grains instead of the quinoa and some of the grains felt over cooked. I think I would stick with the quinoa.
WEST-SIDE VEGGIE BURGER – Wasn't a fan of the patty, but my husband loved it. Very "chunky" with vegetables and not too many umami flavors. This burger you have to ask no cheese, but it works out well with the spicy sauce and guac.
ADOPTED LUKE VEGGIE BURGER – I think my husband and I agree this is our favorite burger. Since the burger lacks umami flavors, the onions make up for it. Ask for no cheese to make it vegan.
BUFFALO VEGGIE BURGER – I love everything "buffalo" flavored. Sadly, they either nixed the sauce or didn't put enough! I had this burger to go, so I was home to added my own sauce. The veggies were nice on the burger, though I wish they cut the celery thinner. Ask for no dairy/cheese.