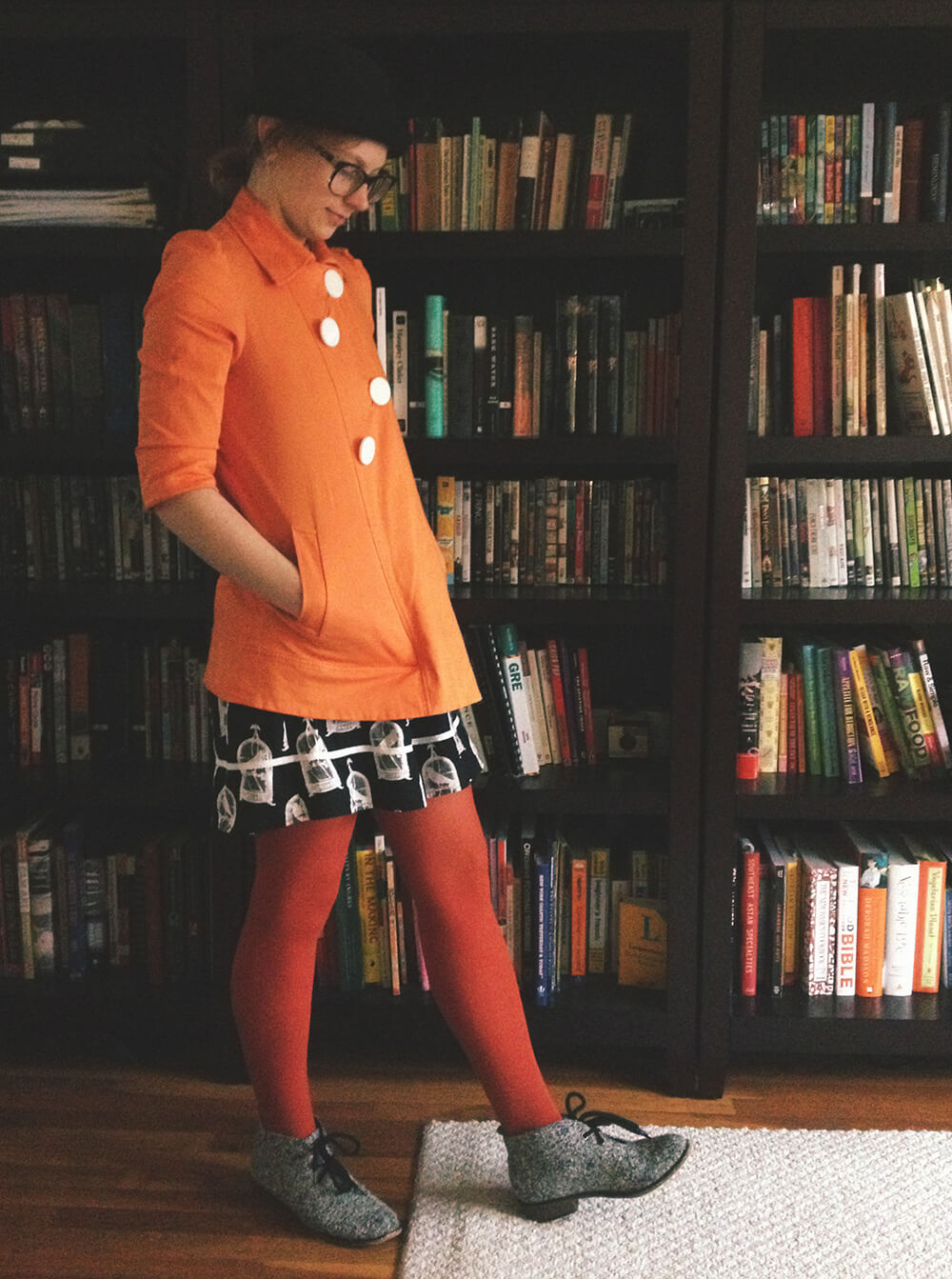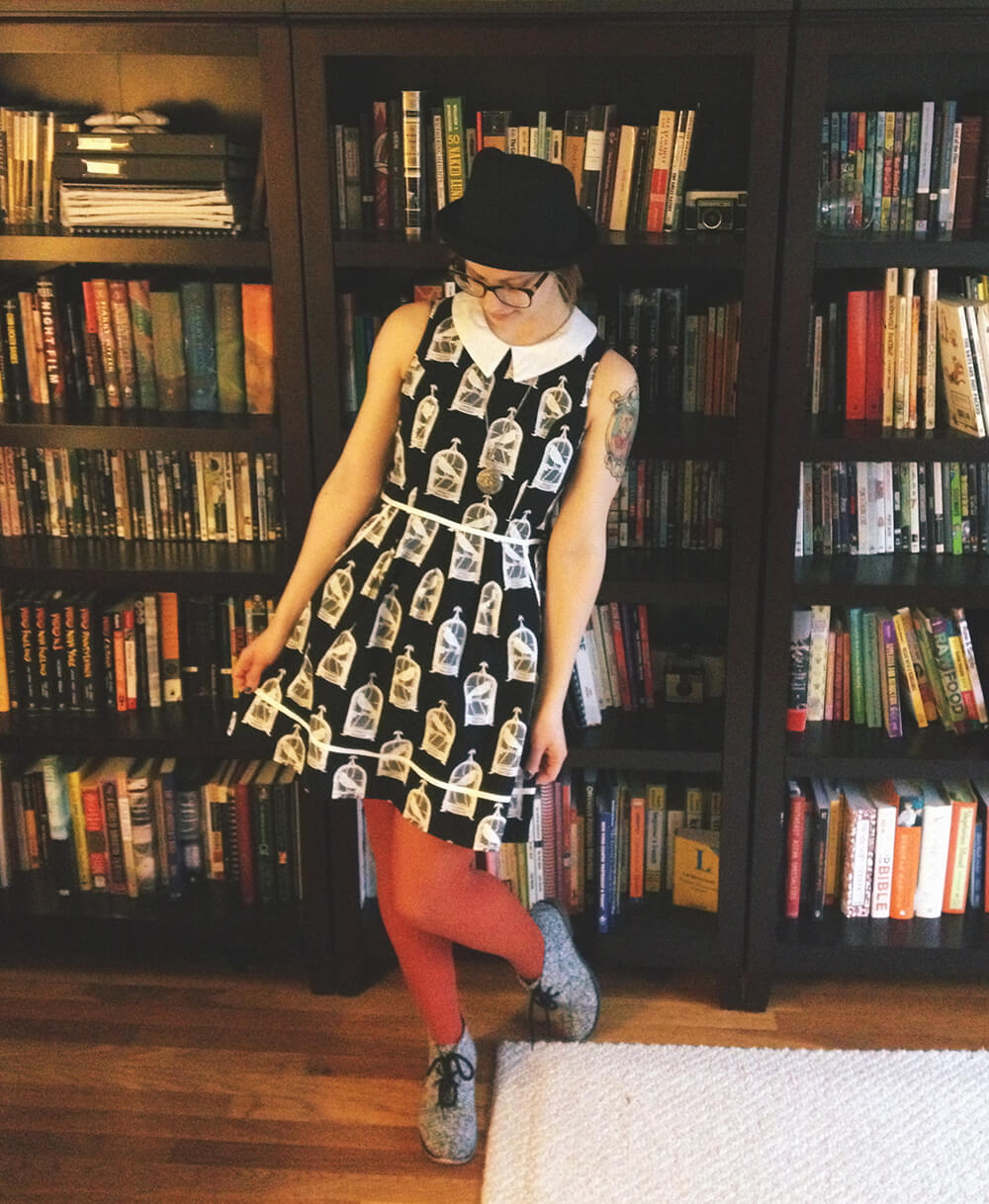 Hat: Amazon | Jacket: thrifted at Pure Couture | Necklace: Modcloth | Dress: Folter via Modcloth | Tights: Target | Shoes: Dirty Laundry
This has been a crazy weekend. It started out that my friend Justine came to visit me for a concert at the Boot and Saddle to go see the band River City Extension. It was interesting crowd, one I was not use to. But they help feed the energy to the bands performance, which was pretty awesome anyways. If you notice River City Extension playing near you, I would recommend going to see them.
Halfway through the concert I get a call from my husband saying that his glasses broke. Which made the next day a whirlwind of "what to dos?" I do have to say it was the first time in awhile where I enjoyed myself since we didn't have an actual agenda. And luckily since Jon's glasses were easily fixed, it gave a lot of time to do what we wanted.
After fixing Jon's glasses we went to the Flying Fish Brewery with my sisters. Most readers I am sure have NOT heard of Flying Fish, but it is a great beer. Their distribution is mostly in New Jersey, Delaware, and the Philadelphia area. But apparently they have a bigger distribution with Total Wine and More.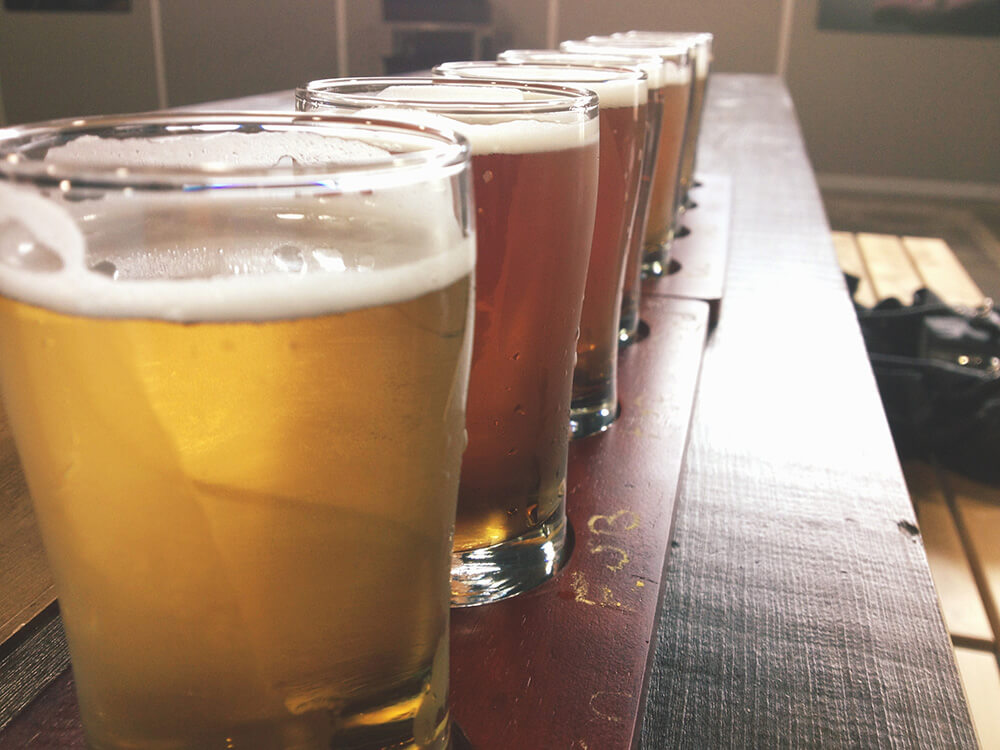 If you are in the Philadelphia area and want to take a trip in the New Jersey suburbs, I would recommend a trip to the Flying Fish brewery. They have a pretty cool set up. You can take a tour of the brewery (or really HAVE to according to New Jersey laws), then you can sample beers, buy a glass, or even a whole growler (or half keg!) There is lots of space and tables to sit, and by the time we left it seemed to fill up.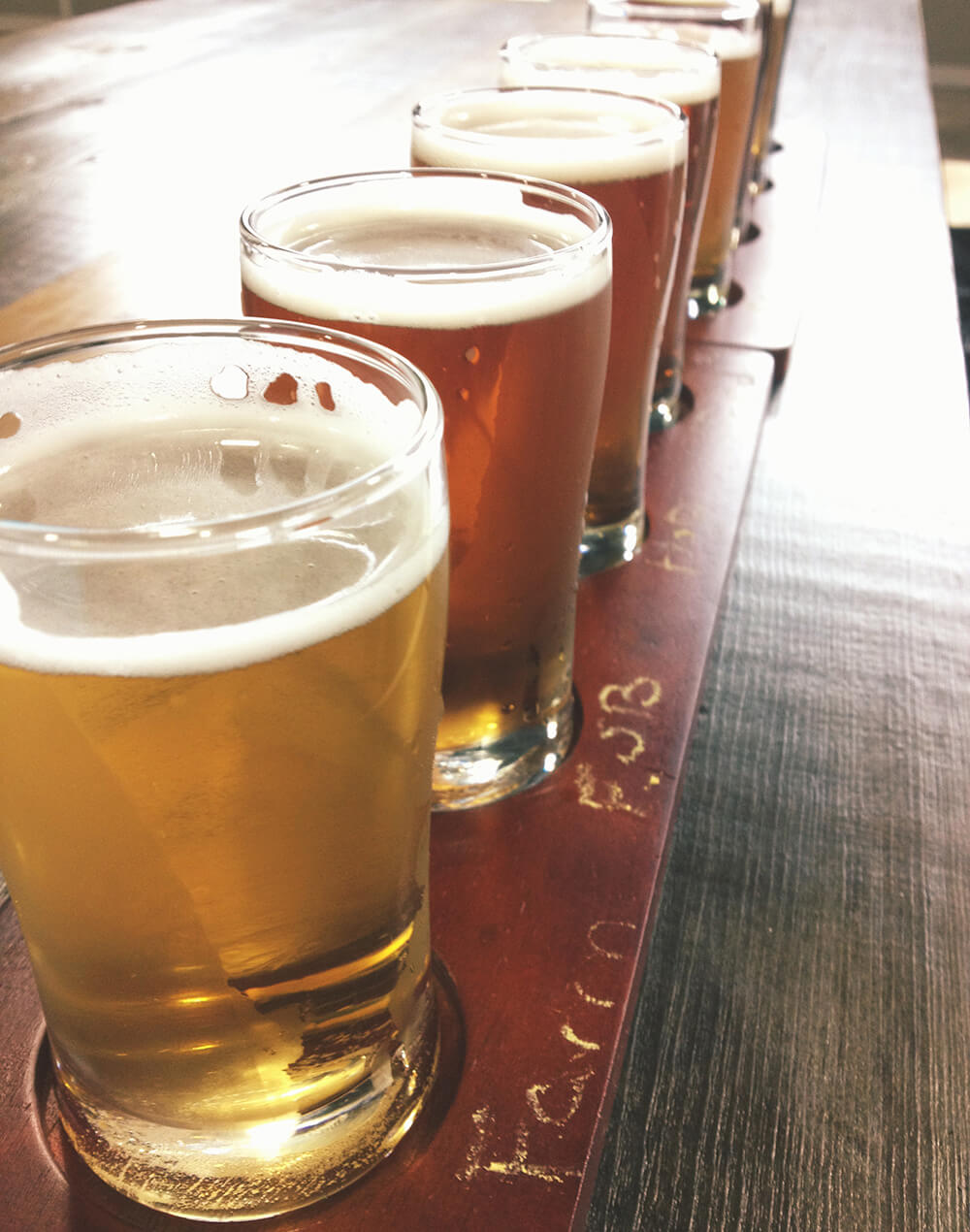 The day was pretty rainy. Am I one of the few people who like to wear dresses in the rain? I feel like raindrops on tights dry faster than jeans. Well, after the tour and right when we were heading out to dinner, I realized I look still pretty darn cute. I love this dress, it is really simple and looks great with a cardigan. It also feeds my inner high school goth side. I also need more "stiff" hats. I wear my cat bowler way too much, especially on rainy/drizzly days. They are a great buffer to prevent my hair from getting wet.