September 16, 2015
Jen – When summer starts I am so hopeful! I get so excited about my CSA, I think of all the things I am going to make, jams, pies, tomato sauce, up my veggie intake, it will be awesome. I think about all the ice cream I am going to make and eat. Ooh! And all those fresh herbs and juicy Jersey peaches. I'll eat it all, nothing will go to waste.
Then when summer wraps up I wanna just curl up in a blanket and get as much Chinese and pizza take out and never cook again. Oh but I CAN'T do that! It is still really hot and I hate the heat, so no blanket curling. Oh and I am only half way through my CSA, until when? WHAT THE FUCK NOVEMBER! I curl up in a ball thinking about how many more Saturdays I have to go the farm and keep cooking. Then I think of the lack of ice cream I've eaten or made because the freezer is full of frozen tomato sauce.
Alexa – I can just never think of a favorite "summer" dish other than ice cream, which I loved year-round but there's just something extra special about it when it's hot out. I'm always just too hot to really want to eat anything besides a salad … or ice cream that it never dawned on me that I might have something that I love eating at this time. But I do know that as soon as it gets to be about 60 degrees and up there's always one thing I yearn for more than anything else in the summer time…ICED COFFEE. It's something I especially love in late summer because it's always so gosh-darned hot and I am constantly sweating or craving something light and delightful.
So we turn to coffee. We don't really drink it that often for the caffeine, just more for the taste (which is nice because Jen doesn't let herself drink bad mud water like Folgers, but sometimes desperate times call for desperate measures for Alexa). The bad thing is we end up spending a lot on coffee. Jen likes getting the fancy drinks from Starbuck's Clover Machine, and she will find herself getting coconut water lattes from Whole Foods. Why the major chains? Unfortunately the coffee scene is a little bleak in South Jersey. It isn't bad, but not great. Some of it is possibly because Jen is close to Philadelphia, so they get the die hard coffee fans (she had a friend who drove ALL the way into Philly just to go to Ultimo Coffee). But there are a few good places that she's found near her. Alexa has a coffee maker at home and has bought beans and concentrate from her favorite local spots, but then her family uses all of it and it disappears. So she cries in a corner all alone until she goes out in the morning and grabs herself a cup that she doesn't have to share.
Grooveground
647 Haddon Ave, Collingswood, NJ 08108
website | facebook | twitter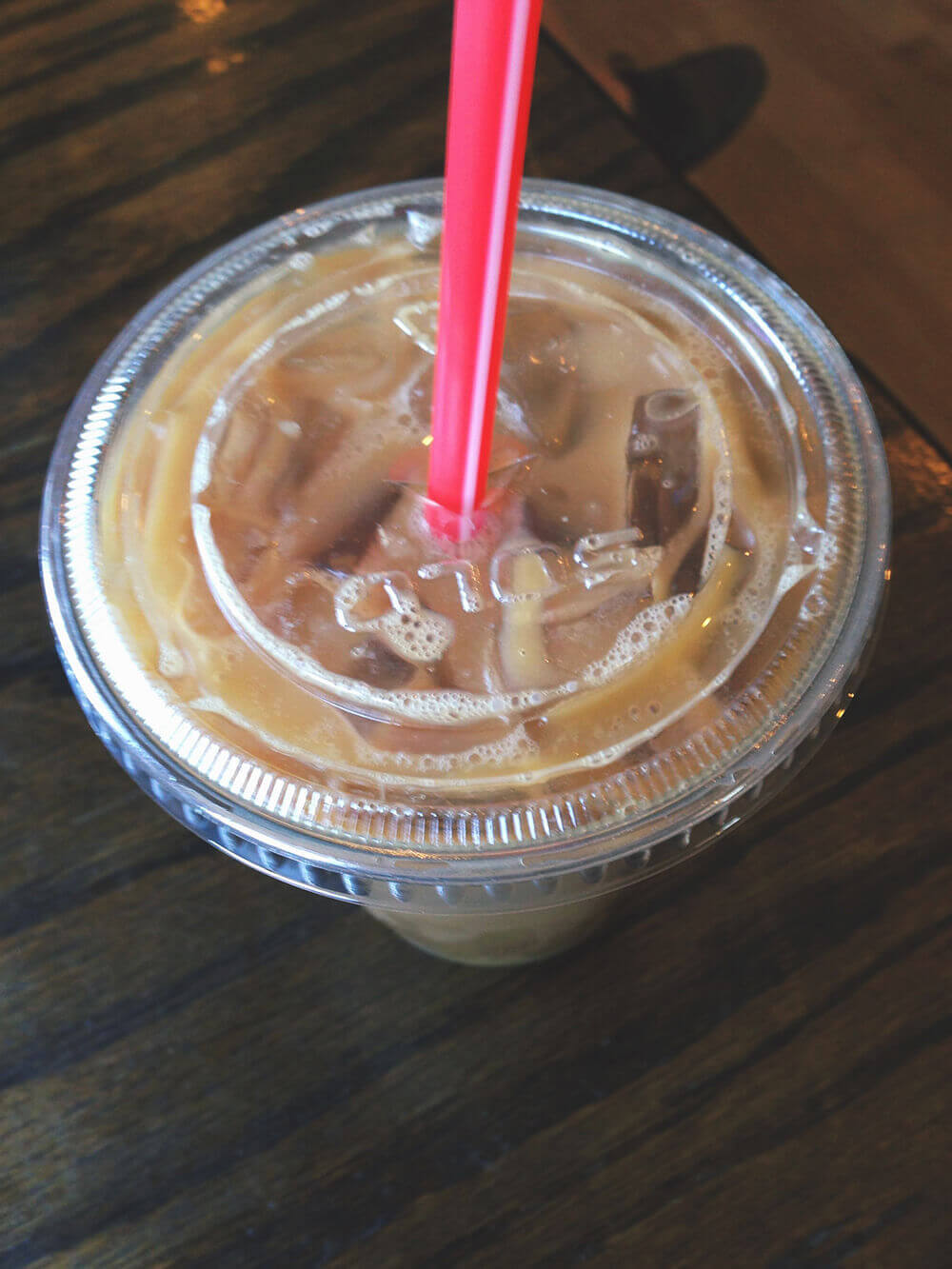 Jen – Truth time, I've never had their drip coffee and I don't come here often. I love Grooveground, but they are pretty far away from my work and home (even more reasons why I frequent Starbucks and Whole Foods). It is an interesting coffee shop because the owners really try and do something different. They sell lots of goods by local artists and have a used CD, DVD, and record exchanges going on. In fact, I recently bought a Cat Stevens album there. $4 for a vinyl record? Heck yeah!
They are also have a very vegan friendly menu. They have both almond and soy milk to choose from, and some edibles that are vegan. Okay, so you won't be getting a cookie from there, but they have some savory options. Like you can get oatmeal or a bagel with PB & J for breakfast. Or for lunch they have a salads that can be modified, a hummus wrap, or (my favorite idea) a hummus panini!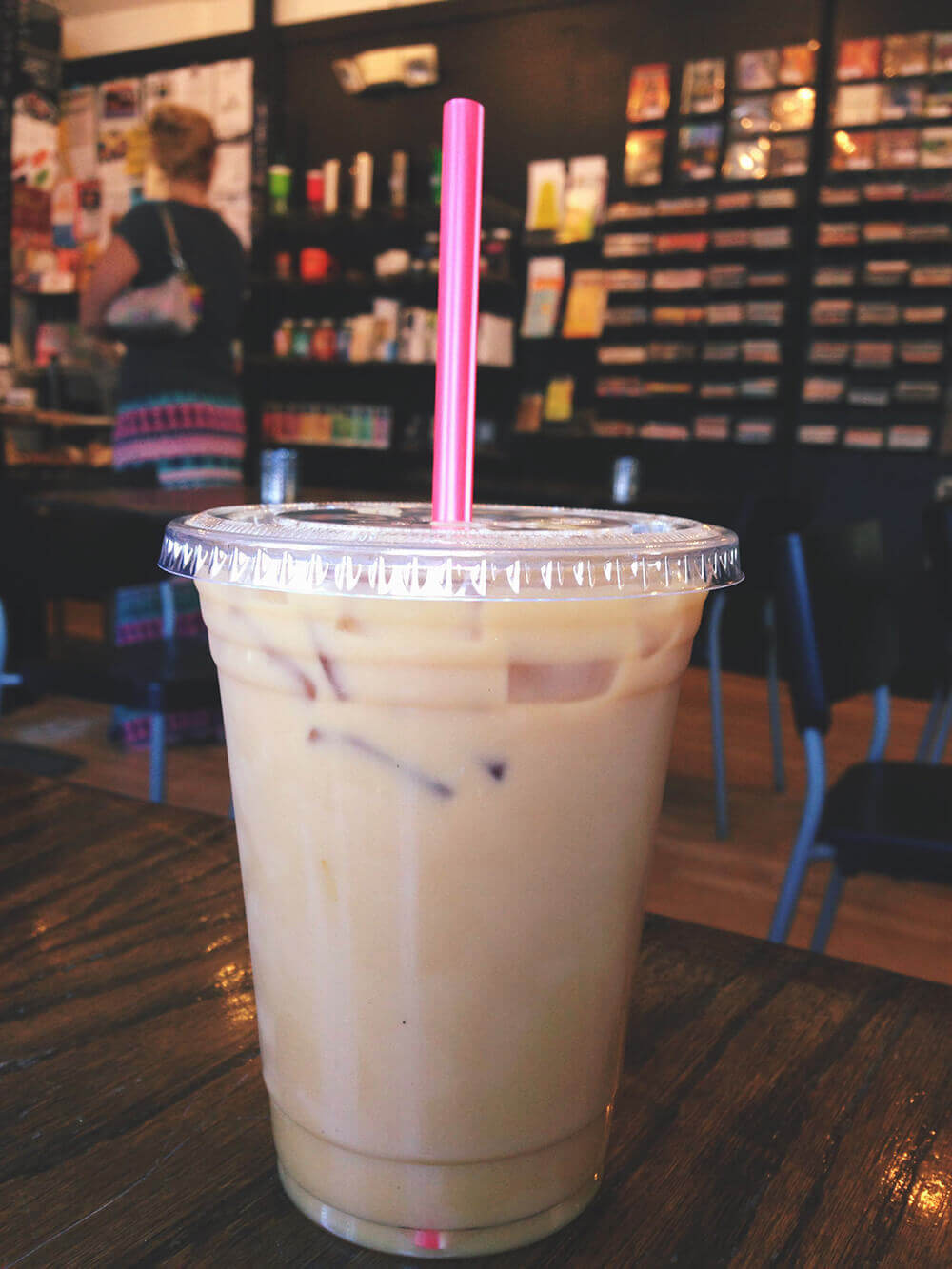 But it helps that their coffee is good too. Even though I never bought their drip, their espresso drinks are pretty darn good. I usually just get a latté or iced espresso, until I noticed they sell caramelized espresso shots. What is that? It is when the barista puts a layer of sugar in the grinds and then pulls the shot. The sugar instantly melts and infuses with the espresso. It is amazing to drink the shot by itself, but then they decided to make a latté out of it. I TOTALLY recommend getting it with the almond milk. Most of the time I am disappointed by almond milk and coffee in part because most places actually buy unsweetened almond milk, making the drink too bitter. So the mix of unsweetened milk with sugary espresso make the perfectly sweet drink. So go and check that out!
Rook
10 White Street, Red Bank, NJ 07701
Other Locations: Colts Neck, Little Silver, Long Branch, Manalapan
Monmouth Medical, Oakhurst, Wall
website | facebook | instagram | twitter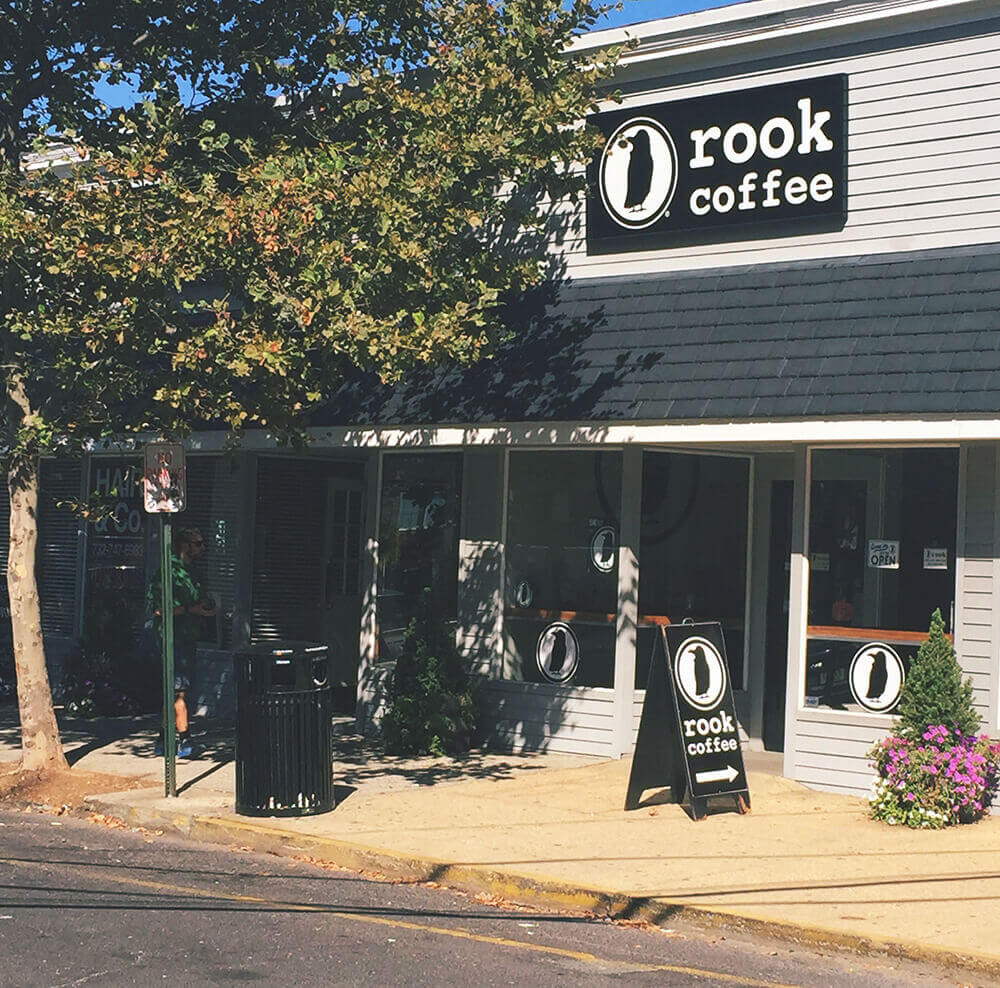 Alexa – I think we have mentioned Rook a few times before but we never truly featured it on the blog yet. It is a little hard to since they are super simple. I mean their coffee is fan-fucking-tastic but they pretty much JUST sell coffee. And it's not a sit-down kind of place. There aren't many options for food that seem too vegan because most of it is baked goods (definitely not vegan) or granola bars (possibly vegan?), but their coffee is all that you need.
All of Rook's coffee is fair trade and made in house, and they have distinct flavors that you wouldn't be able to find at places like Starbucks or Seattle's Best (which has been purchased by the Starbucks empire). We like it because the flavors are all very different from something you may find in another coffee shop as well. For example Jen loves the Turkish Coffee and hasn't found a coffee shop yet that has it! Their coffee tastes very earthy or floral compared to a lot of the nuttier flavors out there, not that those are a bad thing! I also love that they have a list at the counter telling you all about the different roasts that they have. The staff are always very friendly and super knowledgable of each distinct coffee and if you're like me, who frequents your favorite local spots at least 3 times a week, they pretty much know my order by now. Speaking of knowing my order…
Booskerdoo
793 River Road, Fair Haven, NJ 07704
36 Beach Rd #9, Monmouth Beach, NJ 07750
549 State Highway 35 North, Middletown, NJ
website | facebook | instagram | twitter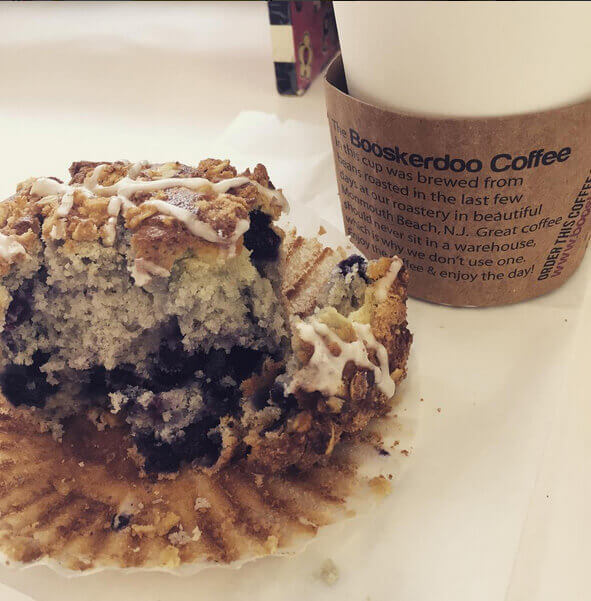 Admittedly, Booskerdoo's bakery in the shop is not vegan friendly, at least not to my knowledge. However, I'm sure if you were to order something from them (they do a lot of special orders all year long, but especially around the holidays) they would probably have no problem in making something vegan for you. The coffee is delicious and they definitely have something that Rook doesn't – and that is a much wider variety of lattés and teas to choose from. They have almond and soy milk at the ready and don't mind altering a recipe if you need. The staff in there is amazing, much like Rook, but I feel a bit closer to them as they shop is down the street from where I work. They also have really great and flavorful fair trade coffee that they blend in their original location and sell in each store, and their drip coffee is pretty fantastic as well. I can't even say if I have a favorite currently…everything is just really good. I would highly recommend stopping by if you're a coffee shop connoisseur! You won't regret it.