August 31, 2015
A few weeks ago my friends Keith and Jenine along with Ian and I went on a little day trip. I've recently gotten a new phone with a much better camera and couldn't wait to start taking some photos to share on the blog.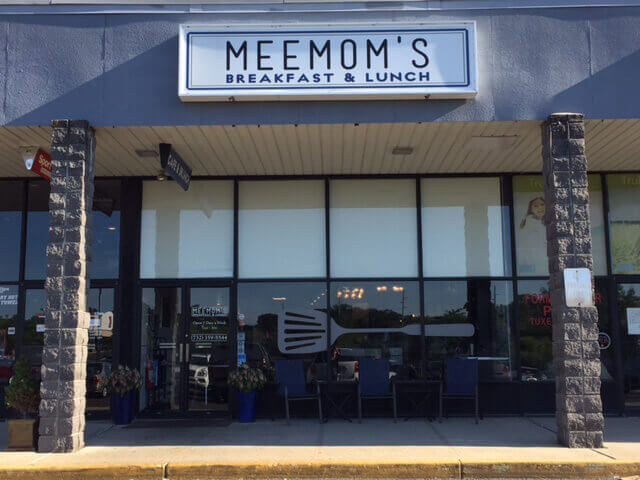 We started our trip by going to one of my new favorite breakfast spots called Meemom's in Wall, NJ. I had originally stumbled upon the restaurant on instagram only to soon find out it's only about a 15 minute drive from Keith and Jenine's house. They are well known for their copious french toast options, but they have a very diverse menu and even offer options on the healthier side. I've been there a second time now since we went this weekend, and I can definitely say that I'll be going back again, but maybe to try some of their other delicious dishes. They do offer a few vegan options (you could grab the Grandma's Oatmeal, Fruitini, and Fresh Fruit Salsa from the snack cabinet part of the menu. You could also get a side of spuds, toast, or fresh fruit. Salads would include Mom's Salad, Portobello, and Bleu-Berry sans cheese.), non of which are french toast options but I saw plenty of vegetarian friendly meals on the menu.
After Meemom's we drove towards our first destination. The original plan for the day had been to visit a bunch of trails spread throughout northern New Jersey and hike to see the waterfalls on each of them. We started with Tillman Ravine which is a part of Stokes State Forest. I had visited Stokes when I was in the 6th grade, it was traditionally a trip that the 6th graders took every year, but I haven't been back since. The weather was hot, but not too humid, so as far as I was concerned it was perfect hiking weather. Being underneath the shade of the trees and near the flowing water made everything a bit cooler and comfortable.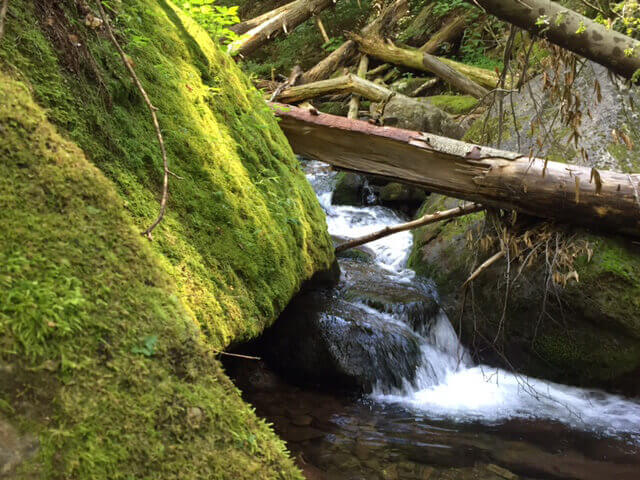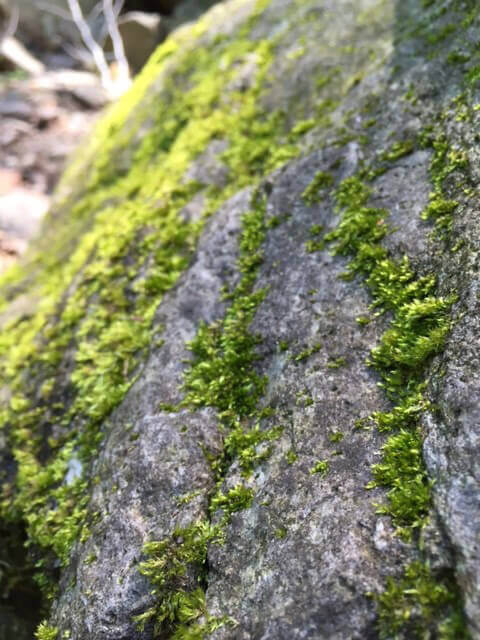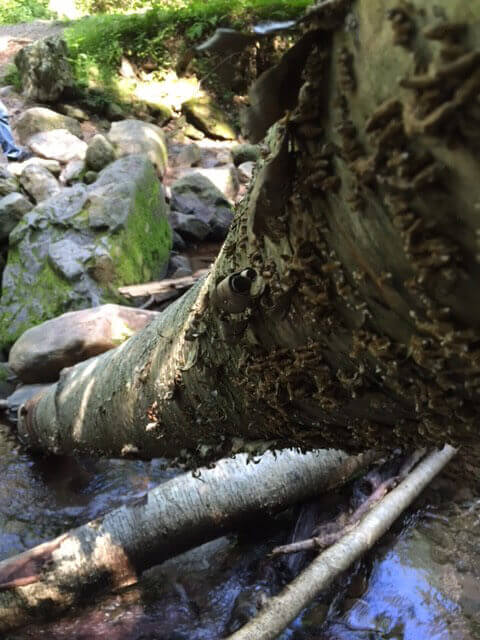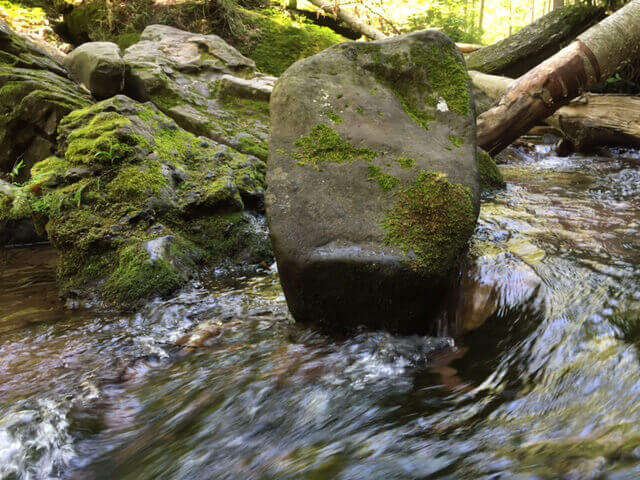 Later on we got a bit off course after we noticed we were a bit short on time to get to the next waterfall and trail. We were passing through a small town and Jenine happened to notice it was Millbrook Village, which she'd mentioned she has always wanted to visit. Millbrook is a historic, small town that had been abandoned in the 50's. There was supposed to be something built in it's place, but that never went through and now a little bit of history is left behind so people can visit and appreciate if they're in the area. It's always interesting to see what things used to look like and imagine the people living there.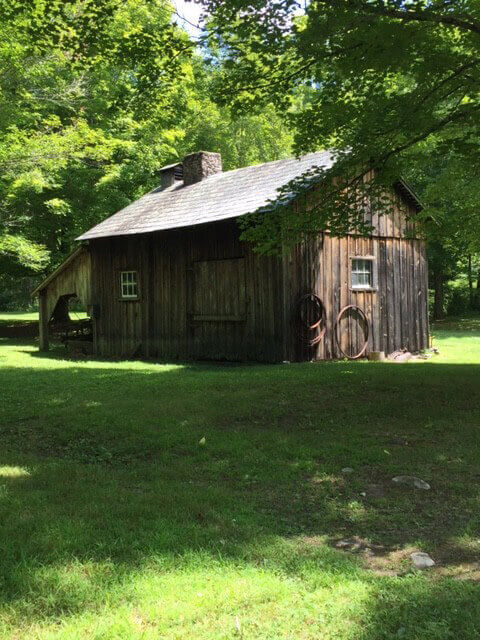 My favorite part of visiting old abandoned places or historical buildings is all of the tools that have been recovered. Especially when they are set up like the tools in one of their barns on the property.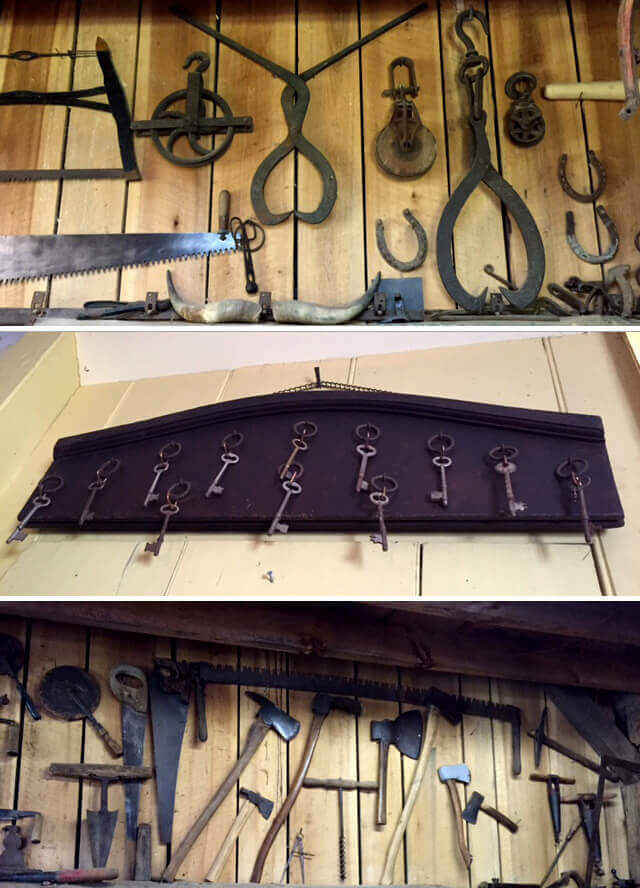 We stopped at a vintage-type "drive-in" diner called The Chatterbox for lunch. I wanted to take pictures because it was really cute and retro inside, and reminded me of something that Amanda and Katie would be all about, but It was just such a big space and the idea of a bunch of people staring at me with my iPhone taking pictures was the last thing I wanted when I was hungry. Chatterbox was apparently featured on the Food Network for one of their staple sandwiches (definitely not vegan or vegetarian friendly), but I opted for their veggie burger instead. It was pretty good, but the milkshake that Keith and I split was definitely what made the meal.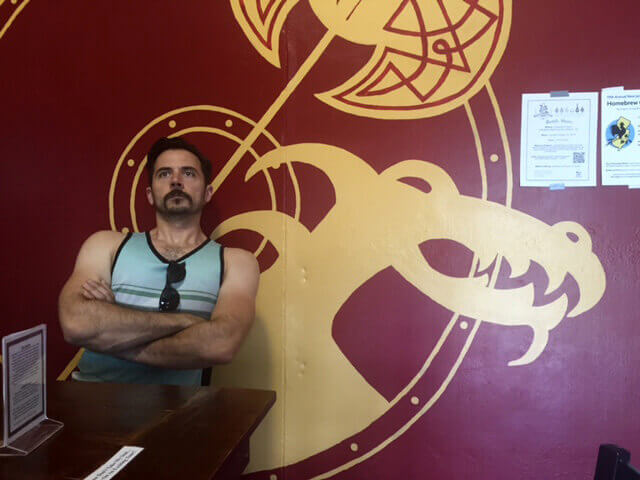 Once lunch was finished we stopped at Angry Erik's Brewing in Lafayette Township. The brewery has only been around for about a year and it resides in a small building off a main drag in town. For being smaller and newer, I enjoyed every single one of the beers we tried.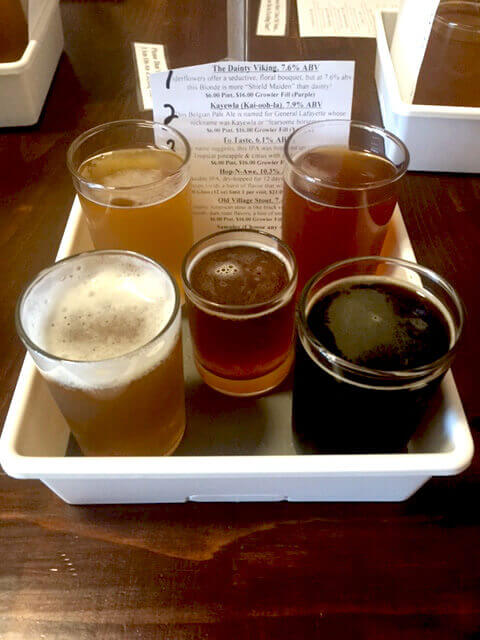 The atmosphere inside was relaxed and very welcoming. We have been to a few breweries now as a group, and I know Jen and her husband have been to a few as well, and sometimes it feels a bit overwhelming just to get through the brewery tour (which is mandatory in New Jersey) depending on the size of the company. I would actually hope that Angry Erik's gets to have a bigger space because that'll mean they're doing really well, but I would happily make a journey out that way to have more beer from them. I highly recommend it!