May 5, 2015
Honeygrow
1588 Kings Hwy N, Cherry Hill, NJ 08034
More locations in Radmor, Philadelphia, Bala Cynwyd, PA
Upcoming Locations: Hoboken NJ, Newark & Wilmington DE
website | facebook | instagram | twitter
Working at a restaurant, I know the frustrations between customer and cashier. There is a lot of space for confusion. Sometimes the person ordering is misinformed, sometimes it is the cashier. You wouldn't believe how many times people order the wrong thing and blame the cashier, or have the situation totally opposite. Which is why I am totally in love with this new emerging chain named Honeygrow.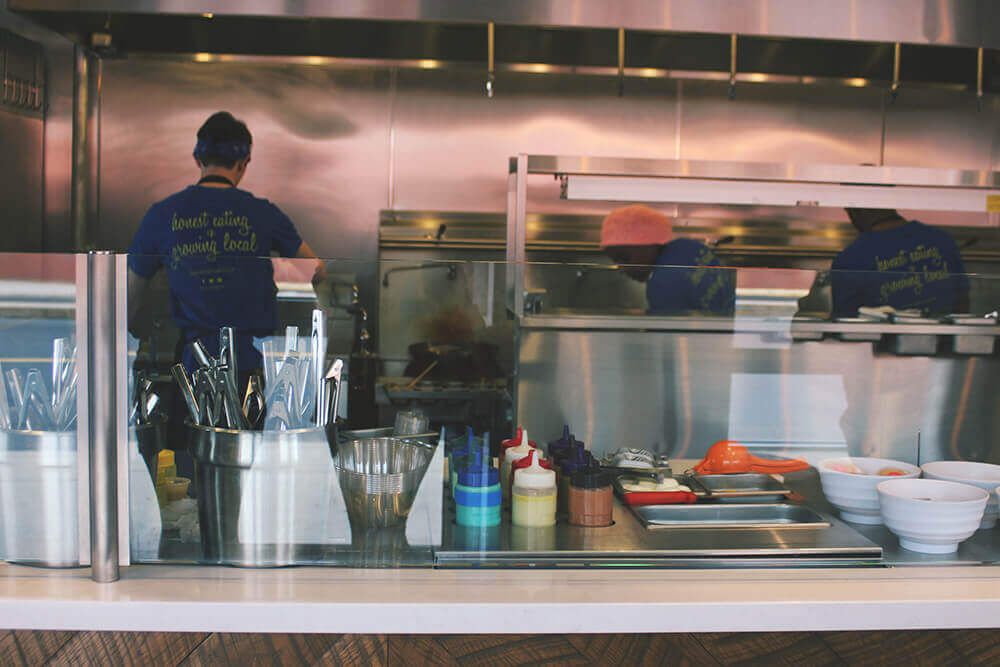 I knew of the name Honeygrow because it was on my list of potential places to check out in Philly. At the time it was a cool idea since my husband was still fairly omnivorous, and I was always seeking very veg-friendly restaurants. But on my way to work I noticed how a local shopping center had totally turned around once Whole Foods opened up. One of the shops was a new branch from Honeygrow. I eagerly watched for the shop to open since it would be a great stop for dinner on late nights. Once the store was opened, I excitedly went in, not know really what it would be like.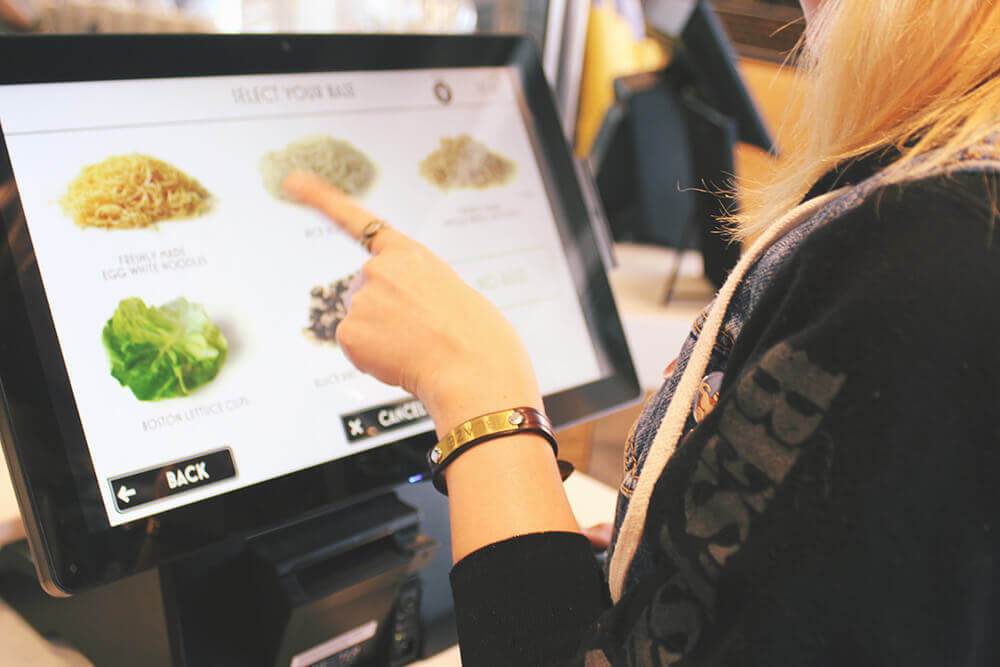 What makes Honeygrow so different is how automated it is. Basically they cut out the cashier, so there is no confusion if I said "egg noodles" or "rice noodles." And it is pretty easy to navigate, stir-fry, salad or other. Then the menu gives you options all along the way, giving some premade options, or letting you choose veggies, protein, sauce, and noodle. This means that you have full control of your dietary restriction. All items are labeled clearly if they are vegan or gluten-free and there are lots of workers around to help with questions.
What else is really cool is that while waiting I could make out a general system that was going on with the line chefs. It looked like there was one guy who would prep the veggies, then got passed to a person who did the grains, then to someone who did the proteins and frying. This down the line system really makes it fairly fool proof to mess up what you ordered. And since there is such a large volume of custom orders you have less mess-up from habit. For example if you order a veggie burger with no cheese, sometimes you will get it with cheese on top not because the chef is trying to be an asshole. Sometimes it is just one of those things where if you are making 50 veggies burgers in a day, you just get accustomed to adding the cheese. Having a checklist of ingredients instead of set menu items minimizes forming bad habits like that.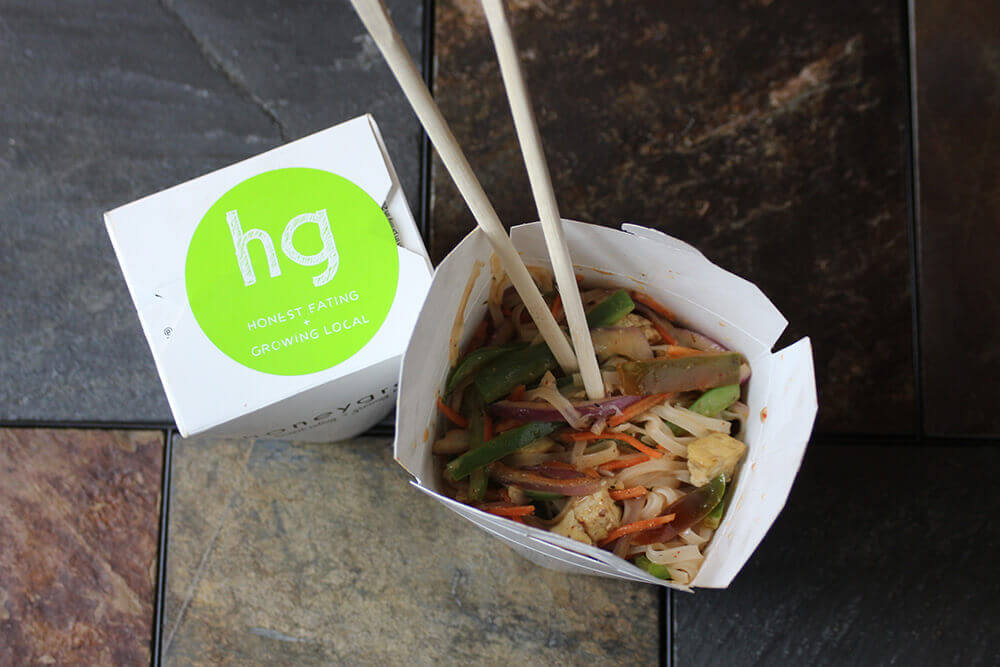 So for the first day I tried to keep it simple. I got my husband and I the vegan set menu item, the red coconut curry. It has tofu, red onion, red bell pepper, carrots, and rice noodles tossed in their red coconut curry. The item is listed as "spicy" but that is deceiving. It has a light kick, so if you like spicy, grab some sriracha. But the dish was delicious, and both my husband and I were wanting more.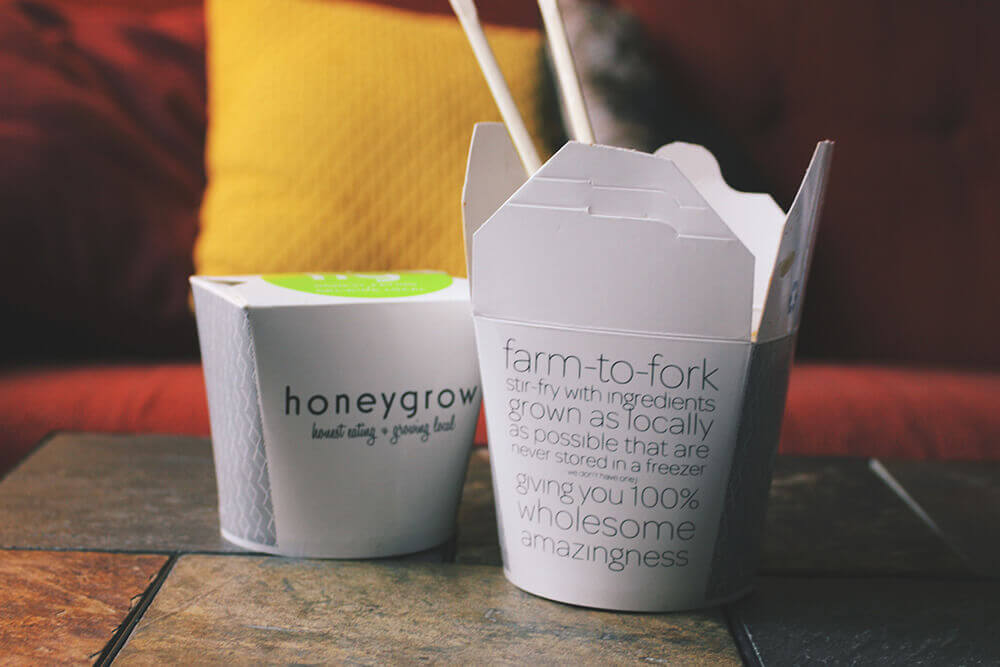 We went back a second time for take out, this time we tried to make custom orders. We stuck to the veggies, tofu, and rice noodles option, but switched around the sauces. I got my husband the sour cherry BBQ, which wasn't vegan (I think because it has honey, but I forgot to ask a worker) which he said was pretty tasty, but wished it was spicier. I got the sesame garlic topping, which was delicious. It made the dish taste like chinese takeout only not as greasy and with fresher ingredients.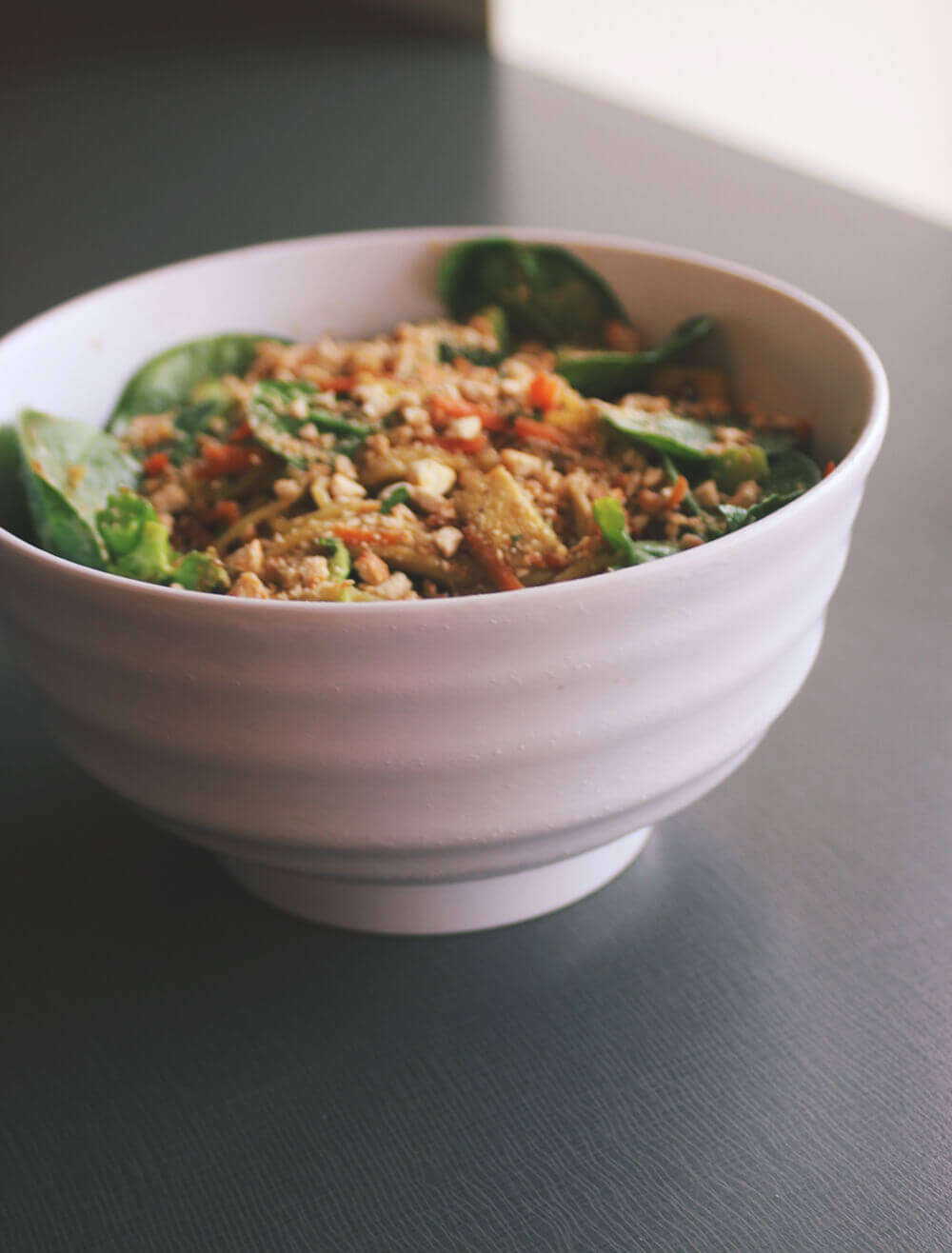 When Alexa came to visit I knew we had to check the place out in person, see what it would be like to eat there. The second trip I tried their lemon-miso-tahini with rice, which was amazing. The rice is a mix of black and brown rice, which gave a nice chewy texture. I think the rice probably would of paired better with sesame garlic sauce in the end though. Alexa tried out the egg noodles (as a vegetarian friendly option) with the coconut curry and got her seal of approval.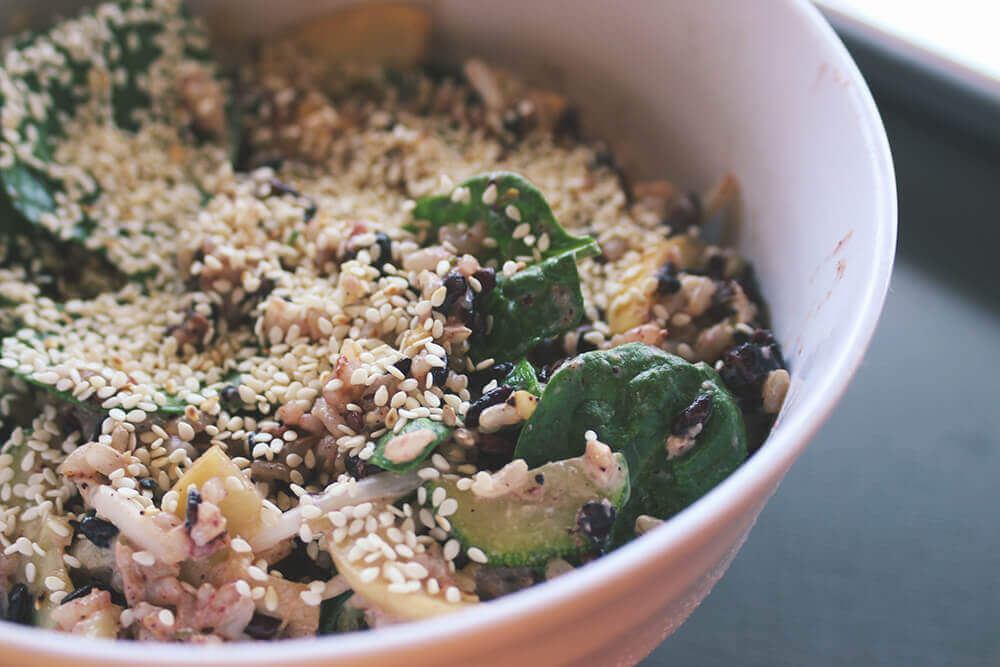 Pros:
Easy to customize orders and hard to mess up. Making it ideal for dietary restrictions.
I also find that the wait isn't very long regardless how busy it is, and probably have to do with their line system.
Ingredients are super fresh, so fresh you can taste it
Everything is pretty much well cooked, tofu firm, spinach not over cooked etc.
Multiple locations, so you have more chances to give the place a try
The Kitchen is peanut free, making it great for people with allergies.
Cons:
It is always busy. I mean ALWAYS. I keep trying to come during off hours and they are still packed.
Seating is alright, since it is so busy you might find yourself eating at the stool and bench, which isn't very comfy. This complaint may be exclusive the the Cherry Hill location.
Cross contamination is a big possibility. It doesn't seem to be any special woks just for meat, gluten, etc. Some people might be freaked out by this. The company contacted me about cross contamination and wrote this back: "We use a separate wok and equipment for rice noodle requests and the wok is thoroughly cleaned/burned between each stir fry to avoid cross contamination for vegetarians and vegans – we also change gloves when noted vegetarian or vegan. When a guest states that they are gluten free, we make a point to change gloves, aprons, clean and sanitize the ladles, and burn the wok. Lastly, there is a separate wok that is used whenever an allergy is extremely sever and it is needed."
Pro OR Con: It isn't vegan exclusive. This can make it great for eating out with stubborn relatives, but stinks that you can't expose people to delicious vegan options. But because they have so many vegan options means it gives a friendly enviroment for people who are interested in cutting back on animal products. Take what you will from this concept.