August 11, 2016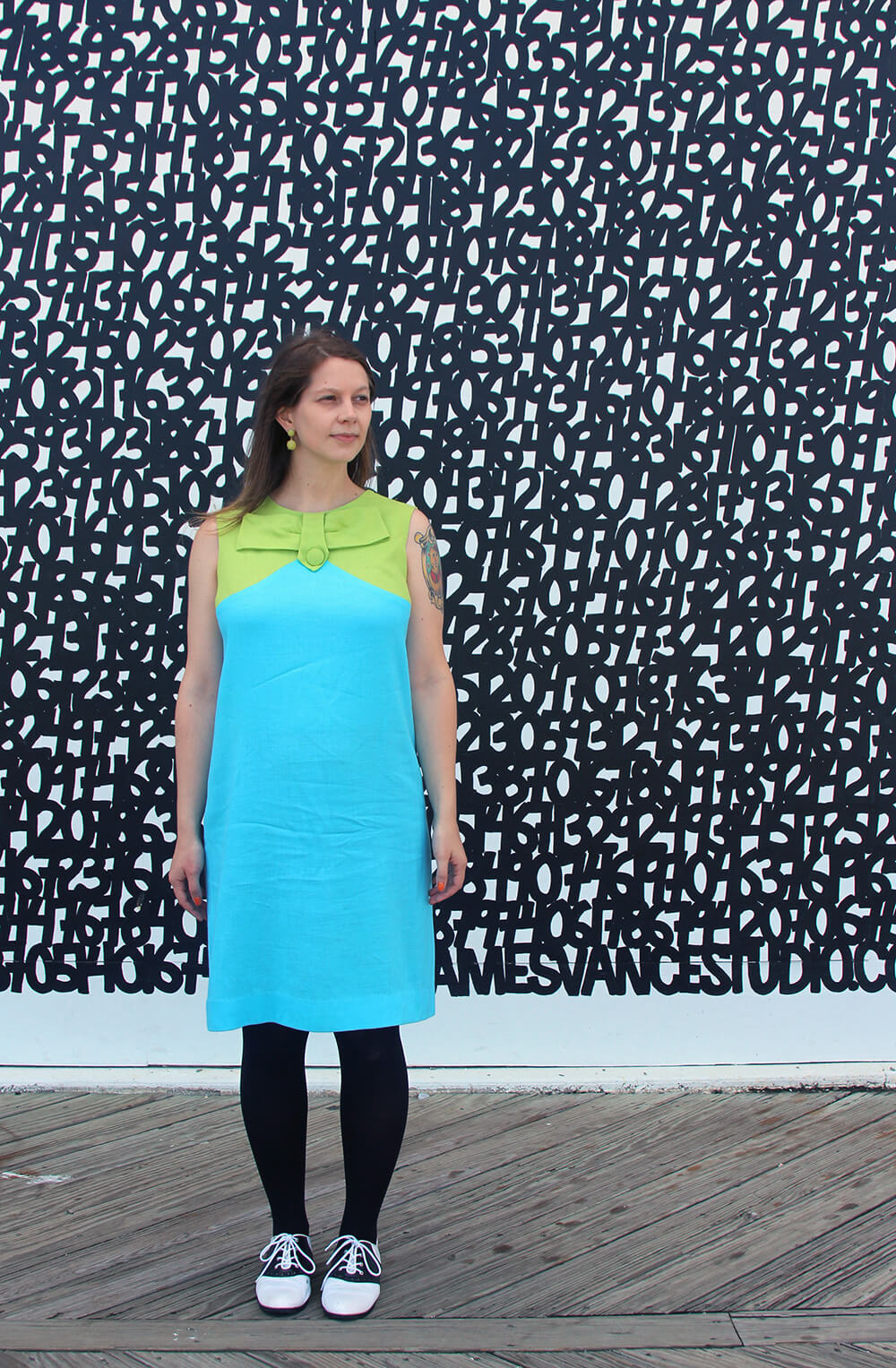 Dress: 3 Generation Curation | Tights: Target | Earrings: Six Clothing | Shoes: Modcloth
Two week later- finally sharing these photos. It has been a pretty long time since I've done a fashion post- and it probably has been because I have gotten a little lazy with my clothing choices. Or it might be because I haven't expanded my closet much. Sure readers haven't seen most of my clothing, but it seems less interesting to share something if I've worn it 30+ times.
But I've noticed there is very little posted on fashion blogs about maternity clothing. Probably because 1) You only look pregnant for a few short months. And 2) Pregnancy clothes are a little…. uh…. meh. Don't get me wrong there are some super cute things out there, but modern pregnancy clothing is both vastly better and worse than older styles. The tent dress definitely suffered over the years.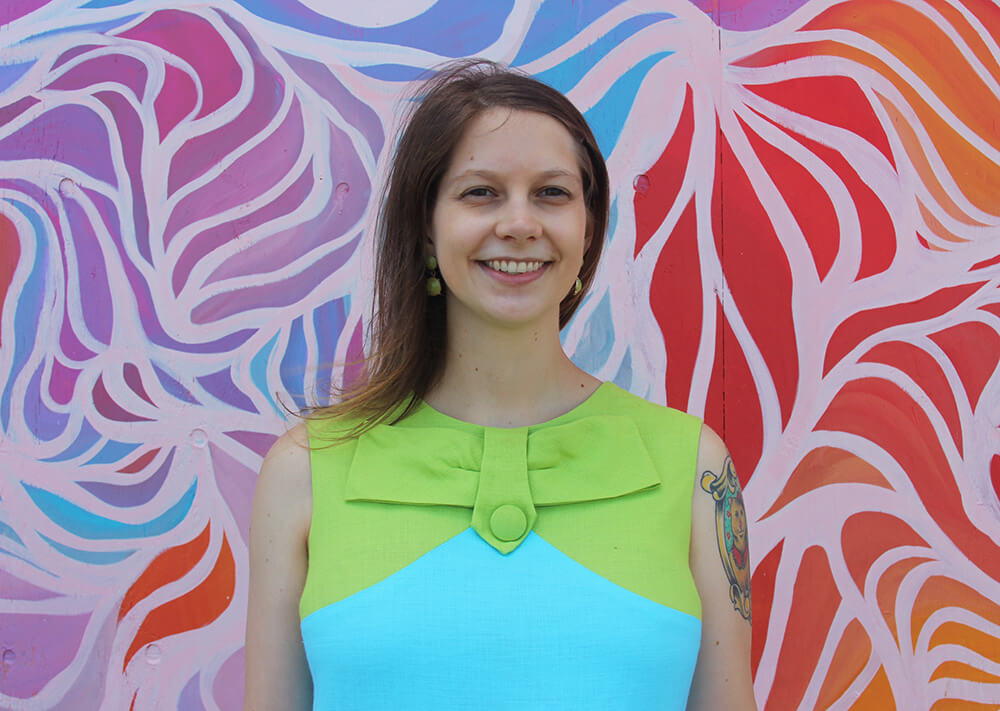 I LOVE Rosemary's Baby, especially the fashion. Rosemary wore pretty much nothing much swing or tent dresses, and they were so cute. I figured I would stock up on them and be fine for the rest of my pregnancy. Turns out no one really makes them. And when they do- they kind of miss some key points. Like the dress I bought recently from Maternal America. Sure it looks cute, but the darts, just don't seem right.
So what makes an awesome tent dress? Well, in my opinion you need a cute statement at the neck line. It could be a cute peter pan collar, or in my case a big bow. The next tip are pleating the front of the dress. It gives a little room for expanding tummy, and you can even get an accordion fold going to make a bigger statement. And then my next tip, which is debatable- go bright. I think since there isn't many pieces to the pattern you can really flaunt a bold pattern. Heck, Rosemary did it! In pigtails even!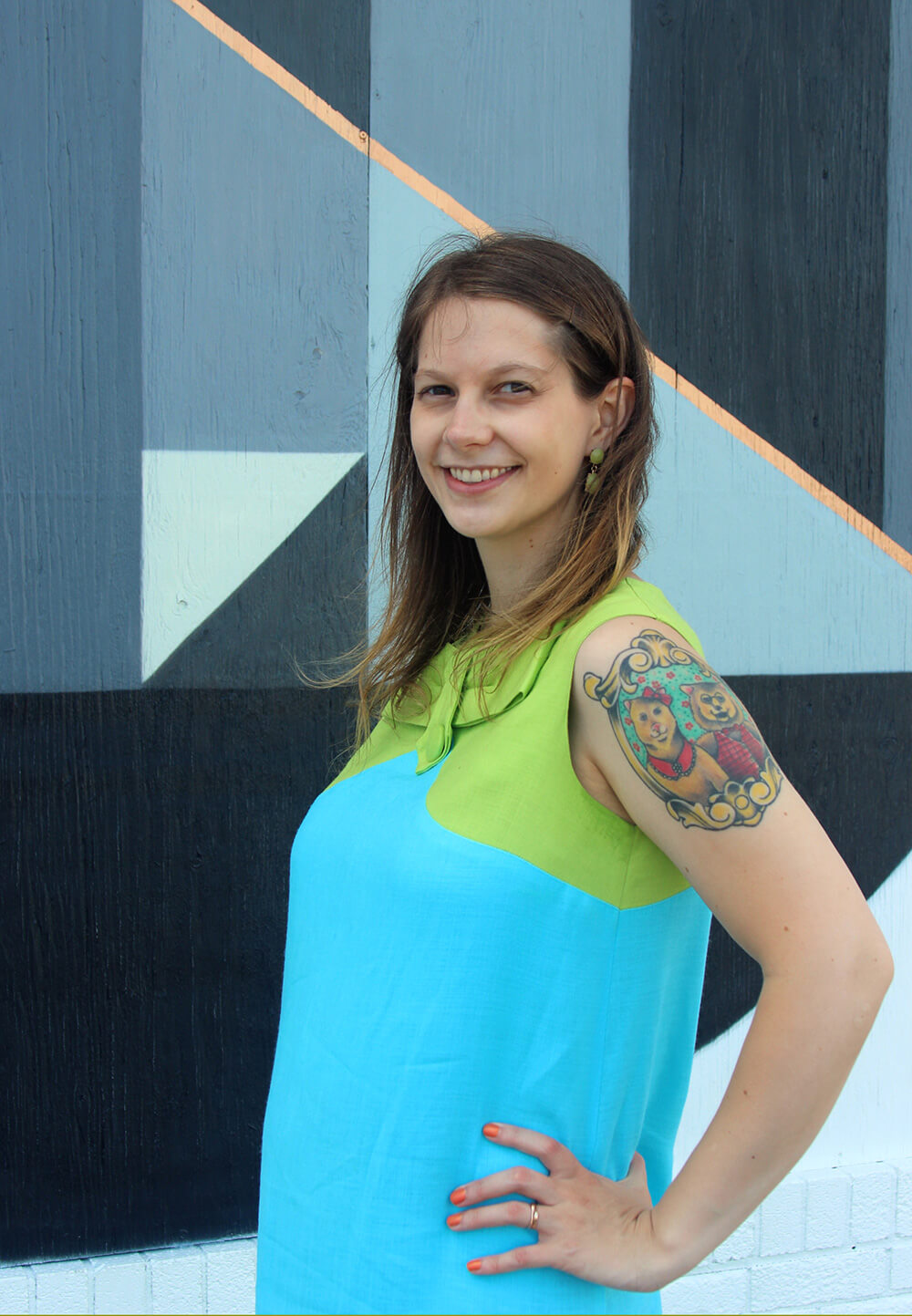 I got this dress from Etsy and I am VERY happy with it. I only paid $35 with shipping and the quality is great. I see no wears or tears, and it does look like this an actual maternity dress. I even risked it all and washed it in the machine and I am wondering if the dress was brand spanking new because it shrunk just a little bit. But I actually prefer the new fit, so it all worked out perfectly in the end.
Alexa took these cute photos while we were walking around Asbury Park. They have some great murals on the boardwalk that really make the dress pop. And for the record- no I don't actually wear tights during the summer. It just happen to be fairly cool that day (in the 70s) and I thought I could wear tights. Plus it meant wearing cute shoes that looked nice with the dress.