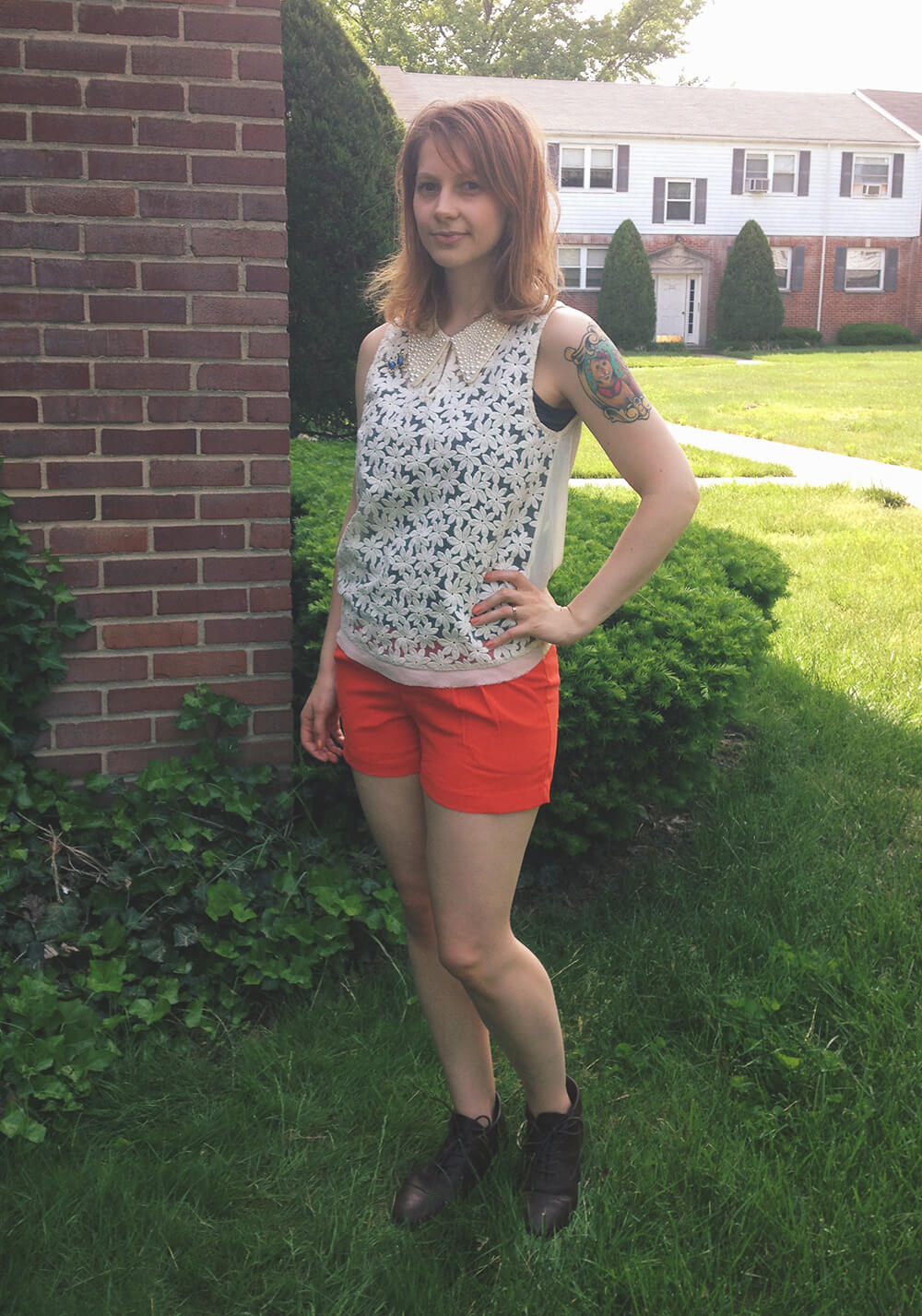 Shirt: Esley | Tank: BLVD via Six on East | Pin: Vintage | Earrings: Nicole's Threads | Shorts: C. luce | Shoes: Nature Breeze
This week has been a nightmare. I wanted to post this outfit awhile ago, but things were busy this week. My husband and I noticed some rattling in on the bottom of the car. Not only could you hear it, you could feel it. When we looked up potential problems online, we got two possibilities, one was totally benign, the other highly dangerous. So we had to borrow my sister's car and I had to drive my husband to and from work. It was a huge pain since his work is about 40 minutes away. Regardless, the car is fixed and safe.
Anywho…. this outfit was from a week ago. Alexa and Mr. Ian came to visit me on Memorial Day. We played games, drank beer, and more importantly ate Korean food. I haven't been able to figure out how to dress lately with the warmer weather. Or perhaps I am just getting older and starting to hate short-shorts. Who knows. This shirt and shorts were bought from Modcloth awhile ago during one of their blow-out sales. I love the bright color of the shorts and pearl collar from the shirt.
The butterfly pin is from my birthday gift from my Mom-in-Law. Alexa surprised me with some earrings and necklace from Nicole's Threads. I really like this new fabric button trend. I plan on writing a small little review later this week,