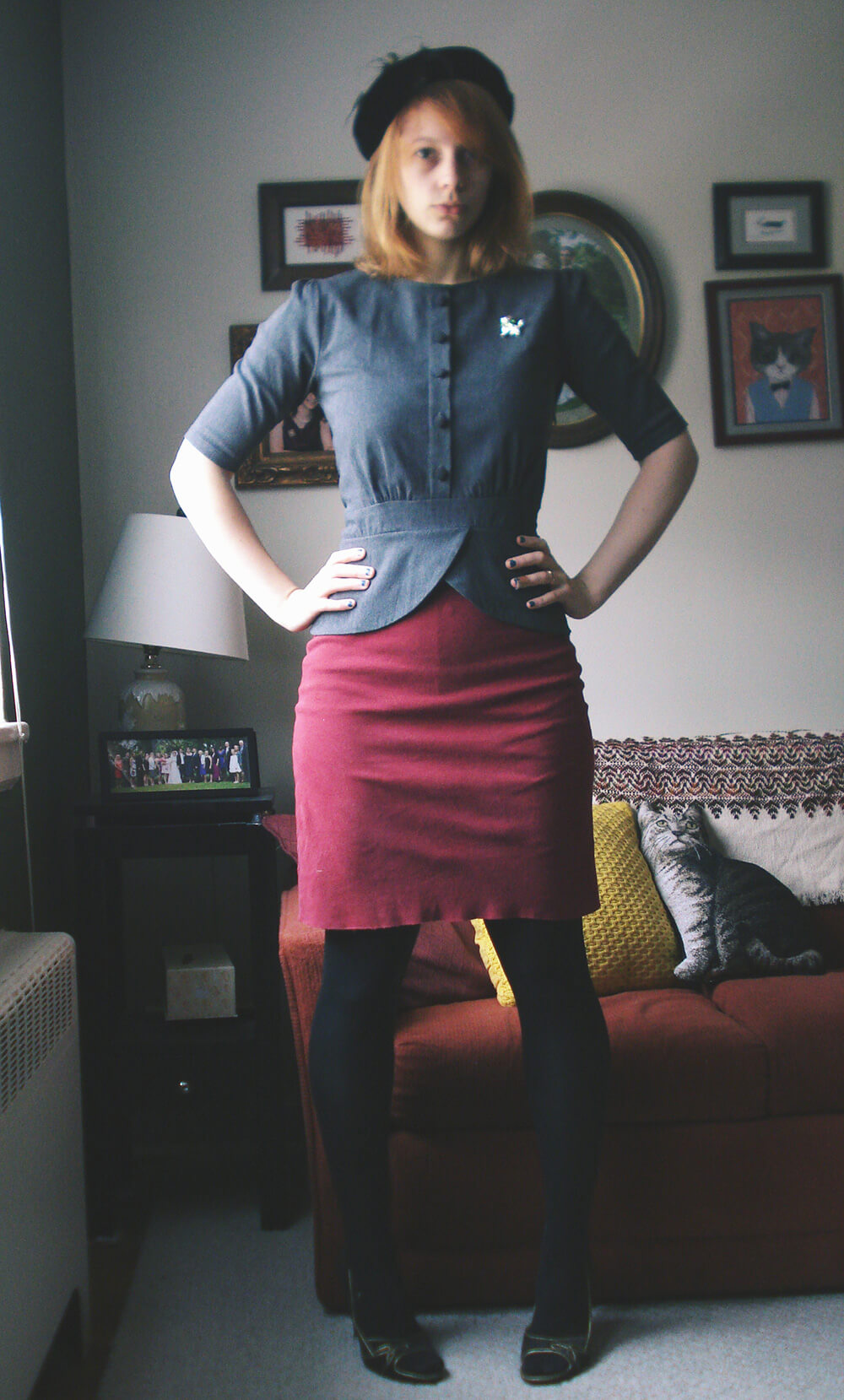 Hat: Vintage Gift | Shirt: Modcloth | Brooch: Vintage Gift | Skirt: American Apparel | Tights: Target | Shoes: Thrifted
I mentioned before that the past week have been super crazy. I work a lot of days at the restaurant so most of my outfits were based on which pants were clean and could get another grease stain. I wanted to dress up, but I still really can't. My other job, at the moment, involves a lot of glue. Seriously? Why all the clothing hate guys?
So I thought it would be fun to recreate my Christmas dinner outfit. It sports two brand new Christmas gifts. My husband got me this super cute shirt from Modcloth. It is really adorable and I love how structured it is, but it is hard to pair off with things I own. A flared skirt would work well, but the styles I have don't quite fit. So far it is paired off with my ruby cotton pencil skirt. Which is fine, just another excuse to buy more clothing.
The hat and pin came from my Mother and her awesome antiquing skills. I think I recall her saying she might of got the hat from Ebay. But I remember being so excited about getting a lot of cool jewelry from a brand new local antique shop. To put that in perspective, my mother lives in Saint George Utah. Most things are brand spankin new. Hell, my parents house was considered "old" since it was built in the 70s. So she was pretty excited that she found an antique shop that actually sold things that were over 100 years old.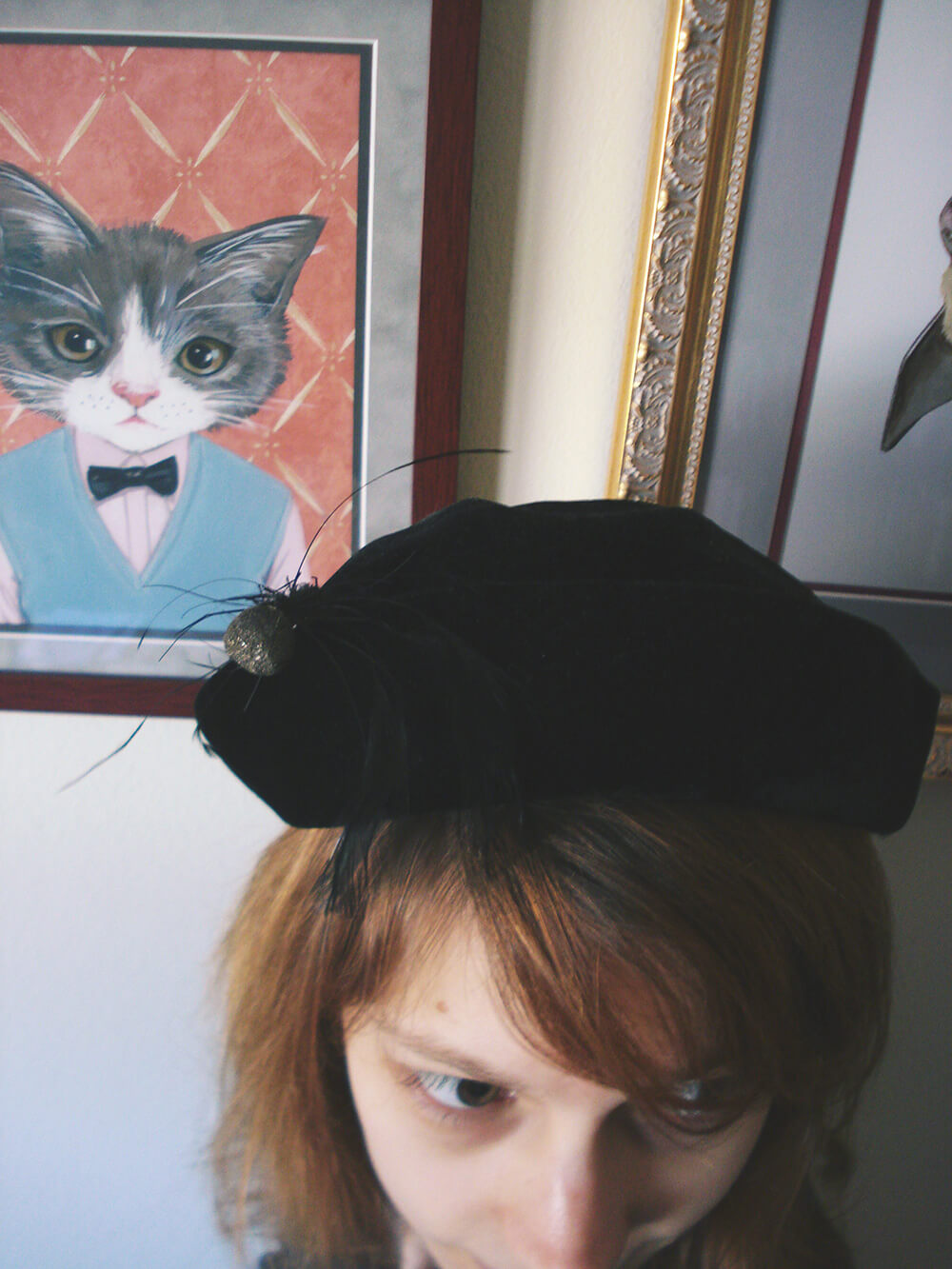 I haven't made any new recipes in a while. I've been so busy. Hopefully I will have a few for next week.