July 14, 2016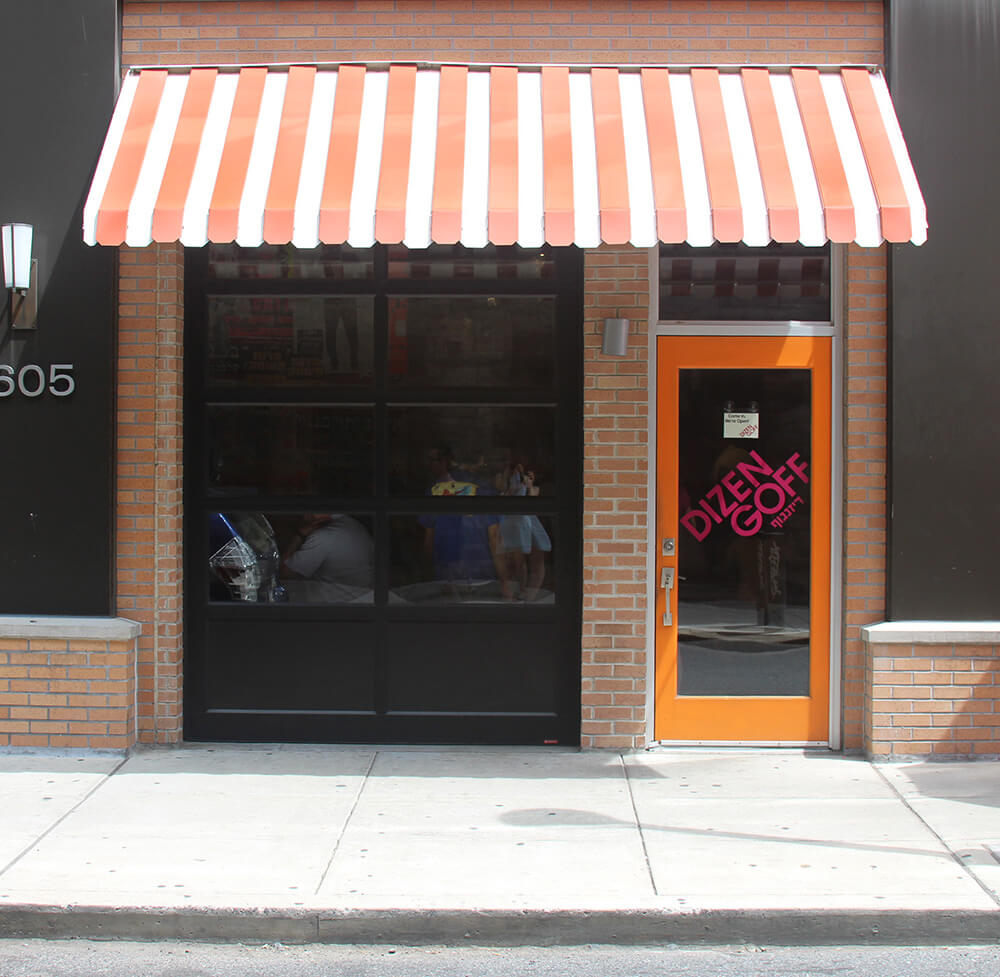 Dizengoff
1625 Sansom St, Philadelphia, PA 19103
75 9th Ave, New York, NY 10011
website | PA: facebook | PA: instagram | NYC: instagram | PA: twitter | NYC: twitter
There has been a growing movement in Philly that it is a vegan friendly city. The funny thing about that statement is that there aren't THAT many 100% vegan restaurants. Or rather, I am quick to point out there is a polar divide between culinary styles. You have high end places like Charlie Was a Sinner, V Street, Vedge, and Bar Bonbon (high end tapas bars), but then you have more punk/take out style restaurants like Dottie's Donuts, Blackbird Pizzeria, Grindcore House, Govindas, HipCityVeg, and the like. And if the cuisine isn't very American, you tend to get more a fast food places that are owned by Asian owners like Su Xing House, Lee How Fook, Veggie Lovers, New Harmony, and Vegan Tree.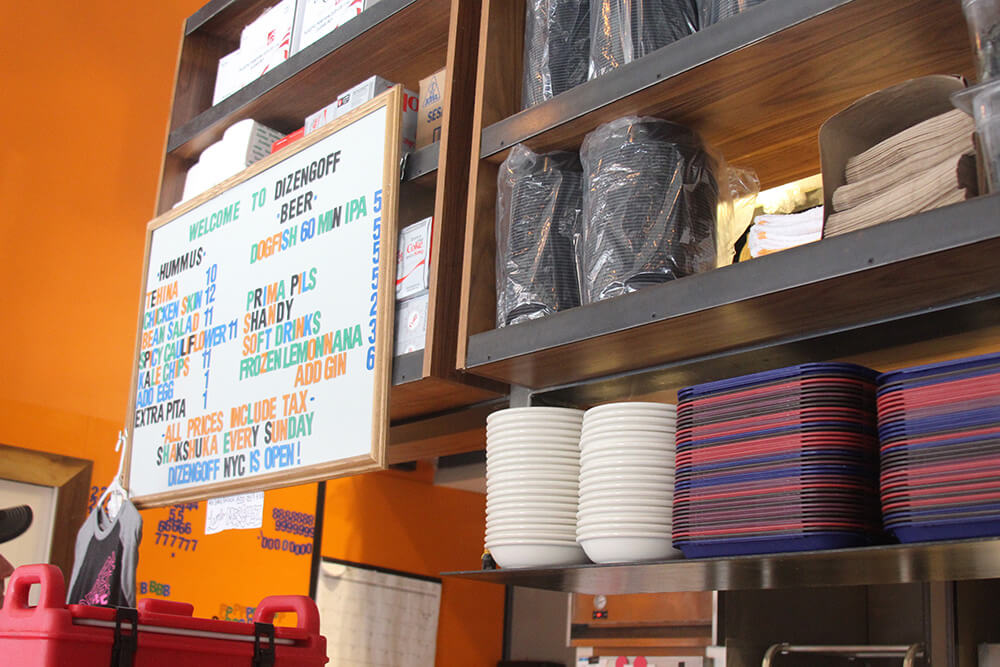 What makes Philadelphia shine is that almost all independently owned restaurants have lots of vegan options. So many, that I know I would never be able to feature all the restaurants that I have been to that I think are worth mentioning (although, maybe I should try?!) Khyber? My husband loved it. Was some dosas? Go to Philadelphia Chutney Company. Gym Rat? There are options at Fuel. Yes, vegan food seems pretty normal in the city of Philadelphia. So if you have a stubborn friend who doesn't want an all vegan menu, you can pretty much select anything in the city and get something very good.
Dizengoff falls into this category. Not vegan, but super trendy and very vegan friendly. I first heard about the place from photographer Ted Nghiem (who's photos are much better than mine) And when meeting up with my friend Chrissy, she wanted to try the place out.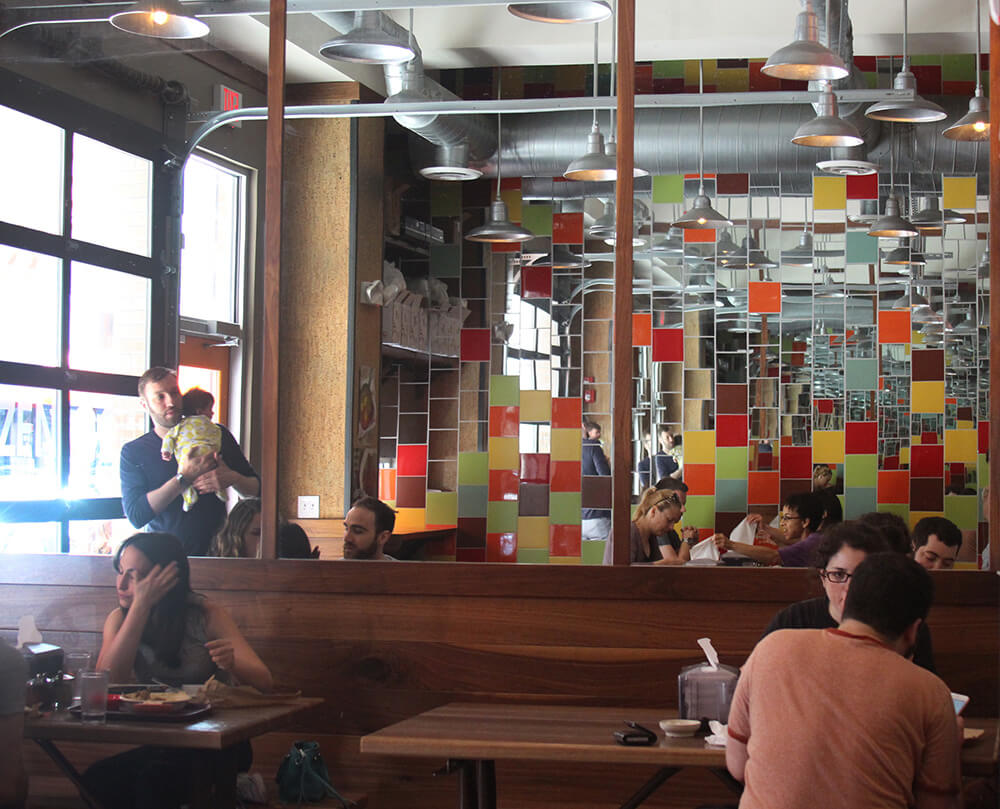 Dizengoff features seasonal food in a middle eastern style. Naturally hummus and pitas are on the menu year round, but aside from that the menu has never been the same each time I have been. When I first went, Chrissy and I pretty much got the two vegan options (out of 4-5 options) which was a fava bean hummus and a hummus topped with beets. It was hard to choose which was better. The fava bean dip was amazing, but the it was nice to scoop chunks of beets from the second dish.
The second time coming I went with my husband. We were originally planning on eating at The Philadelphia Chutney Company, but we got there too early. We noticed Dizengoff was opened and thought it would be a good place to eat. We got Spicy Cauliflower dish, which was a bowl of hummus with tender cauliflower covered in a spicy sauce. The meal was really filling, and we both filled up by just sharing the plate. All of their hummus dishes comes with a side of pickles, a cucumber salad, and a pita. You can buy an extra pita for $1, which I recommend especially when sharing.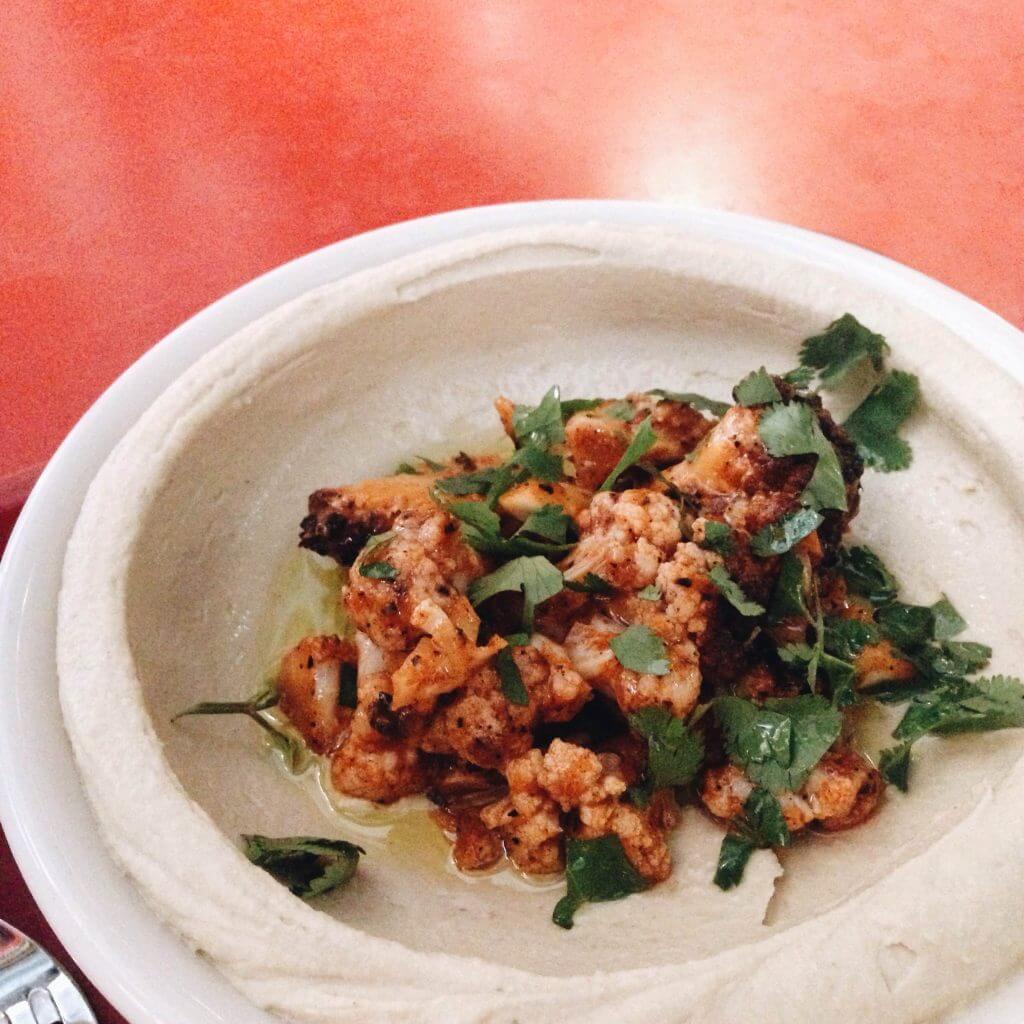 Things to know about the place? Well, the store in Philadelphia is VERY small. It is a hole in the wall and finding a spot to eat might be hard depending on the time you come. They do take out and you can eat in Rittenhouse Square. Just keep in mind that if you take out and eat in the park that you can't grab a beer to go. No drinking booze in public in Philly. They have a second location in New York City, th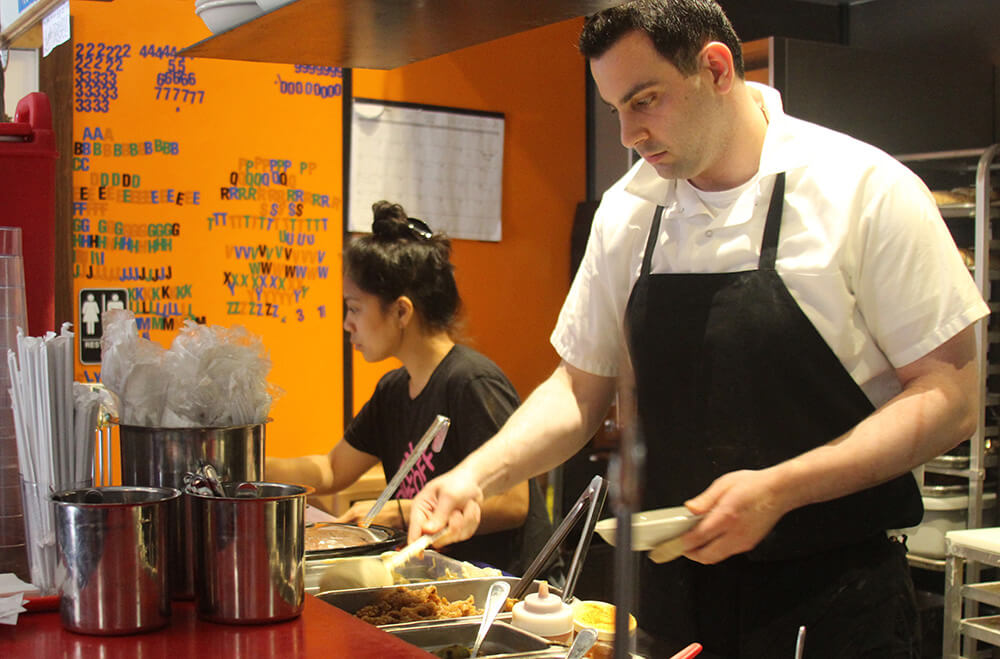 ough I have never been. I can only assume it is equally as small.
Don't be afraid to ask which dishes are vegan, since the menu is so small the staff is well aware of what is vegan, vegetarian, or not. I love how small the menu is, because it sometimes forces you to take a chance. I don't think I would of ever picked out that fava bean dish if there was a huge selection to choose from. And the food is fresh and top quality.