May 30, 2017
Naked Lunch at MOM's Organics
1631 Kings Highway North Cherry Hill, NJ 08034
more locations in Maryland, Pennsylvania, Washington D.C., & Virginia
website | facebook | menu
When Alexa came to visit the Little Wolfie I thought it would be a good idea to get out of the house. We went to try out Naked Lunch- a small cafe attached to the food market chain MOM's Organics. I am here to gush about both places. I know I don't talk about markets that often, but I am totally digging this one!
I was pretty skeptical at first, MOM's opened up across from the Whole Foods in town. I thought "who the heck would shop at MOM's over Whole Foods?" There are definetly pros and cons between the two. The biggest (only?) con about MOM's is that they don't have a barista bar. Womp womp! And clearly there are some brands that aren't available at MOM's that are at Whole Foods. But on the flip side there are MORE smaller brands and products at MOM's organics (and actual sales!).
I remember coming into Whole Foods years ago and finding everything so new and amazing. There were so many eco-friendly and exciting new vegan products. But as time went on, it seemed to be not-so-special. I don't know if it is because I am older, or if they got rid of the more unique items, but coming to MOM's reminded me of the early days of Whole Foods and being excited about grocery shopping. There is a huge section of bulk foods including pastas, grains, beans, and soaps. They sell tofu by the pound and roast their own coffee beans. They are really interested in reducing their carbon footprint. Don't want to waste a bag each time you buy beans? They sell glass jars to fill up, and I am sure you can bring your own containers.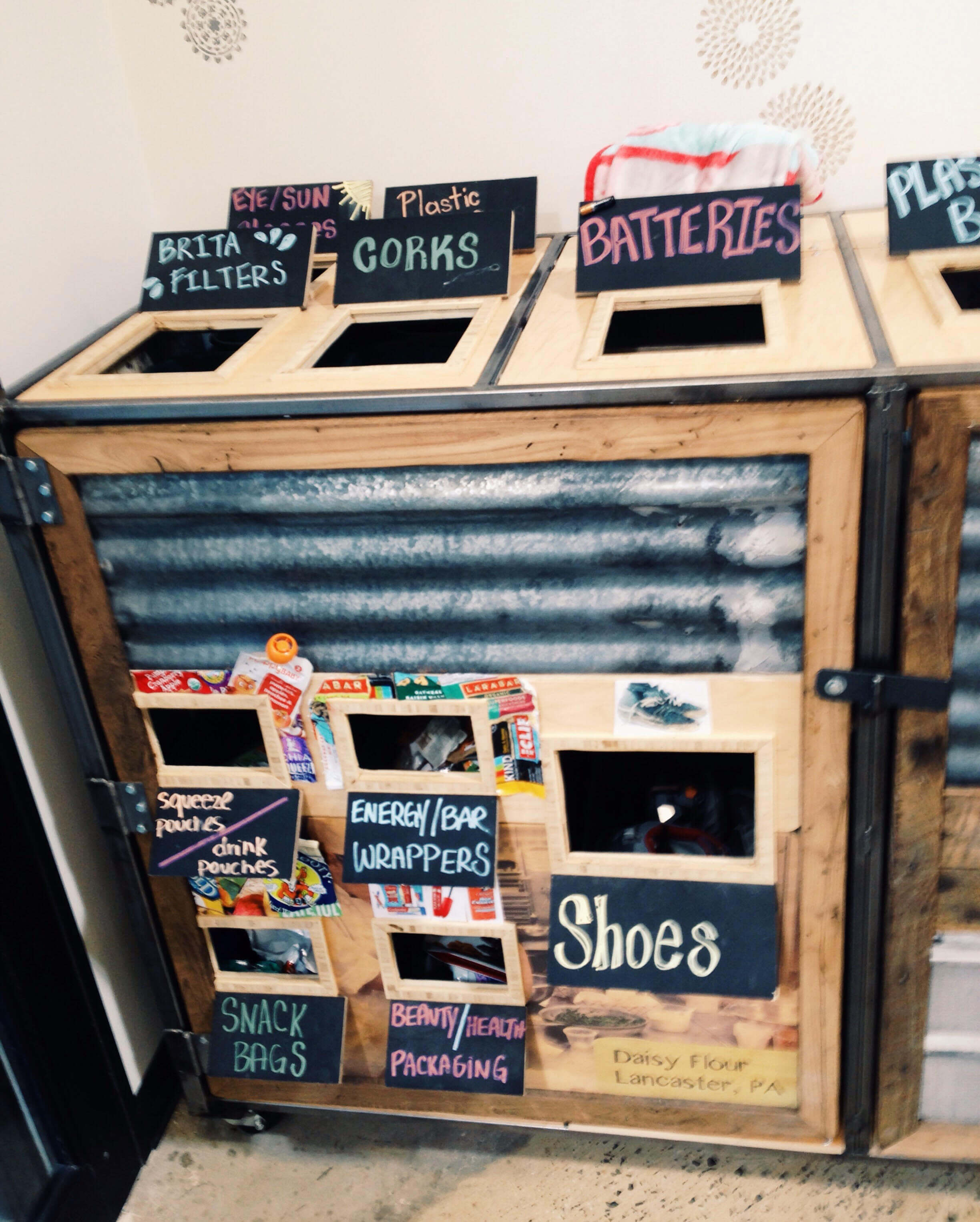 There are also lots of products for sale that aren't food. I almost flipped that they sold cloth diapers- the first store I saw them being sold in! I even bought a reusable coffee filter from there and they do seasonal collections for recycling items. Recently there was a jeans drive. At the exit there is a recycling bin for many different types of non-traditional items – snack bags/plastic bags, brita filters, corks, and shoes.
Any my favorite is that near the registers there are free cups of water- right next to the bottled water. How nice!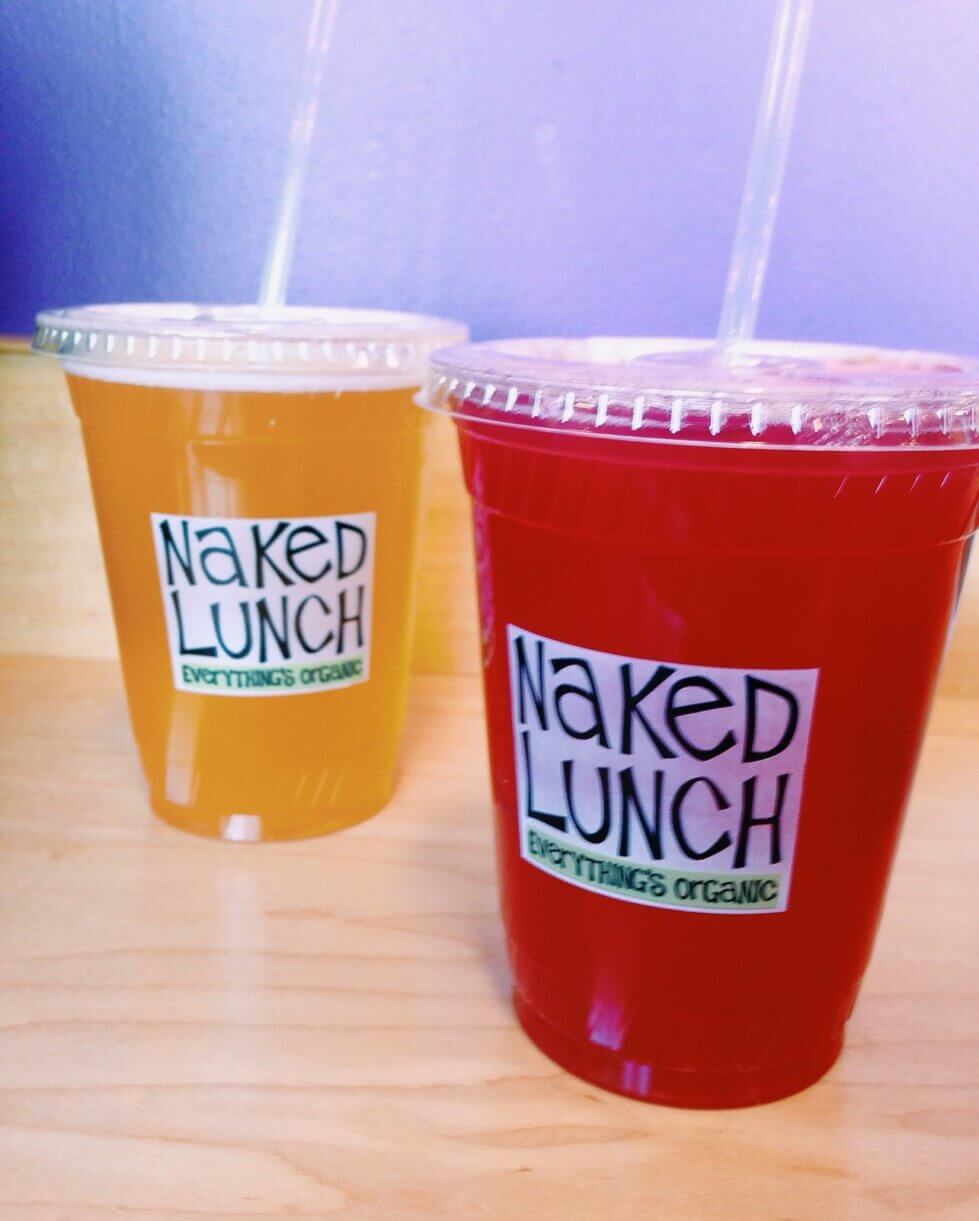 As mentioned they have a little cafe named Naked Lunch. Alexa and I ate here. They offer on tap kombucha, which isn't as tasty as the ones at Whole Foods or Heart Beet Kitchen. It is a smidge too sweet for me, so depending on your preference, you might like it more. But the price is MUCH cheaper than the other two locations, so it is totally worth it. They also have fresh juices, though we didn't try any of them.
The area for eating is very small, but there appears to be a wifi area on the second floor of the store. I haven't checked that out yet, so I can't make any comments on how nice it is. But I would ask the staff about it if you want to take your time eating your lunch.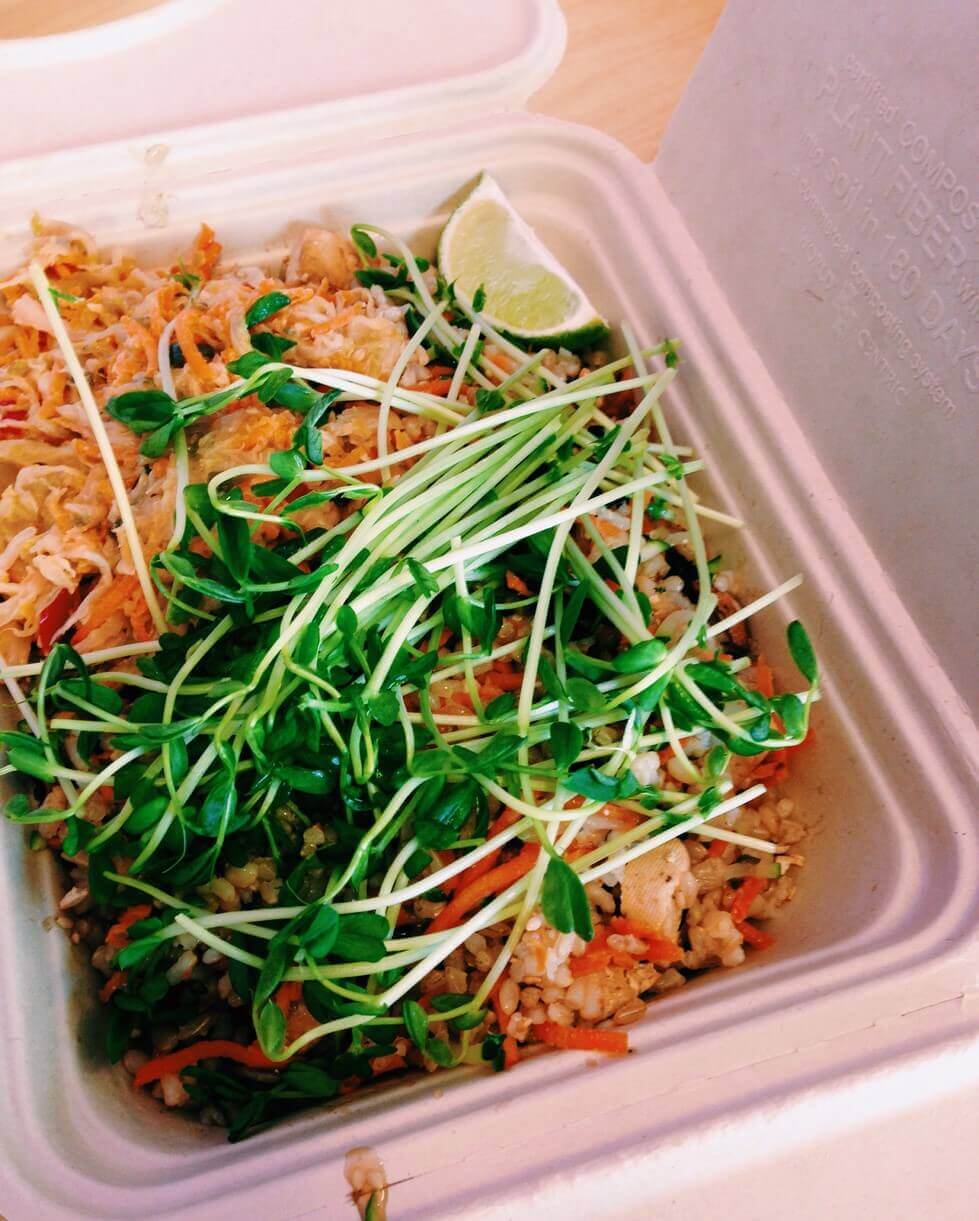 All food is organic and vegetarian and the options that are vegan are clearly marked. The portions are huge! Alexa and I both had food to bring home, and used it in meals for several more lunches. I can easily say it is worth the $10 (roughly) that we paid for our meals.
I got the Lin Bowl which had tofu, brown rice, carrots, seaweed, zucchini, and kimchi. It was super tasty and reminded me of fried rice. I ate maybe a quarter of it while there, and proceeded to use the rice in wraps for 4 different lunches. I wish it had just a little bit more tofu to rice. But that is my only complaint.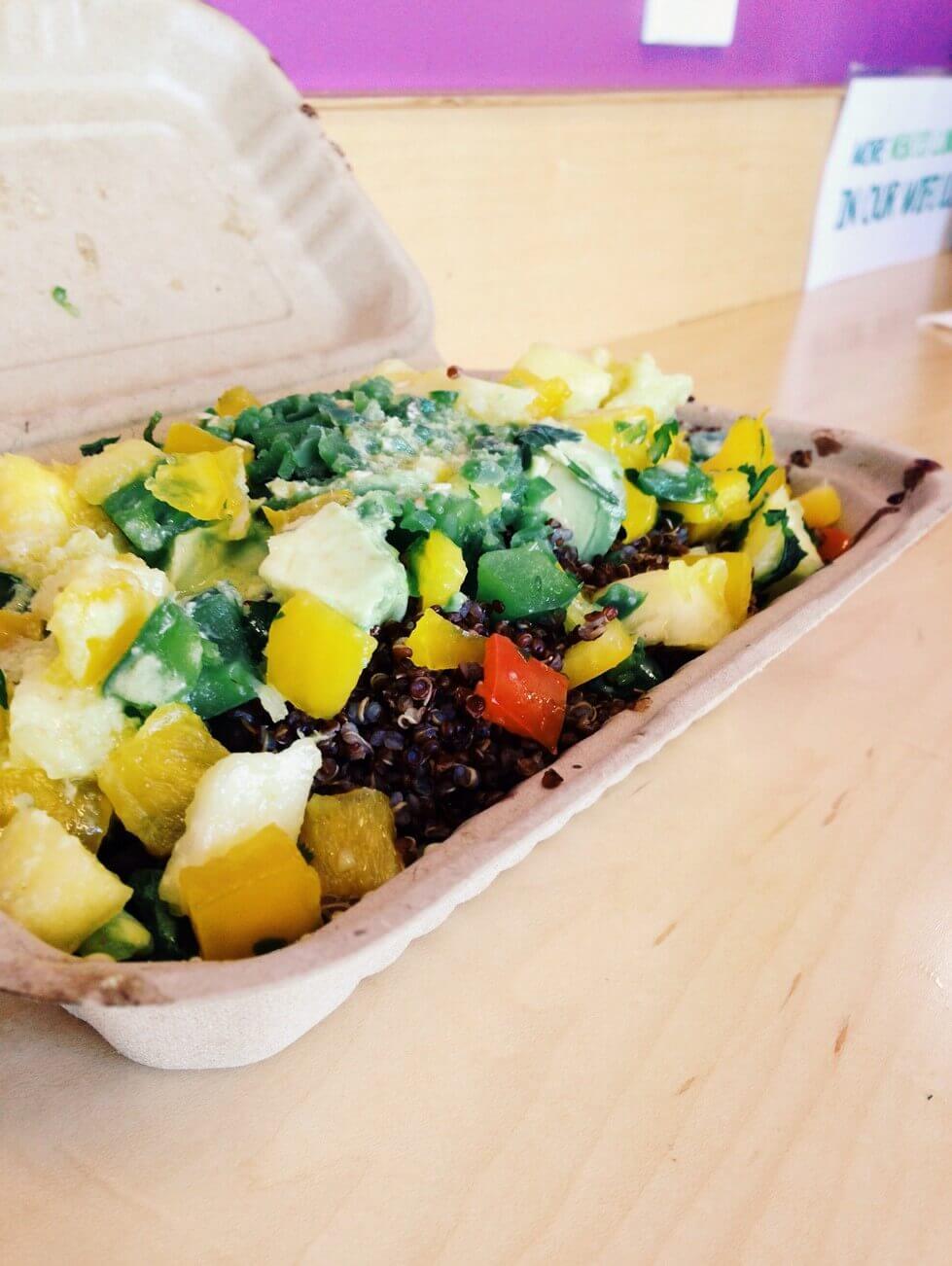 Alexa's note: I ordered the Jammed Yam: Sweet Potato topped with pineapple-quinoa stuffing, avocado, and garnished with cilantro and jalapeño-lime dressing…

I loved how refreshing this tasted. I don't think I would ever think to put all of these items together in one dish but it definitely worked.

The only thing that's tough with vegan dishes for me is that a lot of times the dishes can lean towards being mostly carbs depending on the grains and veggies. I track my food on an almost daily basis (it's not as grueling as it sounds – I promise!) so this really helped me meet my carb intake with the quinoa and sweet potato. The jalapeño-lime dressing wasn't too spicy but definitely added a good flavor to the dish that was nice.

Like Jen said, we had plenty to take home, so I used it as a side for almost three meals after we went here!