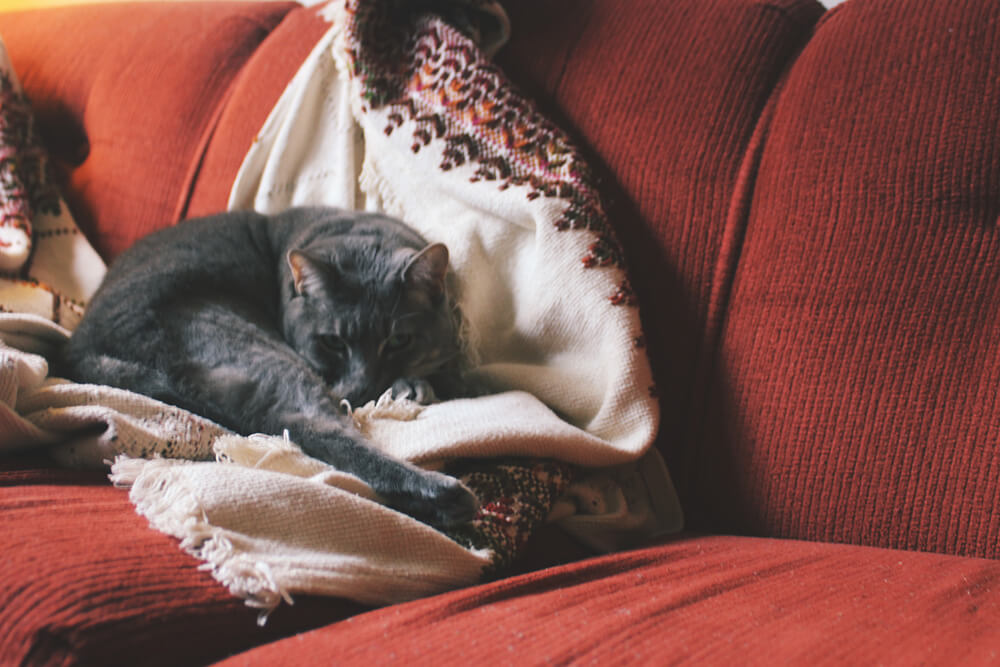 Happy Thanksgiving everyone! I know this post is a little late, but I've been busy in the kitchen and busy being sick. My allergies reared a new, ugly head that was both horrible and obnoxious. My eyes swelled up and became horribly itchy. I started to wonder if I was getting pink eye. Wonderful timing as I had to prepare many sides for our Thanksgiving dinner with my in-laws. Terrified of being contagious, I asked Jon cook most of the sides.
I wanted to share my Thanksgiving, because it was probably the best Thanksgiving I had (well food wise). Every year I almost always break my veganism, because my choices ranged from veggies swimming in butter to veggies playing hide-n-seek between bacon bits and cheese. This year, my Mother-in-law cooked everything vegan with the exception of turkey, gravy, and one side. This gave me the freedom of choice.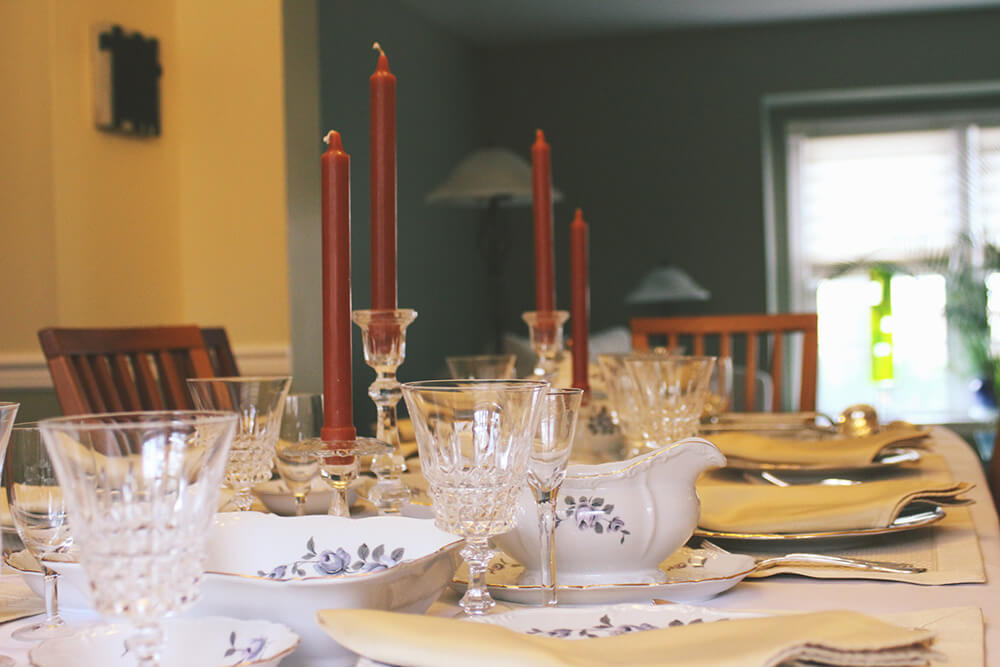 My Mother-in-law loves decorating a dinner table. I wish I could put forth such effort in my own home. When I read blog posts for "easy Thanksgiving centerpieces" I always wonder: who has space on their table for centerpieces? Then I think that maybe I could just sucker any future kids I may have into making the centerpiece so I don't have to think about it. Crafts are fun right? Kids should love making a paper turkey. And no one is going to say how crappy it is, because no one wants to shatter kids' dreams. Point is that I may have figured out a way to decorate my table without actually doing anything. Sadly though, my husband can't cut paper in a straight line and is far too old for a poorly made hand turkey to be "endearing." So instead, his Mom took care of the decorations and made her table stylish.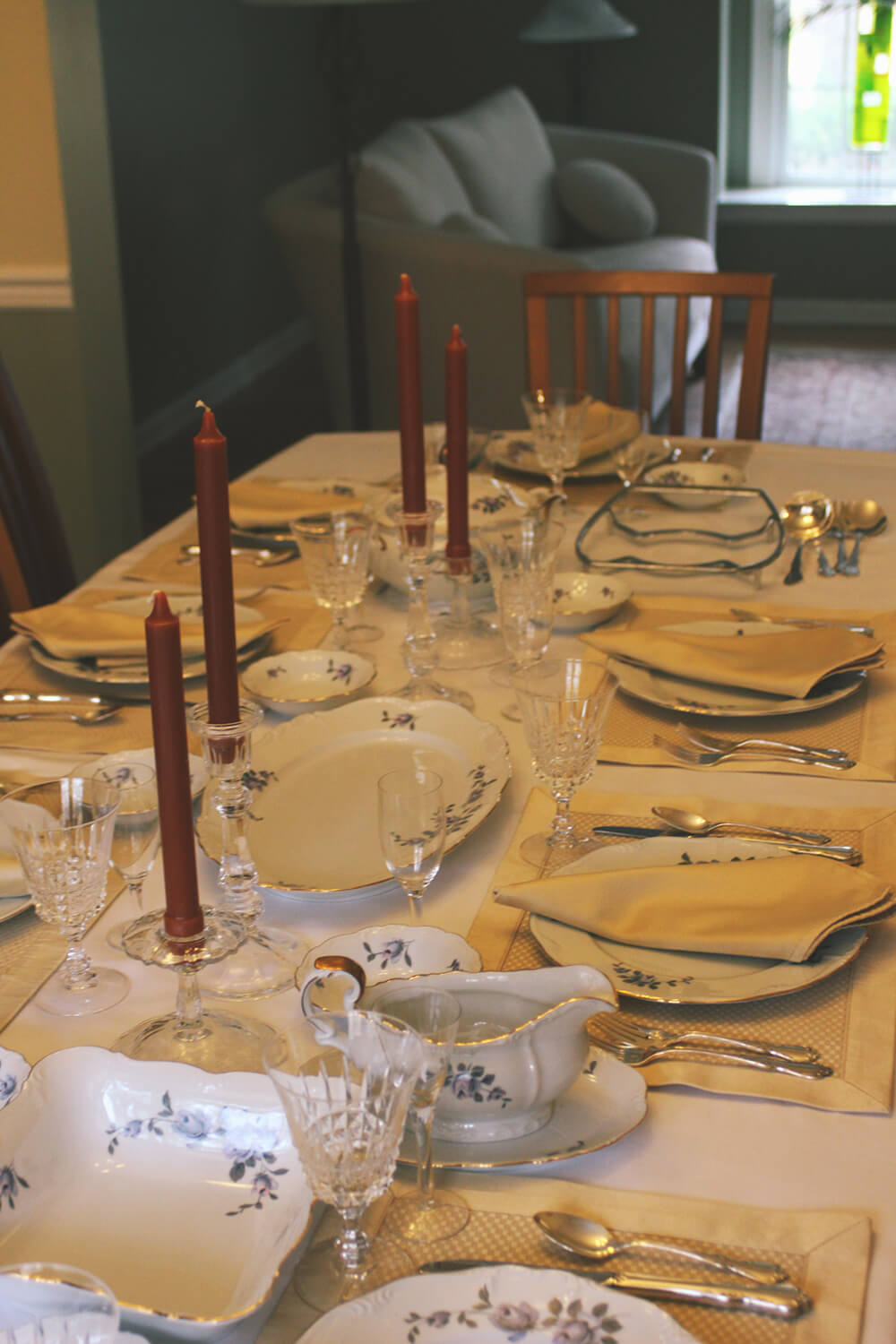 Jon's Brother and Sister-in-law drove up from Virginia with their massive black lab, Duke. Duke is the friendliest, most well behaved, and most docile of any labrador that I've met. He is also spoiled rotten as he gets home cooked meals ever since being diagnosed with a long list of allergies. I know lots of humans who don't get daily home cooked meals. I hope this pup knows how lucky he is. He spent most of Thanksgiving day bouncing from person to person in search of attention or just a hug.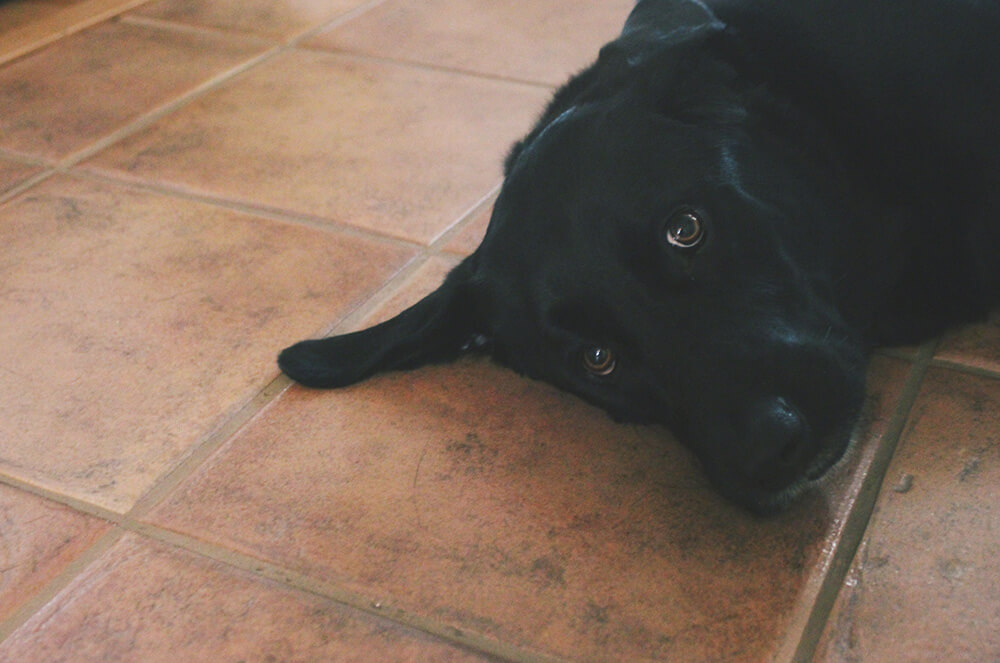 As mentioned our spread this year was the best I experienced. There wasn't a single dish I didn't enjoy. So I will go food by food providing links (if they exist) to recipes. I hope this spread inspires your future holiday dinners.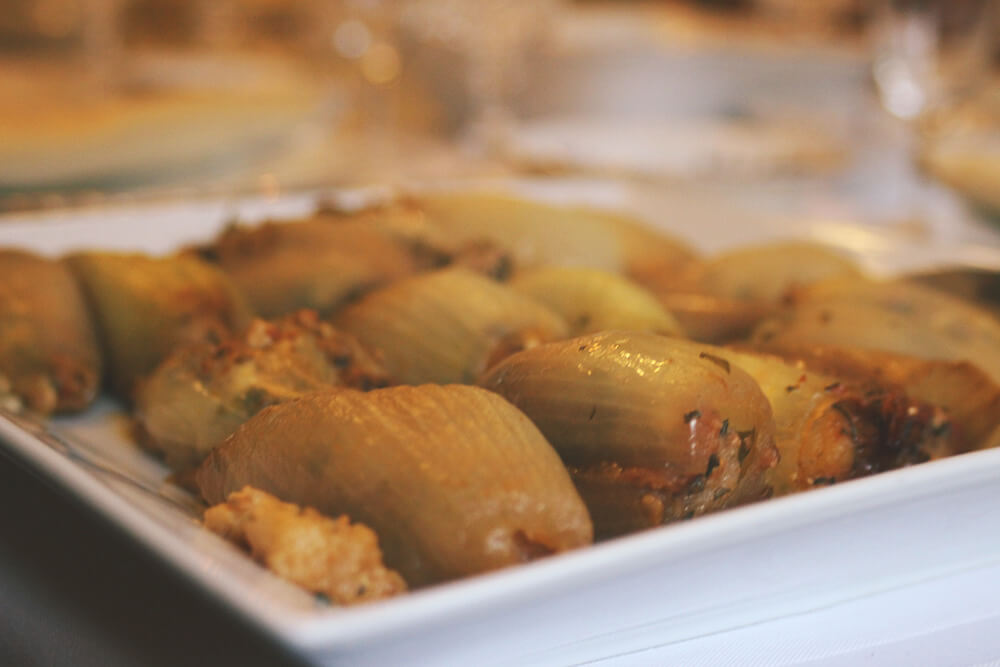 Has anyone heard of stuffed onions before? I hadn't until this Thanksgiving. This was a recipe from my Mother-in-law's friend, so there isn't a link to share. She had to take off the outer shell of the onions, cook it, and stuff in a similar manner as stuffed cabbage. The onions were stuffed with tomatoes, breading, and feta cheese, but she left a few without the cheese for me.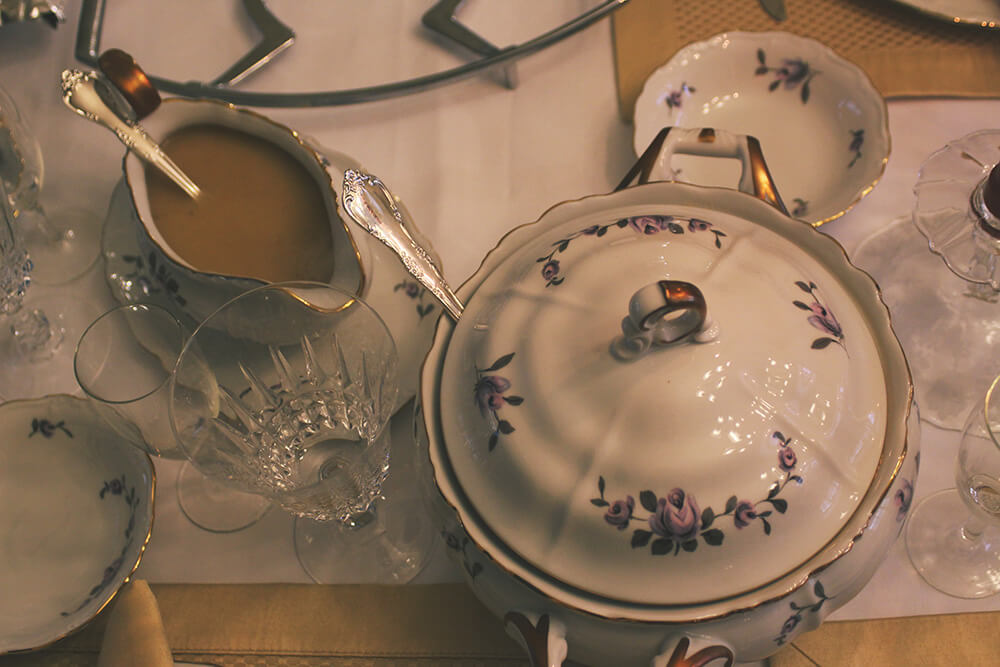 Every year simple boiled carrots make it to the dinner table. It is my Father-in-law's favorite and is pictured above in the covered dish. Next to it is a turkey-based gravy. I made a mushroom miso gravy for myself, but it didn't look as nice as it tasted.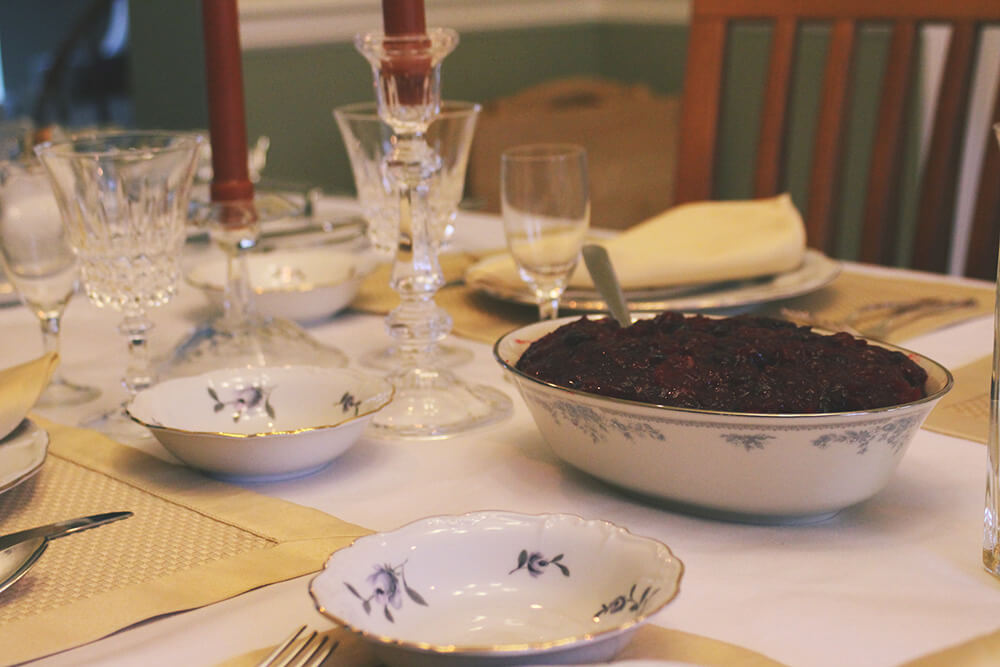 I am actually not a fan of Cranberry sauce. Is that a little odd? I usually find it too sweet, and may be better as a garnish instead of a side. However, this year's cranberry sauce seemed to be an exception. The secret? It was cooked with port wine. This gave the sauce a robust and complex flavor. Although I am not sure if it is the same recipe, Cookin' Canuck has a port wine cranberry sauce that looks pretty good.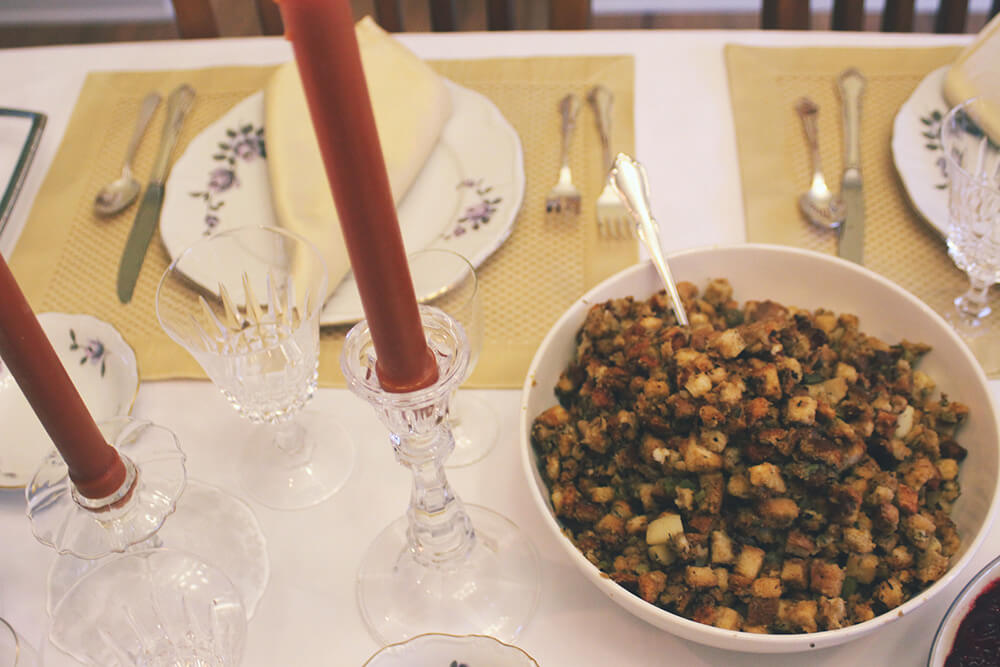 I have no idea what was in this stuffing. I am not fully even sure what the point of stuffing is. Sure it was bread put into a turkey, but now there are so many recipes that don't involve the stuffing to be stuffed into something. This is one of them. I can say it tasted amazing with my mushroom miso gravy. It was so good, I am actually thinking about eating some of those leftovers right now.
Unfortunately the photos of the actual brussel sprouts didn't turn out well enough for the blog. They were all blurry. But this was a really tasty dish. They were shredded brussel sprouts that were sautéed with a small amount of apples and apple cider vinegar to give it a little tang.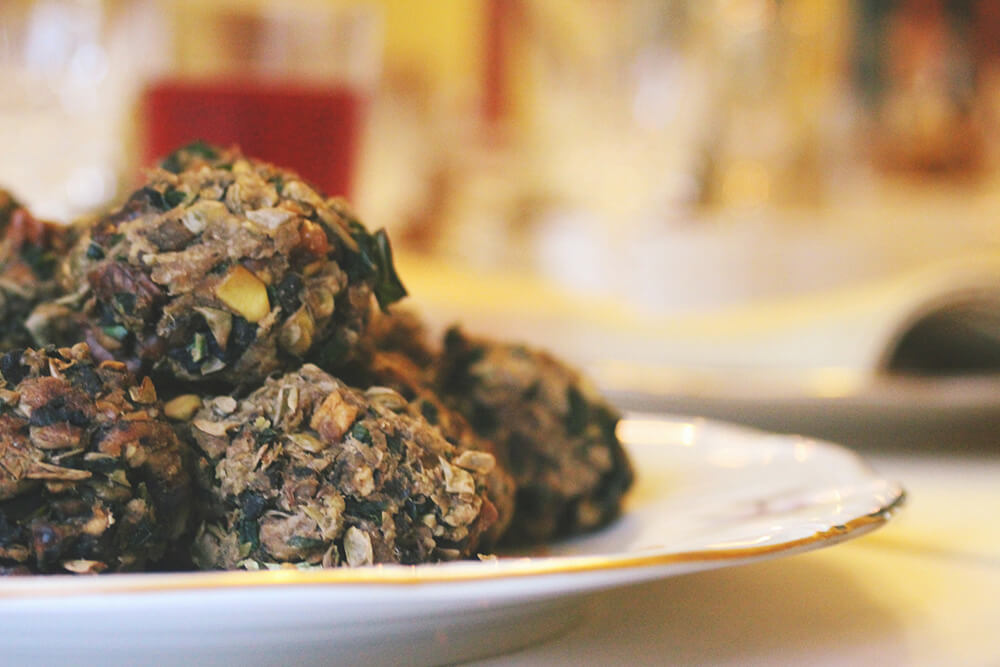 I made these lentil balls with only one person in mind- me. But it seemed that other people enjoyed the dish, and I was asked to leave some behind for others to take home as leftovers. It is definitely a dish I would make again, but the beauty is that they freeze well. So make it ahead of time, freeze it, and bring it out any day of the week for a meal. The recipe is over at Oh She Glows.
These green beans already made an appearance on the blog, and it didn't have burn onions on top. I made some last minute changes (like I thought burn onions would be more crispy, right?) by adding some cashews to the mushroom like gravy. I had soaked some cashews with the intention of making "rad whip" but ran out of time. I figured it could only enhance the green beans so I blended them in. It created a very rich and creamy sauce.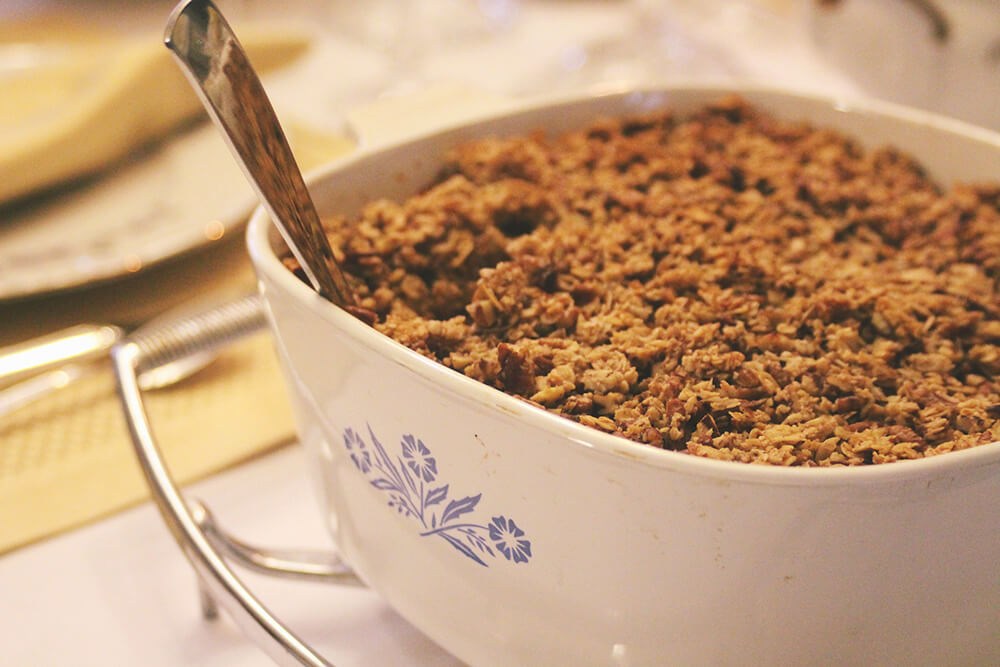 On my green beans post I mentioned how I hated green bean casserole so much, I felt like there had to be a better version out there. The same thing can be said about sweet potato casserole. So many times I had tried making a sweet potato casserole and just found it to be too sweet. So when a recipe was posted on Oh She Glows for a Sweet Potato Casserole, I knew I would give it a try. Honestly, I don't think I'll try a different recipe in the future. It made a crispy granola like topping that was perfect to go on top of a lightly sweetened sweet potato.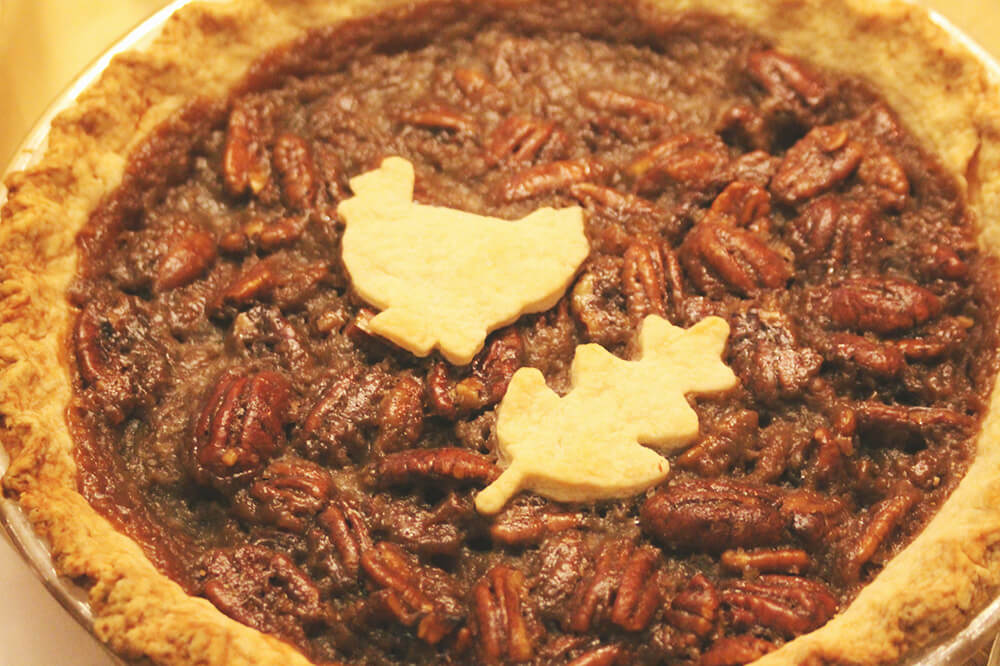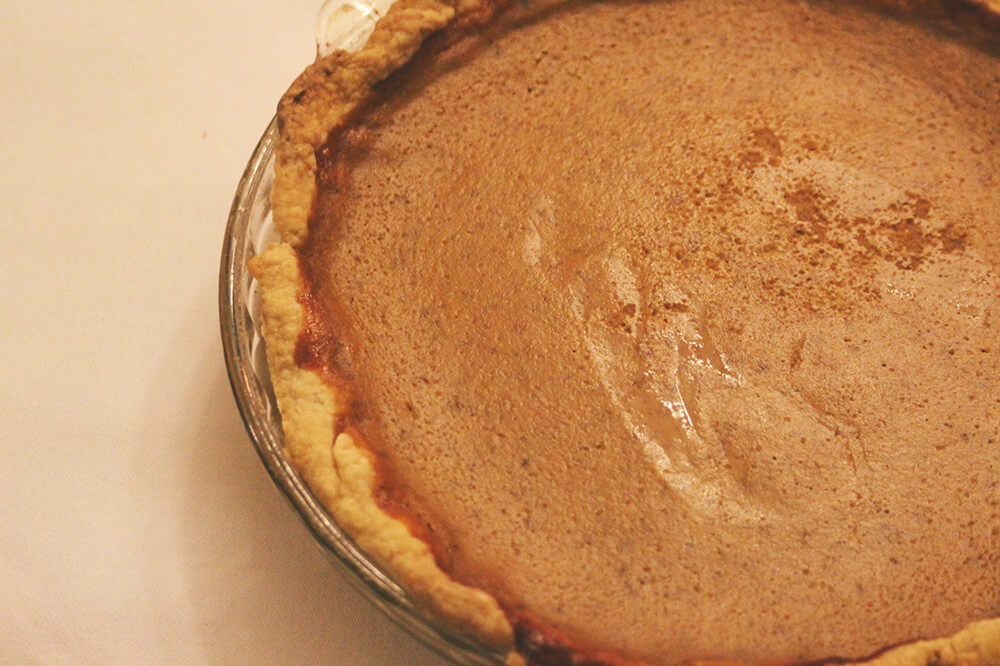 Then comes dessert. I can safely say that my husband pretty much made the entire pecan pie. I blended a few ingredients together, but nothing else outside of that. We used The Post Punk Kitchen's Maple Pecan Pie, which is tasty. But I joked it was pretty much a shoo-fly-pie with some pecans in it. There was also a very not vegan pumpkin pie. It is just what my Father-in-law makes every year. He also praises his crust every year, or any time he makes it.
What was the highlight of your Thanksgiving?