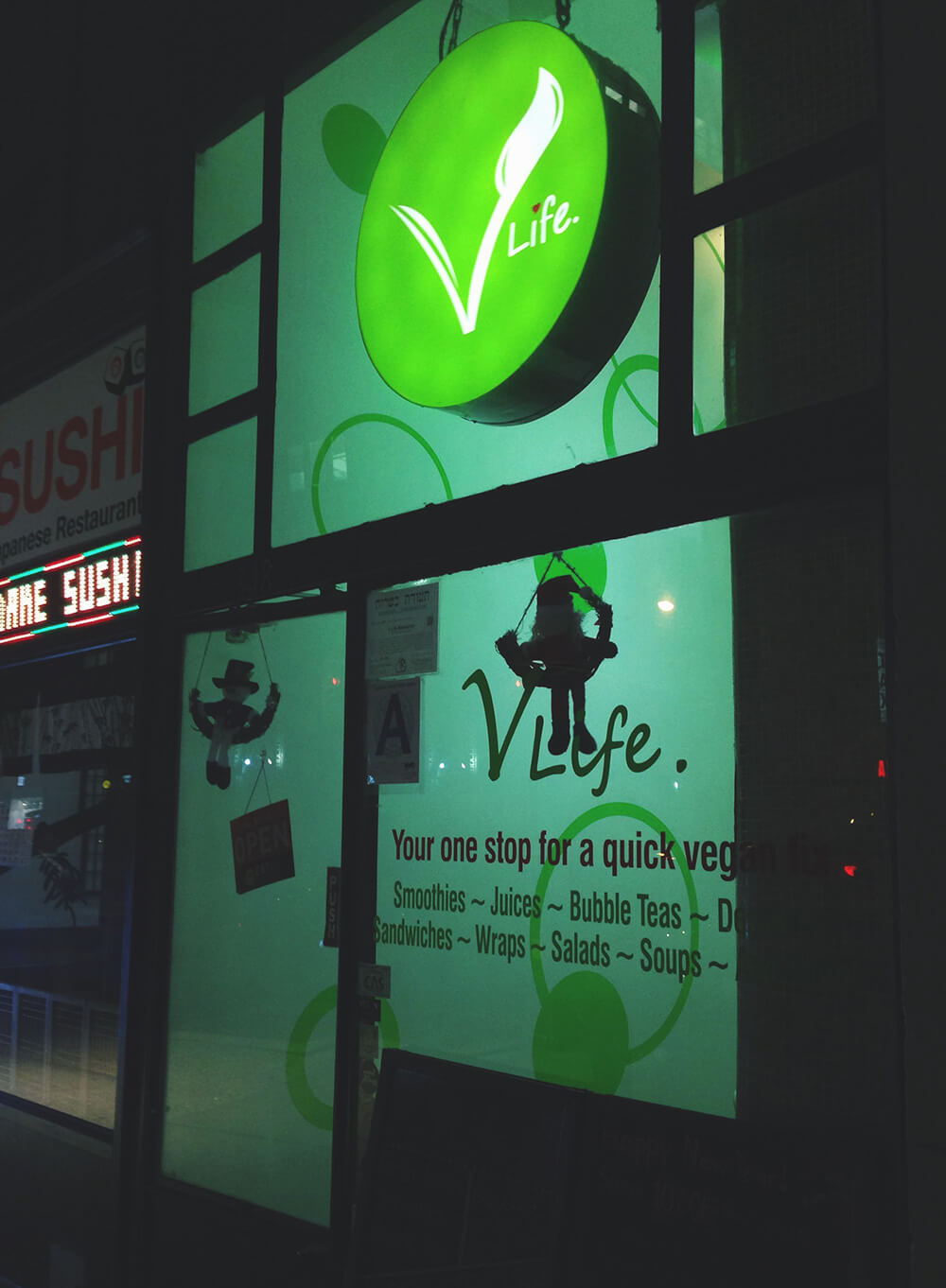 VLife
348 7th Ave (29th&30th) New York City, NY 10001
website | facebook | twitter
New York City is known for it's large selection of vegan restaurants. Even if you aren't eating at an exclusively vegan place, many tend to have a vegan option. The only downside is that New York City, particularly Manhattan, can be very expensive. Sure you could go to Chipotle, but that wouldn't be an exclusively New York or vegan experience. When Jon and I went into New York to celebrate Alexa's birthday we wanted a cheap place to eat since we know we would be spending more than normal on drinks and karaoke. VLife filled that gap.
Oh boy are you guys ready for some great photos?! Well too bad. These were taken with my cellphone because I didn't want to lug around an expensive camera while at a bar (we went to Ginger Man, which has a killer vegan black bean soup) I already get nervous with my wallet and cellphone! Sadly, it was night time so you aren't getting the greatest shot of the entrance, and we were a little intoxicated by the time we stopped in so I didn't have the will power to stop and take a good photo before eating. That being said, enjoy the review.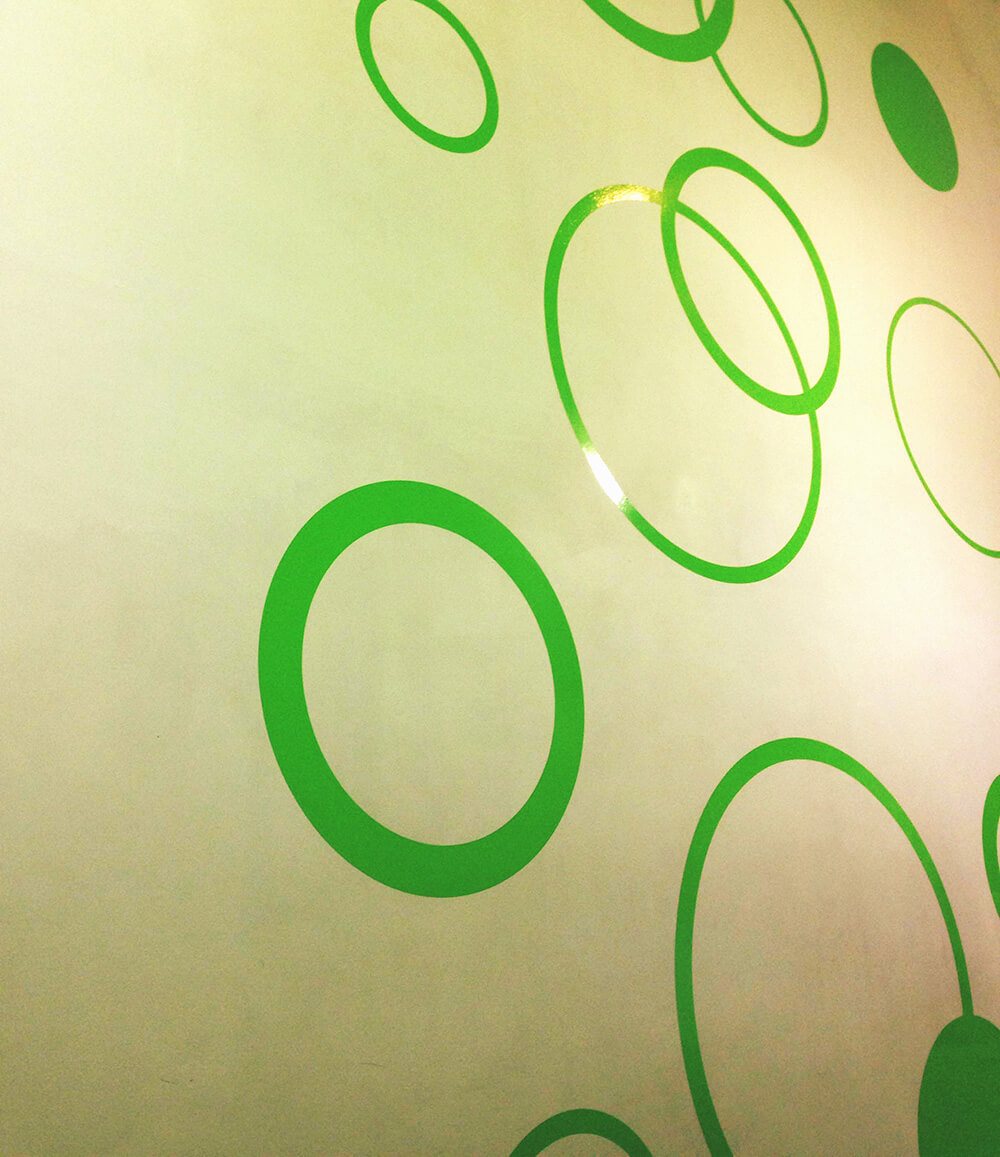 Just like my review of Beyond Sushi, this is another hole in the wall sort of place (if you notice I do these a lot, as we tend to eat out mostly when out and about). There were a decent amount of seating, but the lighting and environment wasn't the greatest. You can at least give them some points for trying. The walls are white with bright green circles, so it isn't the worst. It seemed that there were a lot of take out orders with people picking up, and delivery people picking up orders (which BTW, looks like they use a third party service, not sure which one though.)
If you aren't aware of the location of the place, it is on Manhattan island close to Penn Station. So if you are going to Madison Square Garden or just getting off/to the train this is a quick place to go. Other areas you will be walking distance of (like 10-15 min walk) would be K-town, Bryant Park, New York Public Library, Garment District, Empire State Building, and Times Square. If I was instructing a vegan who is heading into New York via bus or train arrive in Penn Station, I might suggest heading here first to grab a bite, then heading up north on the island to Central Park, Saint Patricks Cathedral, Rockefeller Center and all that fancy shit- but then again I don't know what tourists do in NYC.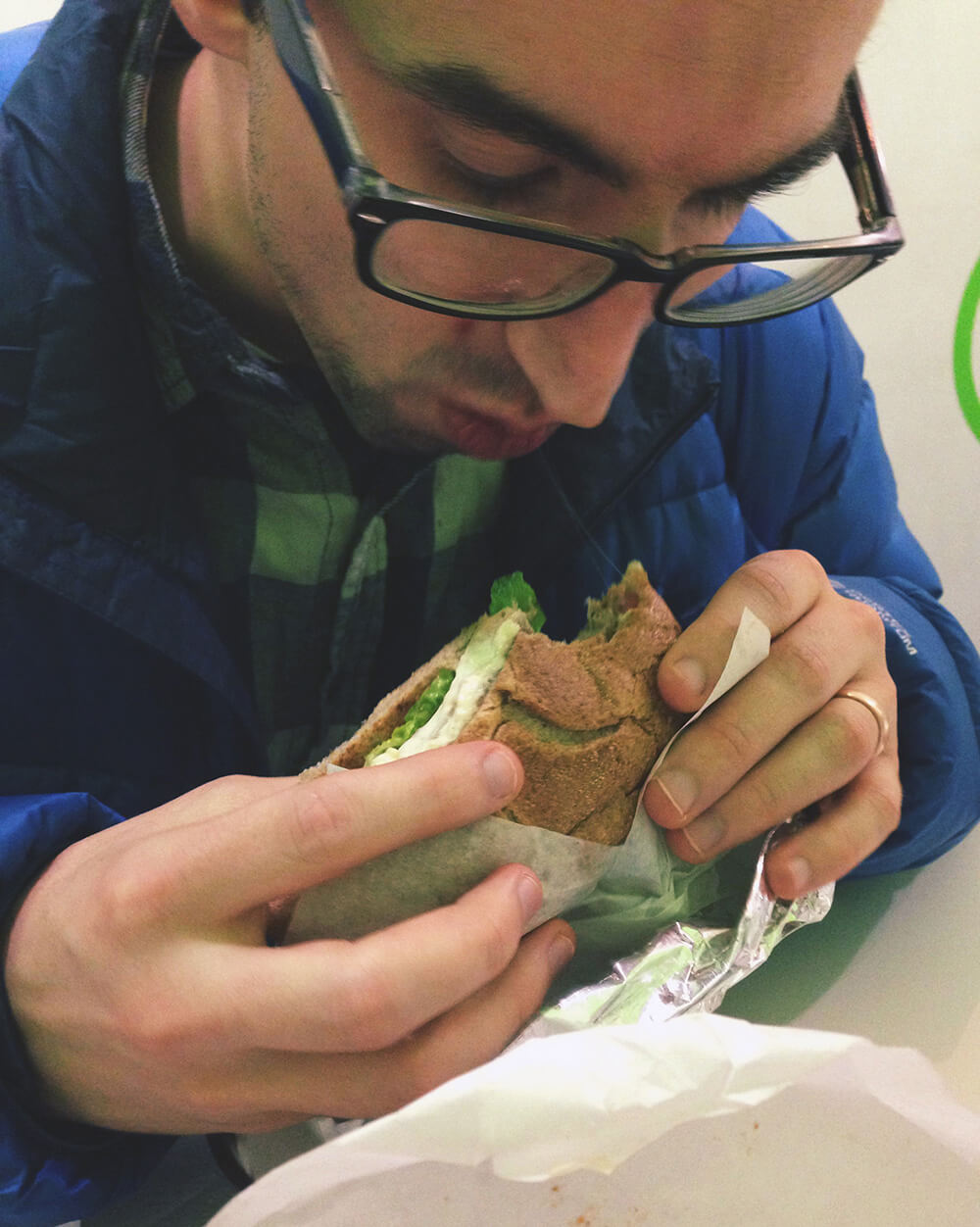 We were pretty hungry when we headed in, so we ordered fast. Jon got the Bodacious Burger, which is a soy based burger. The patty was pretty good, and super juicy which I don't get often in a vegan burger. The burger came with a side dressing/sauce to spread on the bun. But the burger was juicy enough on it's own that we saved the sauce for the fries, which is ordered separately from the burger. We picked their cajun french fries (which doesn't seem to be on their online menu) with their mild chipotle chili sauce. The fries were very yummy, and my husband LOVED the sauce. Personally I found it a bit too sweet, but still a fun way to switch it up from ketchup.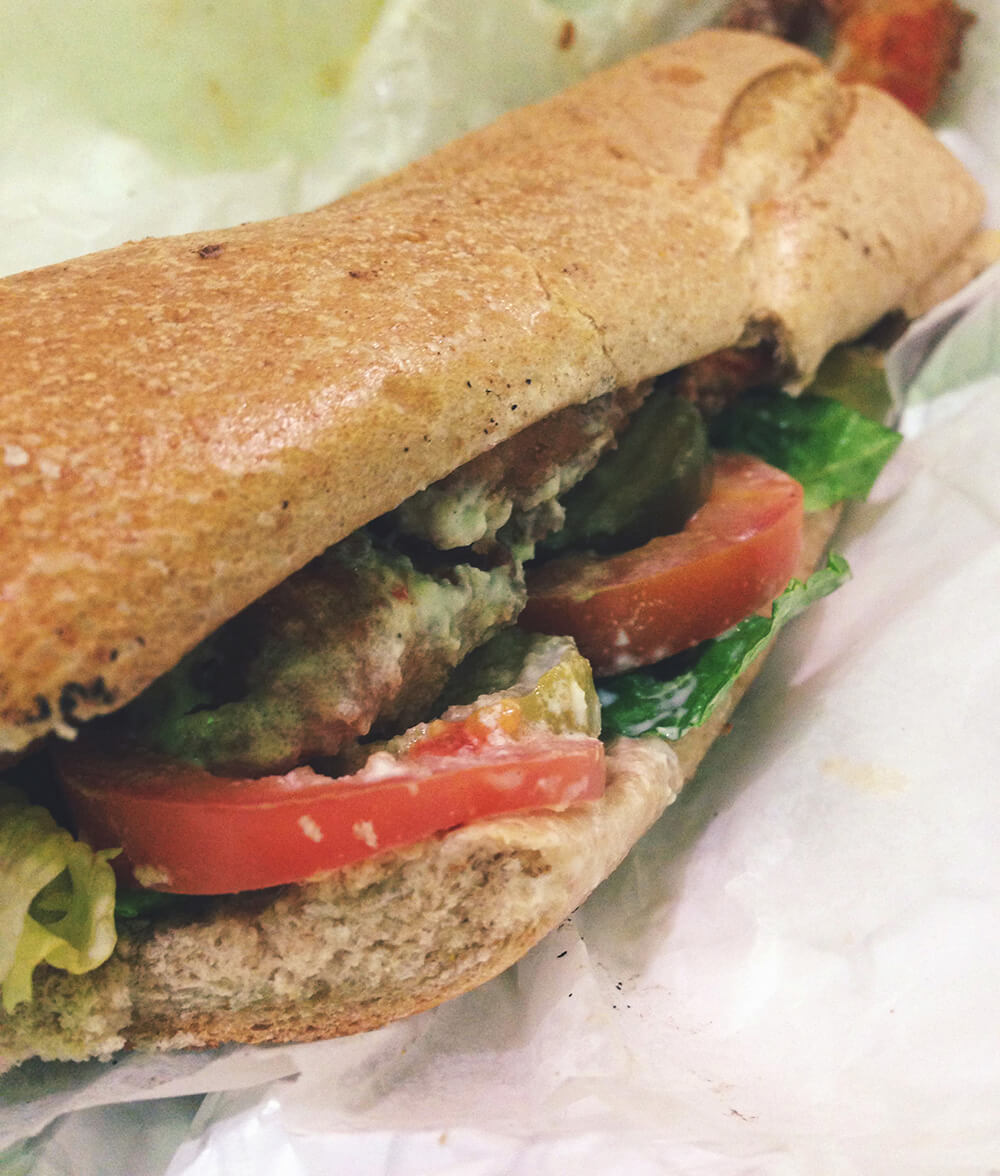 I just came back from my trip from Florida (and had so many salads) where my Aunt made everyone authentic po' boys. Naturally I couldn't eat the shrimp, so when I saw it on the menu, I figured I had to get it. It was a little disappointing. This is my first time having fake shrimp, and they were actually close to the real thing. Sadly there were some problems with the authenticity of a po' boy. The shrimp was simply too big (they probably should of just chopped the faux shrimp) and the batter seemed to have a hard time sticking on the shrimp. I guess I shouldn't of expected so much from a regional food. But if you look past that, the sandwich was pretty good.
What I like about this place is the price point and location. This is a great lunch stop for most NYC tourists. The prices are cheap for the city, leaving Jon with a $7 burger, and me with a $9 sandwich, and fries that were an undetermined amount (it could of been $2 to add to my sandwich, or around $4 as a side, I don't have the bill with me right now.) The Happy Cow got a lot of mixed reviews on their site and I can see why. I would probably give the place a 3 out of 5 stars, but might come back for more. Most everything is mock meats on the menu which can rub people the wrong way, but I rarely cook with them so they are usually a treat for me.