November 21, 2016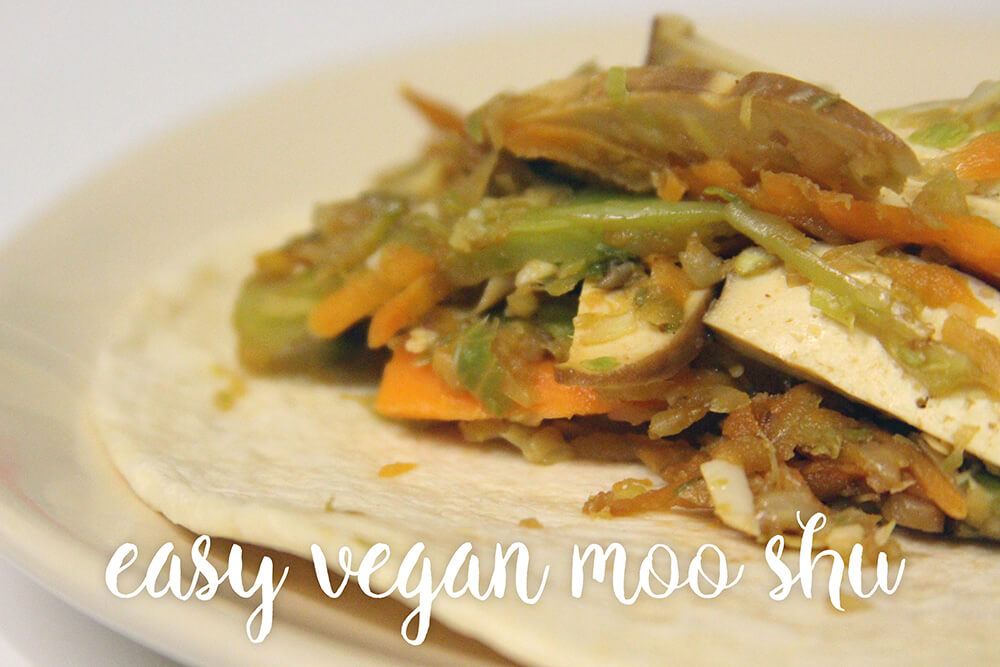 I have something to confess- I hate holidays. I mean I LOVE Halloween, but I am not fond of the food traditions for American holidays. Unless I am making my own spread, I am not a fan of Thanksgiving. It usually involves me asking my husband what he wants, and then making it. My family on the other hand- seems to love it. But if you left it to me, I would rather be eating Chinese take out. I am pretty sure last year we had no Christmas dinner planned with family members and I told Jon all I wanted to Chinese take out. He thought I was kidding. I WAS NOT. We got home from his parents, and I sulked that it was too late to get general tso tofu, and he just stared at me in disbelief. He offered to get Chinese the next day, and it is never the same.
So my happy vegan memory was when I was able to get that Chinese take out. I can't remember the exact year, but at some point in high school, I remember spending the 4th of July with my Mother. It was pretty un-American. We ordered Chinese food, watched Crouching Tiger Hidden Dragon, then watched the fireworks from our front yard (barely.) *sigh* Those days are over. Especially my favorite thing about the 4th of July, the fireworks display in Red Bank has been stopped, which is shame.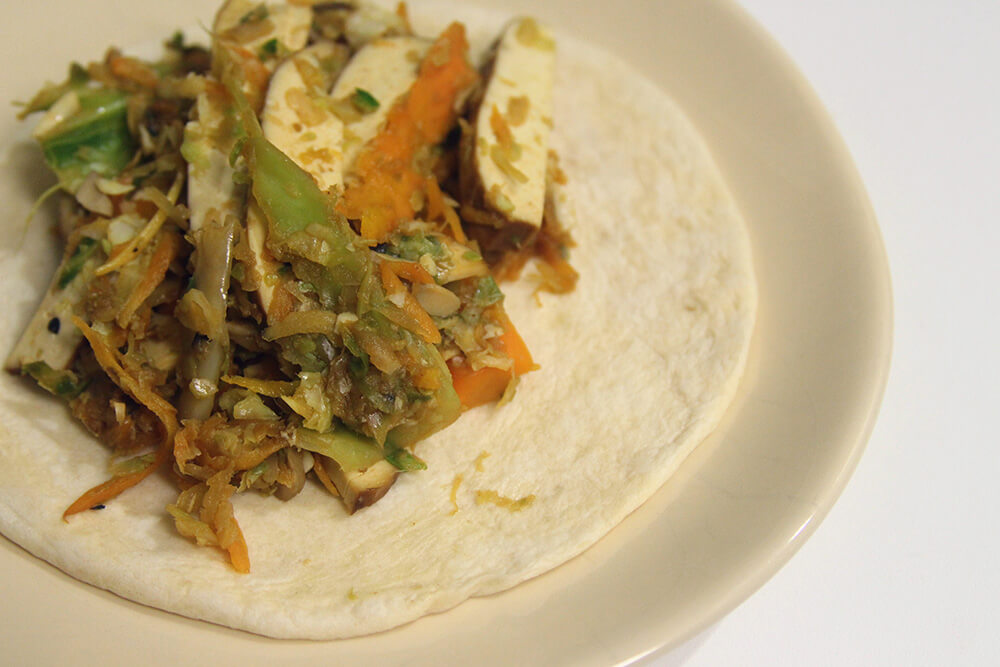 I don't know what I got that night, but there is a good chance it was spring rolls, various apps, and possibly moo shu. I don't know when I first discovered this dish, but it is one of my take out favorites. For starters you get SO much of it. It is pretty much a veggie stir fry that you serve in little pancakes with hoisin sauce. Traditionally you use pork, but any Chinese take out place will make it vegan, or any meat of choice.
I rarely get it anymore, mostly because I might get Chinese take out once or twice a year. But making it at home is super easy. In fact, it is much faster when you use a food processor to shred all the veggies. Make prep easy, and the clean up mostly just a food processor, wok, and cutting board. To make the recipe easier I used pre-baked tofu from a local tofu factory. But you can make your own 5-spice baked tofu.
Most everything is cheap and easily accessible in an American super market. But there are two ingredients that might be hard. The American version of this dish is served with a thin Chinese pancake called a spring pancake. I've read reviews saying you can find these in the refridgerator section of Asian food markets. You can use a flour tortilla that you would use for a taco (that's what I did) or you can serve it next to rice, which is the traditional Chinese way of serving the dish.
I used small oyster mushrooms for this dish, but you can use any type of mushrooms you like. I would try and stick to something like button mushrooms, shiitake, or baby bellas. Thinly slice the mushrooms so they are small and fit well in the wraps.