November 6, 2016
Let's be real here- there is something comforting about a warm milky drink. I am a little hesitant to say that this is a list of lattes since these are all missing the main ingredient in a latte: espresso. I have a small espresso machine at my house, but let's face it, most people don't. And truthfully I don't have the cash to go to a coffee shop everyday. Not to mention that kills a lot of time. So I've become a big fan of making alternative hot milk drinks. I've even done a recipe roundup in the past of various hot chocolates, which I recommend. I tried to feature recipes that were pretty unique.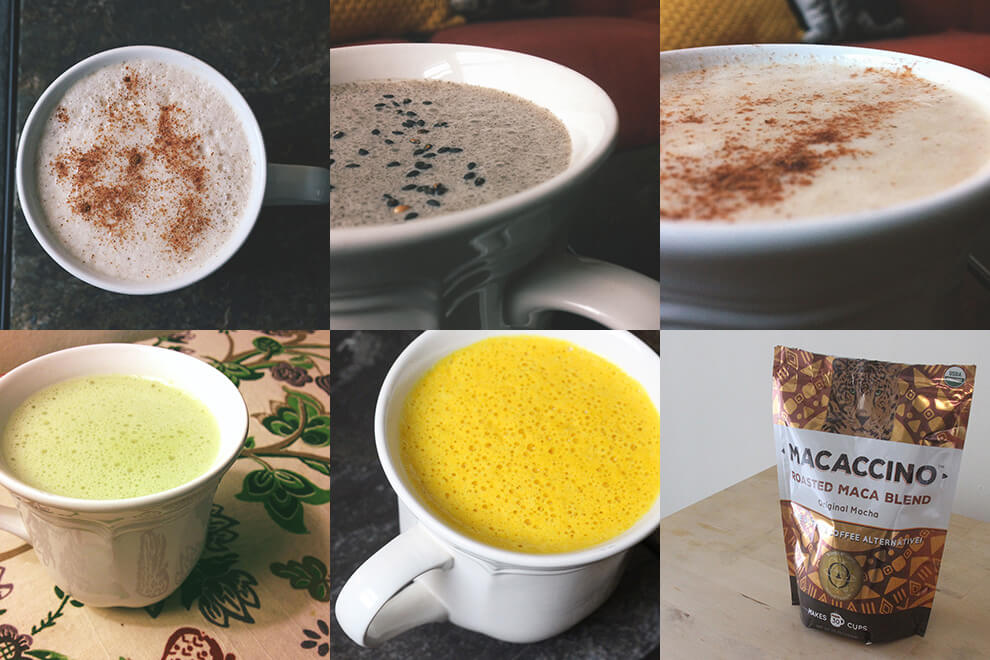 First can I point out these coffee free lattes are so comforting that I've already posted quite a few recipes already on the blog. I totally recommend checking them out. Many are focused on traditional Asian lattes that are popular such as a sesame latte.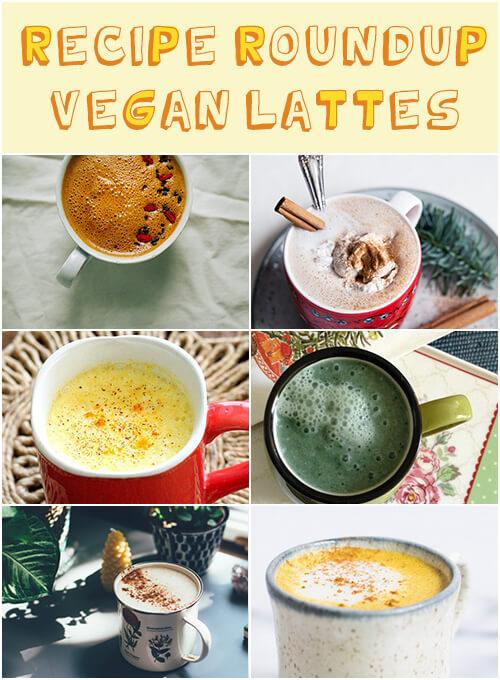 So let's talk about this recipe roundup. If I am feeling a little down, or things are moving slowly in the morning, I love to have a nice warm cup in my hands. Hell, sometimes I don't even drink the cup I have. I am sure I could pour myself a cup of hot water and hold it to boost my mood. But if it is filled with a warm milky drink? Well that makes everything even MORE amazing.
So what are the requirements? Well, the drink needs to have a milk or creamy consistency. All need to be targetted for vegans, or dairy free lifestyles. There is a drink or two that says to use honey, but will most likely suggest a substitute that is vegan. And finally there is no espresso in these drinks. I am not against it, but most folks don't have an espresso machine at home. So let's get to the reviews!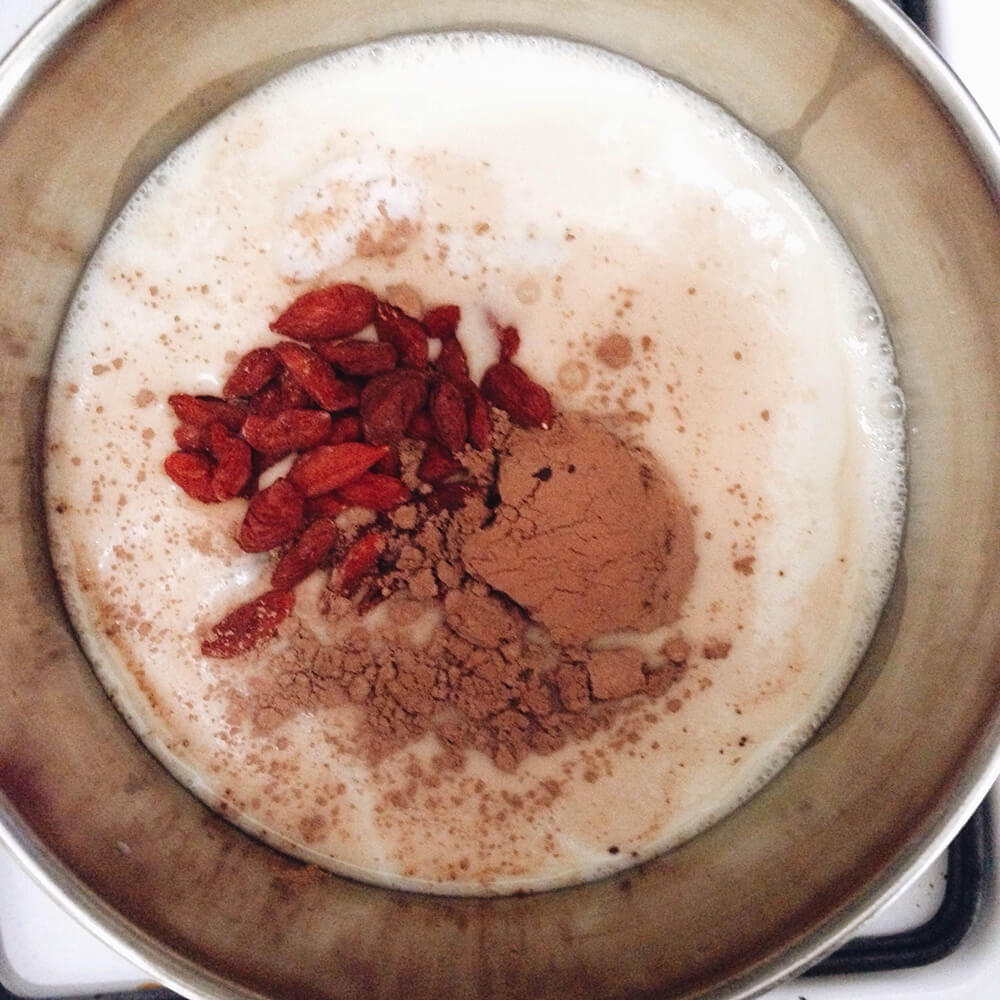 Can I first point out that The First Mess website is HORRIBLE for a mobile phone? The ads make it impossible to get to and stay on the recipe in order to make it. I had to copy and paste the text into something else to read it on my phone. Which I don't think is too much to ask for such a simple and small recipe.
But that technically has nothing to do with how the latte tastes. And let me say- it tastes amazing. This recipe was a little frustrating at first since it makes so little and therefore I had a hard time not boiling the soy milk too much (she recommends almond and coconut milk, which I don't think would film up.) But it is worth the wait and effort. The date and goji berries blended up nicely, which can be hard. It also then frothed up, and filled up my mug perfectly.
The taste is the perfect amount of sweet. Sweet enough to be paired with unsweetened milk and cacao, but not too sweet that your mouth feels like it needs a brushing. I can see many people wanting to add another date to the mix though. The goji berries added just enough taste, complexity, and body to the drink. I will most likely make this again.
Bottom Line: Love, love, love it.
This was a pretty straight forward latte- toss everything into a blender, blend, then heat. So it didn't take too long to do. But as I tossed all the ingredients into the blender I had this nagging feeling "man, this is a LOT of fats in here." I am not a huge fat phobic person, and hey this is just a treat right? Well, I think my hunch was right- this latte was thick. I think it would be easy to fix- just get rid of the cashews. I ended up using a hazelnut milk, and there is coconut milk (she doesn't specify the low-cal fridge versions) so I think there is plenty of fat to keep that body.
As for flavor? I think I would add a dash of molasses, but otherwise it is pretty tasty. I really like the idea of a homemade espresso free gingerbread latte. Actually you could easily make this drink and toss in a shot of espresso and get great tasting drink. You know what might taste even better? Some blackstrap molasses rum or snap liquor (a speculoos cookie inspired liquor). I mean this is more of a dessert latte, right?
Bottom Line: Maybe skip the cashews? So thick. A little booze would help
Vegan Richa and Food by Mars both posted a Pumpkin Spice Turmeric Lattte really close to each other. So I had to try both out. Just putting out there- I like Richa's better! I like her technique of boiling the spices in hot water first, it made everything less gritty. I played around with her steps just a little. I frothed the milk by blending it up in a blender, but I poured the hot water in the blender, to help everything get mixed together.
Overall, I loved the results, but I would make these changes. There is no pumpkin in her recipe, and I would like to add it in. Blend it up with the milk, it adds flavors and body to the drink. Just 3-4 tablespoons worth. Not that much. I also only added a tablespoon of sweetener, and I probably would use none if I had used regular milk. Otherwise, this is a great latte drink.
Bottom Line: Add a smidgen pumpkin puree, and it is perfect!
So I have been into spirulina for awhile. It gives a bunch of iron to a vegan, and as a pregnant lady, I need iron. So I thought I would give this recipe a try. It is pretty simple, very little milk, a banana, and spirulina tablets. Well, I can safely say it doesn't work. The drink isn't hot, which is kind-of what make a latte a latte. Hot milk and flavor. That's it. So popped this drink in the microwave for a little bit, and it wasn't bad at first. Then the drink started to thicken up. It became foamy and literally not drinkable. It became more like a bubbly pudding.
Bottom Line: Nope.
I love sweet sesame/tahini foods. I already made a black sesame latte on the blog. But I think this latte is pretty awesome. What is nice about this drink is that it doesn't use any premade milks in the recipe. You get the creamy texture from the tahini and almond butter. The downside? Oh man, this is a calorie bomb! About 300 calories in the drink, which for some, they don't mind. Just something to be aware of.
What I really like is that the recipe involves brewing a strong chai tea, then blending it with the tahini, almond butter, and dates. That's it. Blend it all up and it takes no longer than 10 minutes from turning the burner on the boil water, and cleaning out the blender. That might seem like a long time, but I think it is worth it.
Bottom Line: One of my favorites.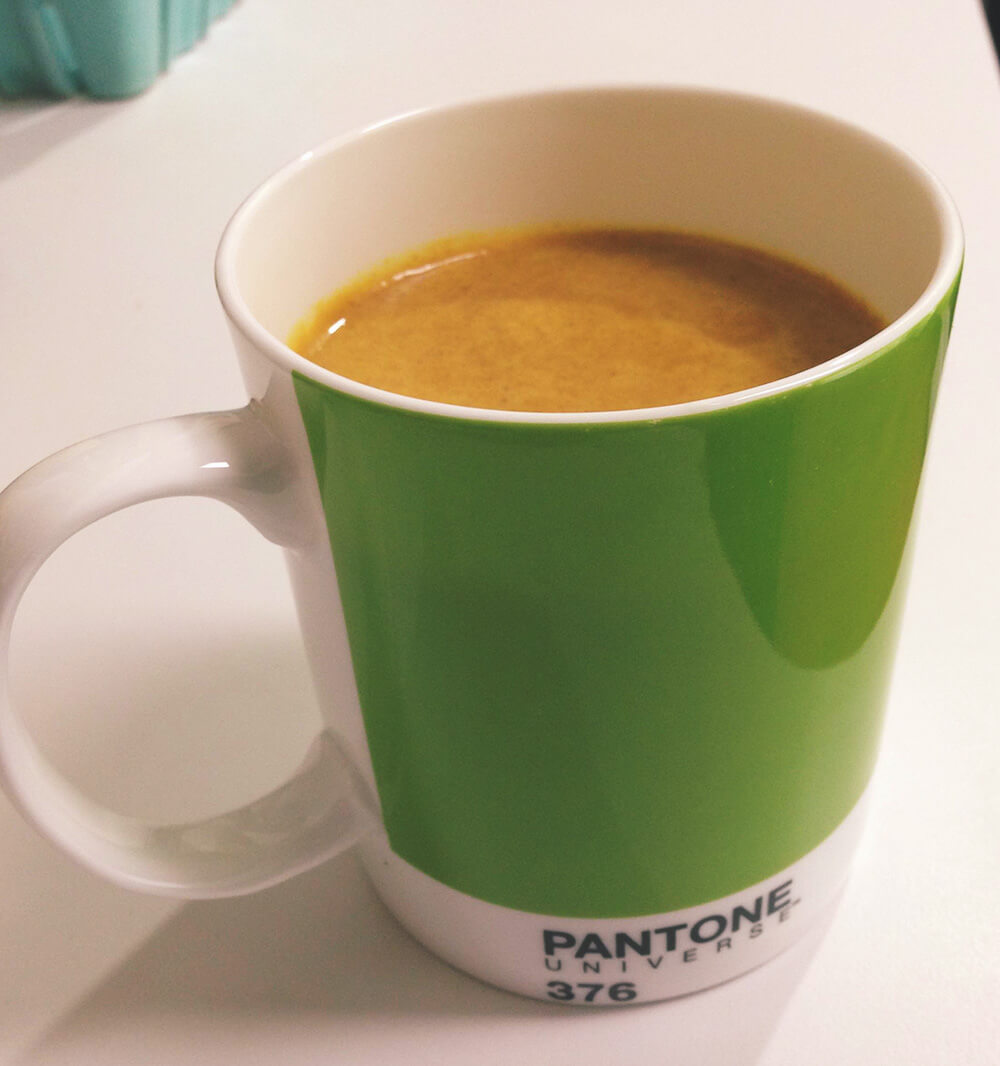 Golden Latte's are so frigging trendy right now. And it is a little funny reading a few people throw a little shade at the trend since they aren't really traditional golden lattes. This recipe is clearly a new twist to it. I was pretty excited about this recipe when I saw it since I've been trying to cut caffeine from my diet since I can't only have so much while pregnant. I also love pumpkin spiced good so it seemed like a match made in heaven.
Sadly Food by Mars just put WAY too many spices in here. The spices over powered the pumpkin flavor and had too much of a bite. What did work for the drink is the body. I like how she uses a blender to froth up the drink and the little bit of pumpkin and coconut oil adds a little body to the drink. I skipped the whipped coconut cream that was on top, but I am sure that would help balance out the spices… but it probably wouldn't be enough.
Bottom Line: Too many spices