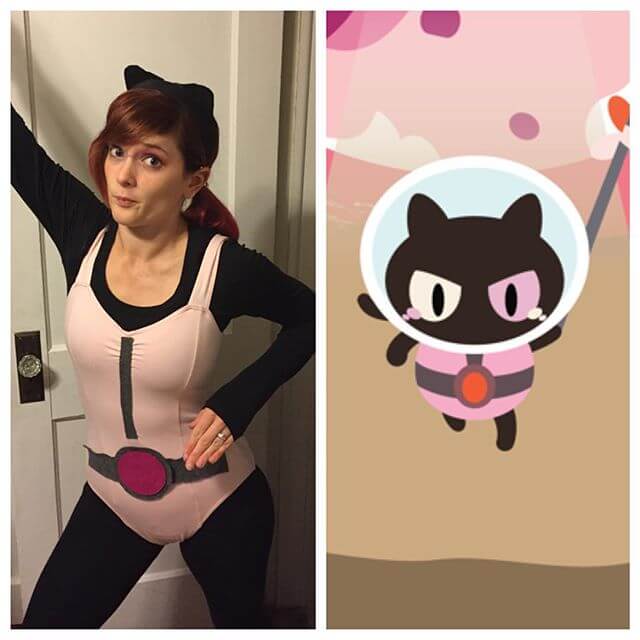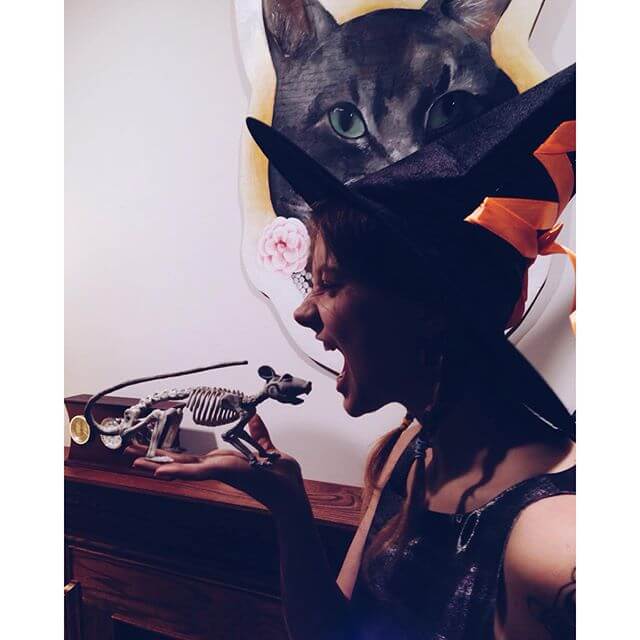 I hope everyone had a happy Halloween. I think Alexa and I sure did. Alexa had to work but still got dress up as Ariel. Then changed for a spooky Halloween party. This year Jon and I wanted to the whole give away candy thing in our new home. We got a good amount of kids. While waiting we made vegan mummy dogs, brussel sprouts and sweet potatoes (scary to kids). We watched episodes of Simpson's Tree House of Terror, seasons 2 to 7. When we finished we watched Ichabod Crane and The Brood. OMG, was The Brood good! I know who I'm going to be for Halloween next year- Nola!
Anyways, we have a big list of articles, probably because I've been all about Apple News. I've been reading so much more. I probably should take a break because some days I think I do feel a little overwhelmed by facts.
Food:
Not sure how many people will be able to read this, but New York Times wrote a profile on Smarties. I loved them since I was a kid but I love that they are vegan friendly. They also are based in New Jersey and Liz Dee is vegan herself! So I really try and support the company!
The New Yorker NAILS the almond milk versus cows milk debate. Okay not all the points! But brings up an important one about our food. We need variety, and we need to know how to handle our waste!
I first heard of savory oats from Oh She Glow's cookbook with her red lentil oats. Now The Full Helping gives a lot of suggestions, which I should try taking up, especially for pre-run breakfast.
Two good videos from Eat Your Kimchi- one is a 3D chocolate maker! OMG gotta make these chocolates. The other is a dakgalbi recipe which makes me want to veganize it.
http://www.eater.com/2015/10/19/9553471/what-is-neurogastronomy
Spoopy Reads:
The New Yorker profiles several different black cats.
Alexa and I were super happy to try these out! They are like creamsicles.
Veganism:
I love this article by The Atlantic talking about taxidermy displays. I feel a similar feeling about zoos. There is this weird contradiction that zoos and taxidermy isn't helping the animals directly and can be cruel. But at the same time it sparks interest and gets the average person concerned about the well being of the animals. And there is the fact that animals are beautiful, and it is amazing to see an animal that isn't native to your area and marvel at it's existence. Anyways, I hope you enjoy that read.
Apparently parts of India are banning cow meat and it isn't making vegans happy. They have excellent reasons why this is problematic, which is also a reason why I feel like if you ditch meat, you need to ditch dairy as well.
One of my husband's favorite Simpson's episodes is the one where Lisa becomes a vegetarian, here is an article praising it.
This episode of Bite Size Vegan made me really happy. She has been trying to document the history of veganism, and found that people have been making the same arguments over time. If you have the time, I suggest watching it. The quotes are really beautiful.
I love learning new "ethnic" foods that are made vegan. This one is a cinnamon spiced milk drink from Puerto Rico.
Don't go to these type of wildlife attractions!
Health:
I totally back up the Body Positivity Movement. Yeah, I think there is a link between obesity and health, but I think it is more complicated than "I'm fat therefore I'm sick." I don't like when people just chalk it up to "dieting" because there are some health habits that we picked up on in the USA that might be BETTER for our health overall (for example we consume more whole grains!) So I was happy to see yet another study that supports that there is more to weight than calories and calories out.
There is an interesting study focusing on the amount of words spoken to a child, and how it effects their ability to learn.