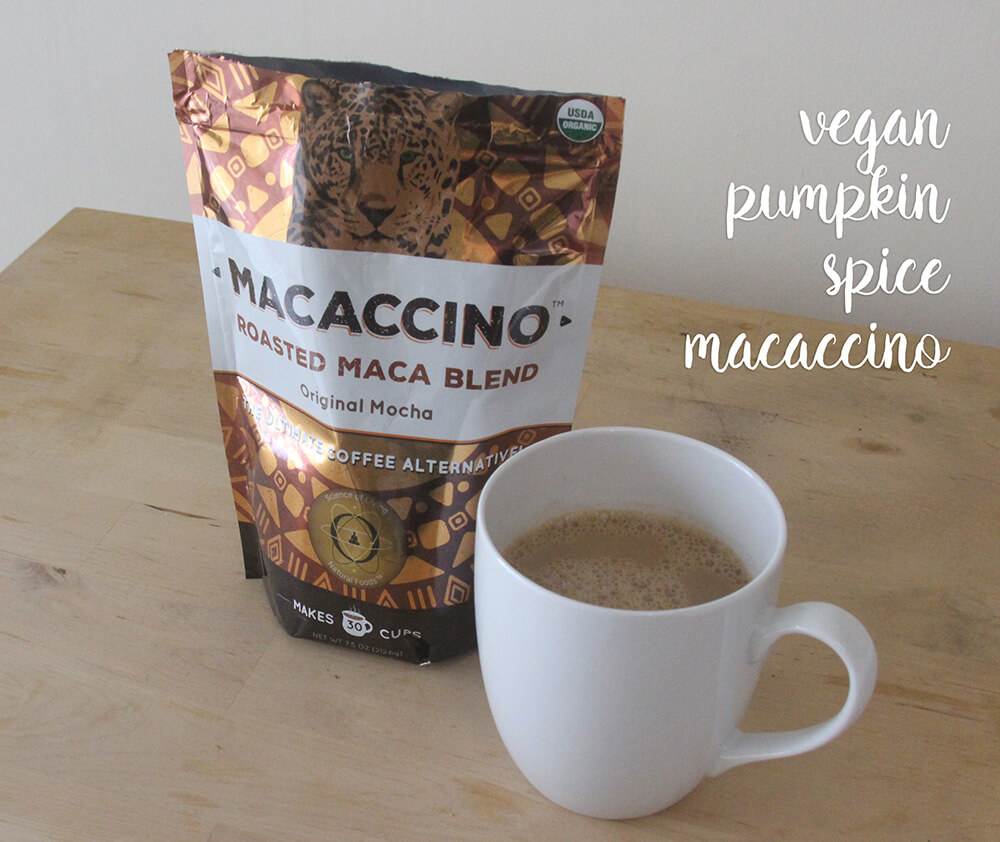 Since becoming pregnant I've been scoping the scene for caffeine free coffee alternatives. Yes, you can have some caffeine while pregnant, and yes, it is probably the safest stimulant to consume during pregnancy. But I drink coffee for flavor, never to wake myself up. This results in some days of me drinking 3 cups of a coffee, and none the next three days. And certain times of the year I really just crave a warm and bitter drink.
One coffee substitute I found was Macaccino. They are pretty new on the market, and is a blend of roasted maca root with some cinnamon, cocoa, mesquite powder, and nutmeg. I can safely say the taste is unique and isn't something I could easily whip up on my own. The cool thing is that there is some nice nutritional perks of the blend. One serving has one gram of protein, 2% of the standard calcium recommendations, and 4% of the standard iron recommendations. They even have a super serious breakdown on their website (the number cruncher in me loves all the details!) BTW no hate on coffee- it does have a lot of B2 and B5 vitamins, so isn't totally helpless.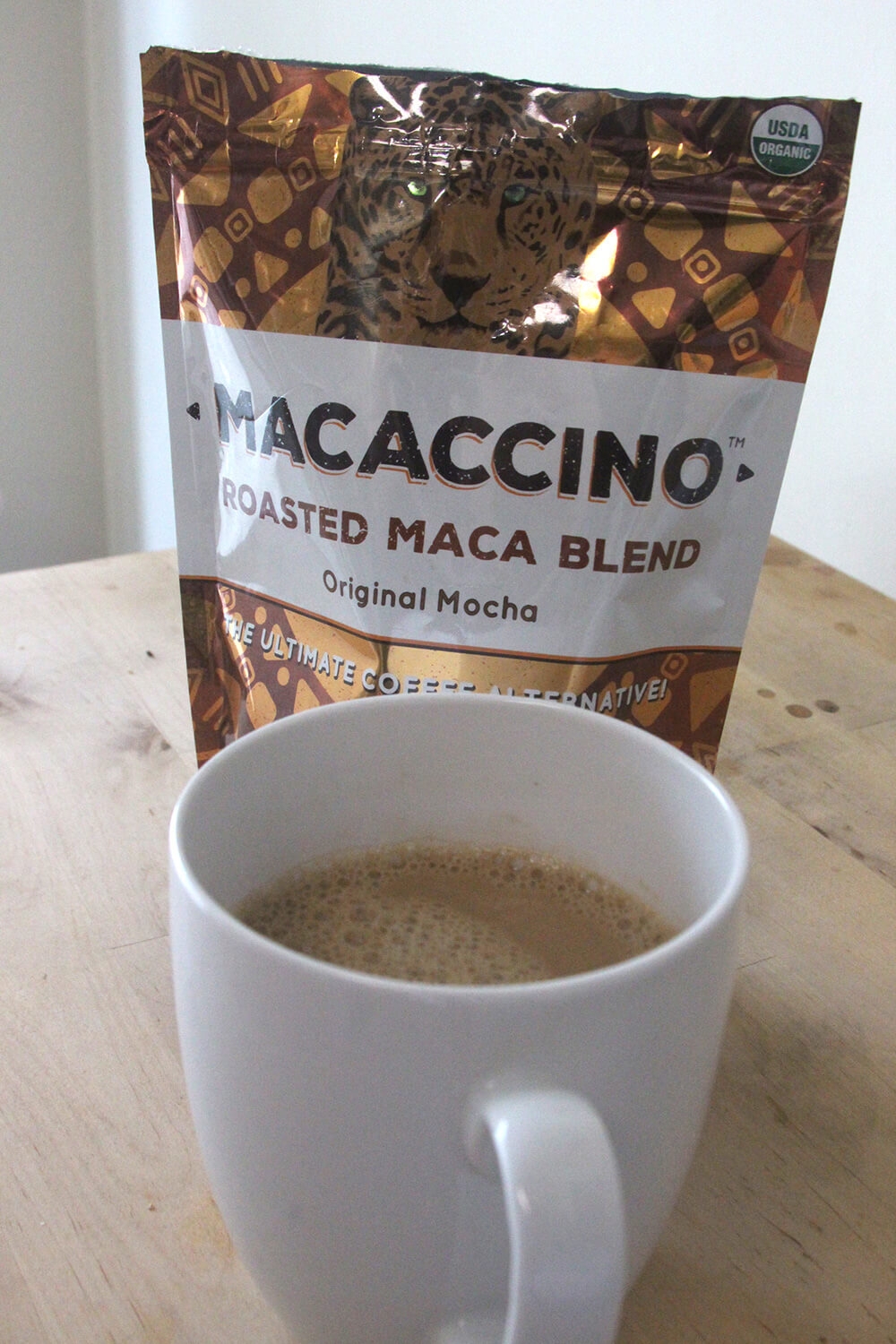 When I first got macaccino I follow their directions- suggesting to put a tablespoon in 10 ounces of water, and add creamer and sugar. I didn't like it so much served like a black coffee. It was a little too gritty for my taste. But I liked the flavors and how it was so easy to make. So it hit me that I should drink it more like a latte! It isn't the first time I used maca in a latte, but roasting the maca really alters the flavor.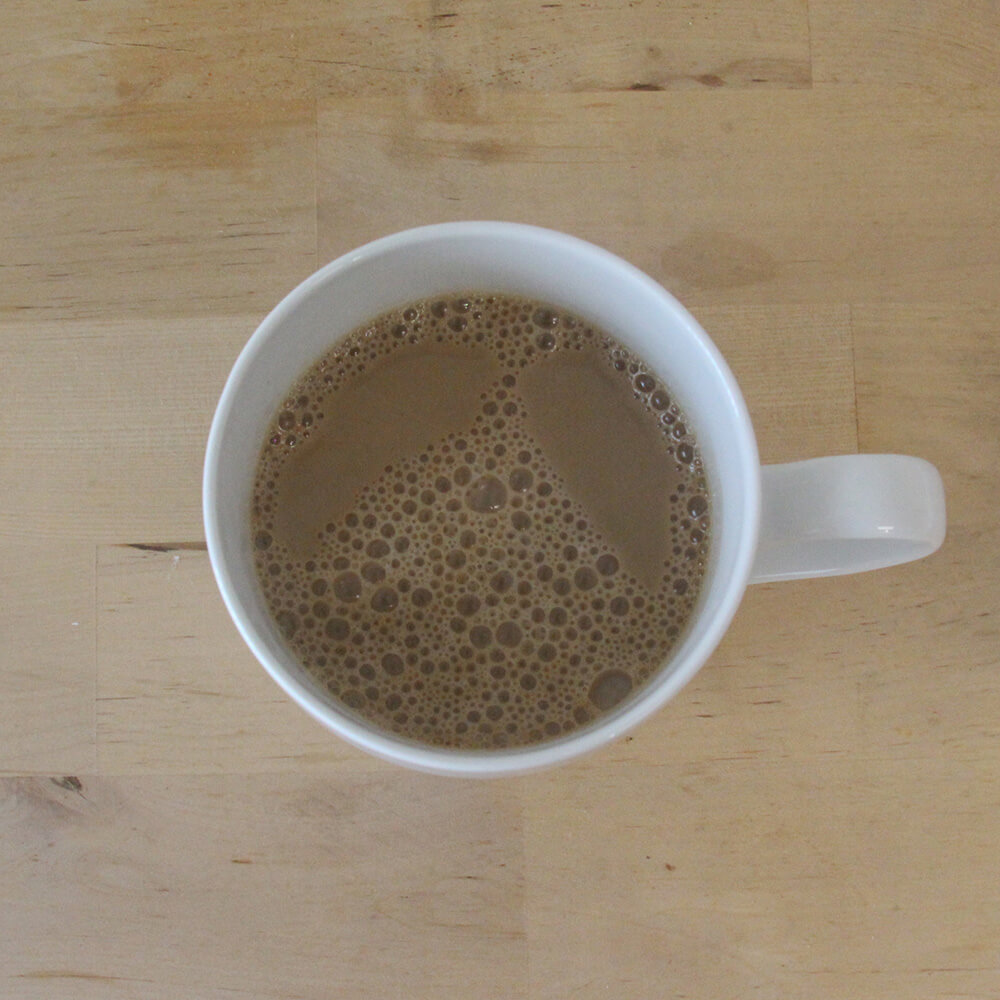 Since it is fall aka pumpkin spice season, I thought I would break out the pumpkin spice syrup recipe I made a few years ago. Just keep in mind, the syrup proportions are suggested with the homemade pumpkin spice syrup listed below. I have found that the best pumpkin spice lattes are from homemade syrups or coffee shops where they make their own. If you are buying a premade syrup (note clear ones are usually the vegan ones) you may want less. I also used an unsweetened milk because otherwise I find it will get way too sweet.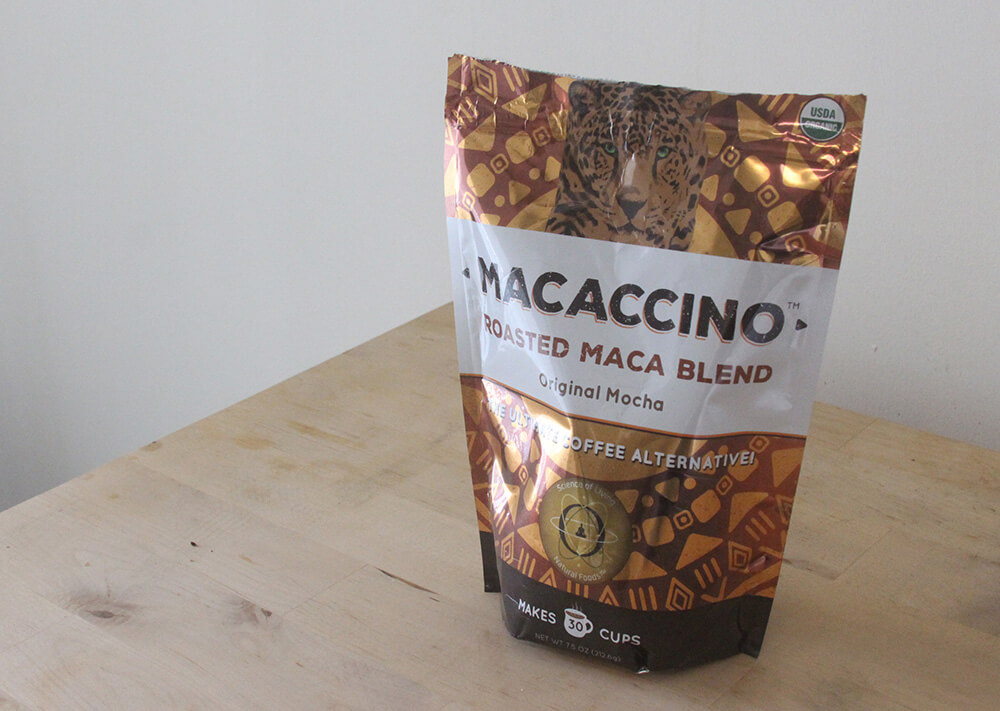 I am not huge on featuring a recipe that uses a specific product. I bought Macaccino on my own and really like to drink it this way. This is not a sponsored post, and these are just my honest opinions. I would love to give some alternative options, but as far as I know, there isn't any equivalent to this yet. I used the original mocha, but they also have a mint and black reserve.
Vegan Pumpkin Spice Syrup
2014-10-02 16:06:11
Ingredients
3/4 cup sugar
3/4 cup rice milk
2 cinnamon sticks
1 allspice berry
1/2 tsp nutmeg
1/4 tsp ginger
1/4 tsp cloves
1/4 cup pumpkin puree.
Instructions
1 Put sugar and rice milk in a small pot and bring to boil, dissolving all the sugar.
2 Add all spices and pumpkin puree and cook for 5-10 minutes on low heat.
3 Let syrup cool for another 10 minutes and strain through a cheese cloth to separate the spices from the syrup.
4 Store in refridgerator
Adapted from Alaska From Scratch
One Raw Bite https://one-sonic-bite.com/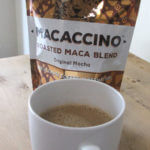 Macaccino as a Latte
2016-10-07 17:24:54
Ingredients
1 tbsp original mocha macaccino
1/4 cup boiling water
1 tbsp homemade pumpkin spice syrup
8 oz unsweetened dairy-free milk of choice*
Instructions
1 Start heating up your kettle for some boiling water. Make sure you put more than 1/4 of water in to boil since some will evaporate.
2 While the water is boiling place the macaccino powder and syrup into a cup that holds at least 10oz
3 Start heating up your milk. I like to just pop it into the microwave for 1-2 minutes. But you can try other techniques like using a steaming wand on an espresso maker, pumping a french press, foaming wand, etc. There are great tips on Califia's website
4 Pour 1/4 cup of boiling water in the cup and quickly mix the powder and syrup with the water, making sure everything is dissolved. Add your hot milk and give a quick gentle stir.
One Raw Bite https://one-sonic-bite.com/