February 18, 2015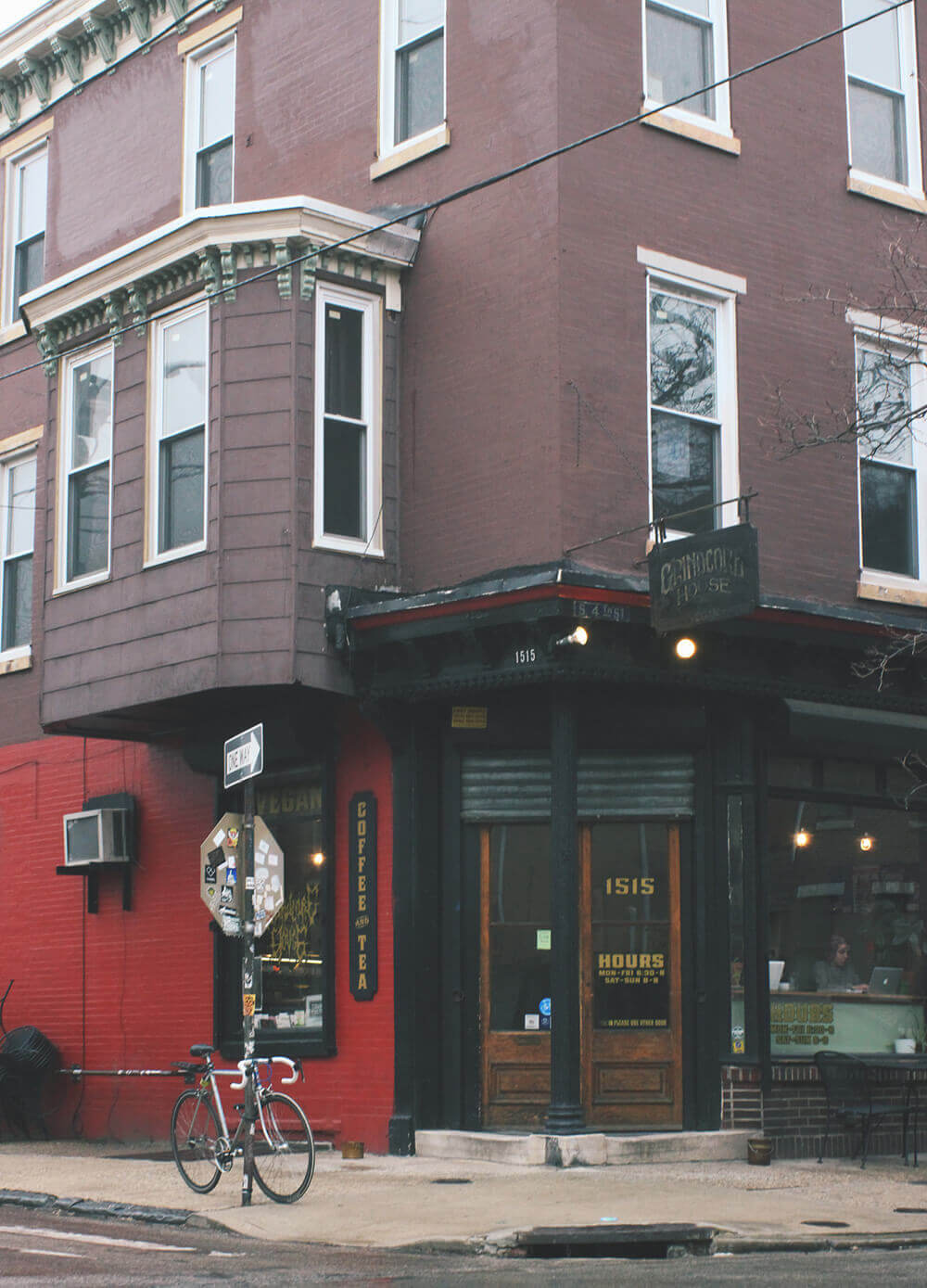 Grindcore House
1515 S 4th Street, Philadelphia, PA 19147
website | facebook | google plus | twitter
Grindcore House is a coffee shop that is off the beaten path in Philadelphia. It is located in South Philadelphia and take about 30 to 60 minutes to walk from Center City to the coffee shop. So why the long trek? Well, Grindcore House is Philadelphia's only all vegan coffee shop. They are known for serving coffee, vegan food that's savory and sweet, and playing grindcore music.
The atmosphere is pretty laid back, and made me feel like I was getting coffee with all the visual arts major from my school (I went to the Philadelphia's University of the Arts). There is a small area where you can order, and a small hallway leads you to a sitting area. In the sitting area features plenty of seats and couch to sit on. There is also a big bookshelf filled with various reading materials, including fiction, non-fiction, and even Marvel comic books. Despite the name, they don't just play grindcore music, there is a wide range of metal and indie music.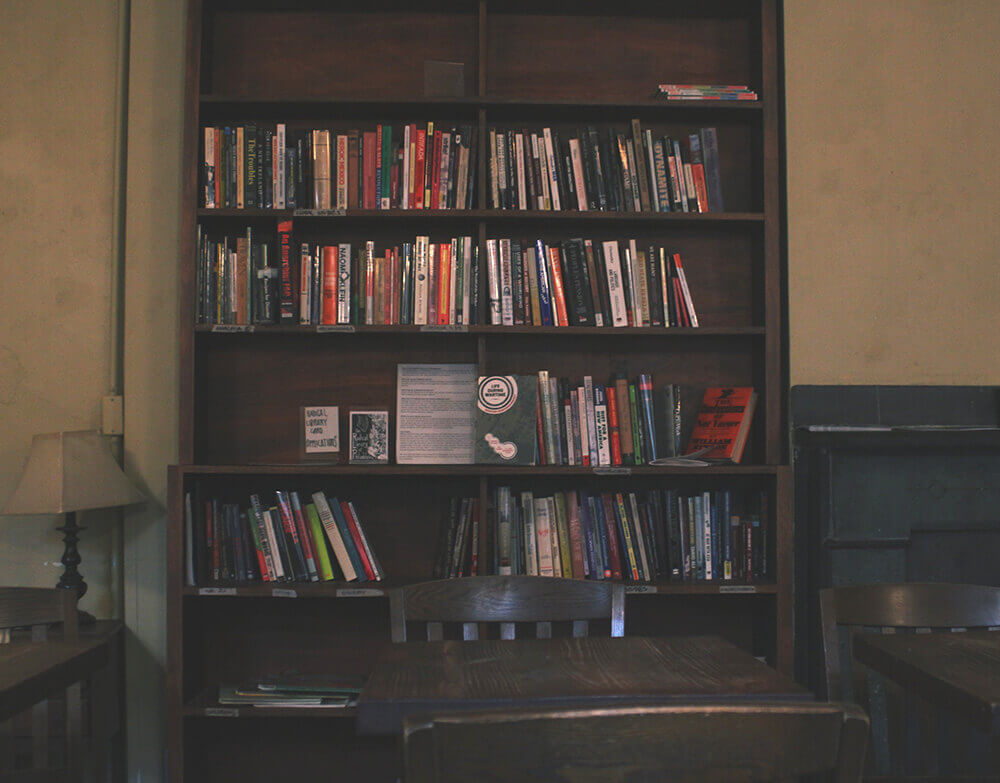 I came to Grindcore for two reasons, coffee and donuts. You can find your average selection of coffee at the shop, drip or espresso. But unlike most coffee shops you have more milk choices. You can pick between soy, almond, or coconut milk. I tried a coconut milk latte, and it was alright. I think it was mostly based on my choice of coconut milk over soy. But the actual coffee was pretty good, I would recommend sticking with soy when having a hot latte.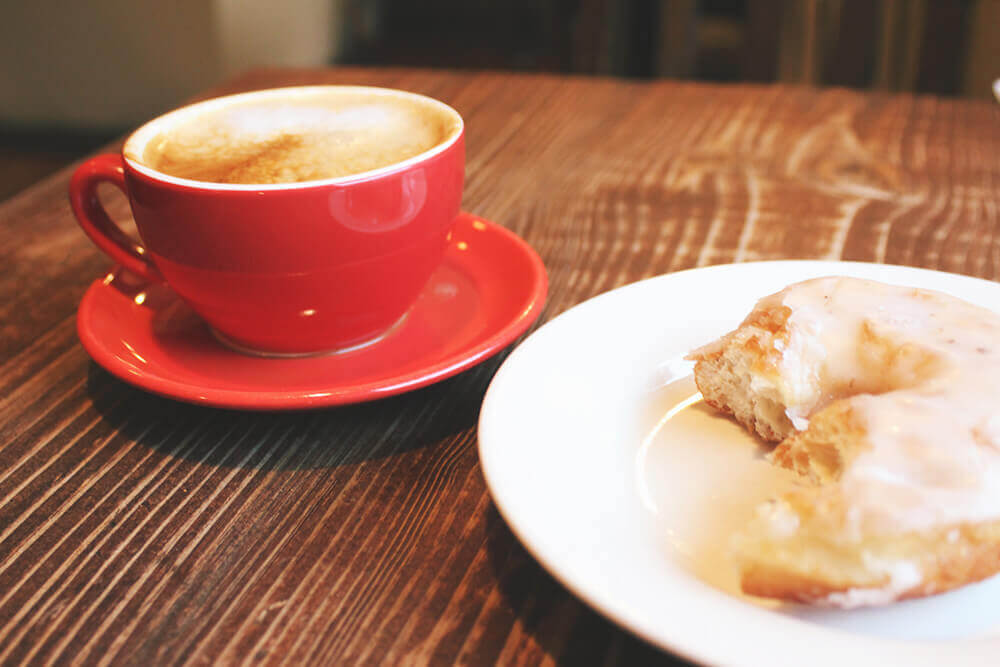 The donuts on the other hand are amazing. I can safely say that no one would be able to tell the difference between a regular and these vegan donuts. They are yeasty and fluffy, and covered in a yummy glaze. Who makes these donuts? Dottie's Donuts.
The company was started by two guys who worked at Blackbird Pizzeria, another all vegan eatery in Philadelphia. The two started to make donuts and ship them to other coffee shops, Grindcore House being one of them. They are thinking about opening a storefront in West Philly, making a second all vegan coffee shop in Philly. I picked the elderflower and matcha donuts (the elderflower donut is pictured) Both were amazing, and will make vegans and omnivores salvate.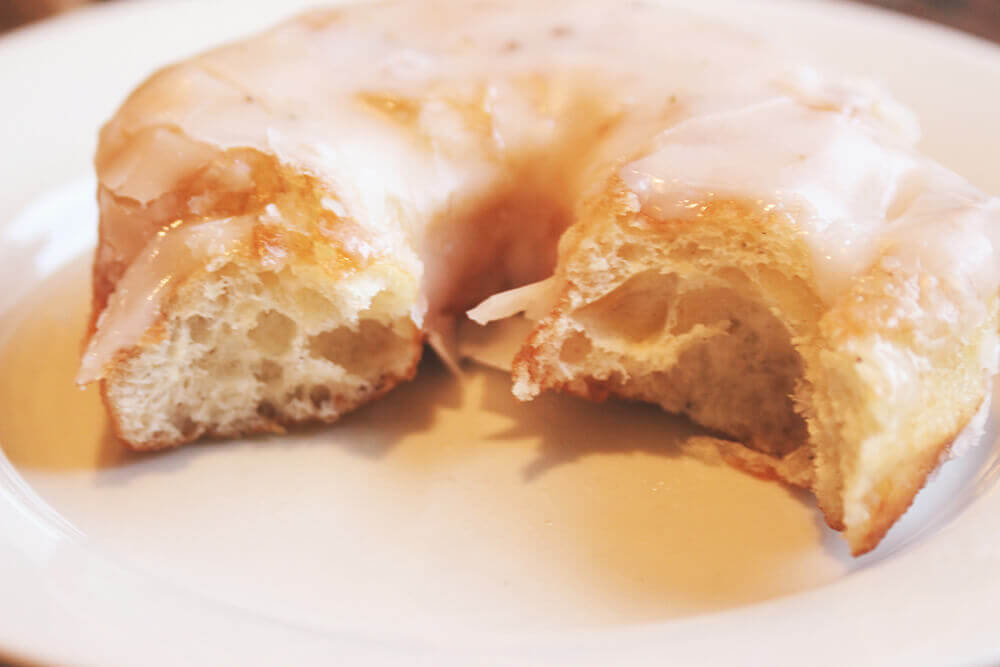 Positives:
Dottie's Donuts: I think the trip to Grindcore House is worth it just for the donuts. There are donuts available in other locations closer to center city. But Grindcore House is one of the original locations to get these goodies.
The Coffee's Pretty Good: Despite my very "meh" description of the coffee, it is still pretty good. I would rank it higher than the local coffee shops I go to, which I have four to choose from in less than a mile radius. As mentioned I would stick to soy milk for hot drinks. There is something about steamed coconut and almond milk that never seems to work.
Environment is Nice: If hardcore music isn't your thing, you'll be surprised how much you will still like this place. The music is never too loud. The store is on a corner so there is lots of natural light in the store. There was always a certain amount of traffic flow, so it isn't awkwardly quiet.
Unlimited Selection: Okay they only have SO much food, but it was the first time walking into a coffee shop and not thinking what I can't eat. There is plenty to choose from including sandwiches, pastries, and chocolates from other vegan companies. This is the reason why I plan on coming back over and over again.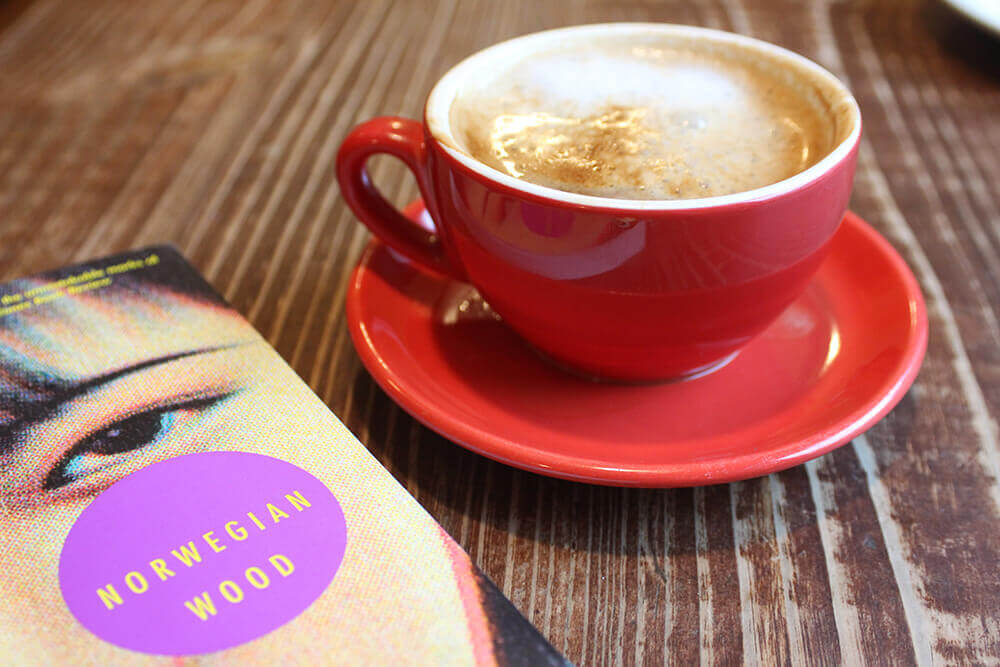 Negatives
It's Off the Beaten Path: No, this store isn't in the middle of nowhere, but if you aren't from the area, you have to go out of YOUR way to get there. If your visiting in Philadelphia, you'll have walk at least 10 minutes past South Street, the closest tourist site I can think of. Most of the people in the shop looked like they probably lived near the area.
Wobbly Tables: This seems silly, but I didn't feel too great sitting at some of the tables. They swayed a little more than I liked. And probably need to be replaced. Anytime I shifted I could feel the chair joints move.
Grindcore Music: I like some heavy and intricate music, but sometimes this music tested me. It was less distracting in the sense I could of wrote, researched, studies, talked, or searched the internet all perfectly fine. But read? No way. I can't really pinpoint why it was so distracting to read a book, but it was.
Getting There
Remember how I said Grindcore House is off the beaten path? Well, it is neighborhood that is more residential, and google maps can take you down some not so hot neighborhoods. So here is my recommendation to walk or bike all the way down 4th Street, until you hit the coffee shop. By going down 4th Street you will go down Fabric Row, pass some newly built housing, a church, and an abandoned hospital. Plus it is very easy to cross Washington, a major street in Philadelphia, from 4th Street. If you choose to drive, there should be fairly easy parking to be found.