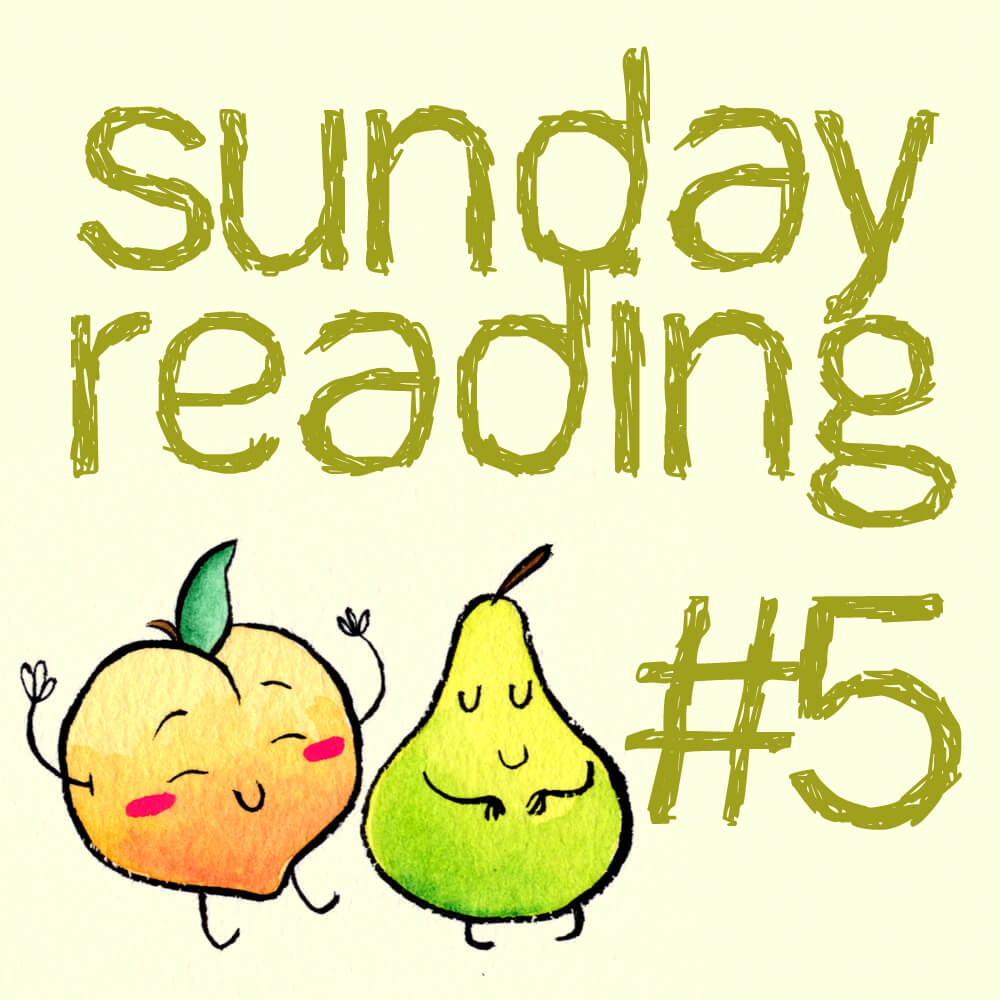 Okay I cheated a little and this didn't get posted until Monday morning. I was a little distracted by football and cleaning yesterday. I am still keeping true to the new Vegan Mofo setup- at least 4 recipes, and at least 4 vegan articles. I think I even found 5 recipes this time! Actually there were more but I had to stop myself from posting them. So many yummy things are going on this month.
I've been doing well with this Vegan Mofo challenge. Our front page is filled with vegan food posts and I am now starting to pile up ideas of recipes and articles to post. Which is a pretty good thing. But let's go and check out those recipes and articles!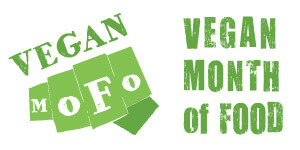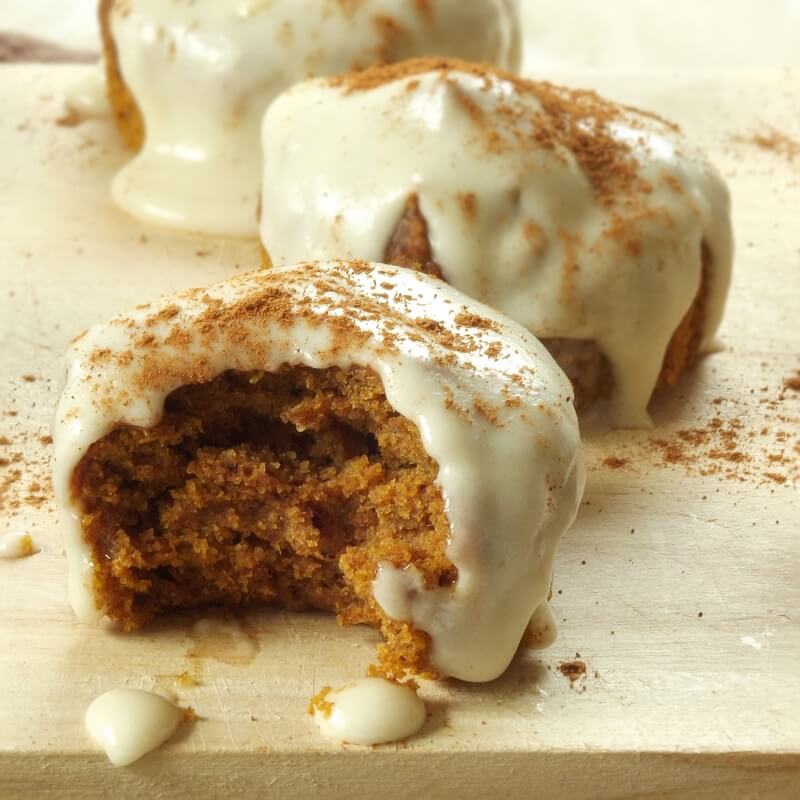 I love pumpkin. I love pumpkin spice lattes, pumpkin beers, and pumpkin baked goods. Only the pumpkin beers are usually vegan. The others I usually have to make on my own. These muffins look delicious and should be a great replacement for the muffins I use to eat at Starbucks.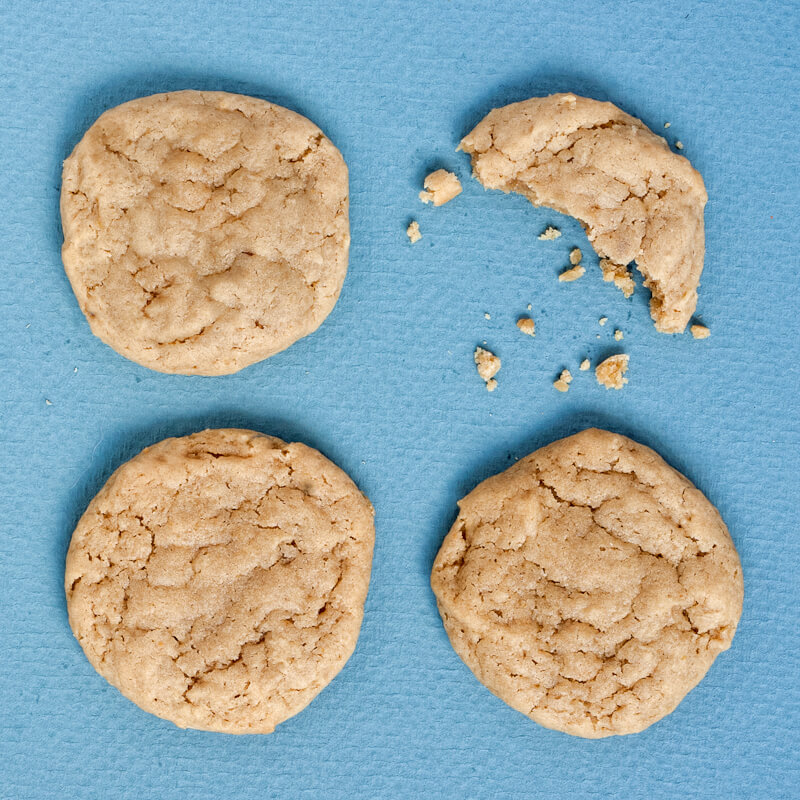 These are the type of cookies that are so crazy that it actually make sense when it works. Maybe they don't. But I would love to try them out. Maybe even toss in a few white chocolate chips in there while I am at it!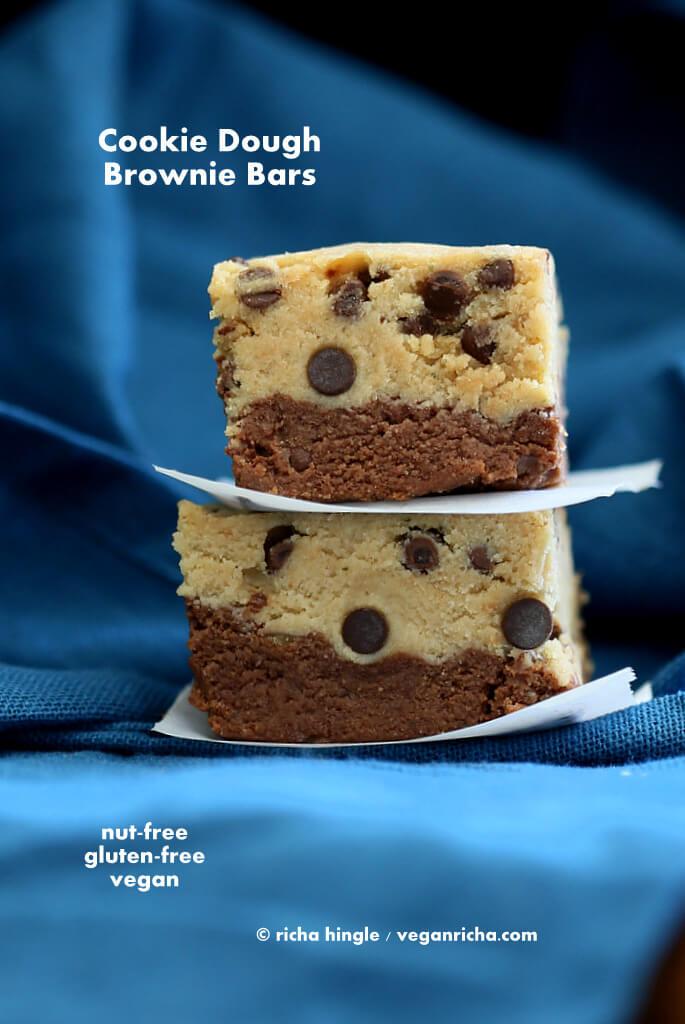 At first glance this would probably be something I would pass up on, but once I started to read the ingredients I quickly changed my mind. To make the brownies gluten-free and no-bake a lot of creativity is being used. For example, there are red lentils in it. Hemp seeds are in there too, making this sound really healthy and protein rich.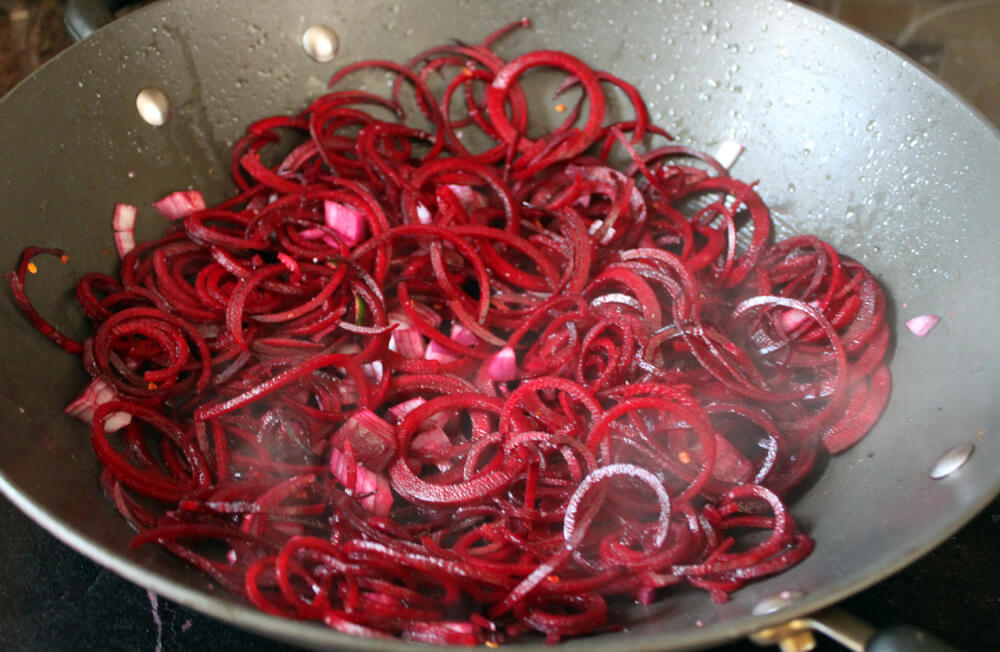 I think I was sold on this dish from this photo. The color of the beets are just so rich. Although, they don't look that way towards the end. The beets cook down and hug the pasta and zucchini in the final dish. Looks like a lot of work, but the end result looks yummy.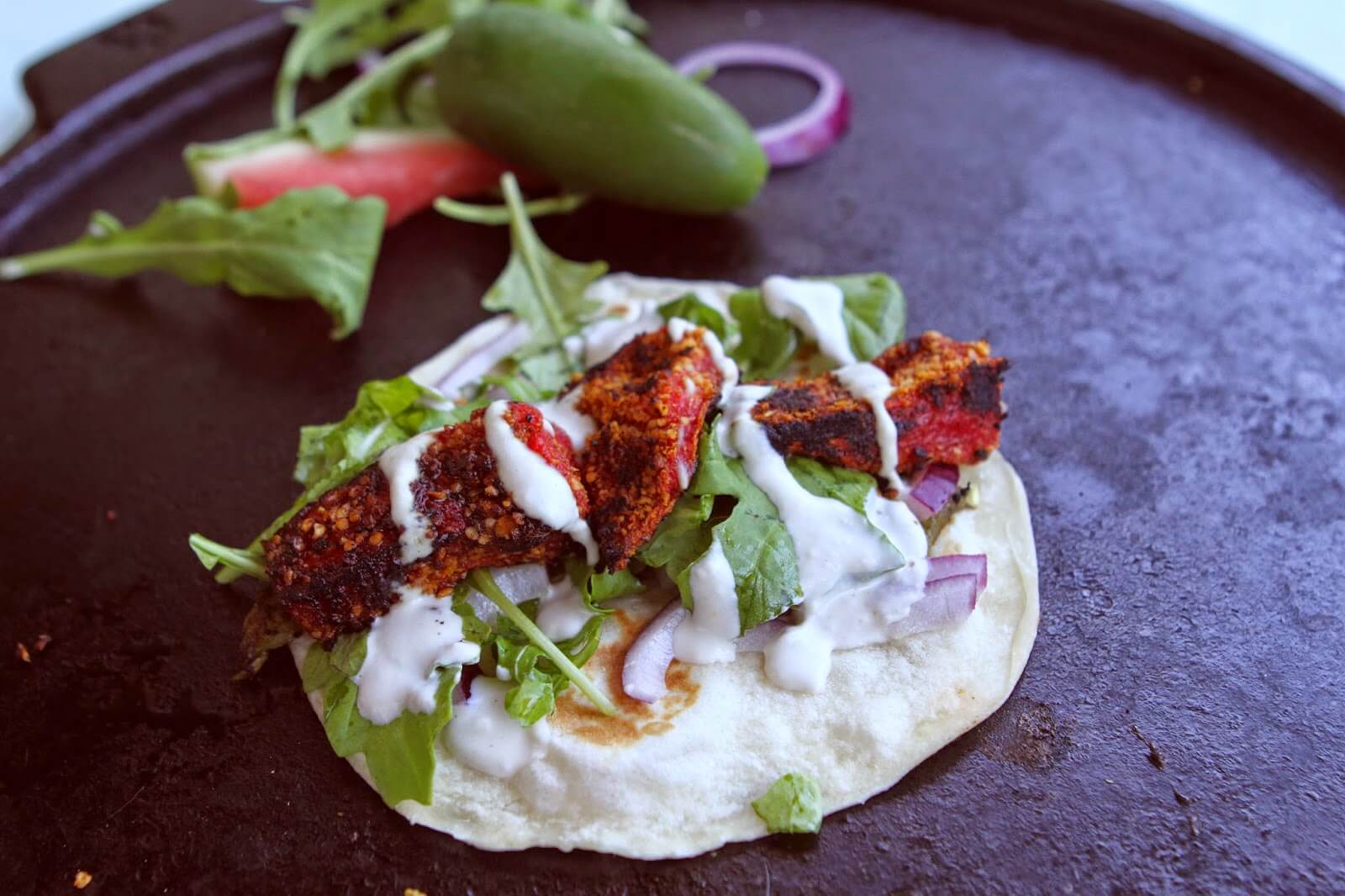 Hey remember when I said I have too much watermelon? Yeah, I still working at that one 24lb watermelon. So I am a little intrigued to use watermelon as a savory component. I would love to try it, but I just don't think I could get enough seeds out of the watermelon before dehydrating. But who knows, maybe I'll still give it a go.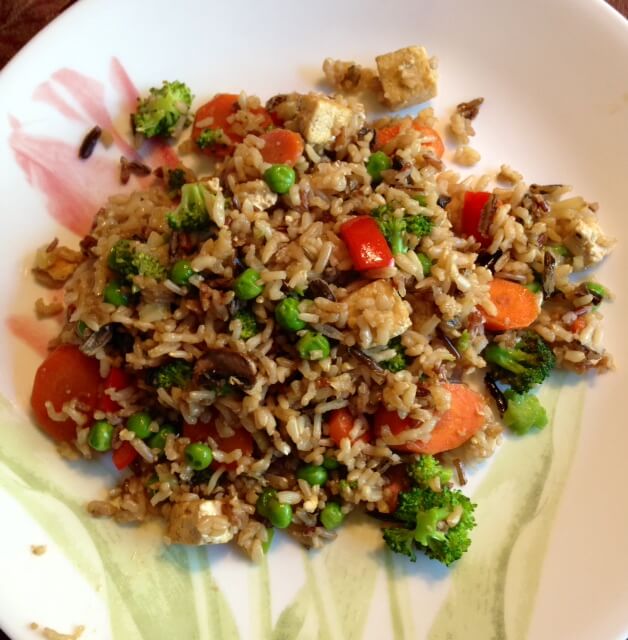 This is a really fun and smart blog idea. Anzia is home schooled and vegan. She was given the homework for to blog about where she gets her protein to improve her writing skills. (is blog a verb?) But it is interesting to read to see how "normal" a vegan diet can be for kids. I mean she is eating mac and cheese like every 10 year old out there.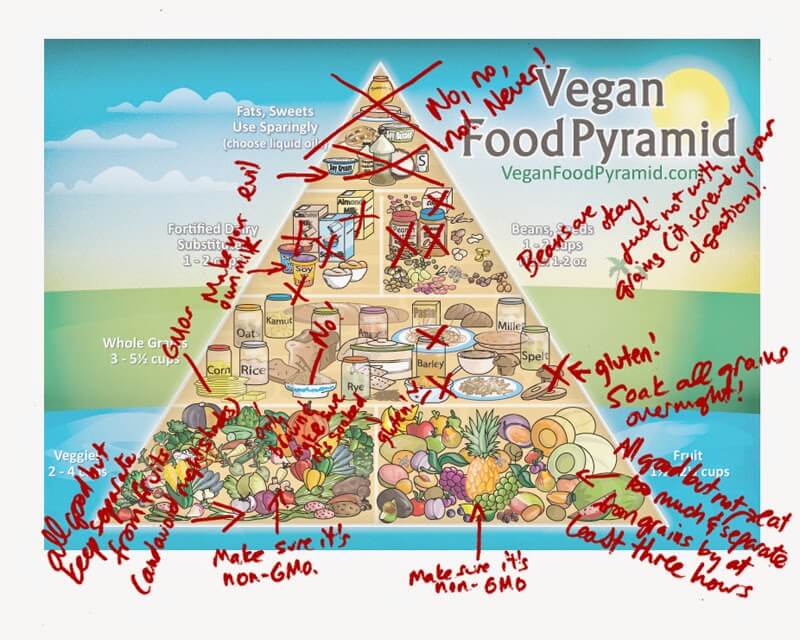 When there are negative things associated with vegans, they tend to be brushed off. But this article tackles something head on- eating disorders and veganism. I know a few girls who were vegans with eating disorders. So I am not surprised that lots of people think vegans have eating problems. But here is the deal, eating a vegan diet isn't what leads to eating disorders. It can be a tool for people to hide their eating disorder.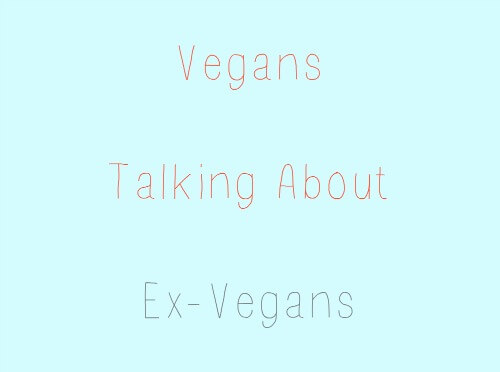 When reading Sayward's post about the importance of understanding why people become ex-vegans, I thought she was kind-of of full of shit. But it slowly began to make more sense. She compared it to when she almost became an ex-vegan when she got sick. The traditional path would be for her to eat meat and eggs to feel better, but she found an alternative route. But most people who was in her position, probably wouldn't of. Not because they are short-sighted, but they might not of had the help to figure out how to do it.
I recently had a friend who went from vegan, to mostly vegan, to vegetarian, to pescetarian, to all out omnivore. The switch was weird, since that person use to be really strict. When they made the announcement it was an interesting discussion about why they made the change. Perhaps we should talk more about it, and maybe prevent people from switching their diets.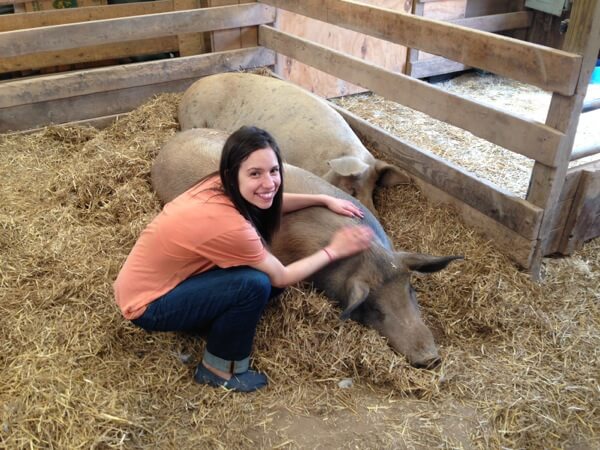 Gena writes about her trip to the Woodstock Farm Animal Sanctuary and how it inspires her to be kinder to animals. She writes about how she moved from veganism for health to veganism for animal rights. It is a great article since she tries to kill stereotypes and urges everyone to not shy way from their beliefs.
She also ends with 10 ways you can help animals. They are easy things that anyone can do, we just sometimes forget. I've been trying to be more mindful about doing my homework more before buying products. And I know I tend to quiet down before talking about how animals are mistreated in farms. Because nobody wants to hear about their food sitting feces. Or that their food has a complex mind.