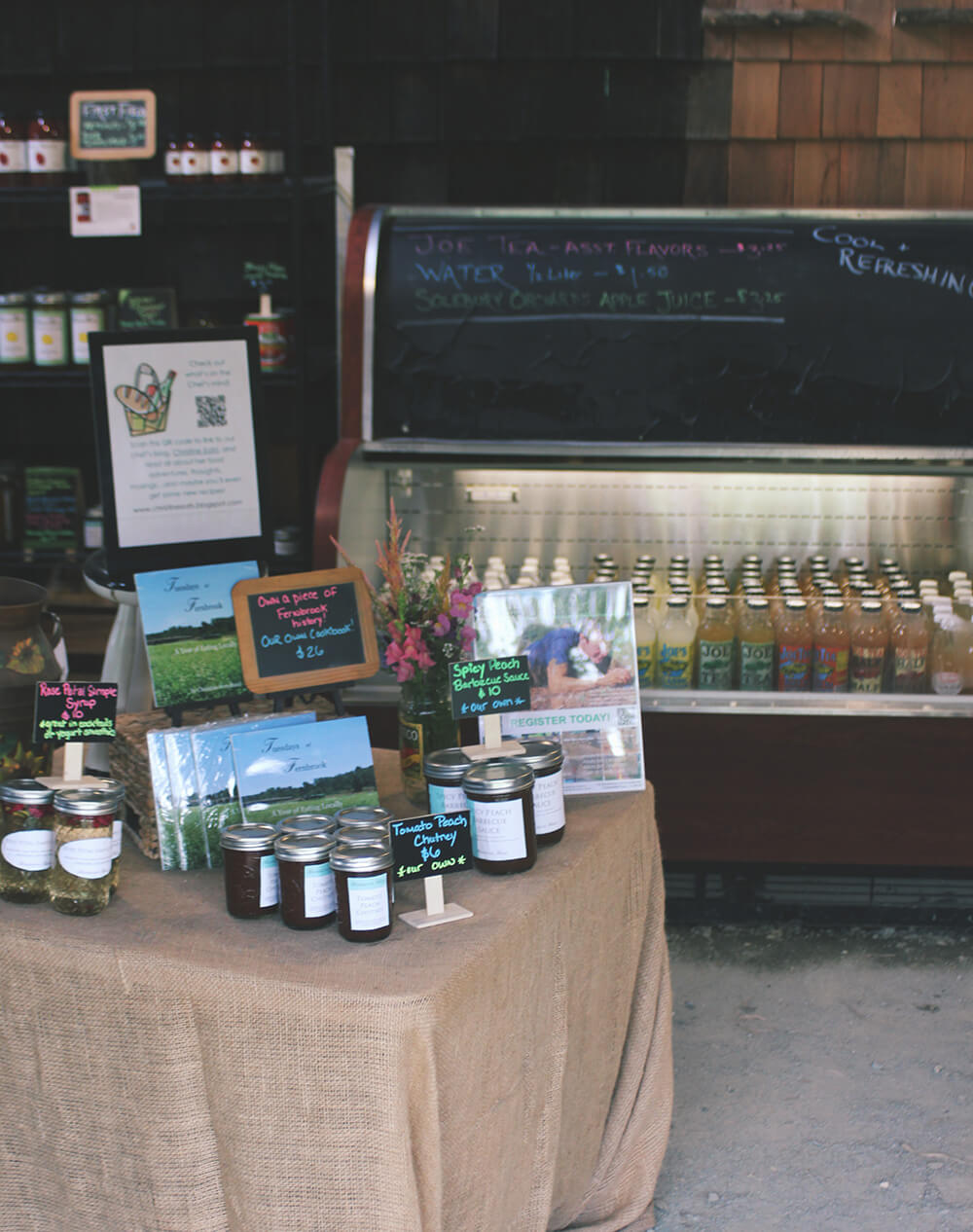 The summer crops are dwindling. The farmers recommend that we stock up on peppers as they won't be around much longer. The tomatillos were a little dry and sparse. There are less tomato varieties from which to pick (slicing, cherry, peach, and plum). The clearest sign that fall crops upon us? Beets and various greens are making it back to the menu.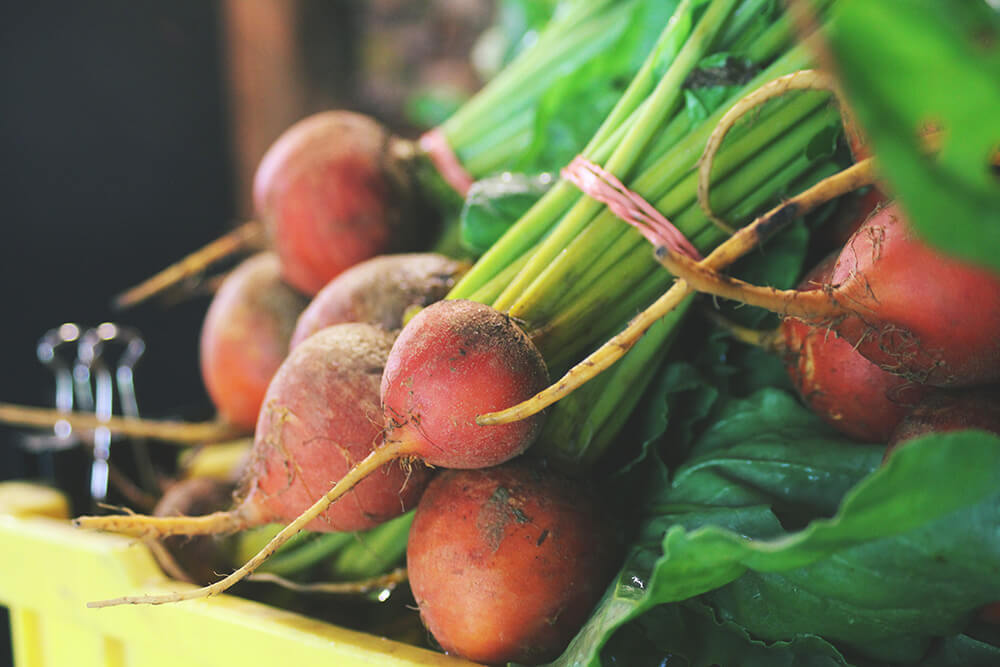 Throughout most of the day, the sky was overcast and opened up only for rain and not the sun. Fortunately, the rain held off until the afternoon, which meant the morning was perfect for picking veggies and visiting animals. I felt a little bad since my CSA also hosts weddings outdoors. We saw a big tent set up, but the side flaps were already drawn closed in preparation for the impending rain. But we need the rain. It's been pretty dry lately.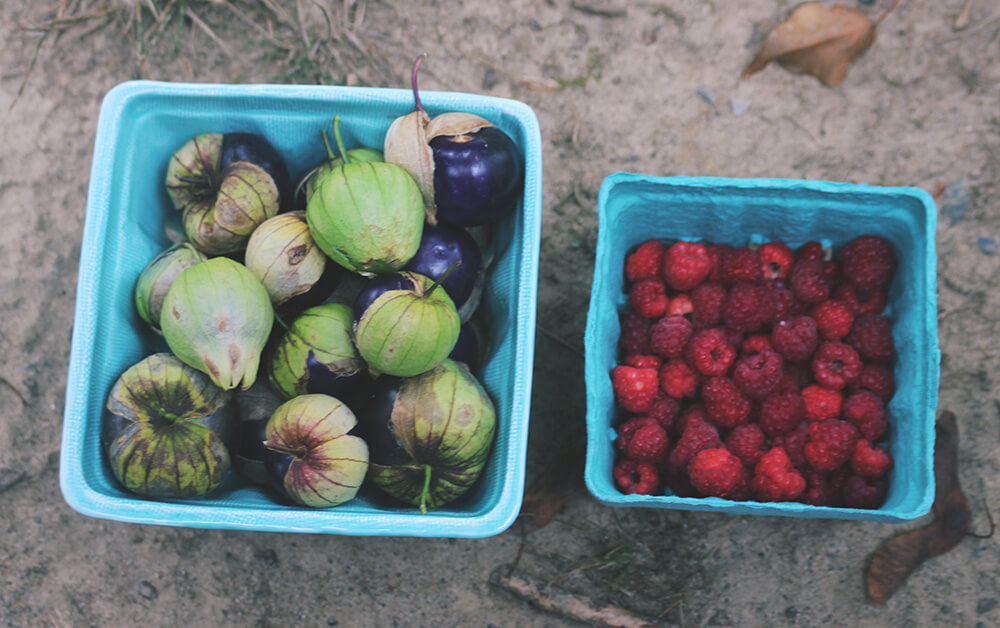 Usually my husband and I divide up the work when we come to pick up our farm share. I gather our share of already harvested produce while he ventures into the u-pick fields. I usually meet up with him and finish it up. But I just got my new camera and wanted to give it a whirl.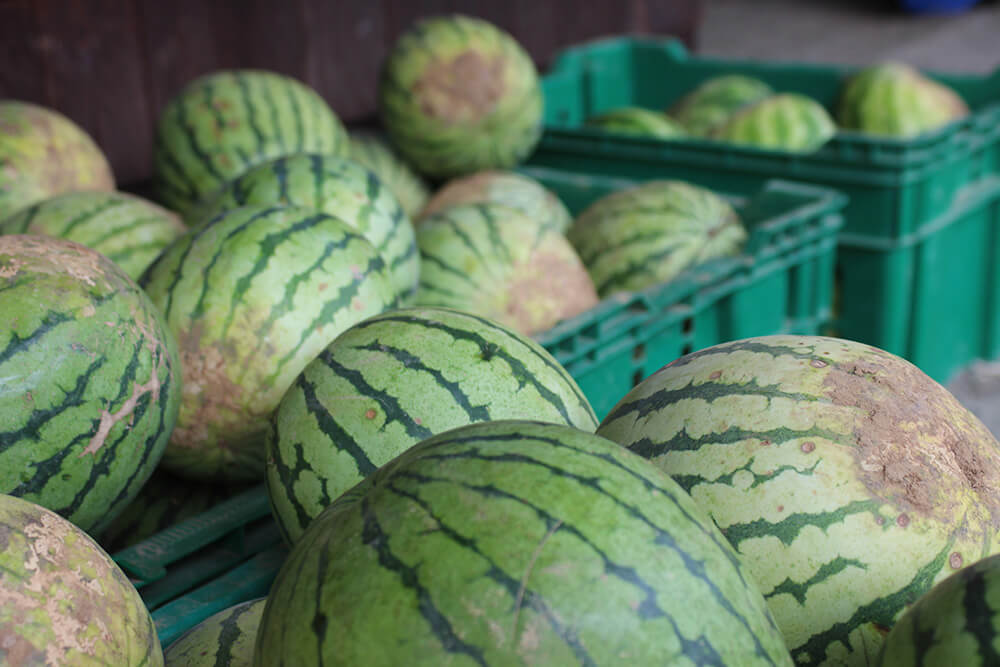 It was a really good idea to bring the camera, because I need the practice! I took so many pictures, but some of the ones I thought were going to be amazing ended up looking like garbage. In some shots, the lens was out of focus. Other shots were poorly lit. It's been awhile since I've done photography on the fly like this. It is easier to sit at home and control a place setting for food photography. But now I have an excuse to take more trips.
I am sure you are wondering what we got in our farm share this week. It's not as much as the previous week, but it's enough to keep me busy. More greens means more bulk and less variety. And that may translate to more expensive grocery trips again. Ugh. Oh well.
1 quart tomatillos
1 butternut squash
1 watermelon
1/2 bag of large cherry tomatoes
8 plum tomatoes
4 small slicing tomatoes
1/2 pint raspberries
1 bundle of swiss chard
1 bundle of golden beets with greens
2 small eggplant
4 red bell peppers
1 cayenne pepper
4 peach tomatoes
1/3 bag green beans
I'll be back next week with more food. I will also have tons of photos of the livestock this Monday: for anyone who is interested.