November 15, 2016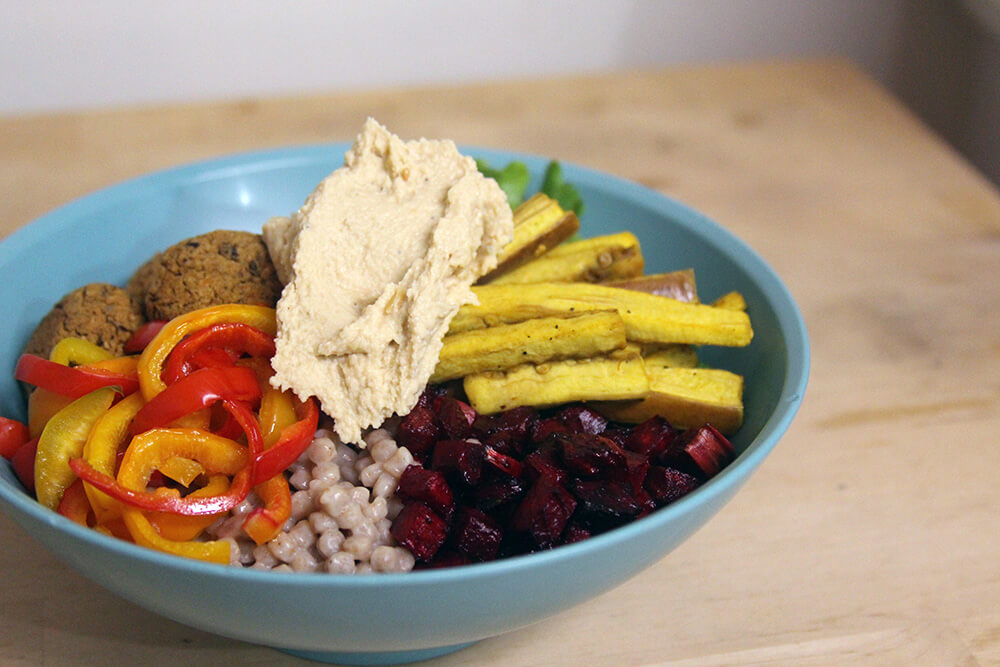 I love a good bowl. I don't eat them often, as I tend to be the type of person who just makes one big dish. Curries, chilis, soups, stir-fries, and casseroles are more up my alley. But truthfully a well balanced vegan bowl is easy to do, especially if some prep work is done before hand. For example, I use already prepared hummus, some frozen protein balls I've made earlier, and the eggplant was pickled a few days earlier. All I had to do was pop everything in the oven and cook the couscous!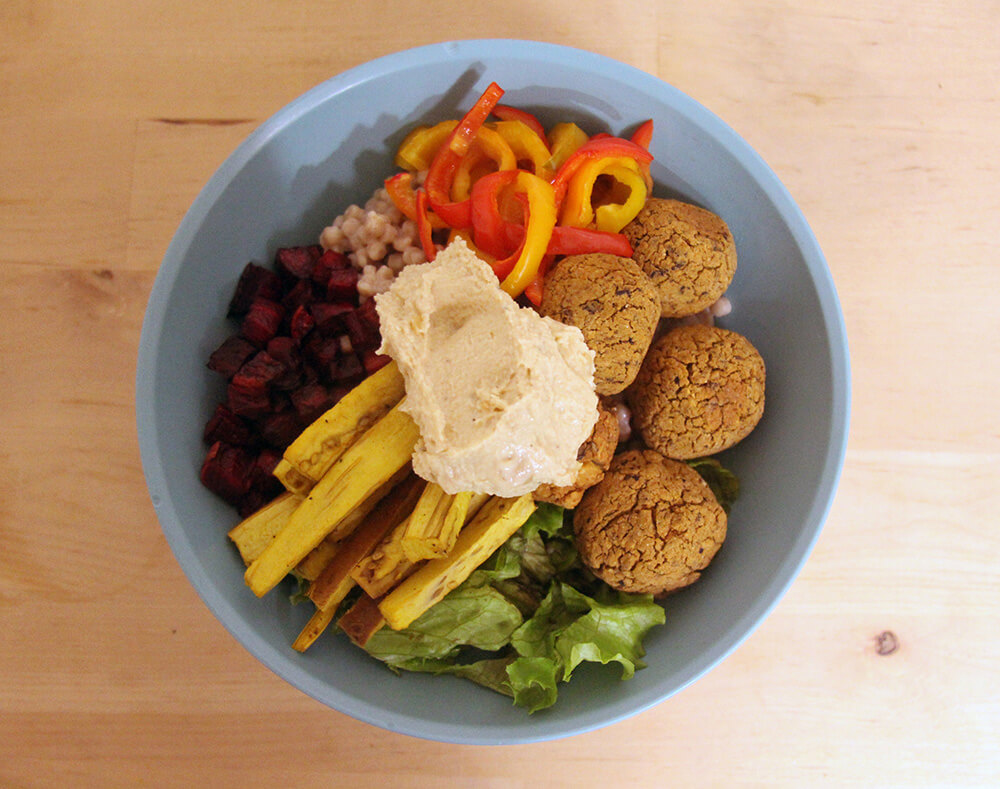 Funny thing is that making a dish with as many colors in the rainbow can be hard. But I tried my best here using all produce from my CSA. I love being able to eat a dinner that is almost all from the same place. So what is what in the rainbow?
Red & Orange: bell pepper, last of the season
Yellow: pickled turmeric eggplant (again last of the season)
Green: green leaf, arugula, and radish greens
Blue: the bowl- duh!
Purple: roasted beets
Brown: hummus & chickpea beanballs
White: Pearl Couscous tossed in soy yogurt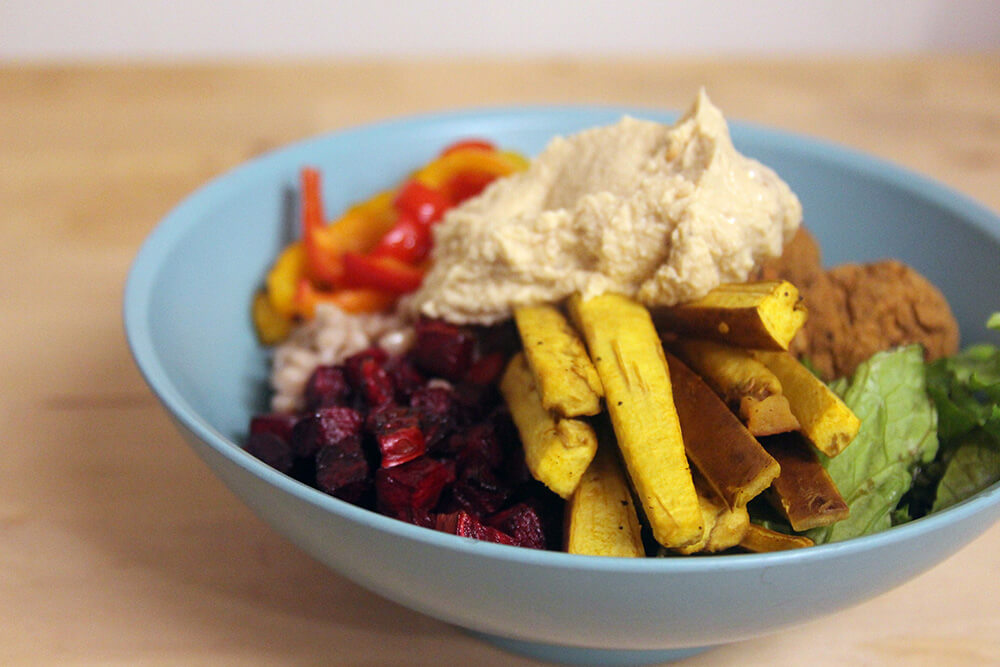 Overall, it took about an hour for dinner to cook, but there was a lot of down time. The beets that took the longest to roast. It might take longer than an hour if you choose to make your own hummus and beanballs/falafels. But I strongly suggest making doubles of a falafel/beanball recipe and freezing the extras for bowls like this.
For anyone who is wondering- you will need to prepare the eggplant two days ahead of time. I am a big fan of this refrigerator pickle recipe, and it is a great way to preserve some extra eggplant from the summer. If you aren't a huge eggplant fan, this really alters the taste and the traditional mushy texture. I personally used Wegman's brand hummus, just the good old classic hummus, though you could go for any flavored hummus if you like. And finally the balls were the Chickpea Eggplant Hemp Veggieballs from Protein Ninja. But there are lots of falafels now that you can find in the freezer section, like Trader Joe's.