September 24, 2019
Goldie
1526 Sansom Street Philadelphia, 19102
Franklin's Table at Penn 3401 Walnut Street Philadelphia, 19104
Whole Foods Market 2101 Pennsylvania Avenue Philadelphia, 19130
website | facebook | instagram
This visit was not planned at all. It all started when I was listening to Gastropod's episode on french fries. One of the hosts said their favorite french fry condiment was from Goldies. I knew the name, I knew it was vegan, and I knew it was in Philly. So I thought just hop on a train with Wolfie, get some fries and a shake and make a fun day trip. Somehow it turned out to be a big day out with mom's and toddlers. The fun of that was getting the input of other people who weren't vegan.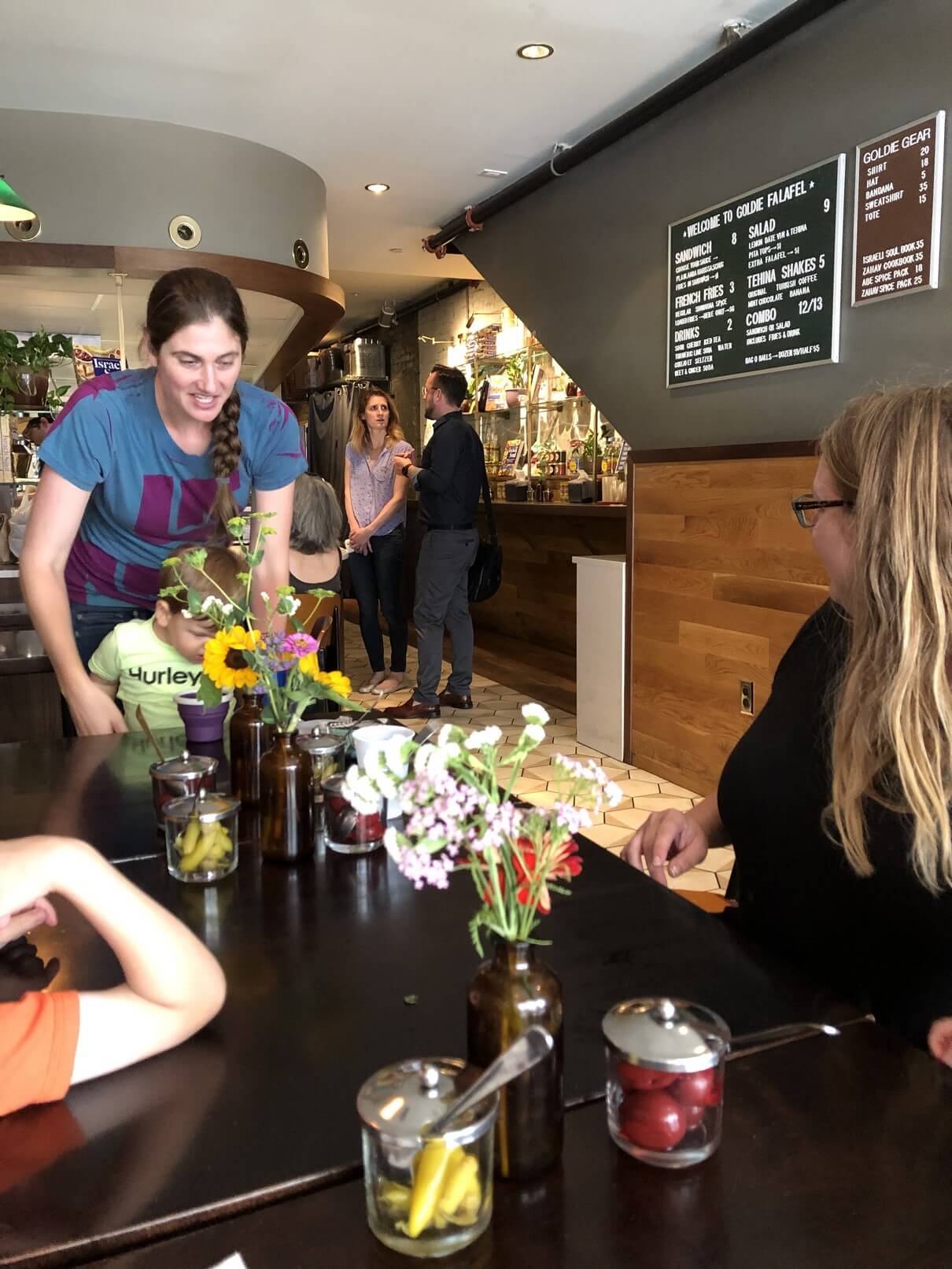 But some history on this place before the food. So Goldie is part of the Cook n Solo family. You might of seen our review of Dizengoff, or perhaps if you are a foodie you might of seen the Zahav book lurking on a cookbook shelf or cooking site. Also part of the family is the very non-vegan federal donuts, which has a pretty die hard fanbase. A lot of these restaurants draw a large inspiration from Middle Eastern and Jewish foods. You can get some bazooka gum at Dizengoff, Goldie says their kosher on their site, and Abe Fisher serves latkas. (It's also worth noting that Federal Donuts, Abe Fisher, Dizengoff, and Goldie are all within the same two blocks on the same street)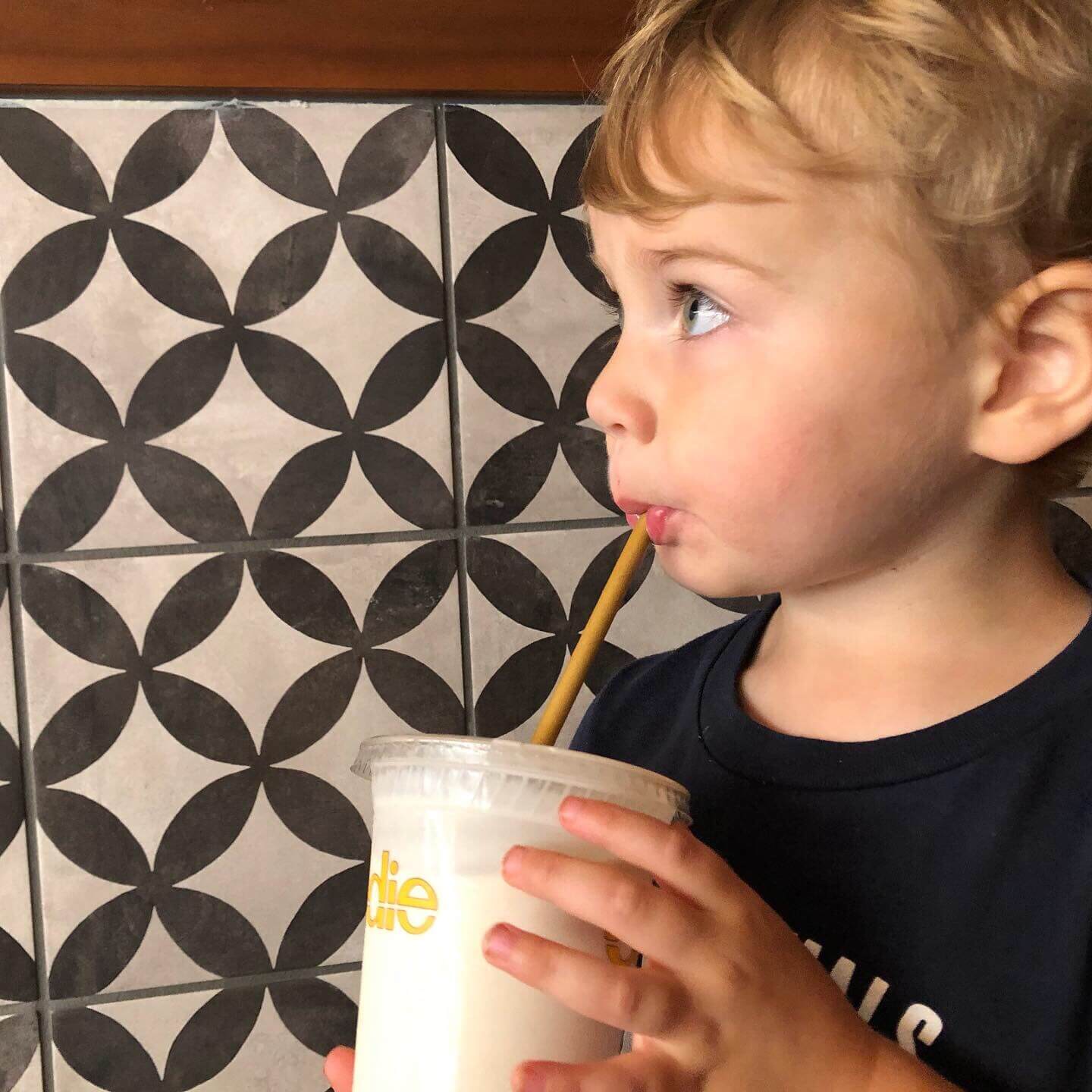 So what is Goldie all about? The executive chef is the super rad Caitlin McMillan. They serve pretty much falafels, fries, and tahini shakes. And let me tell you, these shakes are legendary. As I walked from Dizengoff's to Goldies, I tried to get Wolfie excited about the tahini milkshake. A woman walking by asked if we were going to Goldies, and only had to say "Those milkshakes are worth getting excited for."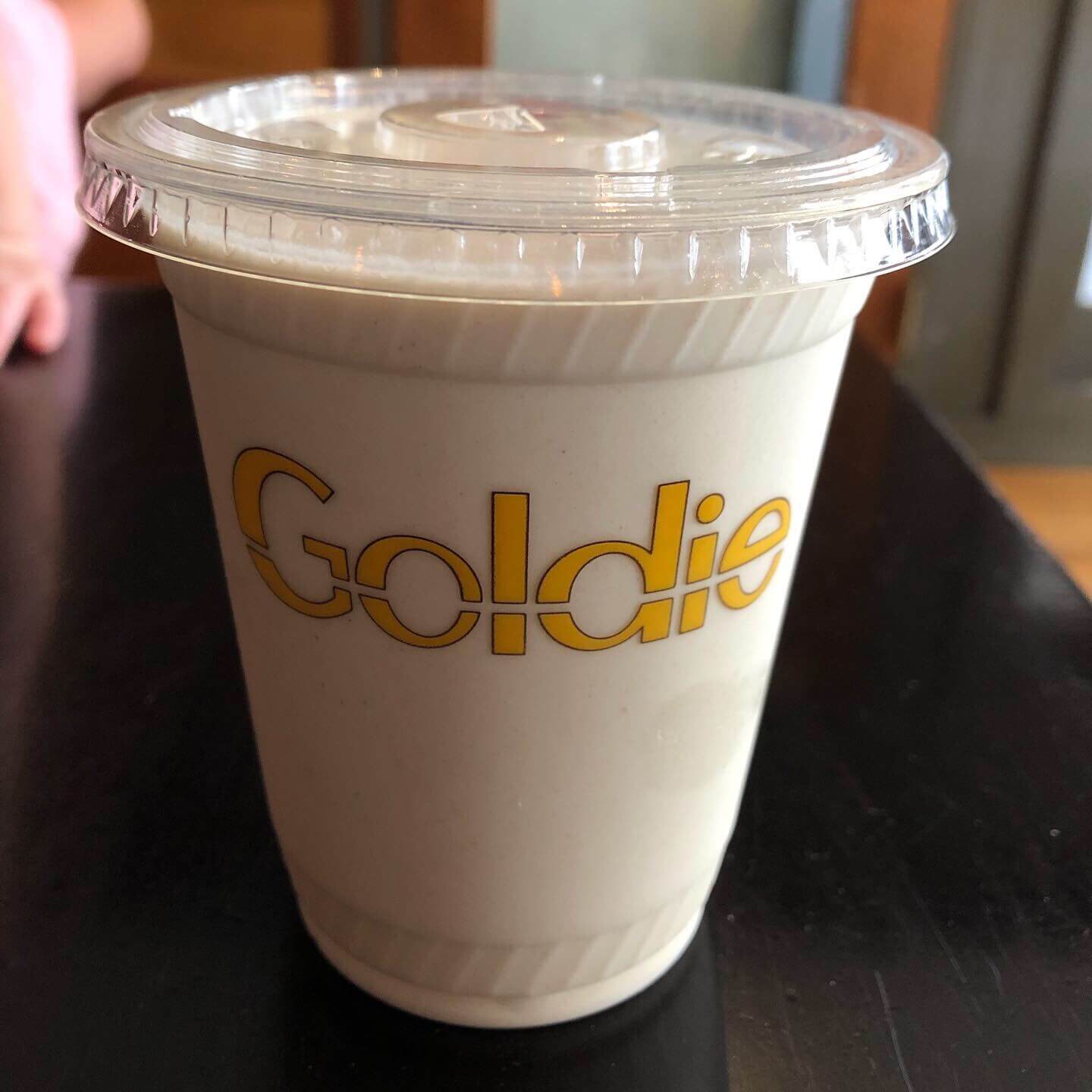 So what makes those milkshakes divine? Probably the Soom Tahini. I am normally too poor for Soom, but we use to carry their chocolate tahini at Animo and it was bliss. Soom is a local company that uses Ethiopian White Humera sesame seeds, which ends up being the smoothest runniest yummiest tahini ever. Then unlike some copycat recipes, they use an actual milkshake machine in the restaurant, making a hard to replicate thick shake. I got the original plain tehina shake, and my goodness it is heaven. You can taste the yummy bitter notes of the tahini, but it is perfectly balanced with sweetness. I was able to also try the mint chocolate shakes which are mint flavored shakes with chocolate chips scattered inside. This shake you could barely taste any tahini at all. I really wanted to try the turkish coffee, but maybe next time I go with Jon in the future I'll get it.
But what about the fries? Well, they were pretty good. They were served with house made ketchup, which was the star of the show. The ketchup has a hint of spice to it, nothing too spicy, even toddlers were going nuts for it. They even sell the ketchup on it's own, if you need more than the tiny little cup they give you, or if you need to take it home.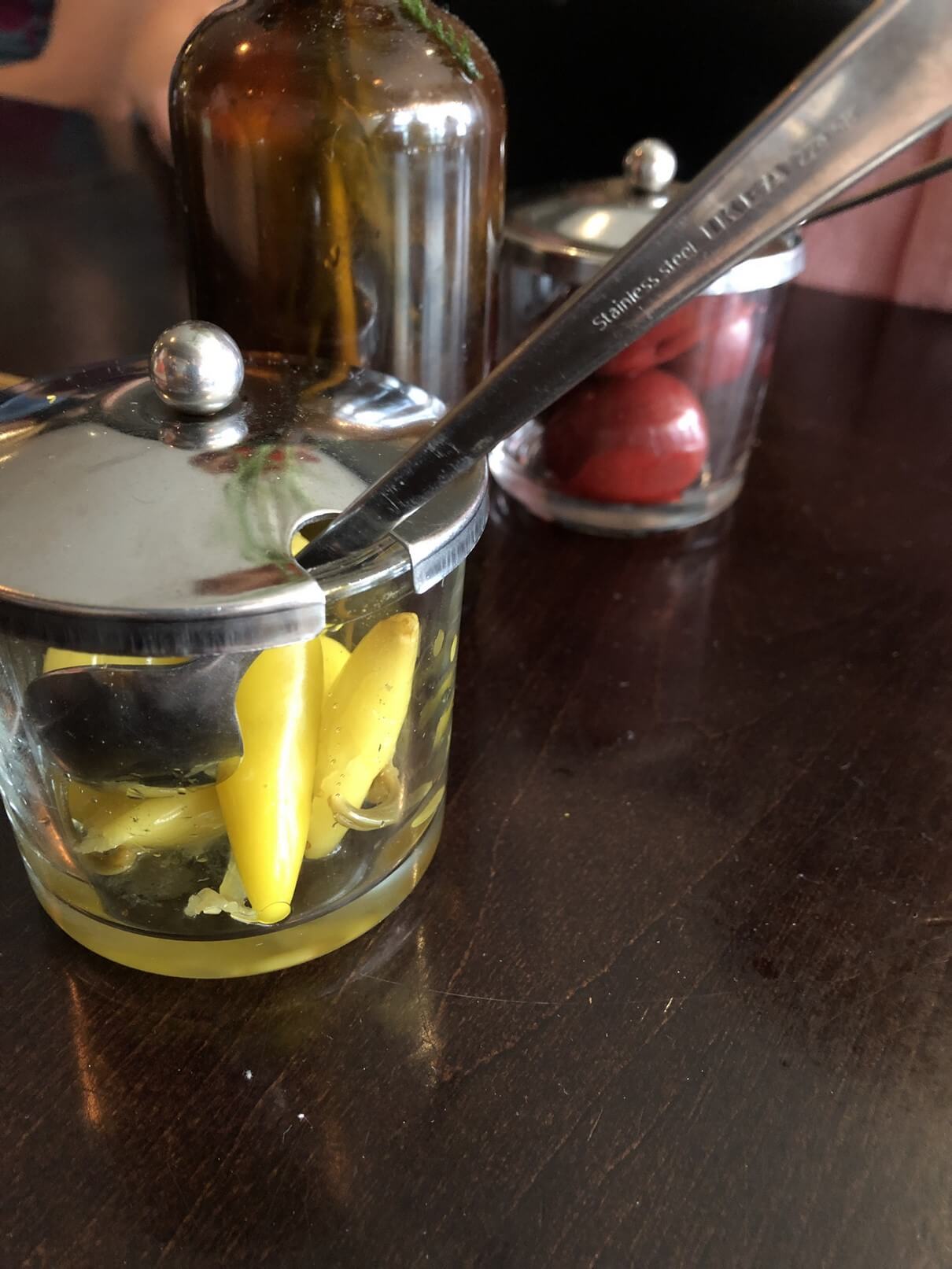 Sadly, I didn't get to try the falafels, which is pretty hard to do honestly. You can get falafels in a pita, solo, in a salad, or even on the fries. Oh well.
We went to their main store location, but you can visit them at Whole Food's Restaurant Row (reviewed here), or Franklin's Table. This makes it available for lunch if your are visiting the various museums or if you are in University City. I can whole heartily suggest visiting Goldie, even if it is just for a milkshake. Be warned, the main location is small, and can fill up easily during lunch hours. You can easily take your lunch to go and eat at Rittenhouse Square.