October 25, 2016
Unless you are just checking out my blog for the first time ever, you probably already know that I am pregnant. Actually, 8 months along at this point. And some people already know that most pregnant women aren't suppose to have coffee- or rather they are only suppose to have so much caffeine. I am pretty sporadic about my coffee intake, but because I don't have it all the time, I can accidentally guzzled too much in one day. And top it off, pregnant women have a harder time getting caffeine out of their system. I had a day or two where I accidentally drink too much caffeine and was rather jittery.
But I know many people like to drink less coffee, or can't have any caffeine in their diet for medical reason. Because of these reasons, I was really happy to try out some coffee like products on the market. I tried to have the products in various styles to try and fill everyone's coffee desires.
Two Quick Notes! I bought all these products on my own. So these are all my own opinions, though I never give my input about if the cost is worth it. Truthfully I like buying expensive coffee so I say all are worth the price. But if you are looking for cheap- go for the teeccino. My second note is that I don't think caffeine is evil. I think out of most plant based stimulants caffeine is pretty awesome and safe (when in a natural state of coarse, you can overdose on the purified powdered stuff.) I am reviewing low caffeine or caffeine free products so no tea and yerba mate reviews. I also wanted the flavor to be in the same ball park but still be fairly easy to find in stores.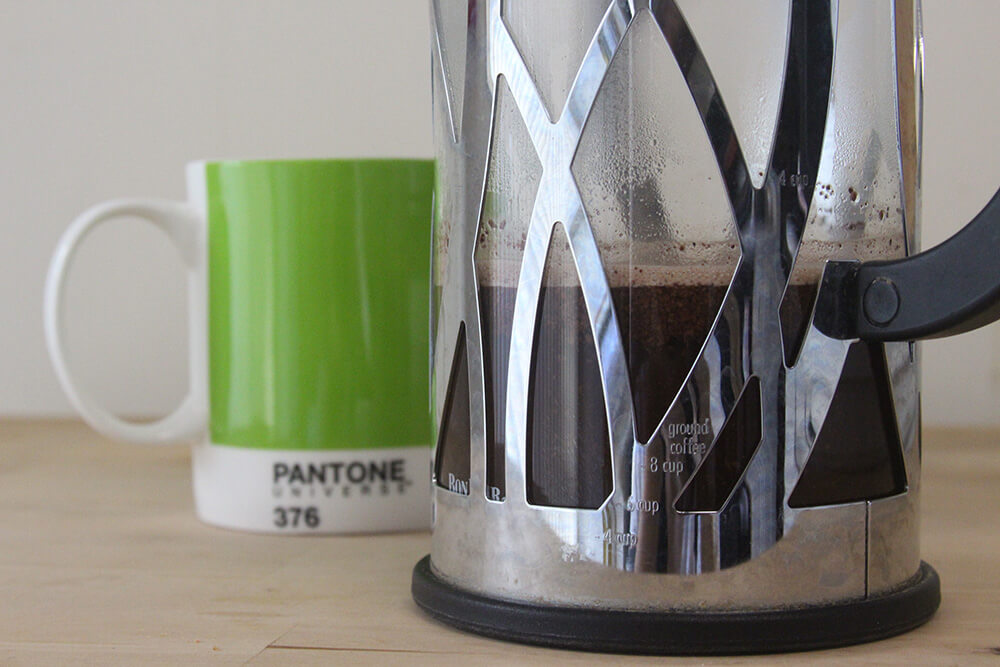 Crio Bru
Website: Crio Bru.com
Where to buy?: Amazon, Online Shop, & Store Locator
Style: Ghana Light Roast
What is it?: I've heard about this drink for awhile and have wanted to try it ever since I've heard of it. Pretty much the cacao bean is roasted in the same style as the coffee bean
Positives: It isn't 100% caffeine free, which to me is a good thing. I like having a little bit of a caffeine kick, and it also provides a little bit of bitterness. It also never claims to taste like coffee so you can drink it with an open mind. But the cacao is easy to mix with coffee beans if you are trying to help wean yourself off of coffee grounds. Mixing the two also give a really awesome and unique flavor (think mocha)
Negatives: It is a little watery and pre-ground. The drink is thinner than normal brewed coffee, and I think it would help if the grinds were a little smaller. But you can't do that since they are pre-ground.
How to Brew: I've tried this in many ways, pulled an espresso shot, french press, and drip. I have found the only way to drink this is by using a french press. The espresso was a watery mess, and the drip was alright but tended to have trouble filtering. The French Press will give the best full body flavor.
What it tastes like?: It tastes like a watered down mocha latte- kind-of. There is a distinct chocolate/cacao flavor going on, but you have some rich notes that give a subtle notes similar to coffee. This clearly doesn't taste like coffee, it has a totally different flavor profile, but can fill the void of full body, bitter, hot beverages.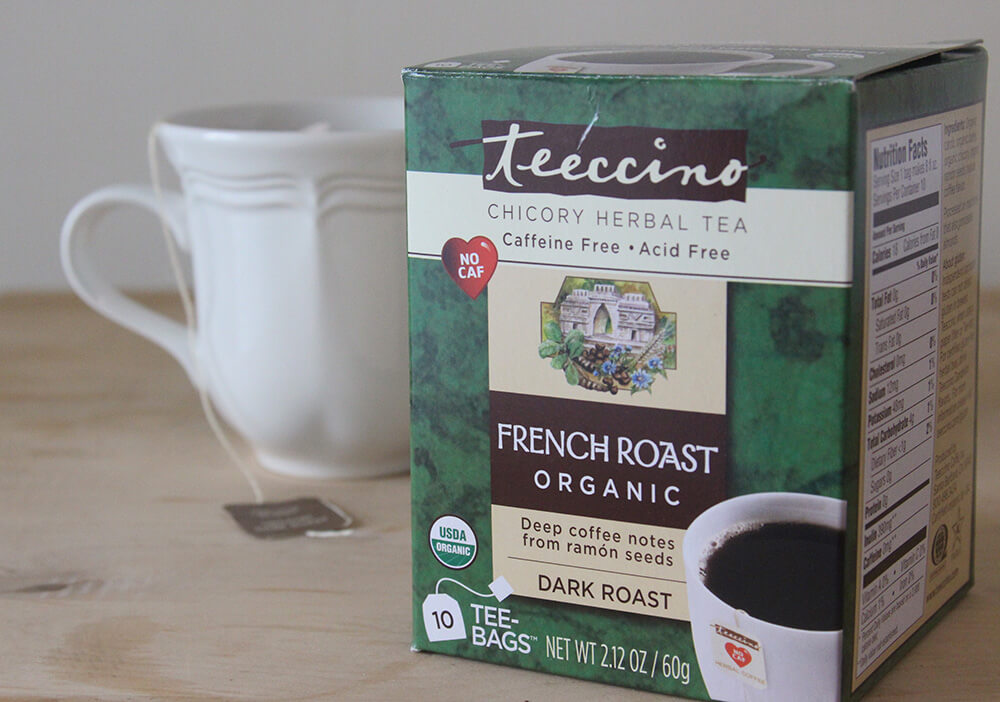 Teeccino
Website: Teeccino.com
Where to buy?: Amazon, Official Shop, & Store Locator
Style: French Roast, Mocha, Maya Chai
What is it?: A blend of various plants and herbs. The main ingredients being used are carob, chicory root, nuts, barley, dandelion root, and some nuts and dried fruit. There are many blends available in different packaging. There are some that are gluten free (without the barley), tea bags, loose for drip, and lots of accessories.
Positives: This is 100% caffeine free for anyone who wants it. The drink also comes in various different methods so you can either brew it at home, or have tea bags for on the go. There also many flavors which works well for anyone who might be a picky eater. This brand is also probably the most widely available coffee substitute as I found it at Whole Foods, Wegmans, and small mom-and-pop health food stores.
Negatives: It is easy to mess up the brewing process. There have been times where I over brewed and had horrible tasting teeccino. Because of this, it isn't so easy to mix the teeccino with coffee grounds if you are trying to get rid of caffein from your diet. The brew time is less than regular coffee, and you need much less grinds as well. I am also not a huge fan of their push for a caffeine lifestyle as they use very questionable spokes people sometimes.
How to Brew: I've tried many methods, and found my favorite is the tea bags and pulling espresso shots. The tea bags make it so you don't add too much tea to the brew, and you want to use less than the average cup of coffee. Because of this strong flavor, it works perfectly for an espresso machine. I pulled a shot, added it to iced soy milk, and had a yummy latte, though it highlighted the flavors that aren't as coffee-like.
What it tastes like?: This tastes the most like a cup of coffee. It doesn't quite taste the same, but if you ever had a coffee-chicory root drink than you have a better idea what this stuff tastes like. It uses various grains and such that give a similar bitter flavor, but they use coffee flavorings which really give it that authentic flavor. Overall if I am craving coffee but don't want the caffeine, this stuff is pretty satisfying. It is full bodied, full of flavor, and in some ways better than just drinking decaf coffee. Crazy? Maybe.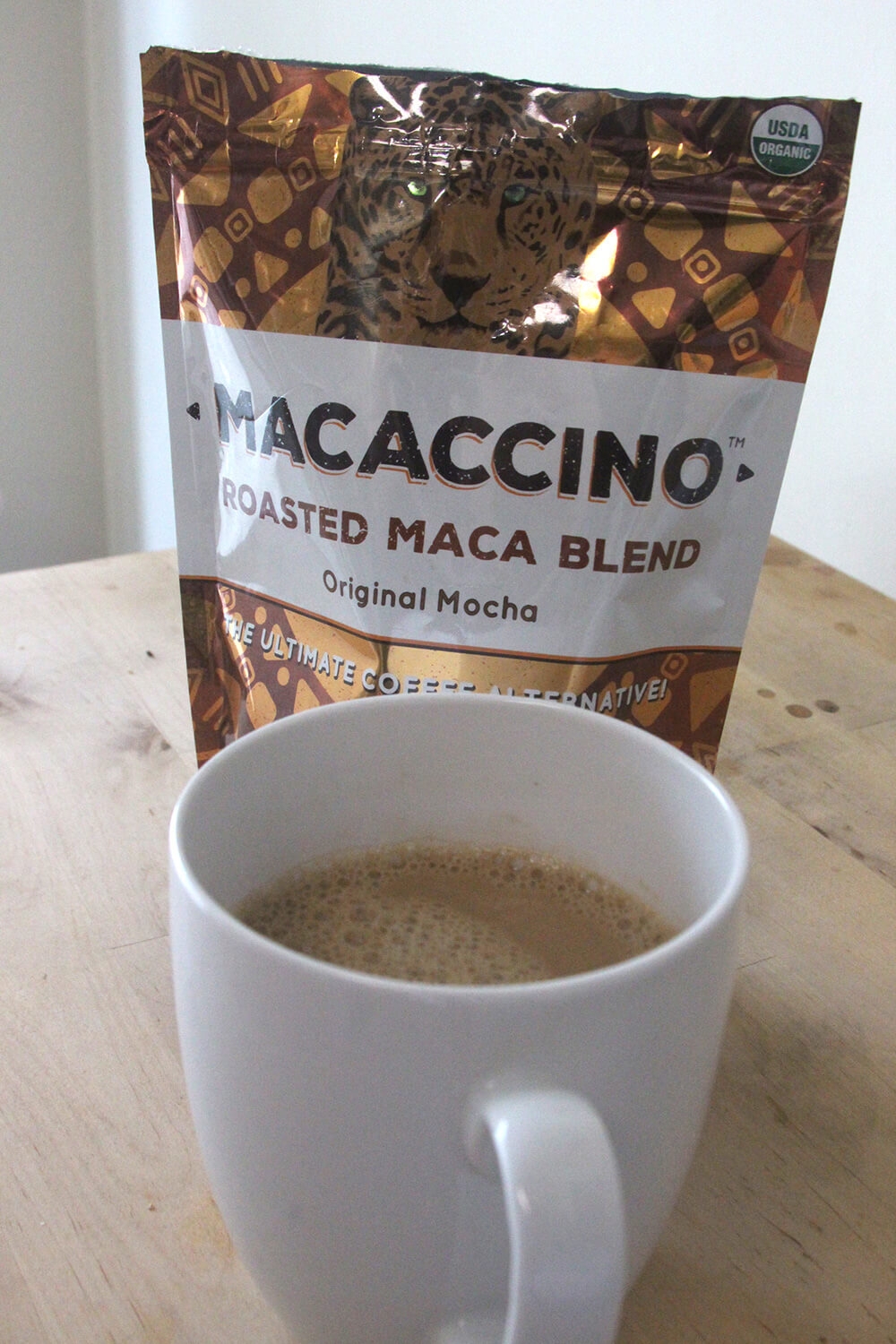 Macaccino
Website: Macaccino.com
Where to buy?: Amazon, Official Shop, & Store Locations
Style: Original Roasted Maca Blend
What is it?: These are blends of maca root that have been roasted to give a more coffee like flavor. Their original blend uses maca, cocoa, nutmeg, mesquite, and cinnamon, but they have two other blends. Their black reserve uses black, red, and yellow maca root along with beet powder. Their mint has a little dried peppermint leaf.
Positives: Super portable and quick to make. If you like instant coffee (ugh, so bad tasting) this is the coffee replacement for you. Just add hot water, stir, and add any creamers and sugar. Because of the powder form, it makes it easy to make other coffee flavored snacks like lattes, smoothies, and desserts. I also like how this brand promotes the use of other vegan products when making.
Negatives: It is a little gritty overall. I find that towards the end of the cup it gets a little too thick, which could be remedied by adding more hot water. Even when I make my macaccino latte, it still gets a little thick at the bottom.
How to Brew: There is pretty much only one way to "brew" and that is to dissolve the powder. You can use hot water or add mostly soy milk like I do. You can sub any recipe that uses espresso powder with this.
What it tastes like?: Just like the Crio Bru there is something very coffee like that comes from roasting the maca. But you most definitely can taste the maca flavor coming through. There is no way you could just sub the macaccino powder with just maca. As mentioned before, since it is a powder that is mixed with hot water, it does have some off the pitfalls as instant coffee does. But I would think more on par with Starbucks super finely ground instant coffee.