Hey guys! It's me Jen! I've been missing all week due to really unpredictable electricity. For some reason the power randomly flickers which causes my computer to crash. It was happening so often, at random times of the day, that I just turned the computer off and ordered a battery backup. I kept the computer off until it came in the mail. Which has been cool since Alexa got time to post all her backed posts! Yey! So I hope everyone enjoyed reading those.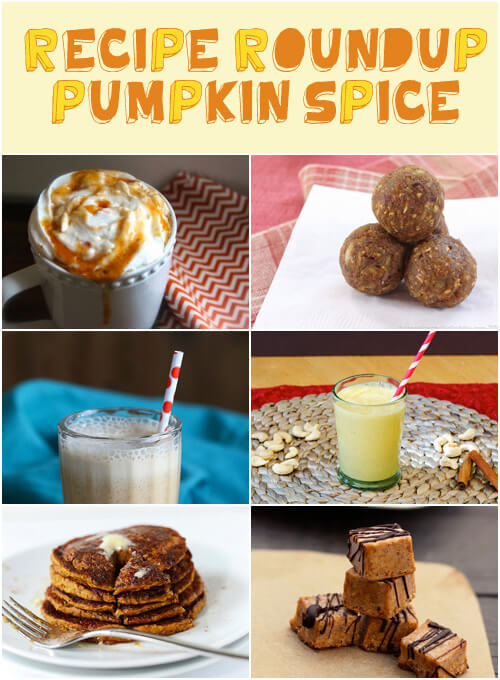 I know everyone is excited for the fall and pumpkin spice everything! So I thought I would do a sampling over pumpkin spiced goods. Ranging from drinks, to syrups, to baked goods. But everything is sweet. Most were pretty good, but everything I think I would change ever so slightly. But check out which ones to give a try!
This was really tasty. I was a little surprised how nicely it came together. I first used it in a soy latte in a coffee shop. It helped it was an amazing latte without the syrup, but the syrup added the perfect amount of sweetness and flavor. Though I might amp it up to 3 to 4 tbsp for more mediocre lattes.
The syrup also works well in smoothies. I used it to add some sweetness and flavor to my husband smoothies. It would also be a great topping to for various other snacks like yogurt bowls, cupcakes, cookies, or ice cream. It makes a lot of syrup, so I would recommend even halving the recipe so it doesn't go bad in the fridge.
Bottom Line: Great to make for the pumpkin spice season, put it on everything.
I wanted to love these so much, and I didn't. When I first chopped everything together in the food processor, the balls were really soft, but not in a good way. So I followed the advice on the blog and kept them in the fridge, to firm up. And they didn't really do that either. They aren't a bad flavor, just not the normal texture of an energy ball, which I am not liking.
Bottom Line: Pass, needs more modifications
First time I made this, it stunk. I completely forgot that I used unsweetened almond milk. By the time I thought of this I left the house with the shake. Ugh. I figured I would give a second chance. Second time making it I remembered to add two tablespoons of the pumpkin spice latte syrup to it, to "sweeten" the almond milk base. I added the suggested additional sweetener of dates. I also added a little chia seeds and oats since I didn't have pre-frozen almond milk or ice cream. (to give a thicker consistency)
It turned out amazing! I highly recommend using dates instead of stevia or coconut sugar. It adds the perfect flavor the pumpkin spice. I also recommend adding a little bit extra if you don't use ice cream. The first shake was too ice-y, and I think the fiber from the date helped, along with the chia seeds. After making this the first time, it'll be hard not to buy shots of espresso by the gallon. Then again, I have espresso beans sitting around. Maybe I'll just make some in a french press to make more Frappuccinos.
Bottom Line: Flavors are well balanced, but feel free to add a little extra for substance.
Holy crap is this stuff is THICK. I didn't even use all the cashews suggested, I used half the cashews. I am really glad since it was more like an eggnog for halloween. It was nice to drink by itself, but I found it to be a great smoothie base. It also made a great cocktail (since I said it was like eggnog) with some Snap.
I stress the thickness since it was the major reason why I wouldn't make this drink again. It was too thick to drink casually. Which is a problem since it doesn't last that long. It might be a good think to make for a party, but it isn't everyone's cup of tea. My husband thought it was so so- but then again he tends not to like sweet cashews.
Bottom Line: Tasty, but too thick to be a "milk"
Reading the blog post I felt pretty confident that these pancakes were going to rock. The writer tweaked the recipe several times, and said she got it perfect. Too bad my pancakes didn't look it. Although they were cooked, my pancakes were horribly misshapen. I am not really sure what I did wrong, but they weren't not picture perfect. I did have to make some modifications with the flour, which could of contributed. It could of also been my pan. But they tasted great so I might give them a second chance.
Bottom Line: Tasted Awesome, Looked Cruddy.
I found it a little funny that I found a recipe that I wanted to try from the Free People blog. I really don't like the brand. But hey, who cares right? Maybe the recipe is really good? And it was pretty good, but definitely not perfect.
It felt a little too almond-y and not enough pumpkin-y. But maybe that was just me? I am also found the freezer made the fudge too hard. It wasn't a big deal. Just wait 5 minutes and they were good to go. The biggest complaint? Price! I didn't buy raw almond butter, just the normal kind. And it was about 8 bucks a jar. I almost used the whole thing!
Bottom Line: Yummy, but would add more pumpkin next time. REALLY expensive.