This weekend I had the pleasure of going to Asbury Fresh, the farmer's market located in Asbury Park, NJ. There are so many vendors who offer various things ranging from hand made or vintage clothing to different baked goods! My main reason for going today was definitely to support my good friends over at …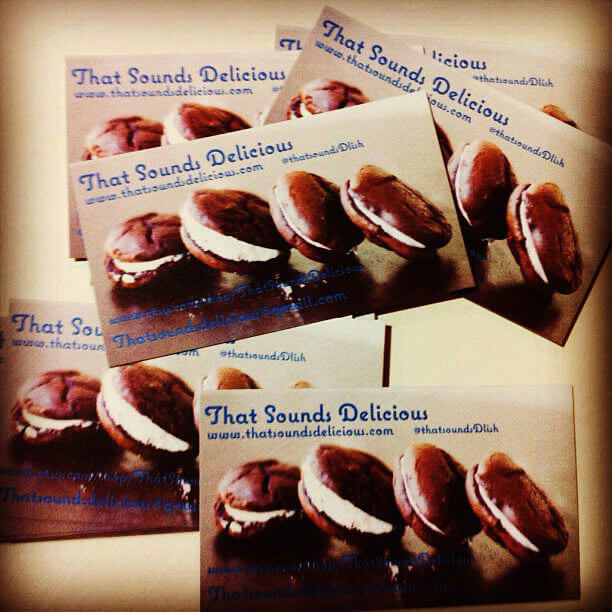 Jenine and Kara are sisters-in-law who love to bake whoopie pies and get creative with flavor! They are actually responsible for some of the delicious deserts from Jenny and Jon's wedding shower. They can make their whoopie pies vegan if requested, but they always have something fun each week when you visit the market. Also on the menu…whoopies for doggies, which they call "Woofie Pies". I might be biased, but their treats are PRETTY good. I missed them this week, but hopefully I can grab something yummy next time!
While at the market I happened to snag a few goodies –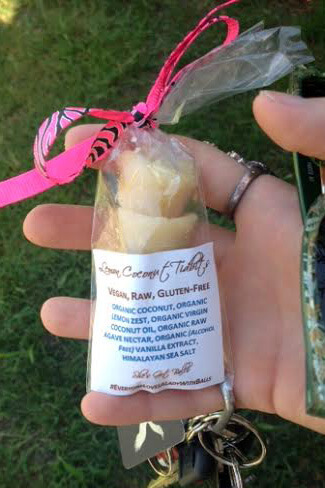 These little Vegan, Raw and Gluten-Free treats came from Shelly Dawn's table. She had a whole bunch of samples and these were my favorite by far! The sample piece was smooth with a strong, but soft lemon flavor while the coconut taste came after I was done chewing. I definitely indulged on all of them while writing this post! I can't wait to go back and try her other delicious treats. They were especially nice because I was craving something sweet but didn't want to try and reach for candy. They were just filling enough but didn't make me feel like a yucky slob when I was done with them. You can find her website over here, and you can find Shelly at Asbury Fresh every Sunday this summer!
After the market was over, Mr. Ian and I headed over to the boardwalk to meet up with friends and grab some food. So happy we did, because our favorite place was open … MOGO.
Mogo makes scrumptious Korean fusion tacos. They started out as a small bodega on the boardwalk but now have a full restaurant on of Cookman Ave. in Asbury Park. I don't have any Korean food options near me (SO MANY TEARS), but this is a great substitute. They take the cooking style of Korean cuisine, make it simple, and put it into a soft taco shell – or you can get it in a bowl if you go to the restaurant location. FYI – their tofu is AMAZING. Tofu is pretty iffy for me – but the way it is prepared at Mogo always leaves me wanting more.
It was an all-around lovely day, the weather was gorgeous and the time was well spent. I even got to pick up a (BONUS!) mini flyer for the upcoming Asbury Park Tattoo Convention! I was excited to grab one and take a quick picture of it because it was designed by my newly found friend and fellow cartoonist/illustrator Paigey!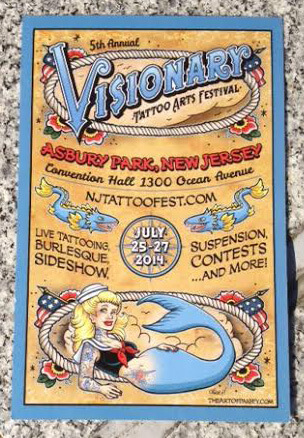 She is so super talented and really nice!! I have met her in person at a few conventions, and if you have the time and are attending the convention you should all stop by her booth! I know I will be.