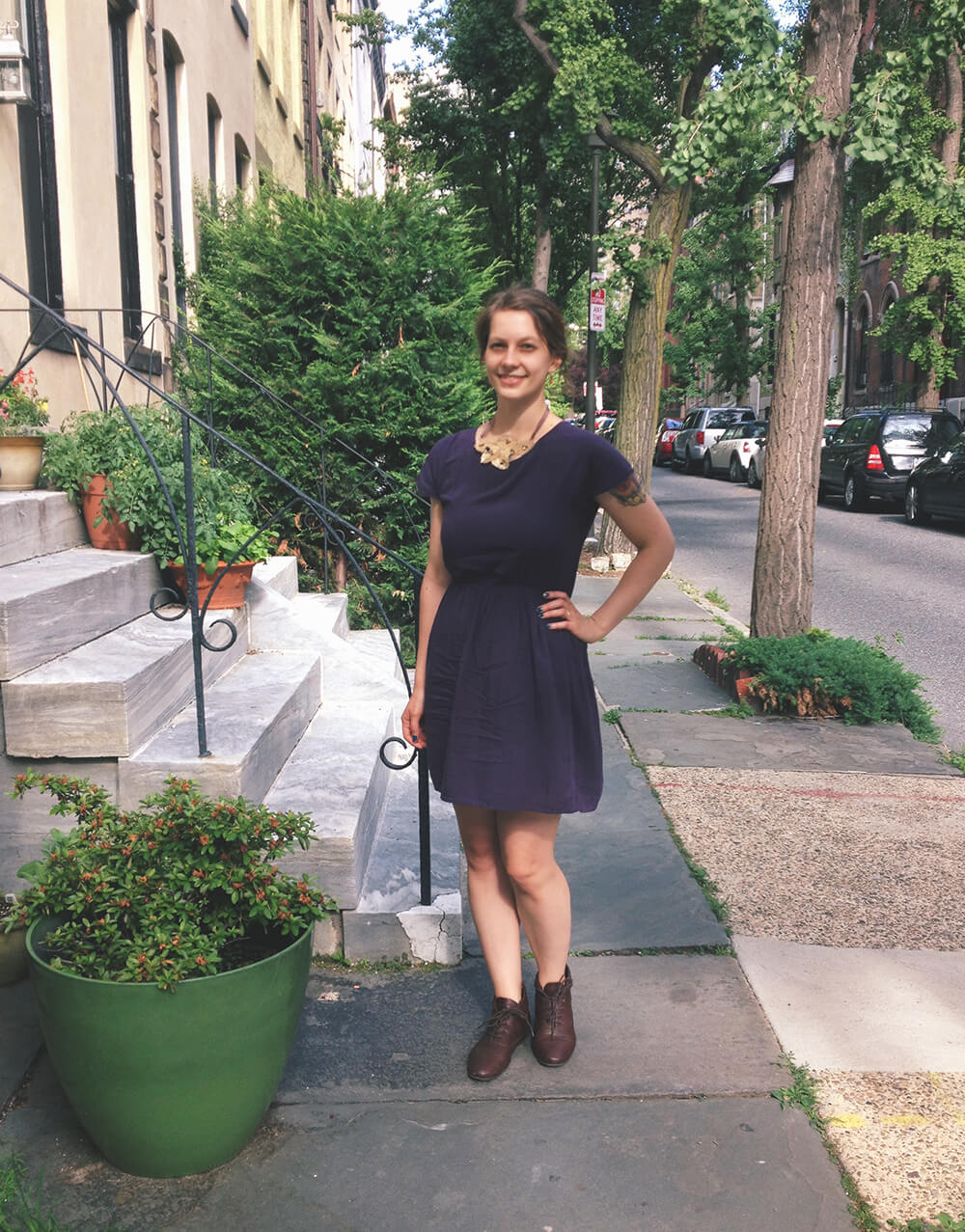 Dress: Urban Renewal | Necklace: Flair | Shoes: Nature Breeze
I haven't done a fashion post in almost a month! So when my husband and I went into Philadelphia this weekend I knew I had to take a photo. Plus, the side streets are always great scenery! I was able to wear this dress my sister handed down to me. It is super soft and quick to put on. We went to go see Spirited Away by Hayao Miyazaki. It is one our favorite Miyazaki films. My husband says he can't pick between Spirited Away and My Neighbor Totoro as his favorite, but I can easily say Spirited Away is my favorite.
I love how the main character is a female but the end of the story is not about how she fell in love. She saves her parents (spoiler alert her parents don't get eaten… which is pretty obvious considering it is a kids movie) and helps many people around her. His visuals are amazing, and he uses animation in creative and beautiful ways.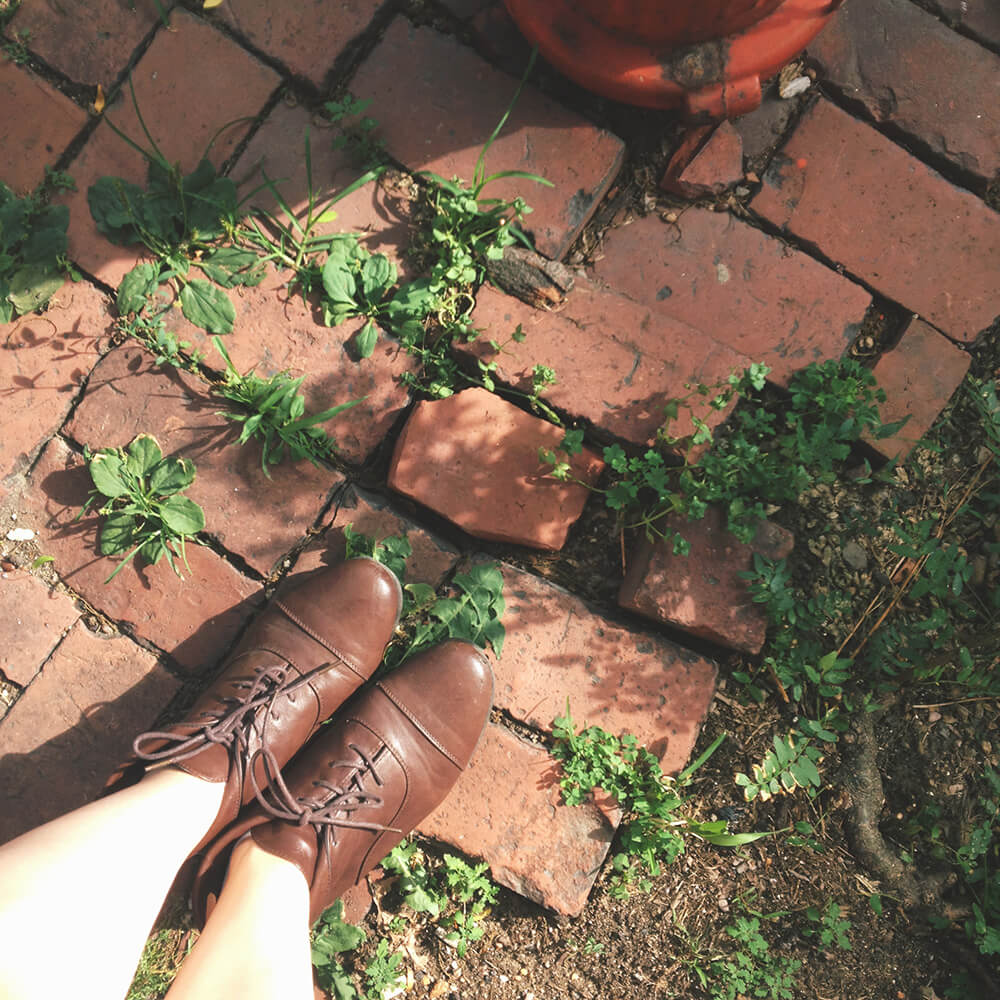 The story also talks about various themes that aren't obvious to a child. For example the story is a coming of age tale, where Chihiro learns take care of herself and others. There are also strong themes about preserving nature and the greed of capitalism. Some of the nature gods are effected by trash and development, and bathhouse is riddled with greed.
I strongly recommend people pick up this movie to watch it. The English dubs are actually quite nice. We went to go see the film at The International House of Philadelphia (yup- IHOP) and they have been showing family friendly films during the day. So we got to watch Spirited Away with the intended audience- kids. It was adorable hearing kids laugh, and scream "IT'S HAKU!" I am hoping to bring my nieces next time for The Muppet Movie. If you live in the Philadelphia area, I would highly recommend checking out The International House's film schedule.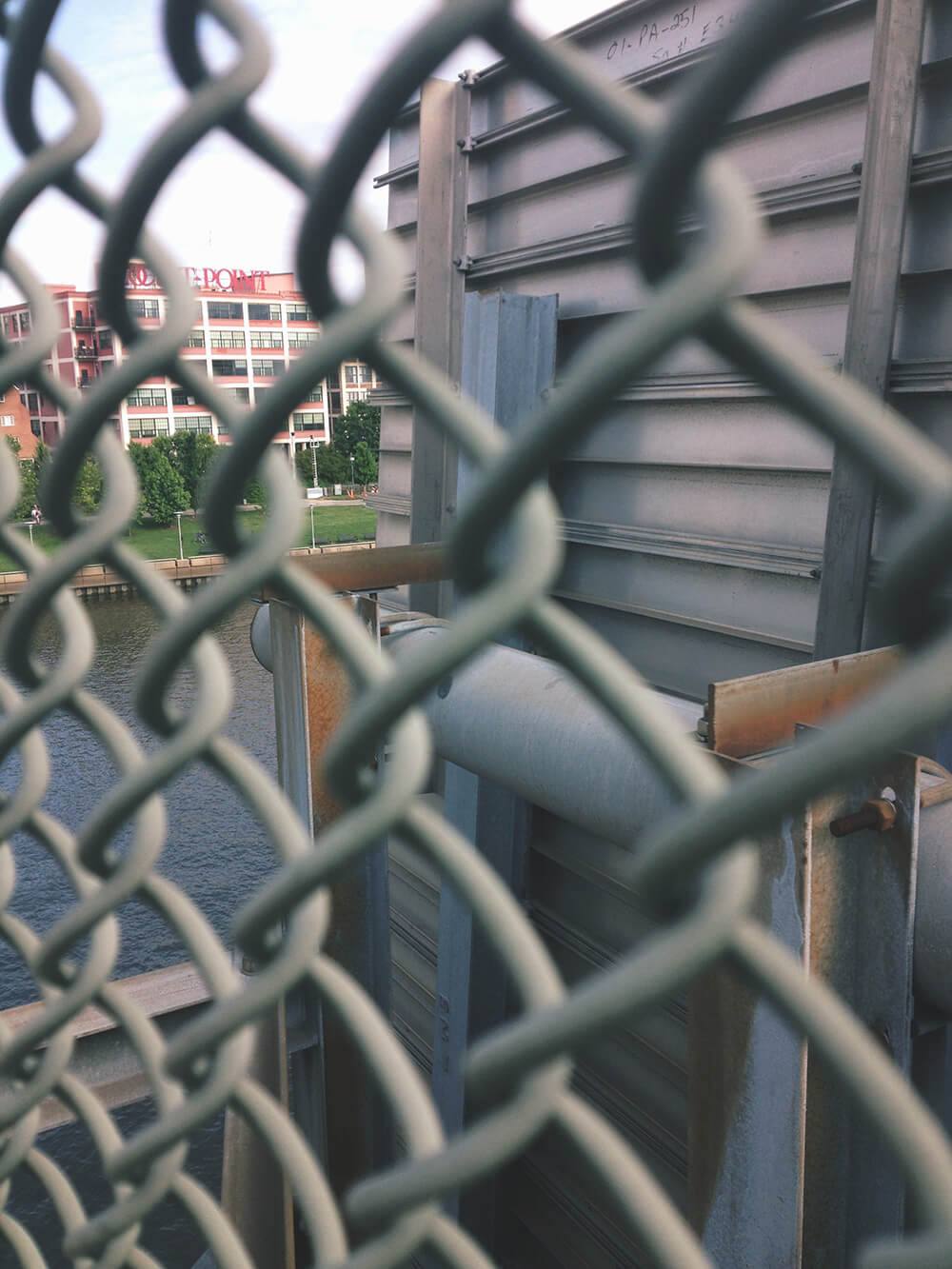 One of my favorite things about going to the International House is walking there. We walk through Center City, over the bridge and into University City, where the Drexel and the University of Penn campus are located. It is always such a weird place to me since Center City is broken down to much smaller areas, and have a diverse amount of people, locals, commuters, workers, students, families, etc. University City is almost all students and teachers.
I remember my Mom got her masters at the University of Pennsylvania and one day had to hand in a paper pre-internet days. Since she didn't want to waste a 3 hour drive to Philadelphia, she ended up taking my sister and I out of school to take us to the zoo. She said that we would probably learn more there than at school. And I guess I did. The Philadelphia Zoo is the first zoo in the United States for example. And the Galapagos turtles are almost always doing it. Of course I didn't get this confirmed until several visits later in my life.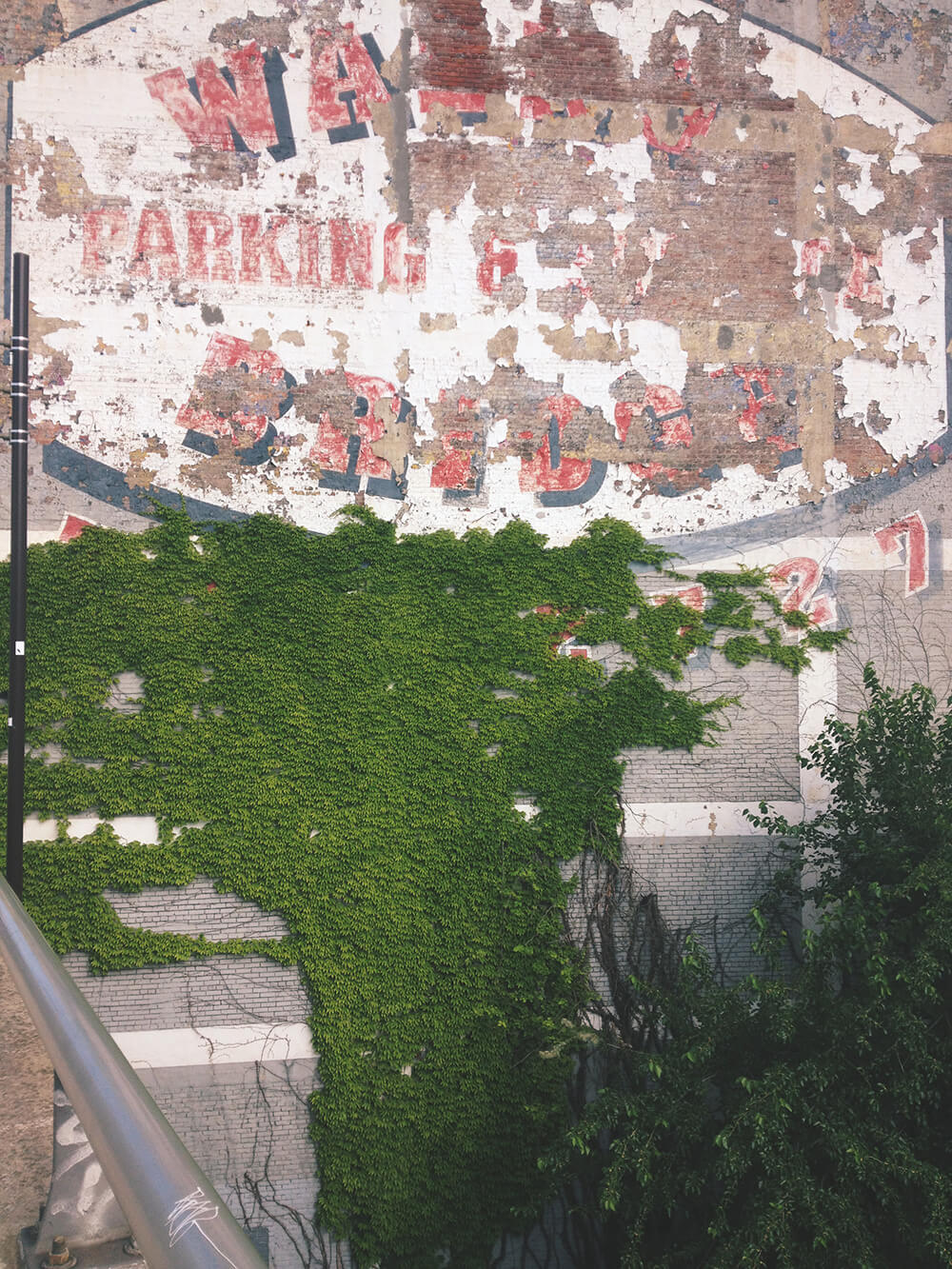 When crossing back over the bridge, I remembered how I loved this one painted on ad. Over the years it has grown quite a "nature beard." I can't wait to get a camera, I might take a whole day taking photos around Philly.