My friend Ian has a problem- Tom Collins. Every time he orders it, it never gets made right. I suggested one night that we go to a bar in Philadelphia called The Farmer's Cabinet. It is a throwback speakeasy that has an impressive list of cocktails. I suggested we go there, since I figured if there was going to be a bar who knew how to make a Tom Collins, it would be this. We all drank this yummy bubbly concoction, and loved it. Alexa asked why Ian never made it himself, and his response was "it is too complicated to make at home."
I beg to differ!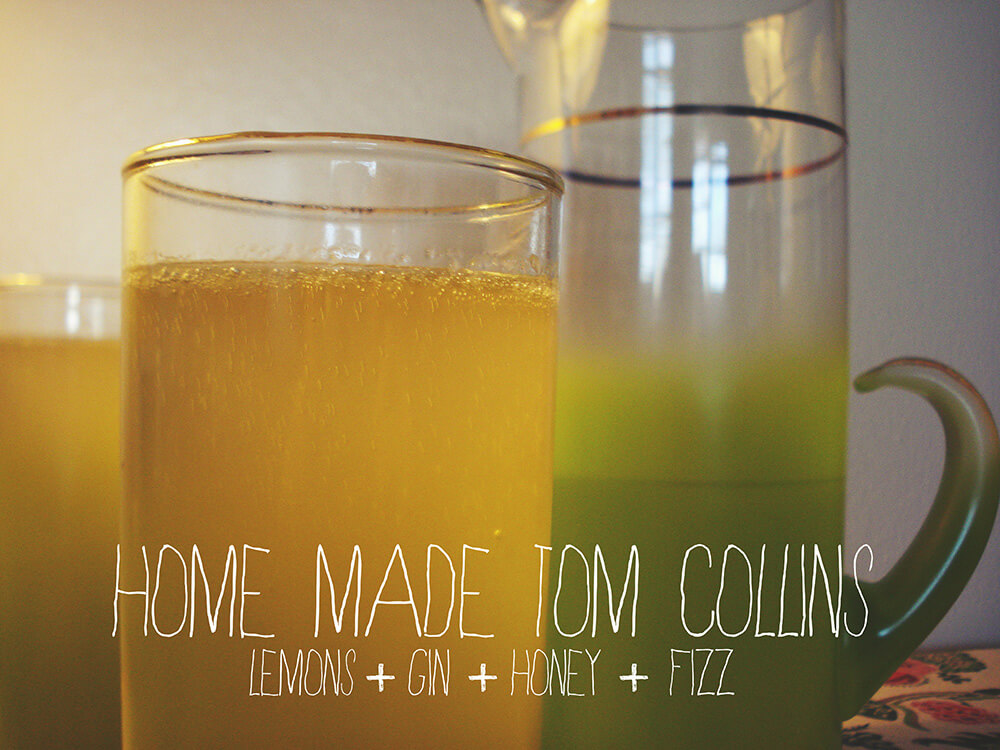 This is actually pretty easy, though I might suggest to make or prep a few things ahead of time. All a Tom Collins is composed of is gin, sugar, lemon, and fizz. So it is basically a spiked-fizzy-lemon-aid. It is such a great drink since it is so simple, yet steeped in such a rich history. Wikipedia has a lot of fun information on the drink, talking about how it changed over the years. Being a history nerd, I loves it.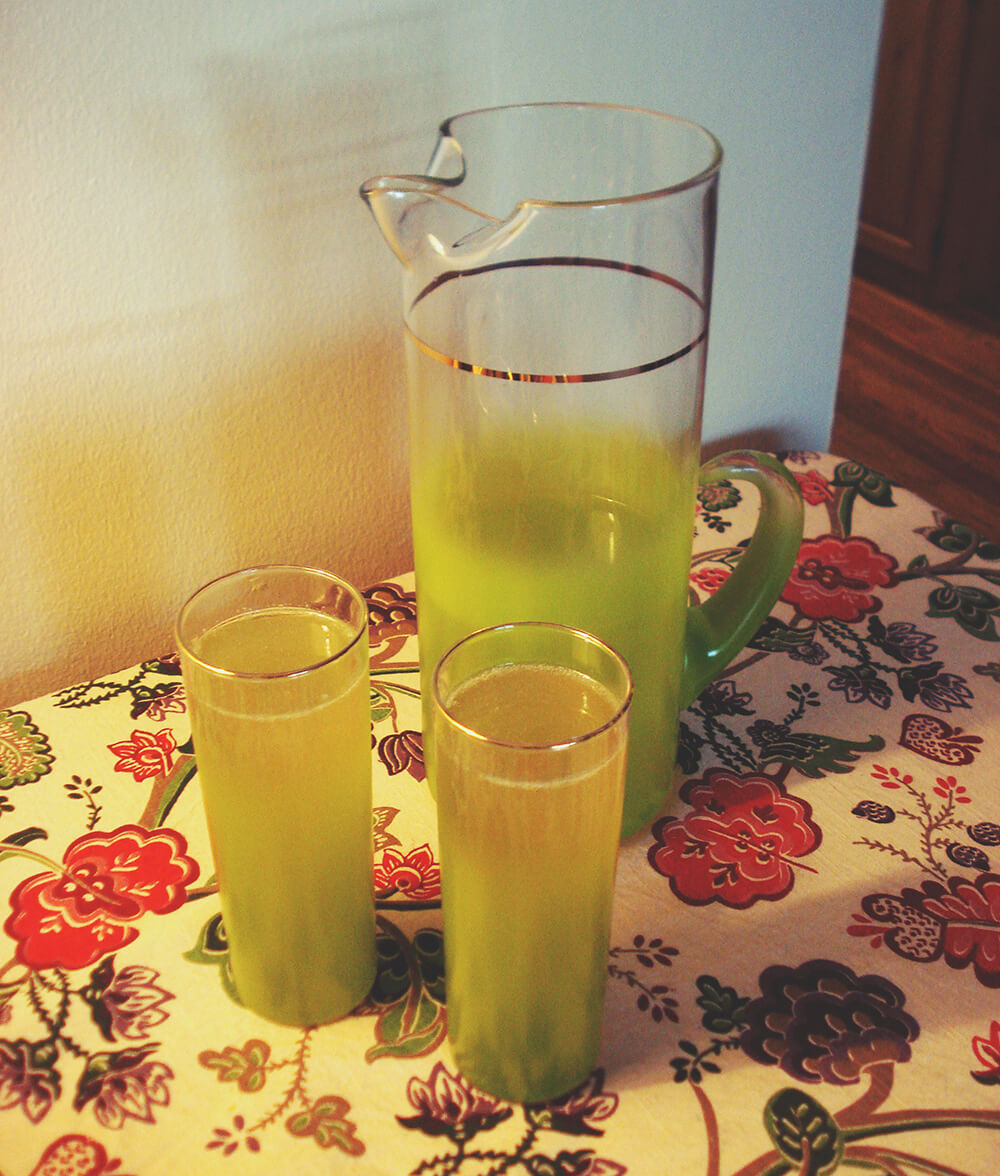 But I'm giving the recipe a more wholesome twist. I like drinks to be less sweet, and more "boozy." Feel free to add more sweetness to the recipe. I also made two recipes, one for one "double" drink, and another where I did the math to make a whole pitcher full. This is an easy drink for a party to serve.
Double Light Tom Collins
2014-02-21 16:45:28
Serves 1
A more wholesome version of a classic drink
Ingredients
1/3 cup of gin (2.5 oz)
3 tbsp lemon juice (1.5 oz)
1 tbsp honey (0.5 oz)
3/4 cup club soda (6 oz)
1 maraschino cherry (if you aren't too lazy)
Instructions
1 Fill a shaker with gin, lemon, and honey. Shake until full mixed.
2 Pour into cup and add the club soda. Top with a maraschino cherry if you have them laying around.
Notes
** This drink is an estimated 237 calories. Which might seem like a lot, but isn't when you consider it is double the size of what you would normally get at a bar and you are drinking complex sugars and real juice.
One Raw Bite https://one-sonic-bite.com/
Pre-Mixed Pitcher of Tom Collins
2014-02-23 13:35:13
Serves 14
Ingredients
2 cups of gin (17.5 oz)
1 1/3 cups lemon juice (10.5 oz)
7 tbsp honey (3.5 oz)
1 pint club soda
7 maraschino cherry (if you aren't too lazy)
Instructions
1 Place the gin, honey, and lemon juice in the pitcher, and stir until honey is desolved.
2 Add the club soda and stir.
3 When pouring the drinks give a quick stir before pouring.
One Raw Bite https://one-sonic-bite.com/