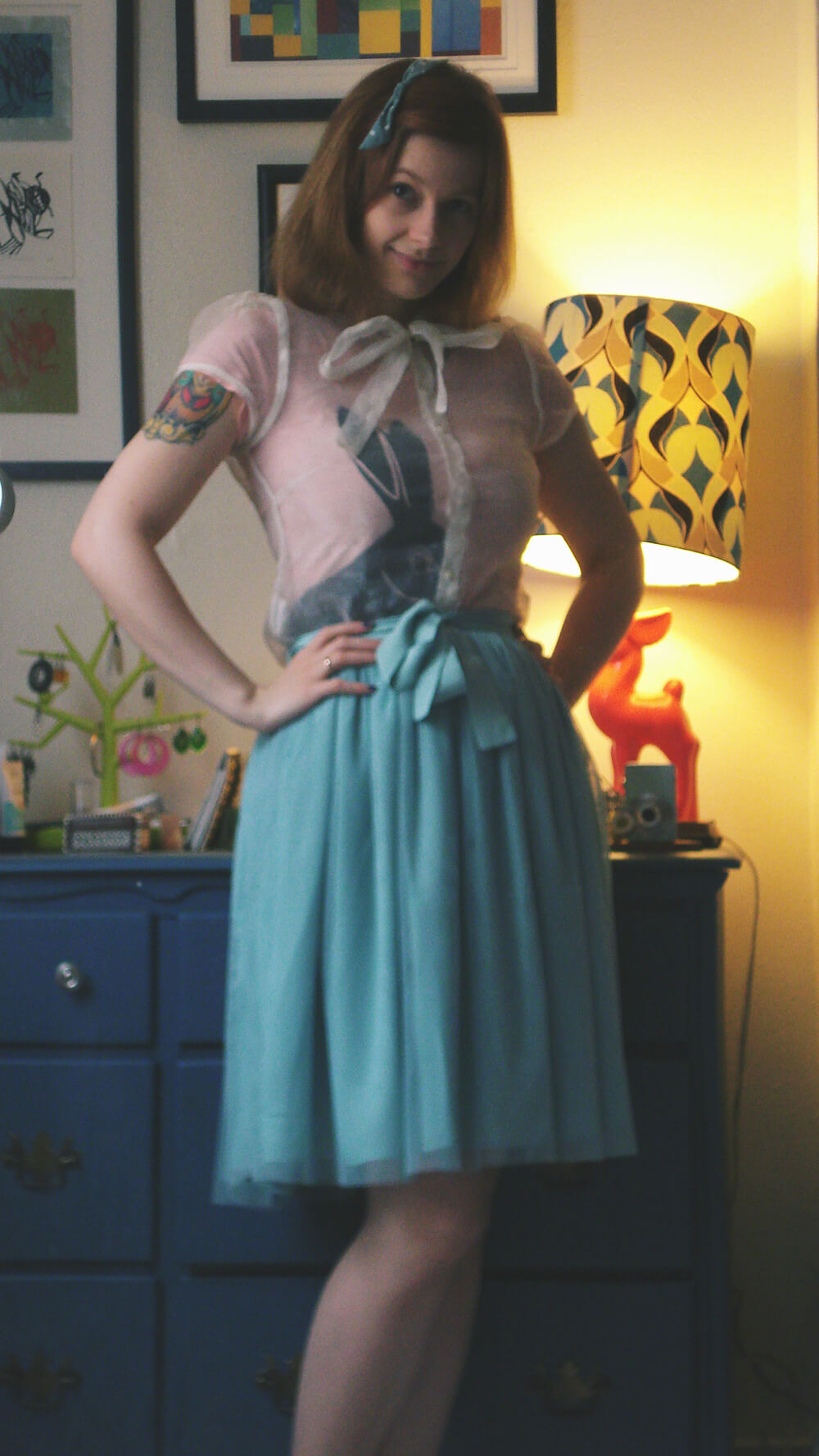 Bow: Modcloth | Shirt: nümph | Blouse: H&M | Skirt: Modcloth | Shoes: Gift
I originally bought this skirt from Modcloth to try and wear it to an upcoming wedding. I wanted something to wear that would hide my tattoo. Not that I am trying to hide who I am, but I just feel like someone else's wedding isn't where I want to reveal my ink. Anyways, I love the skirt, though it doesn't quite match the longer sleeved shirt I originally got it for. Oops.
Once my original outfit was a bust, I searched my closet for something that would match. Oddly, I found two cute pieces that I hardly wear. I love where my bunny shirt peaks out. And my see through blouse gives a nice icy pink color with the skirt. It is a good pair since it started to snow again. Hopefully the last time for the winter.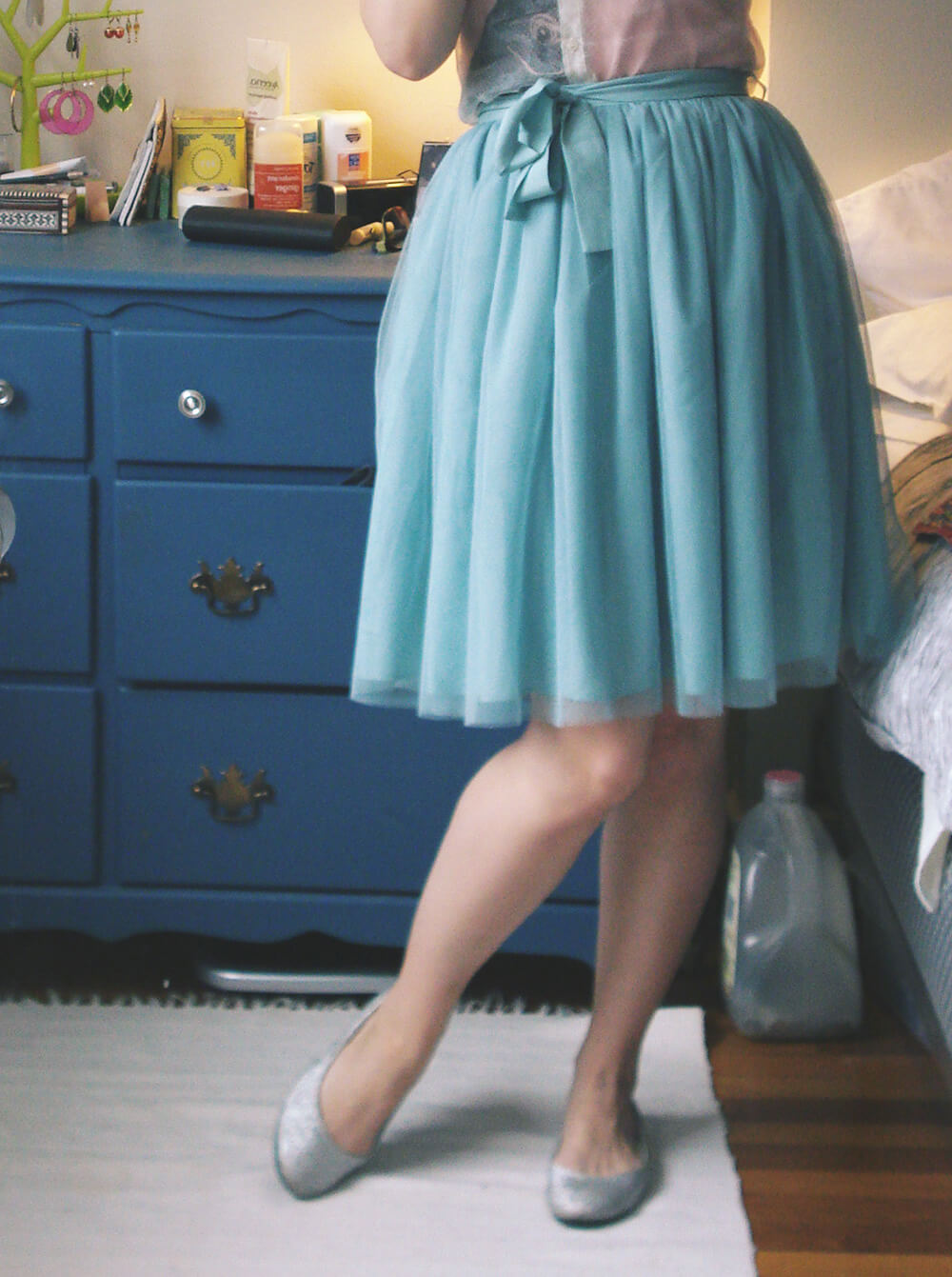 And I paired the outfit with my sparkley flats. Sadly, my flats are reaching the end of their journey. My Maid of Honor (and illustrator) Alexa made these cute shoes for my wedding. The back of them says "Mrs. Remsa," my new married name. But the sparkles are falling off. Oh well.