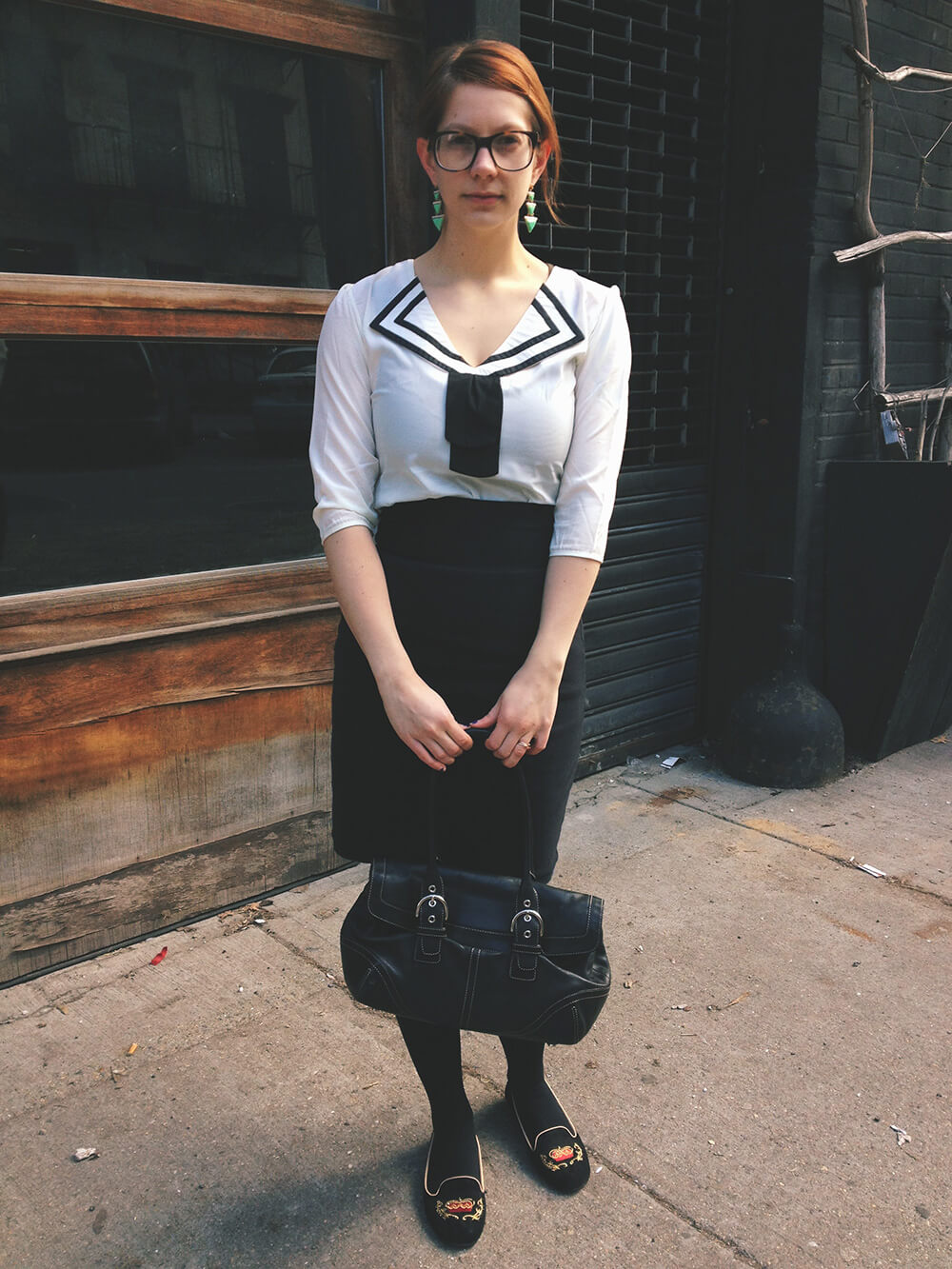 Earrings: gift | Shirt: Fervour via Modcloth | Purse: Coach (thrifted gift) | Skirt: American Apparel | Shoes: Bumper via Modcloth
I had a wonderful but exhusting weekend. I am a huge Asian Pop fan. I have been listening to Chinese, Taiwanese, Korean and (mostly) Japanese pop and rock for years. One of my top favorite artists is Nakata Yasutaka. He never really releases music on his own, instead works in a duo called capsule, and composes music for lots of different artists. I love him because he not only just composes music, but lends his vision and image to the artist he creates music for.
He is currently only working three different projects right now- capsule, Perfume, and Kyary Pamyu Pamyu. Capsule has been a duo that has been around for 13 years. The music has evolved over the years, and has become more of a club-style electronic. Perfume is a trio composing of three girls. They deputed in the indies pop scene and caught the eye of Nakata Yasutaka. Kyary Pamyu Pamyu is his most recent and probably the most internationally recognized artist. She is known for her bizarre fashion sense. Her first music video went viral due to it's.. um artist direction. She is kind-of a mix of cute harajuku-school girl mixed with acid.
The concert was amazing. And I hope she tours the world again so I can see her again. But I didn't wear this outfit to the concert. There is sadly no photos of that. But I did take a photo of my brunch outfit the next day. The more I make these posts I notice how old all the articles of clothes are in my closet. XD