July 10, 2015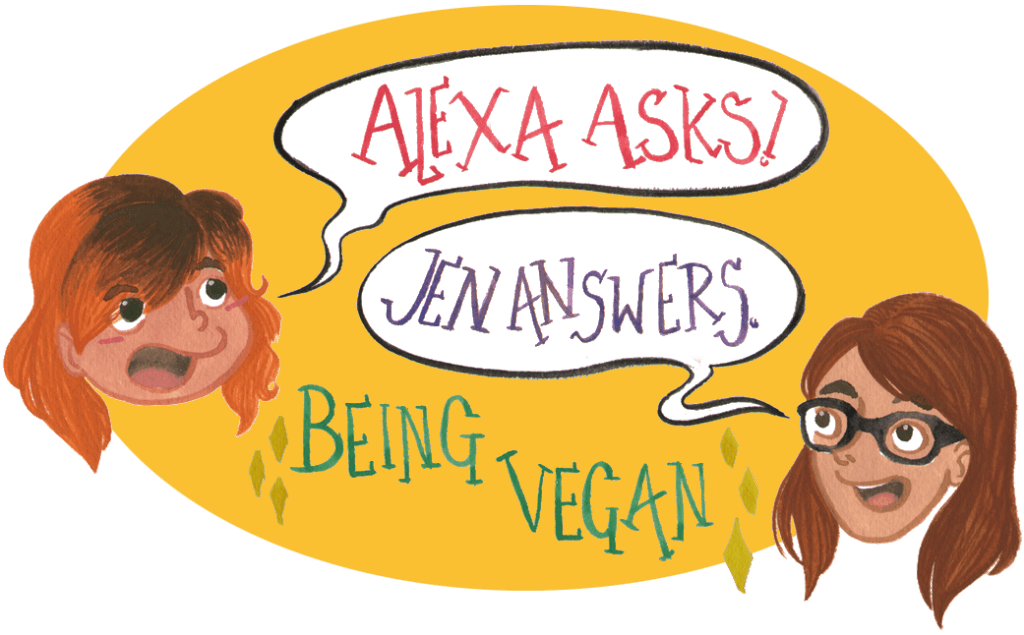 Alexa is working toward a vegetarian diet, and is loaded with questions. Jennifer's got answers. We talk about anything as long as it is vegan. Are tattoos vegan? How do I politely not eat Thanksgiving dinner? How do I order without pissing off the waitress? We know you are dying to ask!
I hear that soy is both good and bad? Which is true? I know a few people have told me that since I've been diagnosed with hypothyroid I should lay off the soy. Why is that?
There are two main reasons why people avoid soy. One reason is allergies. This is a VERY good reason to avoid soy. There is only a small percentage of people who actually have a soy allergy, even though it is one of the more common food allergies. Soy allergies are commonly an allergy that children grow out of. What makes it so scary is that there are many soy by products in our processed foods. As mentioned in the non-soy proteins post, there are lots of replacements for soy based products, even things like tofu and soy sauce.
The second murkier area for avoiding soybeans is the presence of phytoestrogens. Phytoestrogens are "dietary estrogens" because they are not made by the body, only plants produce them. When most people hear this they automatically assume it effects you estrogen levels and it is more complicated than that.
It is worth noting that soy isn't the only food that contains phytoestrogens. In fact, nuts and seed oils have more phytoestrogens than soy products. Other foods that include phytoestrogens would be grains and cereals, legumes, and meats (what do you think cows and chickens are eating? Remember your are what you eat.). There are lots of foods we eat everyday with phytoestrogens and no one makes a stink about it, like flax seed (which has more phytoestrogens than soy), sesame seeds, coffee, apples, carrots, rice, and lots more.
Why do plants produce phytoestrogens? Well it is part of their defense systems, and protects them mostly from fungi. But since plants have been producing these estrogens for so long, humans and animals have evolved with them. That means we kind-of use these estrogens in our body too. But it is hard to pin point what makes phytoestrogens good or bad because of synthetic estrogens that are used in cosmetics. But there has been observations that phytoestrogen has helped regulate cholesterol and bone density in post-menopause. It has even been linked to the prevention of many different diseases such as cancer, cardiovascular disease, brain function disorders, and osteoporosis.
So what about hypothyroidism and soy? Some people believe that phytoestrogen interferes with the absorption of hormones in the medication. But after reading through lots of medical journals, most say the effect is minimal. Still concerned? Guidelines that I read said to wait 4 hours to eat soy after taking any medication. That's all you need to do. So it is probably good thing to eat soy for dinner or lunch, and just exclude it from your breakfast plans (if you take your medication in the morning).
I see men say they don't eat soy because of the phytoestrogen, actually they say because of the estrogen. Phytoestrogen isn't the same as estrogen. Studies have shown there is no effect on men from soy consumption. So shriveled testicles, no decreased semen samples, nothing. The frustrating thing about hearing men say this is that there is actual estrogen in milk and meat products.
Overall, all studies that find adverse effects of soy tended to be small studies, or studies performed on other animals. I wouldn't be too concerned about phytoestrogen levels in soy, and it certainly shouldn't discourage you from going vegan. As mentioned there is phytoestrogens in meats, most likely since cows and pigs are eating lots grains and soy, which have the plant-based hormone. There is also actual estrogen in milks and meats from animals, which is more likely to have more of an effect on your body than the phytoestrogens.