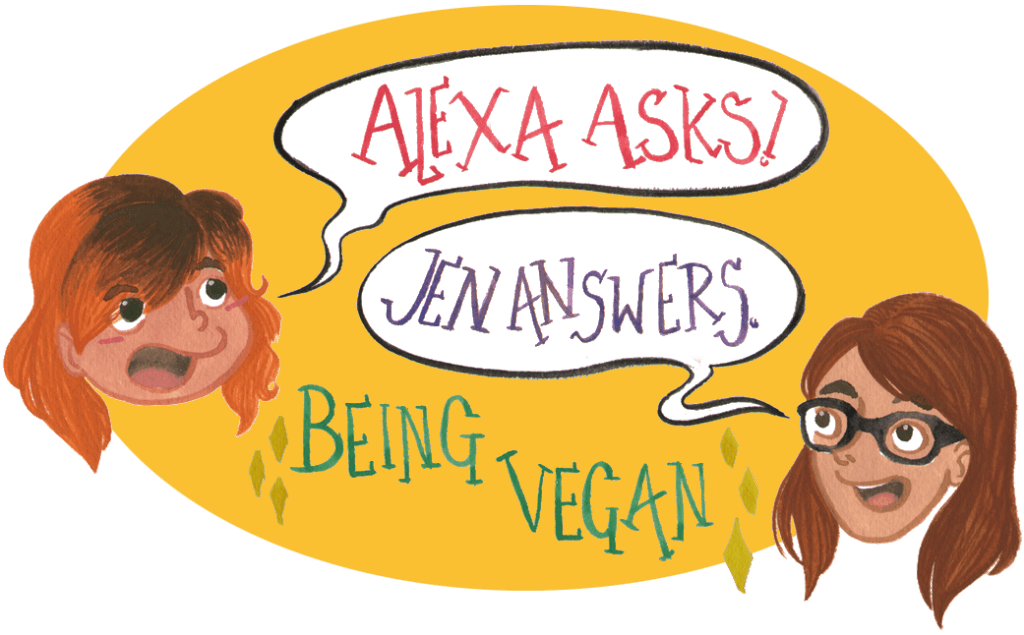 Alexa is working toward a vegetarian diet, and is loaded with questions. Jennifer's got answers. We talk about anything as long as it is vegan. Are tattoos vegan? How do I politely not eat Thanksgiving dinner? How do I order without pissing off the waitress? We know you are dying to ask!
How much protein do I REALLY need? How concerned should I be about my daily protein intake?
The first question any vegetarians and vegans alike get asked is "Where do you get your protein?" Americans in particular are obsessed about protein, especially when it comes to animals based-protein. Oddly no one asks the average American where they get their fiber and vitamins.
The average female needs 45-60 grams of protein while males need 50-70 grams. The number might seem high, but it is easy to reach these numbers. Many people get scared about protein intake since we are taught that to look at food in rigid categories- proteins, carbs, fats, etc. The US government reenforces this with their food pyramid and my plate. Both are charts with specific categories. Well there is technically protein in your vegetables and grains. More than what you might expect.
Let's pretend you ate 15 bananas in one day. That would roughly be 2,000 calories, assuming if the bananas were big. That is the recommended calories the average woman consumes. She would of consumed 25 grams of protein, which is over half the required amount for the day. No, that's not enough, but probably more than what you were expecting. And once you add all the numbers up, you'll hit your protein requirements fast.
If you are worried about your protein, try downloading an app to your phone. Keeping track of what you eat for a few days will give you an idea how much protein you end up eating. Then you can decide if you need to eat more or less protein. There are various apps, whether it be a calorie counter, protein counter, etc that will keep track on basic nutritional information.
Why does protein get so much attention? Well, it might be because active people obsess over protein intake. If you talk to anyone in crossfit or weight lifting you will get a first hand experience with the obsession. They aren't wrong though. The more muscle you tear, the protein you'll need to heal yourself.
But take two things into consideration. One is that the more calories you burn, the more you'll eat. Which means more protein consumed. The second point is that certain forms of exercise require more protein. Workouts that are heavier in cardio and endurance need more carbs for energy levels, while weight lifting or "power" workouts will need more protein to build muscle.
So where does it leave you, the average person? Truthfully, the average American doesn't need much protein if they have a very seditary lifestyle. But you may want to amp up your protein on days were you are particularly active, like moving days, or yoga class. If you notice your muscles are consistently soar after workouts, upping your protein may help.
And always remember there is such a thing as too much protein. Just like anything you eat, too much is bad.