December 29, 2014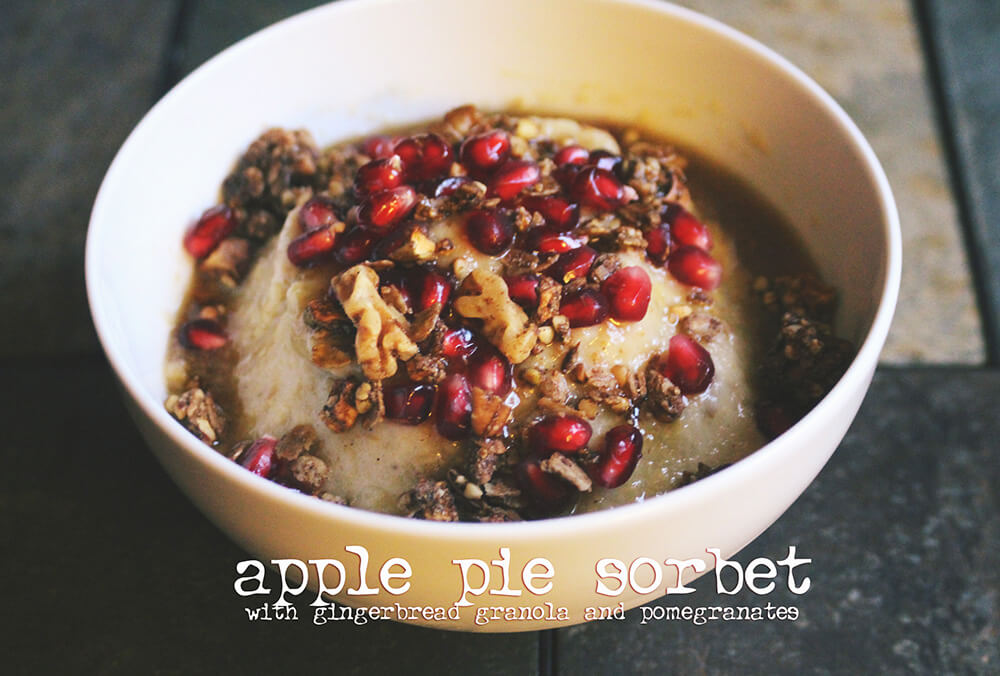 Finally getting around to posting a new recipe. I wanted to post it before Christmas, but I had lots of family gatherings to get to. So I was in the kitchen often cooking a bunch of foods, some were huge family hits, such as Angela's Crowd Pleasing Chickpea Caesar Salad. I even had a cookie! My childhood friend Justine baked some vegan snicker doodle cookies which made me really happy.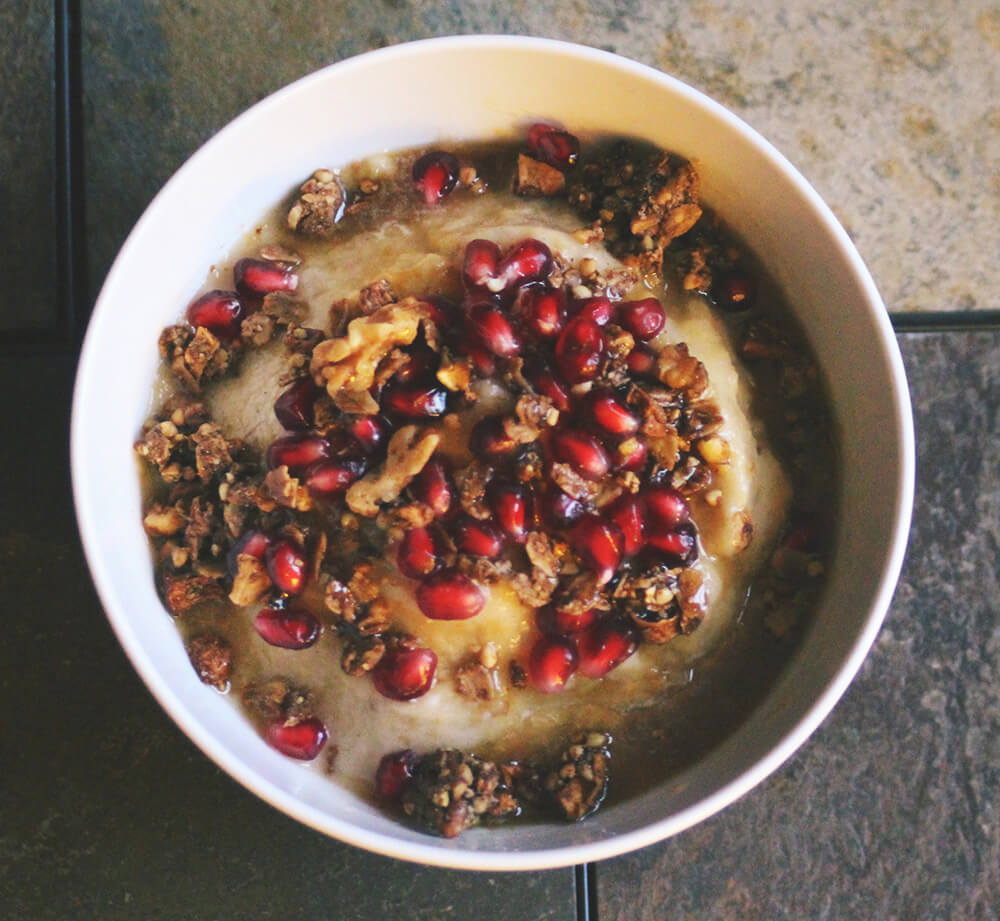 So this dish started out as an idea for Christmas day breakfast, but soon fell apart since it wasn't a good dish for sharing. But instead really yummy for a single serving. It is easy enough to make, just a little planning. Just bake some apples, let cool, freeze, and blend. Simple enough right?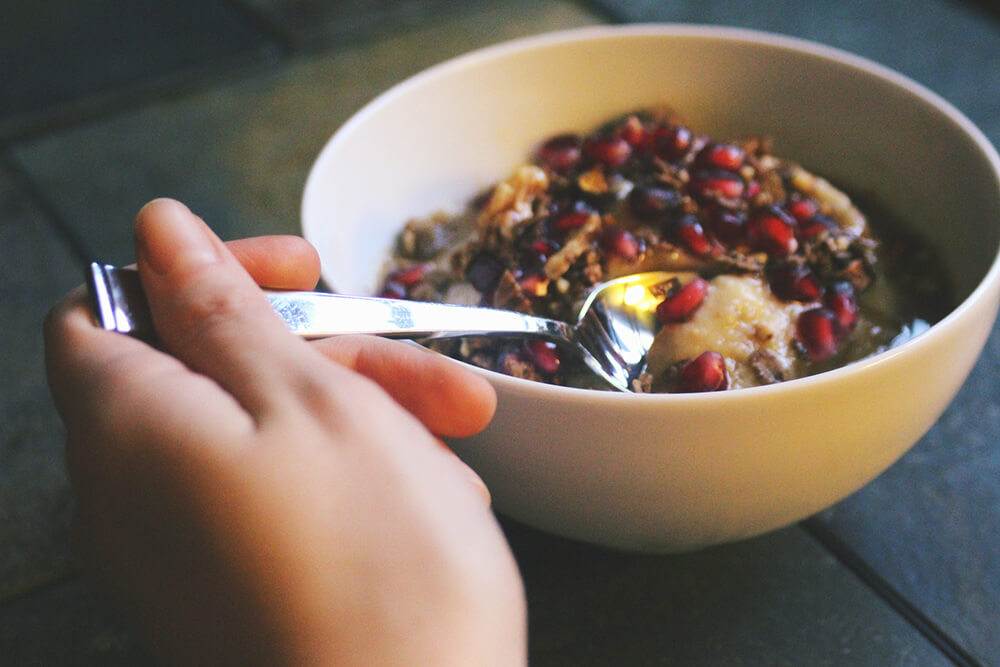 It also tastes amazing with the gingerbread granola I posted earlier this month. But you can honestly use any type of granola. I put pomegranates on top, but you can use whatever you want. I thought the pomegranates added a nice sweetness, but didn't have too distinctive of a flavor.