August 4, 2019
Jon and I were lucky and had a child free morning. Jon's Mother saw we were very grouchy yesterday morning, and pretty much talked about how Wolfie has been waking up at least once every night since May. It isn't a big deal, usually he comes in our room, I then follow him back to his room, and he lays down. Sometimes they are bad dreams, and one night recently he slept in our bed because he was so scared. But it was mostly nice to wake up and not scramble to get food in a cranky toddler.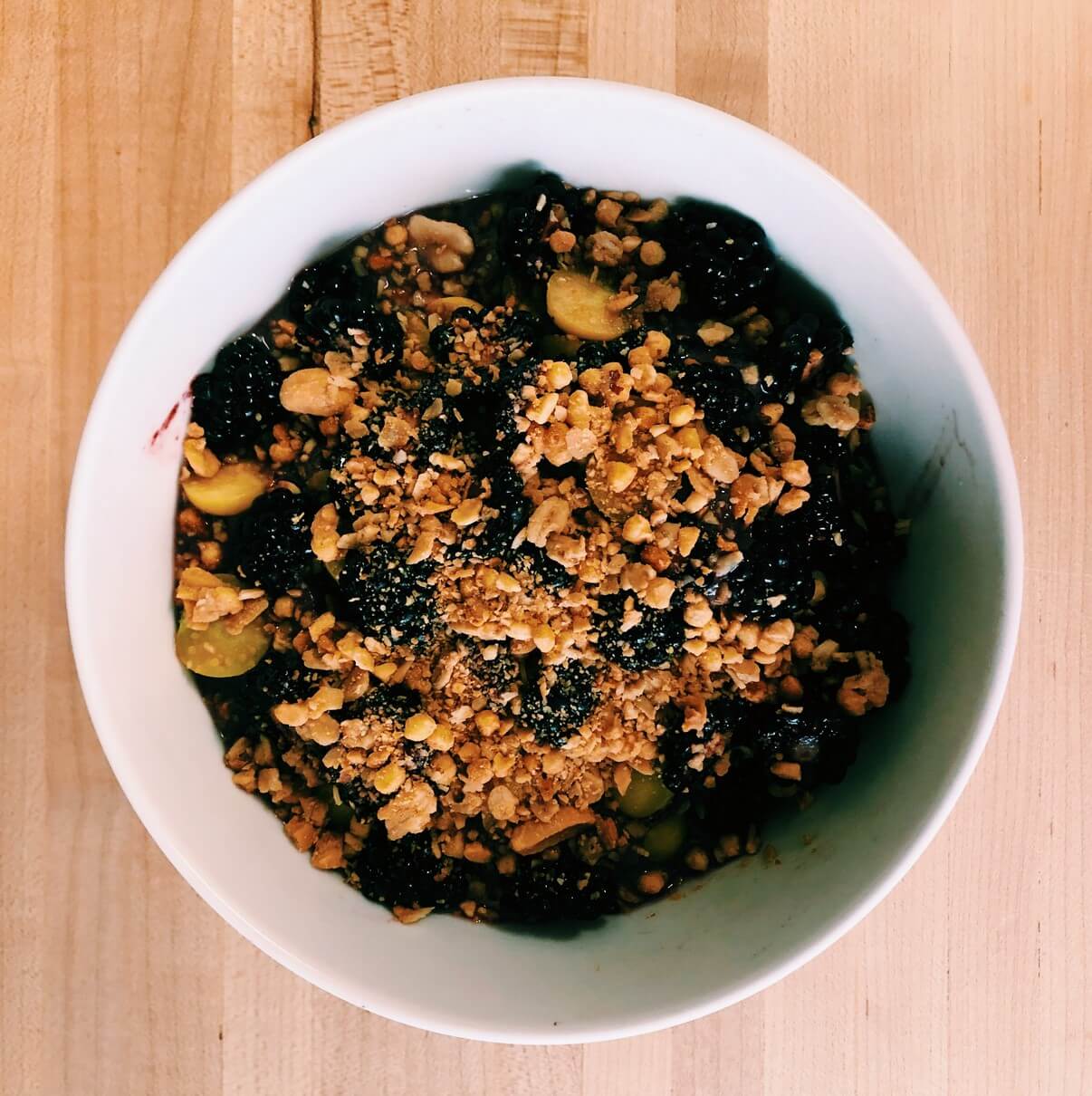 Because of this I made myself an acai bowl without the fear of having to share. I topped it was peanut butter protein granola from Trader Joe's, blackberries, and some ground cherries. It was yummy and very rewarding.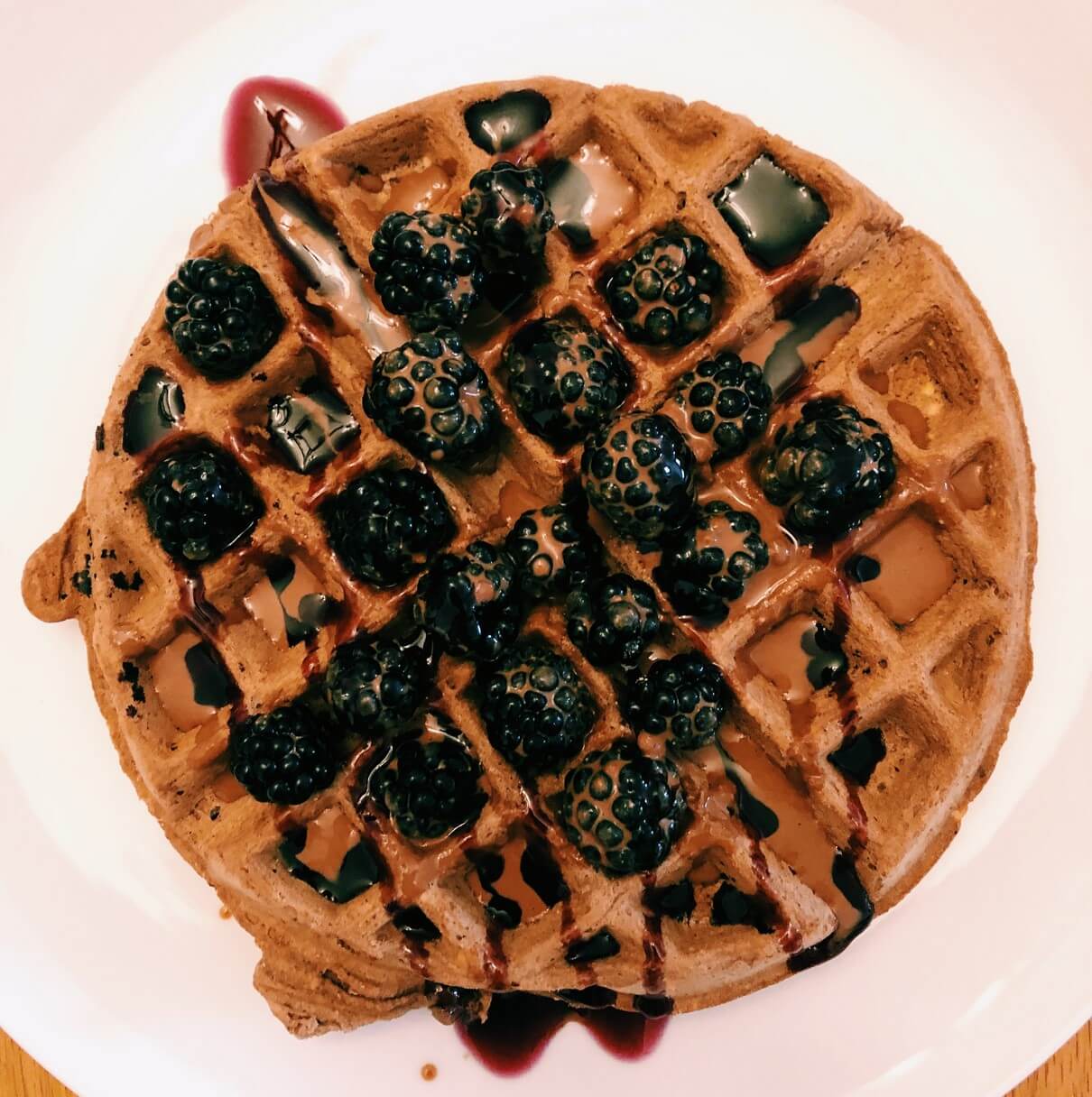 Then Jon wanted to eat some waffles, so I figured why not. Sadly, they were not vegan. Wegman's was having a sale on waffle mixes and I picked them up, not even thinking they wouldn't be vegan. Sure enough- buttermilk powder, in both. I noticed after buying and opening, and honestly they were on sale so I am not crying a river. So I might be offering them to my in-laws to use. But I did make a special waffle for myself, using Fit Quick Waffle mix. The mix is REALLY old, so I don't know if it just getting old or if I needed to cook it in the waffle maker for another minute or two but it was okay. But I topped it with more blackberries, some chocolate peanut butter sauce, and some blueberry syrup.
For lunch both Wolfie and Jon had wraps using old stew. The stew was a moroccan white bean, zucchini, and carrot stew from Appetite for Reduction that used old produce from our CSA. There isn't much of it left, but I am thinking probably a "burrito" wrap again.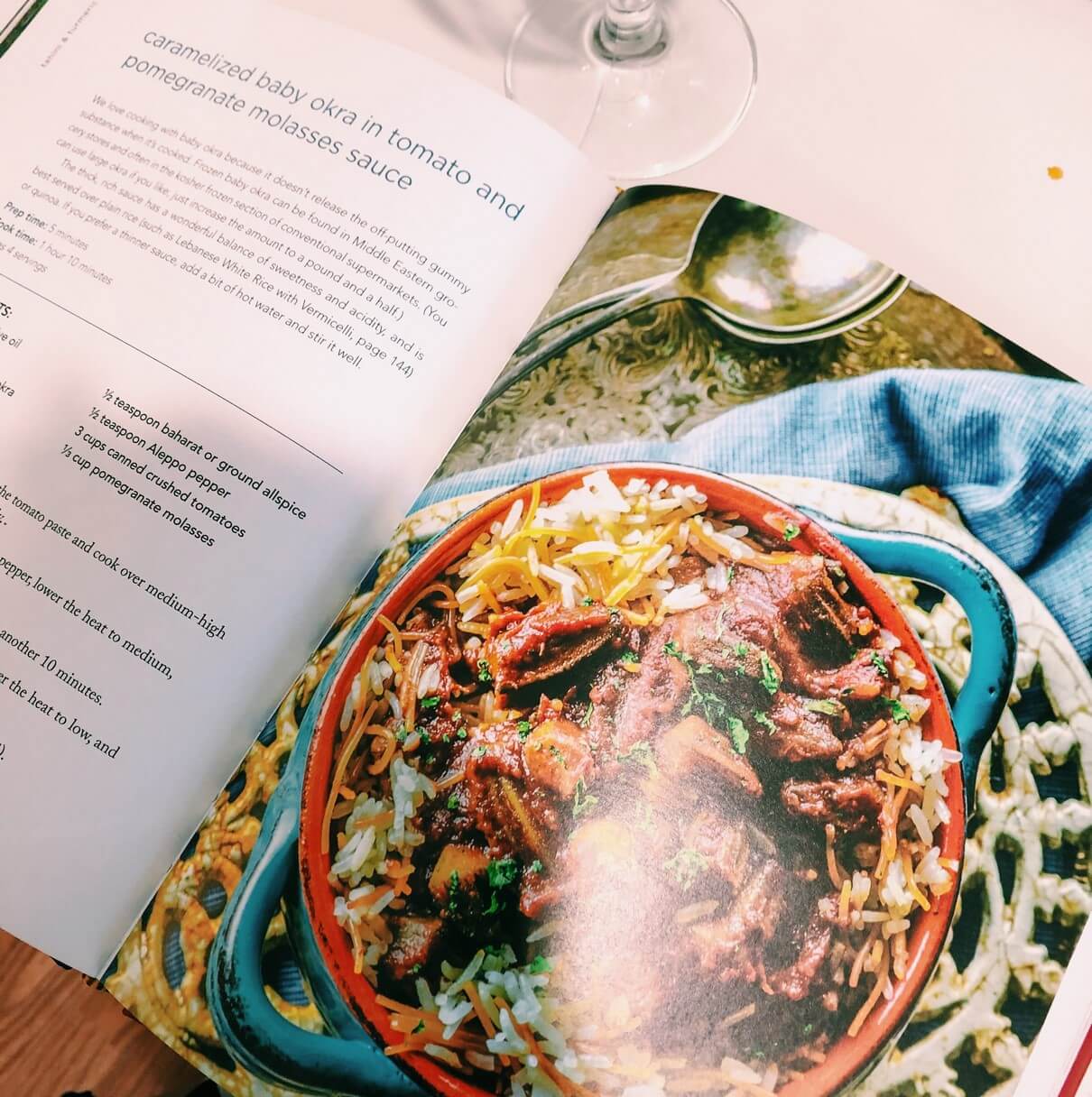 Well, one pro-tip to plan your produce is to use the vegetables that will go bad first. Usually things like fruits are the first to go, so I always try to use ripest tomatoes first. But I find that okra doesn't always last after a week. So I wanted to use it up since I already have leftover from last week. I made the recipe from Tahini and Turmeric, caramelized okra in a pomegranate molasses sauce. It was awesome, Jon took a bite and said "This is actually good." A first for okra lol
Sadly it didn't really photograph well. I don't think I used enough okra, as the stems probably made it weight more than what I was actually using. It was pretty simple to make, it just took a REALLY long time, like an hour. I will totally be making it again.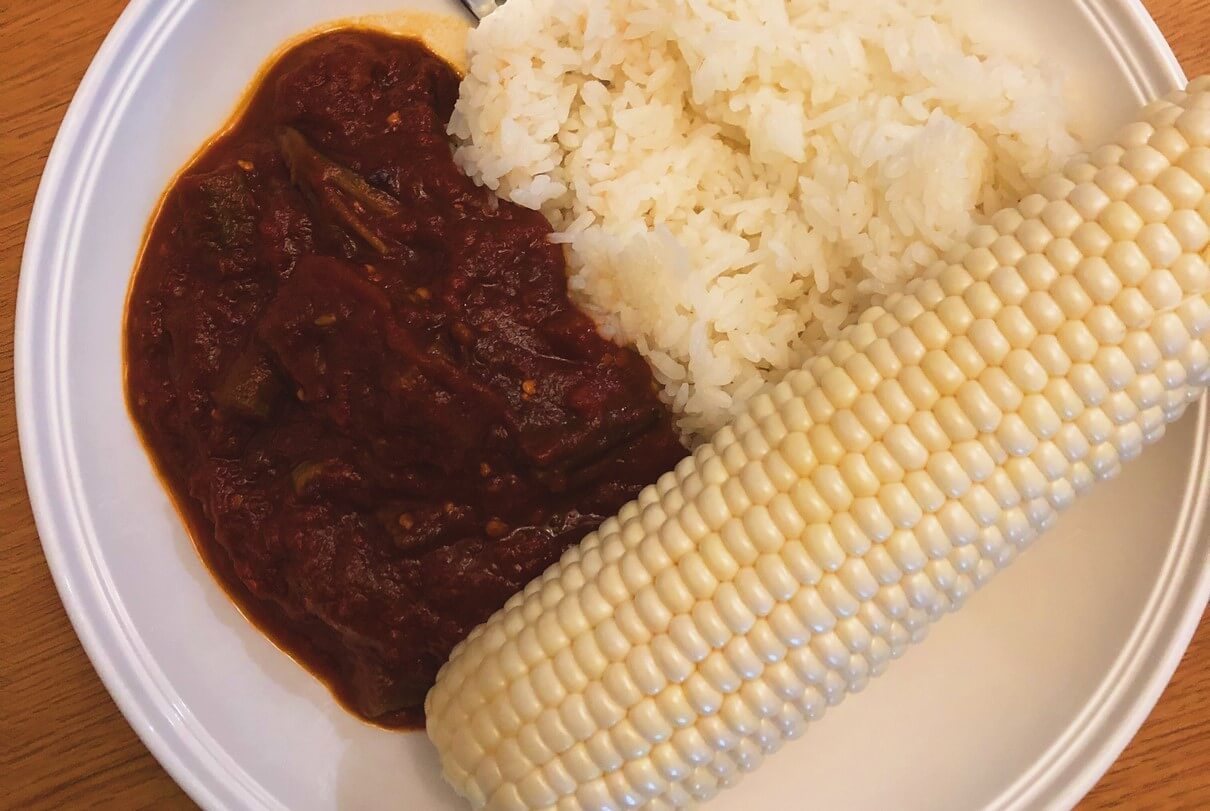 We served it with white rice from the rice cooker, and my in-laws gifted us some corn, so that is added thing to use up XD But a quick trick to making perfect corn really quickly is microwaving it! Just toss the corn with husks and all and cook for 3-5 minutes. It depends on how many ears are in, and how good your microwave is. I am sold on the process.
Looks like tomorrow we will have to go grocery shopping. Not looking forward to that, but we already made a pretty big dent in the produce.
How do you like to make okra?