November 29, 2016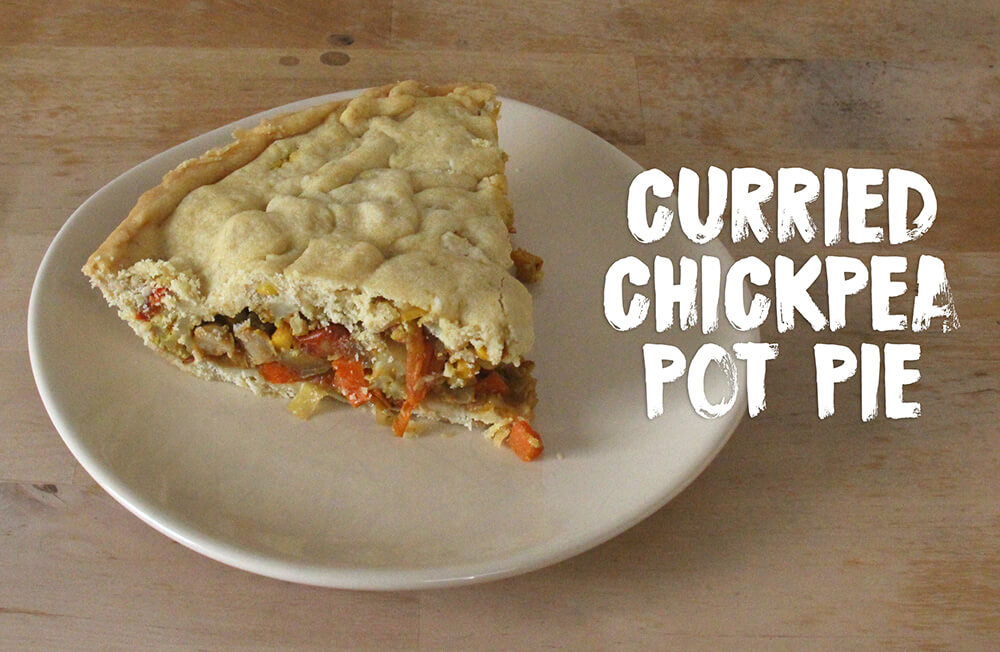 Yes, I have gotten quite bad at keeping up with Vegan MOFO, and this will be the last prompt that I will make a post for. I technically will be posting a review of How It All Vegan, which was suppose to be my favorite vegan cookbook. But this post was for the prompt "What was your first vegan meal?" Truthfully I probably had some vegan meals before I went "vegan." I had spaghetti and tomato sauce plenty of times. But, when I first started my vegan journey in college, I remember making many meals from How It All Vegan and The Garden of Vegan.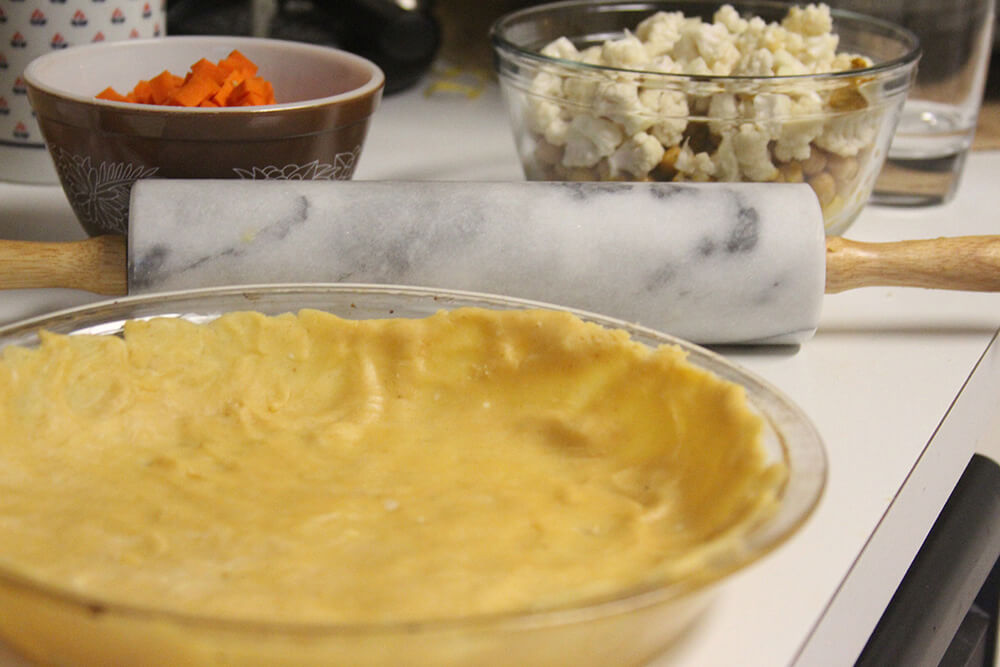 So this dish is from The Garden of Vegan, and it has been altered a lot over the years. My culinary skills have gotten better, and my pantry has gotten larger. But this use to be my impress a person type of dish. Back in the day I use to live on 16th and Webster in Philadelphia. It is funny seeing how much it has changed, at the time we had a rowhome that had no neighboring buildings. It looks like there are now buildings sitting next to it. I was about a mile away from my classes, and even further from a lot of the grocery stores. I needed a bike pretty badly.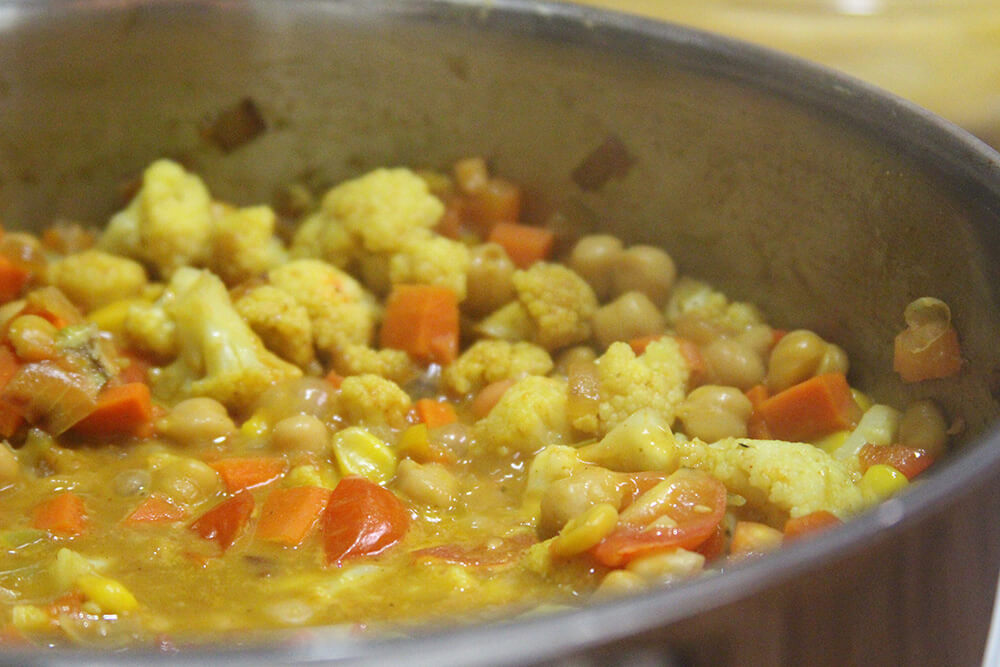 My roommate's boyfriend was really into biking culture, and had a spare bike to give her. She had no intent of actually biking around, and the bike was much too tall for her. So like any college student, I chimed in if he was interested in giving me the bike…. for free. We struck a deal, he would give me the bike if I made him a vegan dish. He really couldn't think of anything that didn't have meat, cheese, or eggs in it. Naturally he loved the meal.
I still have my bike, though it is reaching the end of it's usefulness. I hate biking in the suburbs because no one treats you properly on the roads. Plus we have a storage issue with the bikes, and I need to fix the wheel, which I am putting off.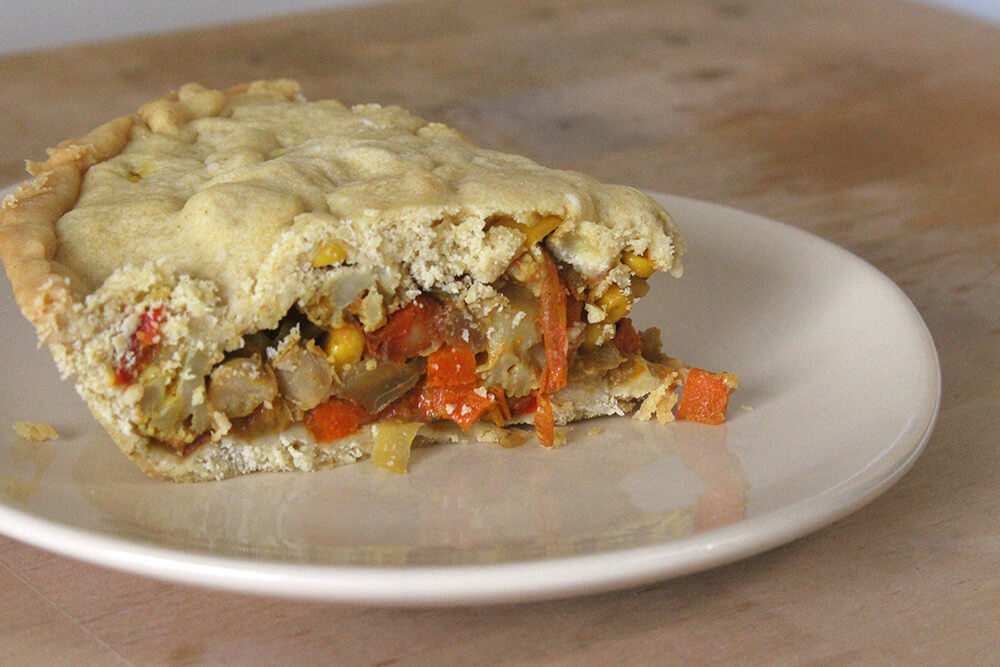 As mentioned before, there has been lots of alterations with this dish. For starters, the pie cuts best when it has time to sit. In fact, these photos were taken the next day when the pie was really cold. You can also play around with all the veggies you pick for the inside, use whatever you have kicking around in your fridge and adjust cooking times.
I also have altered the pie crust quite a lot. I remember taking the dough and just squishing it around to fill in any holes in the past. But as I make more pie crusts for desserts, I've learned a few tricks. Mostly upping the fat and adding some besan instead of all flour. Sadly, I didn't chill the dough long enough and didn't flour the surface enough, so the pie crust is a little… funky looking.